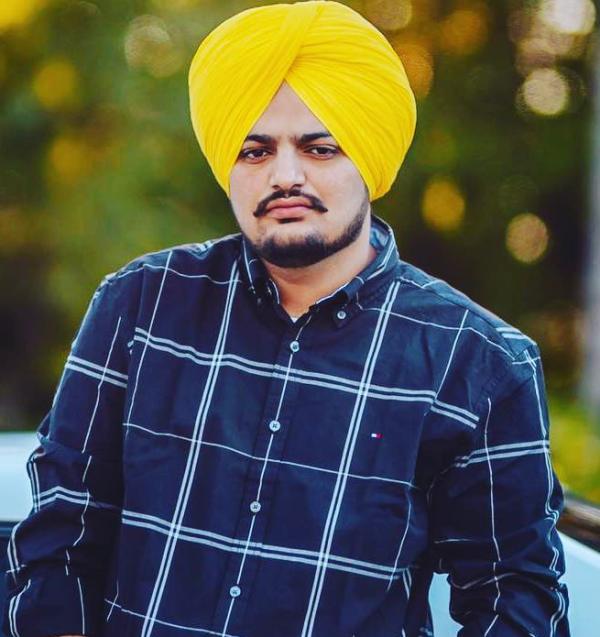 Sidhu Moose Wala (1993-2022) was an Indian rapper, singer, lyricist, and model who came into the spotlight after singing the song 'So High' in 2017. He worked mainly in the Punjabi music and film industry. Sidhu Moose Wala wrote the lyrics of the song "License" for the Punjabi singer Ninja in 2016. In 2017, he started his singing career with the duet song 'G Wagon.' Subsequently, Sidhu Moose Wala worked as a singer and lyricist in collaboration with the music band Brown Boyz and released various songs under Humble Music, a music production company in Punjab. Sidhu Moose Wala was shot dead in the village Jawaharke of Mansa district in Punjab by unknown assailants on 29 May 2022.
Wiki/Biography
Sidhu Moose Wala was born on Friday, 11 June 1993 (age 28 years; at the time of death) in the village of Moosa, Mansa, Punjab. His zodiac sign was Gemini. He belonged to a Sikh Jatt Family.
He completed his school education at S.Chetan Singh Sarvhitkari Sr. Sec. Vidya Mandir, Mansa, Punjab in 2011 and went to Ludhiana's Guru Nanak Dev Engineering College, where he earned a bachelor's degree in Electrical Engineering in 2016. [1]Filmfare After completing his graduation, he moved to Canada for his further studies. Sidhu was inclined towards singing from a young age. Sidhu Moose Wala used to sing folk songs when he was studying in his 5th standard and also took part in various singing competitions while he was studying in college, but it was only after he moved to Canada that he decided to make a career in singing.
Physical Appearance
Height (approx.): 6' 1"
Weight (approx.): 85 kg
Hair Colour: Black
Eye Colour: Black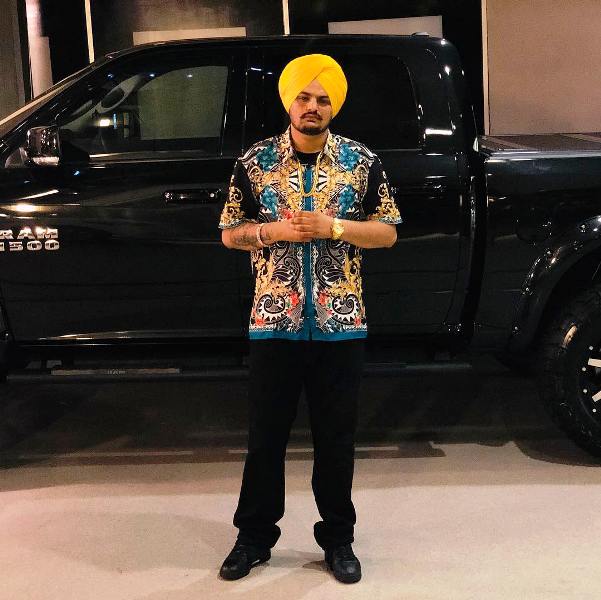 Family
Parents & Siblings
His father's name is Balkaur Singh, who is a retired Army personnel and farmer. His mother, Charanjeet Kaur Sidhu, is a Sarpanch of the village, Moosa in Mansa. He was the only son of his parents.
Relationships/Affairs
In 2020, Sidhu Moose Wala got reportedly engaged to Amandeep Kaur, a Canadian permanent resident girl. [2]Pinkvilla
Wife
He was not married.
Signature
Career
Music
Sidhu Moose Wala started his career as a lyricist in 2016 by writing the lyrics of the song 'License' which was sung by the Punjabi singer Ninja. The song was an instant hit. He then worked in collaboration with the singers Deep Jandu, Elly Mangat, and Karan Aujla.
In 2017, Sidhu made his debut by singing the Punjabi song "G Wagon." In the same year, Sidhu Moose Wala lent his voice to the song "So High," a gangster rap, which was composed by him in a collaboration with Byg Byrd. Both the songs were super hits and earned him wide popularity. At the Brit Asia TV Music Awards, Sidhu Moose Wala earned the Best Lyricist award for the song 'So High' in 2017. Subsequently, he released many popular Punjabi songs like "Issa Jatt," "Range Rover," "Duniya," "Dark Love," "Tochan," and "Its All About You." Soon after Sidhu Moose Wala came into the limelight with his debut song, he started organising various live music concerts in India and Canada in 2018. In the same year, the PTC Punjabi Music Awards nominated him for the Best New Age Sensation award for his song Issa Jatt. Sidhu Moose Wala started writing and singing songs in Punjabi films in August 2018 when he released his song "Dollar" for the Punjabi film Dakuaan Da Munda. In October 2018, his pop music genre music album PBX 1, which was released under the T-series banner, was charted on the Canadian Albums Chart, and in 2019, the Brit Asia TV Music Awards felicitated this album with the Best Album Award.
His song "Legend" won the 'Track of the Year' award during the same award show, and he became the winner of the Best International Male Act and Best Lyricist awards. A series of songs was released by him in 2019 under his own record label. These songs included Sidhu's Anthem, Mafia Style, Poison, Sohne Lagde, and Homicide. His song "Boot Cut" with the Punjabi producer Prem Dhillon, at the beginning of 2019, became a super hit. In June 2019, one of his live musical concerts, which was announced to be organised at the Surrey Music Festival, was cancelled. The reason behind the cancellation of this show was that in his past concerts, some violent activities were turned out. His song "47" was listed among the top 20 songs on the UK Singles Chart and New Zealand's Hot 40 singles chart in 2019. During the same year, Sidhu Moose Wala, Maninder Buttar, and Karan Aujla were cited as the most popular artists in Punjab by the musical app Spotify. His own record label titled '5911 Records' was officially launched by him on 31 August 2020. In 2020, the Apple Music charts in India ranked his song "Tibeyan Da Putt" in 8th position, and the iTunes charts ranked it in the first position. In May 2020, he released and dedicated a song titled "Dear Mama" to his mother on her birthday. In June 2020, his song "Bambiha Bole" with the Punjabi singer Amrit Mann was ranked at 25th position in India. "Bambiha Bole" was ranked at 81st position on the Apple Music chart in Canada, first in the UK Asian charts, and in the top five of the Global YouTube charts.
In September 2020, the Canadian Hot 100 by Billboard ranked his song "Game" on its chart for the first time. This song was released by him with Shooter Kahlon, an Indian singer and lyricist mainly associated with the Punjabi music industry. In December 2020, Sidhu Moose Wala released a song titled "Panjab: My Motherland" in which he praised the Khalistani separatist Jarnail Singh Bhindranwale, and also incorporated the late 1980s' oration of a Khalistani supporter Bharpur Singh Balbir in his song. [3]The Indian Express In May 2021, an album containing 32 tracks titled 'Moosetape' was launched by him. Sidhu Moose Wala was the first Indian singer who performed a live musical show at the Wireless Festival in London with the British rapper Mist on 12 September 2021. Sidhu Moose Wala's track No Name was ranked 73 on Billboard Top Canadian Albums in April 2022, and this song featured AR Paisley, Mr. Capone-E, and Sunny Malton.
Films
Sidhu Moose Wala marked his acting debut with the Punjabi film Teri Meri Jodi in 2019. He then appeared in the film Gunah in 2020. In the following year, he appeared in the film 'Yes I Am Student,' which was directed by Tarnvir Singh Jagpal and was released by Sidhu Moose Wala under his own film production banner 'Jatt Life Studios.' His film Moosa Jatt was released on 22 August 2021. In March 2022, Sidhu Moose Wala was cast in the Punjabi film Jattan Da Munda Gaun Lagya.
Politics
On 3 December 2021, Sidhu Moose Wala joined the Indian National Congress in the presence of Chief Minister Charanjit Singh Channi and PPCC President Navjot Singh Sidhu. He contested the 2022 Punjab assembly elections from the Mansa constituency. However, he was defeated by an Aam Aadmi Party candidate Vijay Singla, who later became the MLA from the Mansa constituency of Punjab. During the election campaigns, a case under Section 188 of the Indian Penal Code was registered against Sidhu Moose Wala for campaigning door-to-door after the expiry of the permitted period of campaigning by the election commission of India. Soon after he lost the Punjab Legislative Assembly elections, he released a song titled 'Scapegoat,' which was based on his failure in the elections. Subsequently, the Aam Aadmi Party (AAP) claimed that the song released by Sidhu Moose Wala indirectly indicated that the supporters of AAP in Punjab were traitors.
Controversies
Conflict with Punjabi singer Karan Aujla
Sidhu Moose Wala was good friends with the Punjabi singer Karan Aujla, but a feud arose between the two, and Karan allegedly leaked various songs of Moosewala before their release. In 2018, Aujla released the songs 'Up & Down' with Deep Jandu and Lafaafe with Sanam Bhullar in which he defamed Sidhu. This didn't go well with Sidhu, and he released a diss track 'Warning Shots' targetting Karan Aujla. Thereafter, a cold war started between them. Subsequently, they were often spotted targeting each other on social media through songs and during live music concerts. [4]Hindustan Times Elly Mangat, the then-colleague of Sidhu and Aujla, revealed in an interview with a media house that a music video by Sidhu was once leaked to the management of Aujla who later started giving death threats to Sidhu over the matter. This incident initiated a rivalry between them. However, later, in an interview with a media house, the singer Karan Aujla was spotted praising the work of Sidhu Moosewala, and in the same conversation, Karan Aujla mentioned that the song 'Lafaafe' was not written by him, and he did not mention anything about the rivalry. [5]Prime Asia TV Canada
Promotion of Gun Culture through Songs
In 2019, a complaint was filed to the Director of Rural Development And Panchayats Department, SAS Nagar, Mohali against his mother by Professor Dhanevar in which the professor mentioned the provocative and illegal songs sung by Sidhu Moosewala. Later, Charan Kaur wrote an apology letter to Pandit Rao Dhanevar, stating that in future, her son will not sing songs that have provocative lyrics.
Criminal Cases
Sidhu Moose Wala was registered in four criminal cases till 2022. The two cases against him were related to picturising obscene scenes in his songs. In May 2020, on various social media platforms, his two videos went viral, in the first video, he was seen taking training to use AK-47 from some police officers, and in the second video, he was shooting from his personal gun. [6]Hindustan Times Soon after the videos went viral, the Punjab Government immediately suspended those police officers who were guiding Sidhu Moose Wala to use AK-47, and under two sections of the Arms Act, Sidhu Moose Wala was issued legal notices on 19 May 2020. [7]The Indian Express Soon after he was booked under criminal charges, the police started raiding his whereabouts to capture him, but he absconded to escape police arrest.
On 2 June 2020, the Barnala District Court rejected the plea for anticipatory bail by Sidhu Moose Wala. He was fined by the Punjab police on 6 June 2020 for using tinted black windows on his car. On investigation, he manipulated police by saying that his anticipatory bail was granted by the court and that was why he was roaming free. [8]Hindustan Times During the same month, for promoting the gun culture through his music videos, Indian sports shooter Avneet Sidhu criticised Sidhu Moose Wala when he released a song titled "Sanju." In the song, Moose Wala compared himself with the actor Sanjay Dutt, who was once detained under the Arms Act by the Maharashtra police. Soon after the criticism by Avneet Sidhu, a complaint was lodged against Sidhu Moose Wala for showing guns and promoting gun culture in his music videos. [9]The Tribune
Controversial Song SYL
On 23 June 2022, his last song titled SYL was released by MXRCI on YouTube after his death. The song was later removed after the Centre government filed a complaint against the song as it contained many controversial elements including the Sutlej-Yamuna Link canal, which has been an issue between Punjab and Haryana for a long time, undivided Punjab, the 1984 anti-Sikh Riots, and hoisting of the Sikh flag at the Red Fort during the farmer agitation. Since its release, the song received over 27 million views on YouTube. [10]Hindustan Times
Car Collection
Sidhu Moose Wala owned two Range Rovers.
Bike Collection
He owned a Royal Enfield.
Death
On 29 May 2022, Sidhu Moose Wala was shot dead in a gun attack by unidentified assailants when he was driving his Thar in the village Jawaharke of Mansa district in Punjab. The unidentified assailants fired 30 rounds at his car; he was accompanied by his two personal bodyguards, who also got injured in the firing. Sidhu Moose Wala was rushed to the Mansa Civil Hospital, where he was declared brought dead by the doctors. Soon after the incident, a Canadian gangster of Punjabi origin, Satinder Singh alias Goldy Brar, took the responsibility for the murder. Reportedly, Satinder Singh alias Goldy Brar is a member of the gang led by gangster Lawrence Bishnoi. Soon after his death videos went viral on various media platforms, Goldy Brar claimed that his "Punjab Module" (gang) carried out the murder. Meanwhile, in a press conference, the Punjab police also confirmed the involvement of Bishnoi in the murder of Sidhu Moose Wala. [11]The Quint According to media sources, the security of the 424 people in Punjab was reduced or entirely removed a few days before the 38th anniversary of Operation Blue Star in June 2022. A day before the shooting of Sidhu, two of his security guards by the Punjab Government were removed, and he was left with only two government police guards. However, on a fatal day, he was not riding in his bulletproof car, which was provided to him by the state government.
Aftermath
The day after his murder, some media sources claimed that the murder of Sidhu Moose Wala was linked to the killing of Vikramjit alias Vicky Middukhera, who was killed in August 2021 in Mohali Punjab. A rivalry between Vicky and Sidhu Moose Wala was allegedly highlighted by the media. [12]Times Now On 30 May 2022, the father of Sidhu Moose Wala lodged a complaint in which he stated that his son was receiving continuous death threats from some gangsters for extortion purposes. During the same time, the Punjabi singer Mika Singh confirmed the statement of Sidhu Moose Wala's father. [13]ABP News On the same day, Punjab Chief Minister Bhagwant Mann set up a judicial commission under the sitting judge of the Punjab and Haryana High Court and announced an inquiry into the murder case of Sidhu Moose Wala. [14]The Tribune The police recovered the bullets of an AN-94 Russian assault rifle and a pistol on the first day of the investigation from the murder spot. On the same day, the Delhi-based Indian National Congress protesters protested outside the residence of Aam Aadmi Party president Arvind Kejriwal in Delhi and blamed him that the AAP-ruled government in Punjab was responsible for the murder incident of Sidhu Moose Wala, and they criticised the Punjab government for publicly announcing the names of the people whose security was withdrawn on 28 May 2022. [15]India TV Anil Kumar, the Delhi Congress president, was one of the protesters. During a media conversation, he stated,
The AAP government is responsible for the daylight murder of Sidhu Moosewala. Arvind Kejriwal should answer why Moosewala's security cover was withdrawn although his life was under threat and it was known to intelligence agencies in Punjab."
Favourites
Food: Butter Chicken, Rajma
Colours: Black, Red, Blue
Brands: Louis Vuitton, Armani
Tattoos
Sidhu Moose Wala had inked six tattoos on his arms.
'Dasam Granth Quote' tattoo on his right shoulder and arm
'Skin Mask' tattoo on his right forearm
'Ak 47' tattoo on his right forearm
'Skull' tattoo on his right forearm
He had inked the logo of his fan club tattoo on his right forearm.
He had inked "ISSA JATT" tattoo on his right forearm.
Facts/Trivia
Sidhu Moose Wala's hobbies were playing musical instruments, driving, and shopping.
His mother was elected as the sarpanch of the village Moosa in Punjab in December 2018, and he was often spotted supporting and campaigning for his mother during the elections.
His name, Sidhu Moose Wala, is inspired by his village's name "Moosa" which is located in Mansa, Punjab.
In 2015, when Sidhu Moose Wala approached a renowned lyricist in the Punjabi music industry for a song, the lyricist kept postponing the things, and later, he denied giving Sidhu a song. This incident hurt him to such an extent that he decided to write his own lyrics. Initially, he was poor at writing, but slowly he became good at it.
Sidhu Moose Wala considered 'Channi Banka' his Godfather. It was Banka who introduced Sidhu to the Punjabi music industry and also helped him to earn a name in Canada.
According to Sidhu Moose Wala, 8 of his songs were leaked before they were officially recorded for release.
Sidhu Moose Wala was followed by over 8.3 million people on Instagram, and on Facebook, he was followed by over 1.2 million people. He used to post his music videos and pictures on various social media platforms to keep his fans updated about his upcoming tracks.
In 2018, Sidhu Moose Wala launched a song 'Just Listen' targetting his haters.
Reportedly, his last song 'The Last Ride' was Sidhu Moose Wala's ominously titled song. The chorus of the song went,


Ho chobbar utte noor dassda, ni ehda uthuga jawani ch janaja mithiye (the glow on the face of this young man shows that he will die at a young age)."

This song was dedicated by Sidhu Moose Wala to the late rapper Tupac Shakur, who was shot dead in 1996 in his car at the age of 25. [17]The Indian Express
Moose Wala was good friends with the Punjabi singers Ninja and Parmish Verma.
Following his death, his songs garnered more fame on the internet, and in June 2022, his song '295' made it to Billboard Global 200 Chart. [18]

The Tribune
In July 2022, his family installed a life-size statue of Sidhu Moose Wala at his native village, Musa, in the Mansa district. After inaugurating the statue, Moose Wala's father, Balkaur Singh, became emotional and said,


I can't bear to see my son as a statue at 28."
The Canadian rapper Drake wore a T-shirt bearing a picture of Sidhu Moose Wala at a concert in Toronto on 28 July 2022.
His parents got themselves tattooed with a drawing of the singer on their hands in July 2022.
'Mera Na', his third song following his death, was released on his official YouTube handle on 7 April 2023. Over 7 million views were received in the first eight hours following the release of the song.