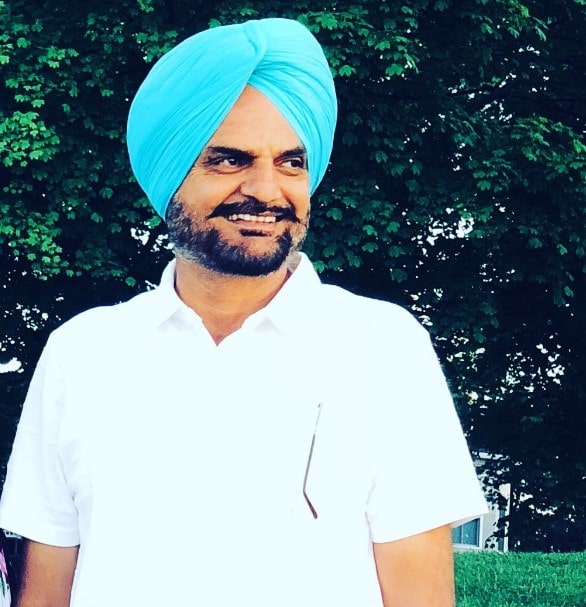 Balkaur Singh is a retired personnel of the Indian Army. He is also a farmer by profession. He is the father of well-known Punjabi rapper, Sidhu Moose Wala.
Wiki/Biography
Balkaur Singh was born on 5 January. His zodiac sign is Capricorn. He hails from the village Moosa, Mansa district, Punjab, India
Family
Balkaur Singh belongs to a Punjabi family. [1]The Quint
Parents & Siblings
Not much information is available about his parents' or siblings' names or professions.
Wife & Children
His wife's name is Charanjeet Kaur Sidhu. She is the Sarpanch of Moosa village.
His son's name was Sidhu Moose Wala, a famous Indian rapper, who was shot and murdered on 29 May 2022.
Religion/Religious Views
Balkaur Singh follows Sikhism. [2]The Quint
Caste
Balkaur Singh is a Jatt Sikh.
Balkaur Singh during the 29 May shootout
On 29 May 2022, Balkaur Singh was travelling in another vehicle with two gunmen, provided by the Punjab government to his son, Sidhu Moose Wala. Balkaur Singh was following the trail of his son's jeep. Balkaur Singh recalled that he saw a white coloured Toyota Corolla overtake their vehicle in an attempt to cut off Sidhu Moose Wala's jeep. In an interview, Balkaur said,
I followed him (Sidhu) with his government gunman and went in another car. On the way, I saw a Toyota Corolla car following my son's Thar. There were four people in it. When my son's Thar reached near the phirni (outside road) of Jawaharke village, a white colored Bullero car was already waiting there. There were also four people sitting in it. As soon as my son's Thar reached in front of that Bolero car, the four miscreants started firing indiscriminately at him. The firing continued for some time and then the miscreants fled away with the Bullero and Corolla vehicles. As soon as I reached the spot, it started making noise. I called the people around and then took the son and both the friends to the hospital."
Facts/Trivia
Demanding justice for his son, Balkaur Singh wrote a letter to the Chief Minister of Punjab, Bhagwant Mann. In the letter, he demanded that the case should be handed over to the Central Bureau of Investigation (CBI) and the National Investigation Agency (NIA), rather than the Punjab police. He further demanded that the case should be overseen by a panel of Punjab High Court judges.
Balkaur Singh also revealed that his son, Sidhu Moose Wala, often received threats from gangsters on call; demanding huge amounts of money from him. While giving an interview, Balkaur Singh stated,


It was because of the regular threats that the family had bought a bulletproof Fortuner car. But on Sunday, my son had left the house with two of his friends (Gurwinder Singh and Gurpreet Singh) in a Mahindra Thar car. He had left both the bulletproof car and the gunman at home."
While cremating the mortal remains of his son, Sidhu Moose Wala, Balkaur Singh in a moving gesture, removed and turban and placed it in front of the people gathered there for the cremation.
Balkaur Sing and his wife, Charanjeet Kaur Sidhu, got themselves tattooed with a drawing of the singer on their hands in July 2022.