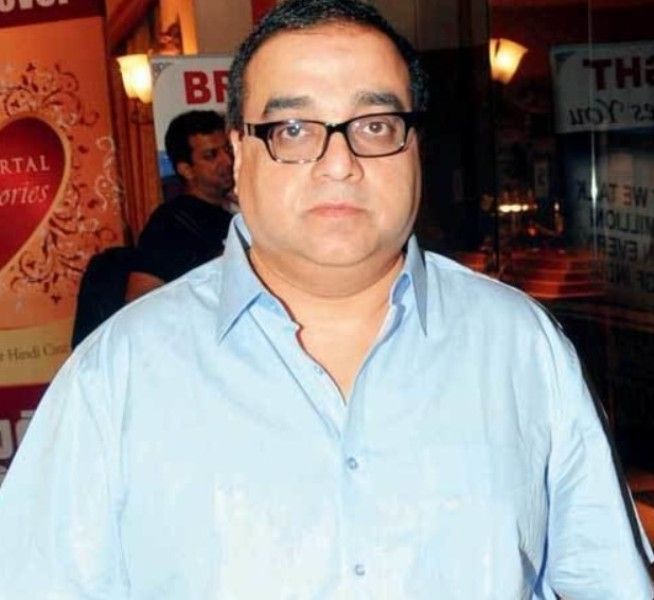 Rajkumar Santoshi is an Indian scriptwriter, dialogue writer, producer, and director of Bollywood films, who has written and directed many super hit films like Ghayal, Ghatak, and Ajab Prem Ki Ghazab Kahani. He has won many awards for his films and is regarded as one of the best directors of Bollywood.
Wiki/Biography
Rajkumar Santoshi was born on Tuesday, 17 July 1956 (age 66 years; as of 2022) in Chennai, Tamil Nadu, India. His zodiac sign is Cancer. He came to Mumbai at the age of 5 when his father returned to Mumbai. He dropped out of his studies after 11th class and worked with his father as an unpaid assistant till his father's death in 1978. After that, he took responsibility for his family and started working more seriously.
Physical Appearance
Height (approx.): 5′ 8″
Weight (approx.): 75 kg
Hair Colour: Black (half-bald)
Eye Colour: Black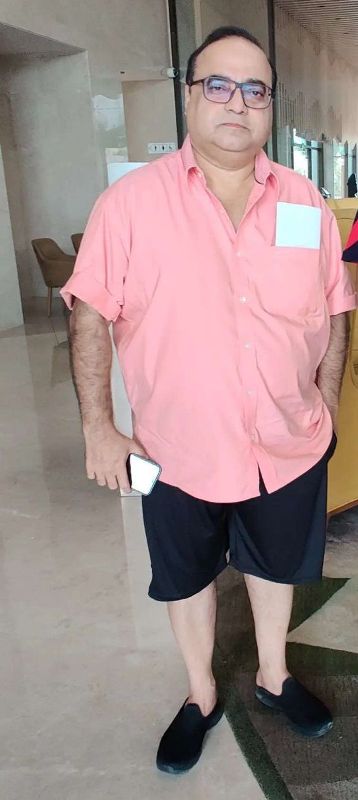 Family
Parents & Siblings
His father's name is Pyarelal Santoshi aka P.L. Santoshi, and his mother was of Tamil origin. His father was a renowned writer and director of Bollywood movies known for Khidki and Barsaat Ki Raat and passed away on 7 September 1978 due to kidney failure in KEM government hospital, Mumbai, Maharashtra. His mother was the second wife of P.L. Santoshi, and she died in 2010 due to cancer. He has an elder step-brother Anand Santoshi, who worked as an assistant director and Cheif Sound Recordist at Radiowani. He has 2 younger sisters, and one of his sisters named Padmini married Sunil Srivastav in December 1992.
Wife & Children
His wife's name is Manila Santoshi. He has a son named Ram Kumar Santoshi and a daughter named Tanisha Santoshi, who made her debut in Bollywood with Raj's film Gandhi Godse Ek Yudh in 2023.
Career
Assistant Director
He assisted the film director Rabindra Dharmaraj with the film Chakra. Later, he started helping Indian producer Vidhu Vinod Chopra with production work; however, he did not like the work and left the job. After that, he worked with film director Govind Nihalani on 5 films, and his name spread in Bollywood for his meticulous work. He left his job as the chief assistant to work independently.
Script Writer, Screenplay Writer, Producer, and Director
After leaving his job as a chief assistant, he struggled for one year. Then, he met his father's friend, P Subbarao, a producer from the South film industry. Subbarao agreed to produce one movie for Rajkumar. Raj had already written Ghayal and convinced the Indian actor Sunny Deol to act in the movie; however, Subbarao backed out, and Sunny's father and Indian actor Dharmendra produced Raj's first movie as a writer and director, Ghayal, which shows the story of a person whose brother goes missing, and he sets out on a mission to find his brother. Ghayal also starred Indian actress Meenakshi Sheshadri and Indian actor Amrish Puri and became very popular after its release in 1990. Rajkumar won many awards for Ghayal. He wrote and directed his second film Damini on the issue of the status of women in Indian society, starring Sunny Deol, Meenakshi Sheshadri, and Indian actor Rishi Kapoor. Damini became very popular after its release in 1993, and he won many awards for the movie. In 1994, he wrote and directed the comedy movie Andaz Apna Apna starring Indian actors Aamir Khan and Salman Khan, and Indian actresses Karisma Kapoor and Raveena Tandon. In 1995, he wrote and directed the romantic action drama film Barsaat, which was the debut movie of Indian actor and Sunny Deol's brother, Bobby Deol, and Indian actress and Indian actor Rajesh Khanna's daughter, Twinkle Khanna. In 1996, he wrote the story and screenplay and produced and directed the action film Ghatak, starring Sunny Deol and Meenakshi Sheshadri. In 1998, he wrote the story and screenplay and produced and directed the action movie China Gate, which featured the famous item song Chamma Chamma. In 1998, he also wrote the action movie Vinashak starring Indian actor Suniel Shetty and directed by Indian director Ravi Dewan. In 1999, he wrote the screenplay of the romance film Janam Samjha Karo starring Salman Khan. In 2000, he wrote the story, screenplay and dialogues and directed the movie Pukar based on the Indian Army and Court Martial starring Indian actor Anil Kapoor and Indian actress Madhuri Dixit. In 2001, he wrote and directed the movie Lajja, based on gender equality starring Indian actresses Manisha Koirala, Rekha, Madhuri Dixit, and Mahima Chaudhry. The movie failed at the box office in India; however, it became an overseas success. In 2002, he wrote and directed the Indian freedom fighter Bhagat Singh's Biopic movie The Legend of Bhagat Singh starring Indian actor Ajay Devgn in the lead role as Bhagat Singh. In 2004, he wrote and directed the action thriller movie Khakee, starring Indian actor Amitabh Bachchan, Ajay Devgn, Akshay Kumar, and Indian actress Aishwarya Rai Bachchan. In 2006, he wrote and directed the action thriller film Family starring Amitabh Bachchan and Akshay Kumar, which flopped at the box office. In 2008, he wrote and directed the social activist Safdar Hashmi's biopic movie Halla Bol starring Ajay Devgn and Indian actress Vidya Balan. In 2009, he wrote and directed the romantic comedy movie Ajab Prem Ki Ghazab Kahani starring the Indian actor and Rishi Kapoor's son, Ranbir Kapoor, and Indian actress Katrina Kaif. In 2013, he wrote and directed the action comedy movie Phata Poster Nikla Hero starring Indian actor Shahid Kapoor and Indian actress Ileana D'Cruz. In 2020, he announced that he was directing the romantic comedy movie Bad Boy starring Indian actor Namashi Chakraborty and Indian actress Amrin Qureshi; however, it was postponed to COVID-19 and is scheduled to be released in 2023. In 2023, he wrote and directed the movie Gandhi Godse Ek Yudh which shows a fictional story of Indian freedom fighter Mahatma Gandhi surviving the assassination attempt by Nathuram Godse. The film stars Indian actor Deepak Antani as Mahatma Gandhi and Chinmay Mandlekar as Nathuram Godse. It is also the debut movie of his daughter Tanisha Santoshi.
Controversies
Casting Couch Allegations by Mamta Kulkarni
Indian actress Mamta Kulkarni, who acted in Raj's film China Gate in 1998, gave an interview after the film's release and accused Raj of asking for sexual favours from her during the shooting of the movie. She alleged that when she objected to Raj's sexual advances, he cut her screen time in the movie. [1]India Today
Fights with Firoz Nadiadwala
In August 2013, he filed a police complaint against the Indian film producer Firoz Nadiadwala for illegally barging into his house. He also accused Firoz of threatening to kill him and sued Firoz for Rs10.24 crores. Raj said that he signed a 3-film deal for the movies Power, Babajaan and an untitled film with Firoz for Rs45 crores and received Rs. 4.25 crore for Power, Rs. 91.5 lakh for Babajaan and Rs. 25 lakh for the untitled film. He claimed that he has evidence proving that the project was dropped due to Firoz. [2]Hindustan Times
Sentenced to 1 year in Jail for Cheque Bouncing
On 31 March 2022, he was sentenced to 1 year in prison and asked to pay Rs 22.5 lakh within 60 days else the jail time would be extended by 1 more year. He had taken some money from the complainant Anil Jethani for the development of his business. For the repayment, he gave 3 cheques for a sum of Rs22.50 lakhs to Anil which later bounced due to insufficient funds in the account. Anil sent a legal notice to Raj through his lawyer; however, when no reply was received, Anil lodged 2 complaints for Rs17.5 lakhs and Rs5 lakhs against him in Rajkot court under Section 138 of the Negotiable Instruments Act. The case was heard in the court of Rajkot Additional Chief Judicial Magistrate N.H.Vasveliya. Rajkumar alleged that he had paid the money already and said that he is paying the price of being a celebrity. Addressing the situation in an interview, he said,
I am paying the price of being a celebrity. We are easy targets. I have faith in the judiciary and we are filing an appeal in the Courts ahead. We will get justice." [3]The Times of India
Protest by the Crew of Gandhi Godse Ek Yudh
In May 2022, some members of the crew of his movie Gandhi Godse Ek Yudh protested in Mumbai against non-payment of dues. He assured the workers that he would pay them in a few days. [4]Hindustan Times