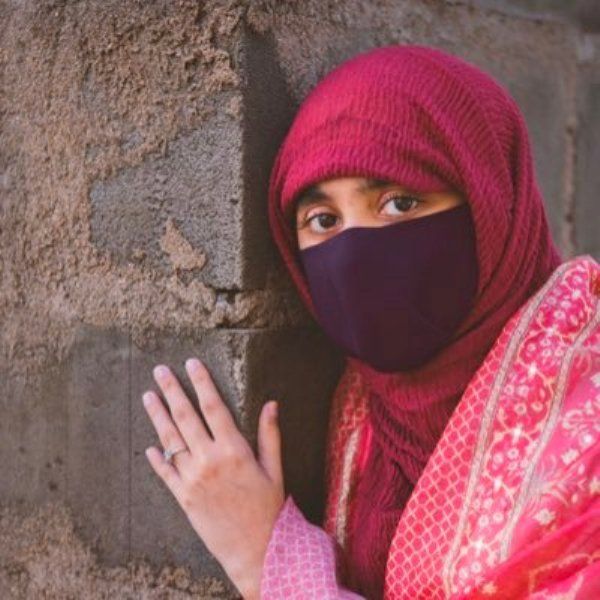 Khatija Rahman is an Indian singer and music director who is famous for being the daughter of the Indian music sensation A. R. Rahman.
Wiki/Biography
Khatija Rahman was born on Sunday, 29 December 1996 (age 26 years; as of 2022) in Chennai, India. Her zodiac sign is Capricorn. After completing her primary and secondary education from a convent school, Khatija Rahman got herself enrolled at Stella Maris College, Chennai to earn a bachelor's degree in commerce. She also earned a bachelor's degree in Islamic Studies during the same time period from B. S. Abdur Rahman Crescent Institute Of Science And Technology, Chennai. During her final year, she also did a one-year diploma in women studies. Following her graduation, she earned a master's degree in Islamic Studies from B. S. Abdur Rahman Crescent Institute Of Science And Technology. Khatija has also done a diploma in music business management from Sri Aurobindo Centre for Arts & Communication, Delhi.
Physical Appearance
Hair Colour: Black
Eye Colour: Black
Family
Parents & Siblings
Khatija Rahman was born to A. R. Rahman and Saira Banu. Khatija's father is a legendary Indian singer and music sensation, and her mother is a homemaker.
Khatija Rahman has two younger siblings. Her sister, Raheema Rahman, and brother, A. R. Ameen, both are singers.
Husband
Khatija Rahman got engaged to Riyasdeen Shaik Mohamed in a private ceremony on 29 December 2021. Riyasdeen is an aspiring entrepreneur and an audio engineer.
On 5 May 2022, she got married to Riyasdeen Shaik Mohamed.
Career
Singing
Khatija Rahman made her singing debut in 2010 with the song titled ' Puthiya Manidha' for the Tamil-language science fiction action film 'Enthiran' (Robot) at the age of just 14. She sang the title song of the film in three different languages.
Khatija Rahman earned worldwide recognition in the music field after she collaborated with the popular Irish band U2 for a song titled 'AHIMSA.' She has also Ricky Kej, the Grammy award winner for a song on air pollution.
In October 2020, Khatija Rahman has revealed an animated music video named 'Farishton' on her own YouTube channel called 'Khatija Rahman.' The filmography of the song emphasises spreading the message of empathy, women empowerment, and unity in diversity. It received huge appreciation from the audience and was recognized in music festivals and won awards and accolades for both amazing singing and brilliant storytelling concept.
Social Works
Khatija Rahman is an active social worker. In 2013, she did her first volunteer internship at the CANCER INSTITUTE (W.L.A.) to support cancer patients by doing her bit. While working there, she found that it gave her immense pleasure in helping the needy, so she started taking more volunteering internships which included another four-month internship at CANCER INSTITUTE (W.L.A.), a one-month internship at the Little Flower Convent School, and a two-month internship at the Varadarajan and Co. In 2016, Khatija Rahman started management training with Bhumi, one of India's largest independent youth volunteer non-profit organisations. Her key responsibilities during the internship included managing Finance for events, managing the monthly donations of individual donors, management of Interns for the project, communication with corporates for my project, and much more. During her one year internship, she completely transformed her personality and updated herself with the new technologies in the market. She credits 'Bhumi' for the success she has earned over the years. Talking about her experience with Bhumi, she said,
My communication skills went from not being understood by most people to a crisp level of clarity today when conveyed. The smallest of things, right from using a debit card to couriering were learnt in Bhumi. Over time, I was given a place in Bhumi where I made key decisions and was encouraged to take complete ownership of it. One such experience was the project 'Joy to the World'. This was a national level opportunity and it completely changed my perspective on me achieving large scale projects. We as a team helped achieve 7000+ wishes of children through corporate funding. It was the highest target ever achieved in Bhumi."
She further added,
Today I see myself as a confident person who has managed to overcome the fear of taking risks and have become an inquisitive person to learn things at the best of my abilities. Not to mention all the people who made my journey wonderful in Bhumi."
In 2021, Khatija Rahman started working as a freelance project consultant for Kathir Social Ventures, an organisation that support women affected by various social causes in skill-building and helps them to manufacture and sell their products. In the same year, she also began working as the project head for the Sethu Foundation (freelance), a charitable trust based in Goa that helps children get the best out of their lives as they grow and develop. Khatija Rahman has been the trustee and director of the A R Rahman foundation since 2016. The foundation focuses on creating an active global forum, bridging the differences between races, caste, class, and communities. It also works on financial aid for the medical and educational needs of the poor, supporting retired musicians, marriages of women, agriculture, and entrepreneurial goals for the deserving members of the society.
Controversy
Khatija Rahman is often dragged into controversies for her choice of clothing. She is always spotted wearing a hijab and burqa. In 2020, Taslima Nasrin, a Bangladeshi-Swedish writer, physician, feminist, secular humanist, and activist, took to Twitter to troll Khatija Rahman for covering herself with burqa and hijab all the time. She wrote,
I absolutely love A R Rahman's music. But whenever I see his dear daughter, I feel suffocated. It is really depressing to learn that even educated women in a cultural family can get brainwashed very easily!"
Khatija Rahman strongly condemned the statement and replied to it by saying,
Dear Taslima Nasreen, I'm sorry you feel suffocated by my attire. Please get some fresh air, cause I don't feel suffocated rather I'm proud and empowered for what I stand for. I suggest you google up what true feminism means because it isn't bashing other women down nor bringing their fathers into the issue. I also don't recall sending my photos to you for your perusal.
She further added,
Don't ever mistake my silence for ignorance, my calmness for acceptance, or my kindness for weakness – Carson Kolhoff, To my dearest folks who seem suffocated. Please go and get some fresh air."
Khatija Rahman's fans strongly supported her during the controversy and she thanked her fans by posting a picture of blue sky with the caption,
I'm overwhelmed by the love and support I've got once again. Thank you all. I request you all not to abuse or make any hate speech against Ms Taslim. Let's strive to become a broad-minded society in accepting the choices our fellow human beings make and let's also remember Ms Taslim in our prayers and not judge her for the choices she's made in life. Peace."
Car Collection
In November 2022, A. R. Rahman congratulated his daughters Khatija and Rahima for purchasing a Porsche Taycan EV.
Facts/Trivia
Khatija Rahman works closely with NGOs's for Women empowerment and many other societies as well as environmental causes.
She aspires to be trained in Hindustani classical singing and Western vocals.