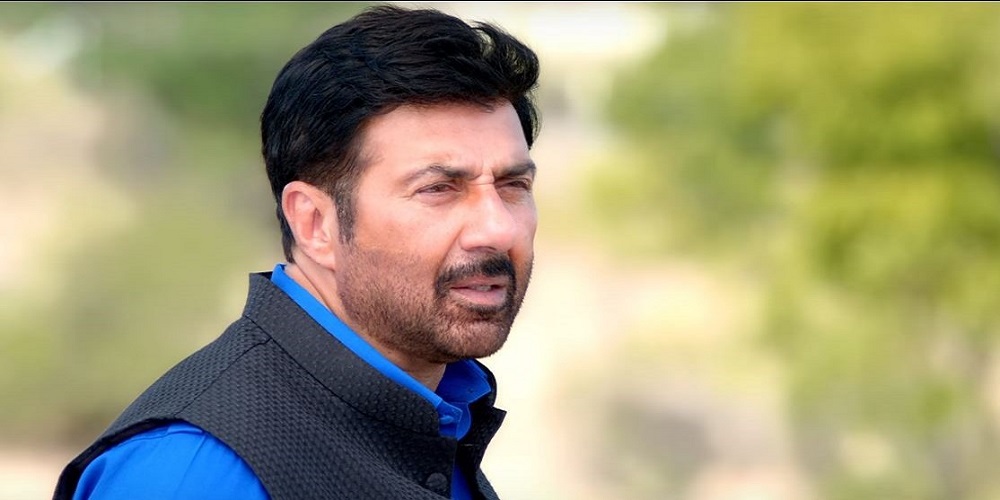 Sunny Deol is an Indian actor, director, and producer. Sunny has done over a hundred movies and has a Bollywood career spanning over thirty years. With two National Film Awards and Two Filmfare Awards in his kitty, there is not a single heart which has not been taken over by the man with the flamboyant persona. Let's check out some interesting facts about Sunny Deol's life and career.
Biography/Wiki
Sunny Deol needs no introduction as people from all generations know him. With his great acting, Sunny has been entertaining us for more than 3 decades now. Sunny who is predominantly known for his distinguished acting skills and has given us many blockbuster movies like Gadar-Ek Prem Katha, Damini and many great dialogues like "Yeh dhai kilo ka haath jab kisi par padta hai naa, to aadmi uthta nhi uth janta hai". Sunny gained immense acclamation and adulation in his critically and commercially successful Ghayal (1990) with his portrayal of an amateur boxer. Sunny Deol completed his schooling from Sacred Heart Boys High School, Maharashtra. Sunny was an average student in his school days but was always interested in sports. Then he went to Ramniranjan Anandilal Podar College of Commerce and Economics, Mumbai where he completed his graduation. After graduation, he joined the acting course at Old World Theatre, Birmingham, England. The same project went on to win seven Filmfare Awards and Deol won the Filmfare Award for Best Actor and the National Film Award. 
Physical Stats
Sunny Deol has a well built physical appearance. He stands tall at 5' 8" and weighs around 80 kg. His physical stats proportionate with chest 44", waist 34" and biceps 16". Sunny Deol has brown eyes and brown coloured hair.
Family & Religion
Sunny was born on 19 October 1956 (65 years) at Sahnewal, Punjab as Ajay Singh Deol. He is the first son of legendary actor Dharmendra and Prakash Kaur and belongs to a Punjabi Jatt Sikh family. Sunny has one younger brother, Bobby Deol who is also a famous Bollywood actor and two sisters Vijayta and Ajeeta, who are currently settled in California, USA.
Sunny Deol has two half sisters, Ahana Deol and Esha Deol from his stepmother, superstar actress Hema Malini.
Actor Abhay Deol is his first cousin.
Personal Relationships & Marriage
During his limelight, Sunny is rumoured to have affairs with actresses Amrita Singh, Raveena Tandon and Dimple Kapadia. Sunny always kept his personal life away from media. His controversial love-life has caught the eye of and all. He got married at an early age and his wife, Pooja Deol has never been in limelight since then.
Sunny and Pooja have been married for 34 years now and the couple has two sons, Rajvir and Karan.
Although he was already married when he entered the glamour world, he continued establishing romantic relationships with many of his co-stars. The list begins with Saif Ali Khan's ex-wife, Amrita Singh. The two met on the sets of their debut, Betaab. However, the fling did not last long as Amrita quickly moved on after getting to know about his marriage.
The most serious relationship Sunny had been in was the one with Dimple Kapadia. If sources are to be believed, the two even eloped and got married. It is also rumoured that Sunny gave Dimple the status of a legit wife. Although the relationship lasted 11 years Dimple later married yesteryear superstar, Rajesh Khanna. But again in September 2017, Dimple and Sunny Deol were spotted together at a bus stop in London holding each other's hands. Here's the video of the couple together at London:
After Dimple, Sunny began to be associated with glamour queen, Raveena Tandon. By now, Raveena was already heartbroken from her breakup with Akshay Kumar. Their romantic relationship began on the sets of Ziddi, where the two met. Raveena found solace in the company of Sunny.
Film Career
In 1983, Sunny debuted in the movie, Betaab for which he was nominated for the Filmfare Award for Best Actor and after that rest is history. Sunny did more than 100 movies in his career.
For the movie Damini, Sunny was only offered a cameo role but after watching is remarkable acting he was offered one of the main cast roles and he became a central character in the movie. His dialogue 'Tarikh pe Tarikh' became a huge success among the audience and the movie was a commercial superhit.
While filming for the movie Darr, he had some clashes with the director Yash Chopra and Shahrukh Khan and he got so aggressive at that time that he put his hands in his pockets and started punching due to which his pants were torn off.
Sunny decided to go directing after his movie London was shelved in between shots. London was directed by a London-based woman director Gurinder Singh Chadda. He made his directorial debut with the film Dillagi and he got the idea for the movie when he noticed Bobby coming home drunk late at night.
He was not the first choice for Ghatak: Lethal, but after his movie, Ghayal got superhit, he was immediately chosen for Ghatak.
At the start of the 21st century, he gave a breakthrough performance in the superhit, Gadar: Ek Prem Katha, which added a feather to his career cap. His film got so famous in Punjab that the theatres would begin playing the film at 6 in the morning.
Apart from acting, he did a voice-over for Vin Diesel's role in the Hindi-dubbed version of the American film- Riddick in 2013.
He came up with a bald look for the first time in his career in Ghayal Once Again. It was also his comeback to direction after 16 years.
Political Career
In April 2019, he joined BJP and contested the 2019 Lok Sabha Elections from the Gurdaspur Constituency. He won the election by a margin of 82 thousand votes.
Awards & Honours
In 1991, Sunny got the Filmfare Best Actor Award for Ghayal.
In 1991 again, Deol received the National Film Special Jury Award for Ghayal.
In 1994, he again got the Filmfare Award Best Supporting Actor for Damini.
For Damini itself, Sunny was bestowed with the National Film Best Supporting Actor Award.
In 2002, Deol was bequeathed with the Best Actor Award for Gadar: Ek Prem Katha by the Sansui Viewers' Choice Movie Awards.
Then in 2002 again itself, Deol got the Zee Cine Special Award for Outstanding Performance – Male for Gadar: Ek Prem Katha, the Best Actor for Gadar: Ek Prem Katha.
Controversy
Fallout with YRF and Shah Rukh Khan
Sunny Deol had differences with Yash Raj Films and Shahrukh Khan after the huge success of their film Darr; as Sunny believed his role was trimmed and Shah Rukh took all the limelight. Sunny never worked with YRF and Sah Rukh Khan again.
Car Collection
Sunny is fond of long drives. Whenever he gets leisure time, Sunny goes on for drives with family and friends. In an interview, Sunny shared that when he was 12, he stole a car from somewhere and drove it. To enjoy his drives, Sunny owns Silver SL500, Porsche Cayenne, and Audi R8.
Assets & Properties
Sunny Deol owns Sunny Villa, which is situated on Gandhigram Road in Juhu, Mumbai. The villa has been in the Deol family for five decades. It has the Sunny Super Sound recording studio, Sunny Deol's office, a preview theatre, and two post-production suites. On 20 August 2023, the Sunny Villa was put up for auction by the Bank of Baroda after Sunny Deol failed to repay a loan of Rs. 55.99 crore which was due in December 2022. While Sunny was the primary borrower, his brother Bobby Deol and his father Dharmendra were the loan guarantors. In an interview, Sunny Deol's team claimed the amount in the notice was inaccurate and assured the dues would be settled within a couple of days.
On 21 August 2023, the Bank of Baroda withdrew the auction notice citing technical reasons. [1]India Today
Net Worth
Sunny Deol's net worth is ₹399 crores approx. ($50 million) and charges ₹5 crore /movie.
Favourite Things
Sunny likes to munch on Thai Food, Methi ke Paranthe, and Lauki ki Sabzi.
His favourite actors are Sylvester Stallone and Dharmendra.
To enjoy his holidays, Sunny likes to visit Manali, Himachal Pradesh, India.
His favourite song is Pal Pal Dil Ke Paas from the movie Blackmail.
Black is his most lovable colour.
Lesser Known Facts
Sunny Deol does not smoke or drink alcohol.
He likes to travel and drive whereas he dislikes traffic on roads and lies.
Sunny's hobbies include photography, working out at the gym, and trekking.
During his school days, Sunny used to wear his dad's jeans to school and showcase to everyone saying these are the same jeans his dad wore in the movie Sholay.
Sunny idolizes Sylvester Stallone so much that he once went to Stallone's gym to be trained.
He has done his acting course from Birmingham (Old World Theatre), England.
According to some sources, it was reported that he and his brother did not attend their step-sister, Esha Deol's marriage.
Sunny Deol's address is Plot No. 22, 10th Road, Juhu Scheme, Mumbai.