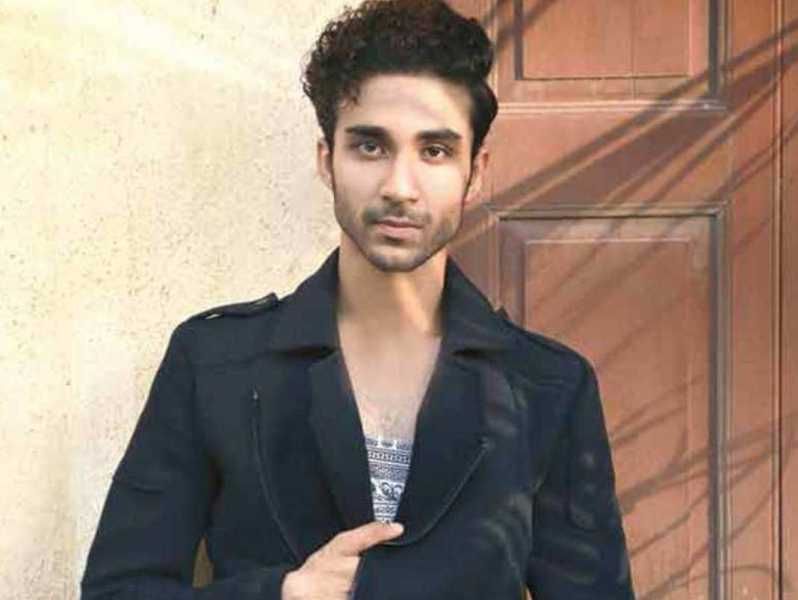 Raghav Juyal is an Indian dancer, choreographer, actor, and television host. He rose to fame after participating in season 3 of the dance reality show "Dance India Dance Season 3." He is popular with his stage name "Crockroaxz" and is also known as the "The King of Slow Motion."
Wiki/Biography
Raghav Juyal was born on Wednesday, 10 July 1991 (age 30 years; as of 2021) in Dehradun, Uttarakhand. His zodiac sign is Cancer. Raghav did his primary and secondary education at the Doon International School, Dehradun. Later, he got himself enrolled at the D.A.V. College Dehradun to pursue a Bachelors degree in commerce. [1]Dailyhunt He had an interest in dancing since childhood, and used to participate in various dance competitions held in the city and has won a number of prizes.
Physical Appearance
Height (approx.): 5′ 10″
Weight (approx.): 70 Kg
Eye Colour: Black
Hair Colour: Black
Family
Parents & Siblings
Raghav Juyal was born in a Garhwali family of Dehradun, Uttarakhand. [2]Dailyhunt His father, Deepak Juyal, is an advocate, and his mother, Alka Bakshi Juyal, is a homemaker. He has a younger sibling, Yashasvi Juyal, who is a filmmaker by profession.
Career
Dancing & Choreography
Raghav Juyal began his dancing career in 2011 with Colors TV's dance reality show 'Chak Dhoom Dhoom 2 – Team Challenge!!' judges by Mallika Sherawat, Terence Lewis, and Javed Jaffrey. He participated as a team member of the D-Maniax dance crew with other team members including Tapan Tiwari, Chander Neutron, Manoj Proton, and Akshit Juyal. The team performed well throughout the show and Raghav also got popularity for his unique dance style. Next, in 2012, he appeared as a captain for the dance show 'DID L'il Masters 2.' The Zee TV show was judged by Master Geeta Kapur and Master Marzi Pestonji, and had a total of 4 teams which were Prince ke Paltan, Raghav ke Rockstars, Kruti ke Krackers and Neerav ke Ninjas, with 5 contestants in each team. Soumya Rai, Rohan Parkale, Om Chetri, Jeet Das, and Tanay Malhara were mentored by Raghav Juyal during the show.
Following 'DID L'il Masters 2,' Raghav Juyal became a part of 'Dance ke Superkids- Battle of the Baaps.' The show presented contestants from the first two seasons to compete against each other. The Jay Bhanushali and Shreya Acharya hosted show had Geeta Kapur, Farah Khan and Marzi Pestonji as the judges for the show. Kruti Mahesh and Prince Gupta were the choreographers for the second season team of DID L'il Masters 2, Team Yahoo. Raghav Juyal led team Yahoo having Faisal Khan, Soumya Rai, Rohan Parkale, Om Chetri, Jeet Das, Shalini Moitra and Tanay Malhara emerged as the winner of the show.
Raghav Juyal rose to fame after appearing on Zee TV's reality dance show 'Dance India Dance Season 3.' He auditioned for the show performing a slow-motion dancing style and managed to impress the judges Remo D'Souza, Terence Lewis, and Geeta Kapur. Raghav, after clearing some rounds reached the mega audition where he was not selected in the Top 18 by the Grand Master Mithun Chakraborty. However, the choreographer, Terence Lewis, who was one of the judges on the show liked his performance and offered him a job to assist him in teaching dance to his team, Terence Ki Toli. Later, he was again brought back to the show on public demand after his audition video went viral on the internet and the audience demanded him to be a contestant in the show. Raghav Juyal did not let this opportunity go in vain and proved his dancing skills to the judges and the audience of the show. He qualified in every round of the competition and was declared the Second runner up during the finale of the show.
Subsequently, he appeared as a choreographer for the dance reality shows "Dance India Dance Super Moms" and "Dance India Dance Li'l Masters 3."
Anchoring
After invading the field of dancing and acting, Raghav Juyal stepped into the field of television hosting. He made his hosting debut in 2015 with the dance reality show "Dance Plus." The show had Dharmesh Yelande, Shakti Mohan, and Punit Pathak as the mentors to the contestants and Remo D'Souza as the master judge. Raghav gained immense popularity for his comic timing in the show. His short comedy videos received a number of views on the internet. Thereafter, he has hosted a number of television shows like Dance Plus 2, Dance Champions, Dance Plus (season 3), Rising Star, Dance Plus (season 4), Dil Hai Hindustani (season 2), and Dance Deewane season 3.
Acting
Raghav Juyal made his acting debut in 2014 with the Bollywood film 'Sonali Cable' opposite Rhea Chakraborty and Ali Fazal. Raghav portrayed the character of Sada, an internet cable shop owner and brother of Sonali. The film showcased some of Raghav's dances here and there. His acting in the film was highly appreciated by the critics.
He then appeared in Remo D'Souza directed dance film "ABCD 2" wherein he played the character named Raghav, and gained huge popularity for his role. He, then, went on to star in films like "Nawabzaade" as Karan, "Street Dancer 3D" as Poddy, "Bahut Hua Samman" as Bony.
Raghav Juyal, who is known for having a great sense of humour and excellent comic timing decided to experiment with his existing image and play a dark character in Zee5's crime thriller web series "Abhay 2," directed by Ken Ghosh. Raghav appeared on screen playing the character of Samar, a villain, opposite Kunal Khemu, Asha Negi, Ram Kapoor, and Chunky Pandey.  Raghav Juyal, when asked about breaking the stereotype of being a chocolate boy and choosing a negative role, said
I said yes the very first time the script was narrated to me because it was so exciting. It is a very interesting, challenging and risky character. I took emotional risks to play the character. It gave me a chance to explore new sides of mine. As an actor, I am taking a risk too because this is the first time people will see a playful, prankster Raghav turning into an antagonist. The character has so many layers in him. My character had a traumatic past, which is why he does what he does. (By playing the part) I got to learn so much."
In 2016, Raghav became part of a stunt-based show "Khatron Ke Khiladi season 7." He was one of 15 contestants who participated in the show, which includes Sidharth Shukla, Sana Saeed, Mukti Mohan, Tanishaa Mukerji, Vivian Dsena, Vivan Bhatena, Parvathy Omanakuttan, Jay Bhanushali, Mahhi Vij, Aishwarya Sakhuja, Tina Datta, Faisal Khan, Yuvraj Valmiki, and Himmanshu A. Malhotra. Raghav showcased his dynamic personality and was among the top 5 finalists of the show.
Raghav Juyal has done guest appearances in a number of shows including Dance India Dance (season 4), Nach Baliye 7, Dance India Dance Super Moms 2, Bigg Boss 13, India's Best Dancer, Bigg Boss 14, Dance Deewane season 3, and Khatra Khatra Khatra.
Controversy
Raghav Juyal attracted controversy after posting a video of him with his family performing Hawan at his home on the occasion of the new year. Raghav was spotted sitting on a chair while the priest was chanting the holy verses and 'shlokas' and he was giving offerings to the holy fire. Raghav faced huge backlash for hurting the Hindu sentiments. Later, his social media account was filled with comments against his action.
Raghav responded to his hater by posting a picture on his social media account explaining the reason behind him not sitting on the ground.
In November 2021, he was criticized on social media after a video clip of Colors TV's "Dance Deewane 3" went viral in which Juyal allegedly mocked a contestant named Gunjan Sinha from the North-east while introducing her. While introducing her, he said,


People might not be able to understand her Chinese but they surely understand her dance."

Later, Assam Chief Minister Himanta Biswa Sarma condemned the incident and tweeted,

It has come to my notice that a popular reality show host has used racist rhetoric against a young participant from Guwahati. This is shameful and totally unacceptable. Racism has no place in our country and we should all condemn it unequivocally."

After heavy criticism, Juyal shared a video on Instagram in which he clarified his remarks and said,

When the children come on the show, we ask them what their hobbies are. Gunjan said 'I can talk in Chinese, I have this talent'. And we used to laugh at the things children say. When we asked her to speak Chinese, she started talking in gibberish. From there onwards, we would ask her to speak in 'Chinese' on every episode or ask her to speak in the language of another planet!"

He added,

I'm so sorry if I've hurt your sentiments. It was neither my or Colors channel's motives that something like this happens. But before making a clip viral and judging, I'd really want you to watch the whole show."
Favourites
Quote: Fame is a devil and art is an angel.
Travel Destination: Uttrakhand
Facts/Trivia
Raghav Juyal follows a non-vegetarian diet.
Raghav Juyal enjoys drinking alcohol occasionally.
His hobbies include drawing and travelling.
Raghav was passionate about dancing since childhood. Juyal had not taken any professional dance classes prior to entering the reality TV scene. He would practice by imitating and learning from YouTube videos in his bedroom, and actively participated in various dance competitions held in his city. Although his parents were not that convinced with his career choice they always supported him in his journey. Raghav in an interview said,


I used to practice alone. Whenever my father came home, I used to hide all my music instruments and open a book and act as if I was studying. Every parent needs proof, and I proved that. I practised a lot. After DID, everything changed. My father and mother were happy after that and told me, 'You do this only. This is what you were born to do."
Raghav Juyal loves spending and exploring his native state, Uttrakhand. As soon as he gets off from his busy schedule in Mumbai, he heads back to Uttrakhand and enjoys his time there with his local friends. While talking about his hometown, he said


I think it is good that when I go to my village in the hill station where my grandparents live, (people) do not watch TV… because they don't treat me like the star. My childhood friends, people in the village treat me like one of them. That is how I stay grounded. No matter what I am going to achieve in the future, I will stay connected to reality."
Raghav Juyal shares a great bond with his ABCD 2 co-actor Dharmesh Yelande. The two are often seen hanging out together and sharing pictures with each other on their social media accounts. According to Raghav, other than Dharmesh, he does not have a lot of friends in the entertainment industry. He likes spending time with his childhood friends in Dehradun. He said,


I only have a handful of friends like Dharmesh bhai (choreographer Dharmesh Yelande) in the industry. I just finish my work and set off to my hometown, Garhwal. All my friends are there, not here. I don't want to fit into groups and attend Page 3 parties and hang out with unknown people. I hang out with my friends in Dehradun and comeback for work. So I don't really care what people think about me even a bit. I just need to do good work, meet good people and live life respectfully."
Amidst the COVID-19 pandemic, Raghav Juyal rose as a hero for Uttarakhand to help the state fight against the impact of the virus. The government was doing its part in making the circumstances better but the alarming situation did not let the actor sit back. Initially, he started with doing his bit by donating 20 big oxygen cylinders, 40 cannulas, and 20 oxymeters in Pauri along with some monetary donations. He also urged people to donate to the Covid relief camps. Soon he realised that making such donations will not help in recovering the state from the crucial situation and he joined hands with some NGO's to help people in need. He himself created a team with his friends and more than 120 volunteers to reach out to the small towns in Uttrakhand where the availability of medical facilities was not that accessible. Raghav and his team started working on ground zero to spread awareness and provide medical equipment to the people infected with the virus. He used his strong social media influence to generate funds for his state by posting several pictures and videos urging his fans for donations. During a media interaction when asked about his foundation, Raghav said,


As soon as restrictions were announced in Maharashtra, I moved to my hometown, Pauri, in Uttarakhand. Then I got infected with COVID-19 and so I had to quarantine at home for two weeks. During this period, while I was at home, I realised that the area around my village was deeply affected and the health centres were not well-equipped. They did not have enough medicines and I felt that I should do something to support them so that people do not have to travel to cities and get treated. So after I recovered from COVID-19, I started helping people in the rural areas in Uttarakhand and supplying essential materials to health centres."
While working on the ground for people of his state, Raghav along with his got diagnosed with the covid 19 virus. While being in the quarantine he continued to collect donations with regular posts and appeals on social media. As soon as he recovered from the deadly infection, he went back with his team and resumed the work on ground zero. Raghav Juyal while seeking donations also published a video on his social media account claiming to promote brands for free with the condition that instead of paying him money for endorsing their products, they have to aid Uttarakhand with money or resources. The was captioned as,


I often associate with brands and companies to promote their products. In lieu of professional fees. Today I'm making an appeal, to all the companies that would want to work with me to promote their brand /product or associate with them as a brand ambassador, please come forward and help me raise funds for Uttarakhand. I promise to let waive off my professional fees in exchange of the financial help provided to the affected during this Covid crises. U can dm @nyogesh81 for relief collaborations. Link for the donation and brand association is in my bio (sic)."
Raghav Juyal was once featured in a school's general knowledge textbook in the entertainment chapter. He is known for his slow-motion dancing style.
Raghav Juyal in one of his interviews revealed that he was exposed to racism during his school times. He said,


I was first exposed to racism in a school in Dehradun. While 'A' section consisted of studious children, I was in the 'B' section which comprised average students. I was baffled by this arrangement. Another problem was that I was dyslexic and my mother had to take me for counselling. As a child, I couldn't fathom why I wasn't able to calculate numbers. In fact, I still can't do calculations. That's how I tilted towards dance and 'nautanki'. I was a notorious child and hence, would get punished both at school and home. In fact, I was rusticated from many schools. Today, however, the same schools proudly flaunt that I am their alumni (laughs)."
Raghav Juyal never takes a backseat when it comes to sharing his views on the current scenarios happing around him. He is often seen posting on Instagram regarding social causes.
Raghav, in a media interaction, revealed that he has witnessed the impact of nepotism while working in the entertainment industry. He also mentions that he lost a role in a movie just because the senior actor want somebody else to work in place of him. Raghav in the interview said,


There is nepotism in every field. Even in our school, there is nepotism. How we deal with it and what decision we take– that depends on us. And yes I have also faced this in the industry. I auditioned for a film and got selected too by a well-known casting director. I got the script and the director too was satisfied with me. But then, I don't know what happened. Suddenly the casting director called me and said, 'Raghav, we are sorry as higher authority and actors of the film said they wanted someone else in my place. So, it happens. We can't do anything in this."
Raghav Juyal has played a vital role in promoting his state, Uttarakhand, globally. He was also featured in a travel magazine, India Voyage, for motivating tourists to travel to Uttarakhand.