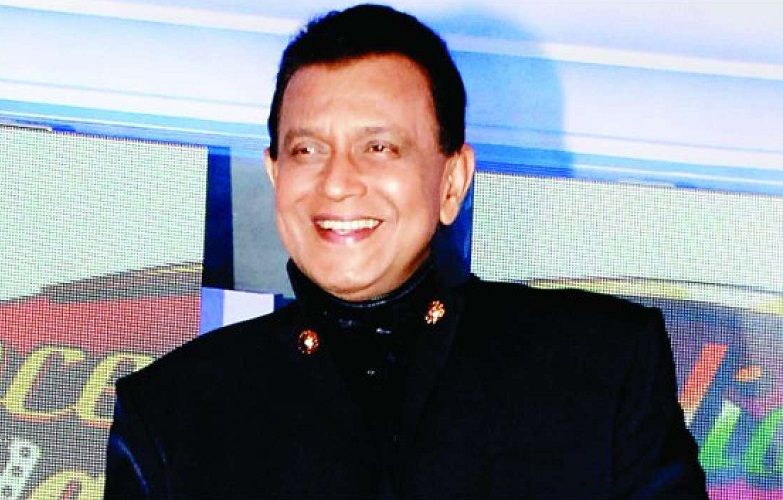 Mithun Chakraborty is a veteran, powerful and established film actor who is also known as 'Mithun Da' in the Indian film industry. Apart from the actor, he is also a singer, producer, writer, social worker, entrepreneur, anchor and a former Rajya Sabha Member of Parliament. He is best known for his performances in the Bollywood films like  Mera Rakshak (1978),  Prem Vivah (1979), Disco Dancer (1982), Pyaar Ka Mandir (1988), and Phool Aur Angaar (1993). Check out Mithun Chakraborty Wiki, Height, Age, Girlfriend, Wife, Caste, Family, Biography & More.
Biography/Wiki
Mithun was born as Gourang Chakraborty on 16 June 1950 in Barisal, East Pakistan (now in Bangladesh) into the Hindu-Bengali family. Currently, he lives in Ooty, Tamil Nadu with his family. He had most of his school education in Kolkata and completed his graduation in chemistry from Scottish Church College, Kolkata. After completed his degree he joined the Film and Television Institute of India, in Pune, India.Very few people were known that before coming into the film industry, he was a Naxalite and was a friend of popular Naxalite Ravi Ranjan until the mid-1970s. Due to certain events at home, he was forced to quit the Naxal movement and started looking for making his career in film industry.
Physical Appearance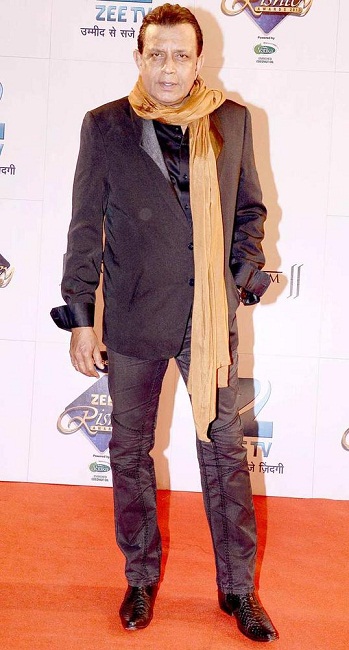 Mithun Chakraborty is a good looking and a fine personality who is approximately 6'0" tall and has a fit body weighs around 70 kg. He has tempting black eyes and black hair and has a clean shave. He is fond of making various hairstyles like a ponytail, long hairs etc.
Family, Caste, Girlfriend & Wife
Mithun Da was born and brought up in a Bengali Hindu Brahmin family to the Bengali father Basantokumar Chakraborty (who died in 2020) and mother Santirani Chakraborty (who died in 2023). He had one brother who was died in an electrocuted accident.
Mithun had various filings in his relationship with some Indian actresses namely Sarika, Helena Luke, Sridevi, and Yogeeta Bali.
Initially, he was in a relationship with an actress Sarika (second wife of Kamal Haasan) in the around late 1970's and they eventually broke up. It is said that Sarika ditched Mithun for unknown reasons.
After Sarika, he came into the relationship with Helena Luke for short period.
In 1979, he married to the Indian actress Yogeeta Bali (Kishore Kumar's third wife) and has four children including three sons (Mahaakshay Chakraborty aka Mimoh, Ushmey Chakraborty, Namashi Chakraborty) and a daughter Dishani Chakraborty.
In the 1980s, Mithun had a love affair with popular actress Sridevi. They both fell in love with each other on the sets of Rakesh Roshan's 'Jaag Utha Insa' (1984) and in 1985 they secretly married which Mithun later accepted to the media after a 'Fan' magazine published their marriage certificate. Later on, he took divorce in 1988 and returned to his X-wife Yoggeta Bali.
Career
Acting
Mithun Da started his acting career in 1976  from the movie 'Mrigaya' for which he won the National Film Award for Best Actor. He worked in more than 400 films. During the 1980s he ruled over Bollywood with the movies like 'Mujhe Insaaf Chahiye', 'Ghar Ek Mandir', 'Pyaar Jhukta Nahin', 'Swarag Se Sunder' and 'Pyaar Ka Mandir' and since he never looked back in his longtime career. In 1982, he got huge popularity across India from the movie 'Disco Dancer'. Till the date, his dance steps of the song 'Disco Dancer' is popular.
He worked not only in Bollywood but also in Bengali, Oriya, Bhojpuri, Punjabi, Kannada and Tamil language movies. He made his debut in the Bengali film industry in 1982 from the movie 'Troyee'. He won numerous National Film Awards in the category of Best and Supporting Actor. In 2007, he was honor with  Lifetime Achievement Award and in the same year, he achieved Role Model of the Year Award.
He not only works on the silver screen but he also gained a huge popularity from the small screen. He hosted the dance reality show 'Dance Bangla Dance' and later on he generated the concept of most popular dance reality show 'Dance India Dance' on Zee TV. He was the Grand Master of 'Dance India Dance Li'l Masters'. He also hosted the reality shows namely 'Dadagiri Unlimited' on Zee Bangla channel, 'Bigg Boss' (Bengali version) and 'Rannaghore Rockstar' on ETV Bangla. Currently (in 2018), he is working in the comedy show 'The Drama Company' on Sony TV.
Politics
On 7 February 2014, he became a Member of Parliament in the Rajya Sabha for West Bengal nominated by the CM of West Bengal Mamta Banerjee; however, on 26 December 2016, he resigned.
On 7 March 2021, in the presence of Prime Minister Narendra Modi, he joined the Bharatiya Janata Party (BJP).
Others
In the 1980s, Mithun was the ambassador of Panasonic electronics for India. He is the face of many leading brands like GoDaddy, Channel 10,  Manappuram Gold Loan for West Bengal state.
Controversy
Fan magazine published his and Sri Devi's marriage certificate.
Facts
In 1992, he founded the CINTAA (Cine T.V Artistes Association) along with Dilip Kumar and Sunil Dutt. Mithun Chakraborty and Anil Kapoor launched the 'CINTAA' Website.
His life journey inspired many Bengali writers to write his biography. There are total 5 books written on him in the Bengali language namely 'Amar Nayikara', 'Ananya Mithun', 'Mithuner Katha', 'Cinemay Naamte Hole' and 'Marbo Ekhane Lash Porbe Shoshane'.
He is the founder of sports team 'Royal Bengal Tigers' for ICL in 2007.
He used to watch football and cricket matches and his all-time favorite sportsperson are Sunil Gavaskar, Saurav Ganguly, and Kapil Dev.
His favorite celebrities are Suchitra Sen, Nargis and Amitabh Bachchan.