Ankit Panth is an Indian eSports player and YouTuber, who is known for his pro-gaming skills. He is considered one of India's most popular Counter-Strike gaming professionals.
Wiki/Biography
Ankit Panth (aka Ankit V3nom Panth) [1]Facebook – Ankit Panth was born on Wednesday, 26 July 1989 (age 33 years; as of 2022) in Meerut, Uttar Pradesh. After Ankit was done with his schooling, his parents insisted he graduates with an Aeronautical Engineering degree and pursues MBA later, but he wasn't interested. He convinced his parents and graduated with a different degree before becoming a professional gamer. [2]TechQuila
Physical Appearance
Height (approx.): 6′
Weight (approx.): 75 kg
Hair Colour: Black
Eye Colour: Black
Body Measurements (approx.): Chest: 41 inches, Waist: 28 inches, Biceps: 14 inches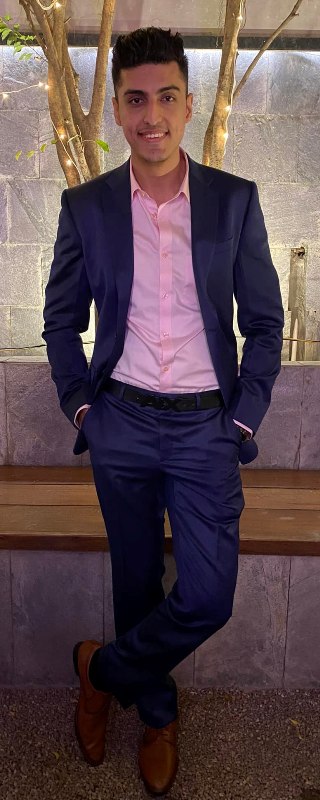 Family
Parents & Siblings
Ankit has a brother named Rohan Panth. In one of his Facebook posts, Ankit mentioned that his father had passed away many years ago.
Career
When Ankit was 15 years old, he went to a gaming cafe called Boomerang in Kandivali, Mumbai. He saw people passionately playing Counter-Strike 1.6, a video game, and got fascinated by them. After playing Counter-Strike for a while, he decided to make gaming his profession. Later, he started playing Counter-Strike GO professionally and founded several gaming teams. He formed his first gaming team and named it Warriors of Chaos (WOC) through which he started gaining money. In 2006, he formed a semi-professional team called Made in Mumbai (MiM). Ankit met Aakash 'RiX' More, a popular eGamer while playing in a cafe. Then, Ankit was offered an opportunity to play as a substitute for Aakash's team, which was in the top three in India at the time.
Esports Team Founder
In 2008, Ankit and Aakash "RiX" More started a player-owned Team, Brutality, a professional Indian esports team. They won their first major Counter-Strike 1.6 tournament, which was also Ankit's first tournament win. Ankit is the founder and director of operations of Brutality. The team has won several (semi) professional tournaments while being equally popular for competing in solo titles like Tekken, Street Fighter, Need for Speed, Forza Motorsports, and the TrackMania series. Brutality has represented their team at the national and international levels and won several tournaments including ESL Cup 2014 Season 4 (Online), Lenovo India Gaming Week 2015 in Mumbai (Lan), and Tranzeneca Lan Party Tournament 2016, Pune (Lan).
HyperX – Brand Ambassador
In 2022, the Gaming peripherals company HyperX signed Ankit Panth as their first Indian brand ambassador. [3]The Economic Times On this, HyperX said,
We have been watching and admiring his gaming talent for quite a while and are thrilled to have Ankit finally join our ranks. With Ankit Panth onboard as our Indian brand ambassador, we're confident that his amazing abilities and creative talents will echo with HyperX's mission and expand the brand's reach to more young gamers who share the same passions."
Red Bull Athlete
Ankit Panth represents Red Bull as India's first Red Bull athlete in gaming. [4]Gutshot Magazine So far, he is the only Indian gamer to be honoured as a Red Bull Athlete for esports.
Brand endorsements and sponsorships
After noticing Ankit and his team's skills in gaming, Dell, an American technology company, started sponsoring them. They enabled Team Brutality to take their eSports capability to the next level using Dell's powerful gaming systems to compete in further eSports events. [5]Team Brutality He is known as #IntelsUltimateV3nom in the gaming world. [6]Instagram – Ankit Panth According to Ankit, he got a break when he appeared in the eSports tournament titled 'U Cypher with MTV,' which aired on MTV. Although his team lost in the game Tekken, they made a comeback by winning Real Cricket 17, CSGO, and DOTA 2.
Later, he got signed as a brand ambassador by Alienware and Intel India. Apart from playing Counter-Strike professionally, Ankit also plays GTA5, The Witcher 3, and FIFA (Video game series). Ankit joined a new team in August 2021 and became a part of M42 Esports roster.
Awards & Achievements
2009: 2nd Place- World Cyber Games – Counter-Strike 1.6
2010: 2nd Place- World Cyber Games – Counter-Strike 1.6
2015: 2nd Place- World Cyber Games – Counter-Strike 1.6
2015: 1st Place- Logitech Free2Play – CS:GO
2015: 1st Place- Lenovo India Gaming Week – CS: GO
2015: 1st Place- Tranzeneca Gaming League Raipur – CS: GO
2018: Title of Captain Of The Year at the India Gaming Awards
Favourites
Weapons of choice: USP-S, AK-47, and M4A4
Chocolate: Ferrero Rocher
Series: Bard of Blood, Money Heist, Made in Heaven and Narcos
Facts/Trivia
Ankit has more than 70k followers on Instagram, 118k subscribers on YouTube, and 7.8k followers on Twitter.
Ankit is known for his fantastic DJing skills.
In an interview, Ankit said that he never smoked or consumed alcohol.
Ankit's parents had to break their fixed deposits to afford the gaming equipment for Ankit. His mother also had to sell her jewellery; however, after his huge success, Ankit brought them back. In an interview, Ankit said,


From crying for days to get my hands on a personal computer to now having 4 high end systems at my disposal currently. I did not know much at that time nor could I see the future. I only knew how to work and I kept doing that."
In the OTT Gamer's Den, Ankit revealed that when he was 15 years old, he asked for INR 20/- from his parents to go to a gaming cafe and ended up getting scolded. After that, he never asked for money and started saving money to go to the gaming cafe on weekends.
In childhood, he used to get laughed at for being skinny and for his dressing sense. So, when he used to go to the gaming cafe, he was amused to see how nobody cared about his physical appearance and clothes there.
In an interview, Ankit said that the gaming cafe's owner once told him that he would not charge anything from him as he wanted him to win tournaments.
In Ankit's Instagram post, Ankit shared his journey of becoming a successful gamer. In the post, he also talked about the hurdles he faced in this journey and said that when he didn't get success in gaming, he decided to switch to other fields including modelling. [9]

Instagram – Ankit Panth
From 2015 to 2018, after playing in a total of 17 Counter-Strike: Global Offensive Tournaments, Ankit earned $2,697.58 (INR 2,22,005.44). [10]

Esports Earnings
Ankit has been featured in many articles for various media houses including The Economic Times and The Times of India.
In 2022, he appeared in a commercial for Gillette Guard.