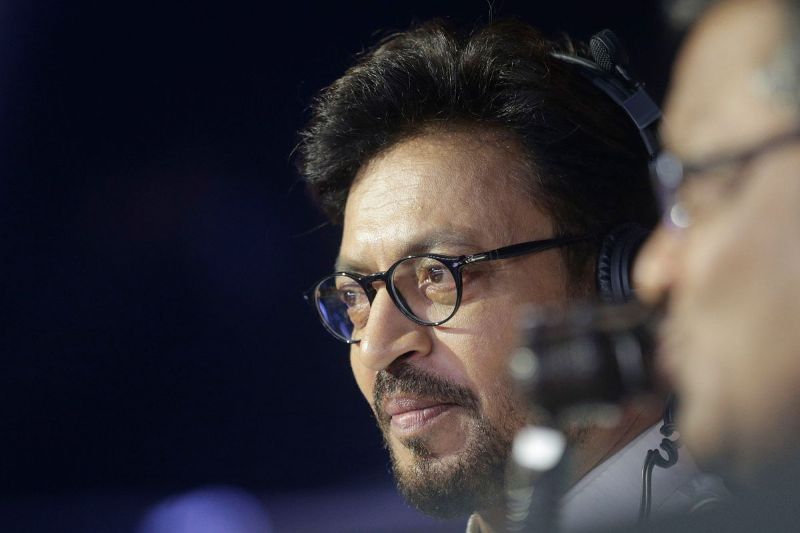 Irrfan Khan was an acclaimed Bollywood actor who is also known for his works in British films and Hollywood. With his natural and versatile acting, the National Award-winning actor had carved a niche for himself in the film industry, and the film fraternity remembers him for his method acting in various national and international projects.
Wiki/Biography
Irrfan Khan was born as Sahabzade Irfan Ali Khan [1]The Hindu on Saturday, 7 January 1967 (age 54 years; at the time of death) in Jaipur, Rajasthan. Since his childhood, Irrfan was a passionate cricketer and had played lots of cricket along with his best friend, Satish Sharma. Irrfan even played for the CK Nayudu Tournament.
While pursuing his MA, Irrfan earned a scholarship for the National School of Drama (NSD) in 1984, where he became good friends with Tigmanshu Dhulia.
He graduated with a three-year diploma in acting from the National School of Drama (NSD). After NSD, he went to Mumbai where he acted in many films and television serials.
Physical Appearance
Height (approx.): 6′
Hair Colour: Black
Eye Colour: Dark Brown
Family & Caste/Ethnicity
He belonged to a Pashto-speaking Nawab Muslim Pathan family of Jaipur. [2]IMDb
Parents & Siblings
His father, Sahabzada Yaseen Ali Khan was an entrepreneur who belonged to the Khajuriya village near the Tonk district of Rajasthan and had a business of tires. His mother, Begum Khan, belonged to the Tonk Hakim family who died on 25 April 2020 at the age of 95 in Jaipur; just four days before Irrfan's death.
Irrfan had two brothers, Salman Khan and Imran Khan, and one sister, Rukhsana Begum.
Relationships, Wife & Children
After dating Sutapa Sikdar, a dialogue writer, he got married to her on 23 February 1995.
His wife belongs to a Hindu Brahmin family. The couple has two sons, Ayaan Khan and Babil Khan.
Signature/Autograph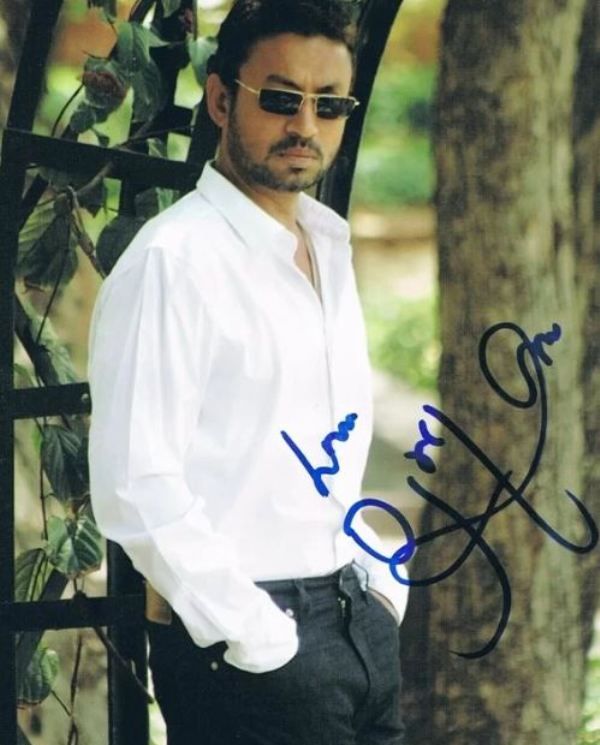 Career
Television
Irrfan Khan made his television debut with the 1985 serial "Shrikant," which aired on Doordarshan.
Thereafter, he appeared in various television projects, such as Bharat Ek Khoj (1988), Chanakya (1991), Banegi Apni Baat (1993), AnooGoonj (1993), Sara Jahan Hamara (1994), Chandrakanta (1994), Star Bestsellers (1995), and Sparsh (1998). Earlier, he had also appeared in a teleplay on Doordarshan "Laal Ghaas Par Neele Ghode" in which he played Lenin. In his television career, he gave many remarkable performances, such as a Serial Killer in Star Plus "Darr" (1995), Makhdoom Mohiuddin (a revolutionary Urdu poet and Marxist political activist) in Ali Sardar Jafri's Kahkashan, and Badrinath/Somnath (twin brothers) in Chandrakanta (1994).
In 2009, Irrfan appeared as himself in MTV Hero Honda Roadies 7.
In 2010, he appeared in an American HBO drama, "In Treatment" in which played the role of "Sunil."
His last television project was "Tokyo Trial" (2016), a Japanese four-part historical drama miniseries in which he played the role of "Radhabinod Pal."
Film
While Irrfan was enjoying a successful career on the small screen, Mira Nair offered him a cameo in Salaam Bombay (1988); making his entry into films; however, his role was edited in the final cut of the film.
After Salaam Bombay, there was no looking back, and he went on to give remarkable performances in various films. Even during the initial years of his career, Irrfan earned critical acclaim for his performance in the films, like Ek Doctor Ki Maut (1990) in which he played the role of a young journalist alongside Pankaj Kapoor, and Such a Long Journey (1998); an Indo-Canadian English language film in which he played as Gustad's dad.
Irrfan gained international recognition after London-based director Asif Kapadia offered him the lead role in "The Warrior" (2001).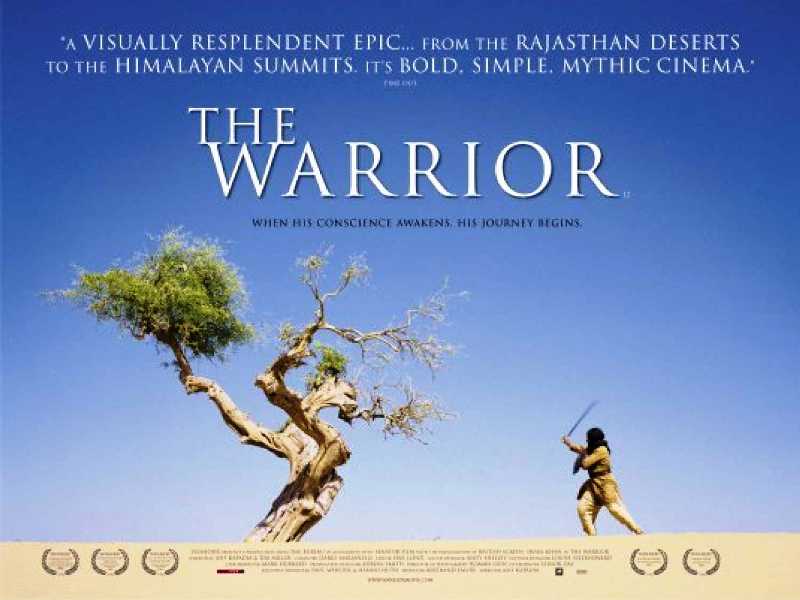 In the same year, Irrfan appeared in the romantic thriller suspense film "Kasoor" in which he played the role of Public Prosecutor Nitin Mehta. Irrfan Khan earned critical acclaim after playing the role of "Ranvijay Singh" in Tigmanshu Dhulia's directorial debut film "Haasil" (2003); the film established Irrfan as a bankable actor in Bollywood, and in the praise of Mr. Khan's performance, critics wrote –
As the ambitious, brash, fearless goon who is mind-blowing. He is outright scary and makes you sit up, wondering what he'll do next."
Later, he worked in many other projects of Tigmanshu Dhulia, including Paan Singh Tomar (2012) in which he played the titular role; a performance that earned him the National Film Award for Best Actor. The film was inspired by the life of Paan Singh Tomar from Morena, Madhya Pradesh.
His performance in Ashvin Kumar's short film, Road to Ladakh (2003-04) also earned rave reviews at international film festivals.
The 2005 Bollywood film "Rog" is considered the first Bollywood lead role of Irrfan.
In 2006, he appeared in the Telugu film "Sainikudu" as Pappu Yadav.
His other breakthrough performance came in Vishal Bhardwaj's Maqbool (2003).
Later, he worked in another highly acclaimed film of Vishal Bharadwaj "Haider" (2014) in which he played the role of 'Roohdaar.'
In 2006, Irrfan appeared as "Ashoke Ganguli" in the English language film "Namesake."
In 2007, he played the role of "Zeeshan Kazmi" in the American drama film "A Mighty Heart."
In 2008, Irrfan appeared as the police inspector in the Academy Award-winning film "Slumdog Millionaire." On his acting skills in the film, Danny Boyle said,
He has an instinctive way of finding the 'moral center' of any character, so that in Slumdog, we believe the policeman might actually conclude that Jamal is innocent. Boyle compares him to an athlete who can execute the same move perfectly over and over. It's beautiful to watch."
His performance as 'Billu/Vilas Pardesi' in Billu (2009) alongside Shah Rukh Khan set a new benchmark on friendship.
In 2012, he played Dr. Rajit Ratha in The Amazing Spider-Man.
In the same year, Mr. Khan played the adult version of Piscine "Pi" Molitor Patel in another Academy Award-winning film "Life of Pi."
His role as 'Saajan Fernandes' in The Lunchbox (2013), earned him international acclaim, and the film won the Grand Rail d'Or at Cannes Film Festival and also received a BAFTA nomination.
When Irrfan appeared as 'Rana Chaudhary' in Piku (2015) alongside Amitabh Bachchan and Deepika Padukone, his performance was loved both by the critics as well as the audience.
He played 'Raj Batra' in Hindi Medium (2017), which showcased the craze of middle-class families in India for English-medium schools.
His performance as 'Dev Kaushal' in Blackmail (2018) was also liked by the critics.
When he appeared as 'Champak Bansal' in Angrezi Medium (2020), it proved to be the last performance of his career.
Awards/Honours
National Film Award
2013: Best Actor for Paan Singh Tomar
Filmfare Awards
2004: Best Actor in a Negative Role for Haasil
2008: Best Supporting Actor for Life in a… Metro
2013: Best Actor (Critics) for Paan Singh Tomar
2018: Best Actor for Hindi Medium
Government of India Awards
2011: Honoured with Padma Shri by the Government of India
Other Awards
2004: Screen Awards for Best Performance in a Negative Role for Haasil
2012: CNN-IBN Indian of the Year
2013: Institute for Research and Documentation in Social Sciences awarded him as Best Male Character for Paan Singh Tomar
Note: Along with these, he was bestowed with many other awards, honours, and achievements in his career.
Controversy
In 2016, while shooting for his film Madaari in Jaipur, he criticized the "Qurbani" ritual by Muslims on Eid-al-Adha. He said,
Jitne rituals hain, jitney festivals hain, hum unka asal matlab bhool gaye hain. Hamne unko ek tamasha bana diya he. (We have forgotten the real meaning behind rituals and festivals and have turned them into a spectacle). Qurbani ek bahut ahem festival hai… it means to sacrifice. A goat was then a prime source of food, and there were many who went hungry. So you had to, in a way, sacrifice something dear to you and distribute it to people."
When various Islamic clerics criticized Irrfan for his comment, he replied,
Pls Bhaiyon, who r upset with my statement, either u r not ready to introspect or u r in a hurry to reach to a conclusion." [3]Hindustan Times
Death
On 29 April 2020, Irrfan Khan died of Colon Infection at Kokilaben Dhirubhai Ambani Hospital in Mumbai. He had been suffering from a neuroendocrine tumour since 2018. [4]Hindustan Times Many people across the country expressed their condolences over his sudden demise, including Prime Minister Narendra Modi and many Bollywood celebs.
Favourites
Actor: Philip Seymour Hoffman, Robert De Niro, Al Pacino, Marlon Brando
Sport: Grand-Hotel du Cap-Ferrat in France
Restaurant: Grand-Hotel du Cap-Ferrat in France
Facts/Trivia
While it came to drinking alcohol, he wasn't a gentleman drinker who would drink two pegs daily; rather he would prefer to drink the whole night. While talking about his drinking habit, he said,


Drinking's not a gentleman's game for me – you know two pegs every evening. If I start drinking, I drink till I drop dead. So generally, I don't drink, because the next day I don't like my body, I hate myself. When I was younger, I could keep drinking all night and it wouldn't hit me that hard." [6]GQ

Although he belonged to a Nawab family of Jaipur, he never carried the typical Nawabi arrogance; rather he always maintained a down-to-earth persona throughout his life.
In 2012, he became "Irrfan" from "Irfan" by adding an extra "r" to the spelling of his name.
He used to live in an apartment on the 5th floor of Oshiwara, Mumbai.
When he arrived in Mumbai for Salaam Bombay, he shared a flat with Raghubir Yadav.
In his leisure, Irrfan loved reading and laying Cricket.
Irrfan was an advocate of the vegetarian diet, and during a chat show, he admitted that even after coming from a Pathan family, he had some distinctly "un-Pathan" traits. He said,


My family would tell me, Brahmin paida hua Pathano ke ghar mein." [7]Deccan Chronicle
Irrfan was so compassionate towards animals that whenever he accompanied his father on his hunting adventure, he used to imagine that what would happen to the family of that animal, which was going to be hunted. In an interview, he shared this experience and said,


Dad always used to take us along when he went hunting. For us, it was adventurous; but when I went with my sister or my little brother, it was a bit traumatic because even though we enjoyed the mystery of the jungle and being in a new environment, when a wild animal was ultimately killed, we used to imagine what would happen to the animal's family or its mother. We used to create an emotional connect with the animal. I learnt how to use the rifle, but I never hunted with it. I also strangely, did not eat non-vegetarian food; maybe I didn't enjoy the taste." [8]Deccan Chronicle
Once he shared a ten-rupee Indian currency note that had the serial number resembling his date of birth.
In an interview, he revealed that when the film Jurassic Park was released in 1993, he didn't have enough money to buy tickets to watch the film; however, in 2015, he became a part of the film's series, Jurassic World.

In 2015, he gave voice to the character of "Simon Masrani" in the video game "Lego Jurassic World." In the same year, he gave voice to the same character in another video game "Lego Dimensions."
In September 2015, Rajasthan Government appointed him the brand ambassador for a campaign "Resurgent Rajasthan."
He gave the voice-over to the character "Baloo" in The Jungle Book (2016).
On 16 March 2018, while shooting for his film Blackmail, he took to his Twitter handle to announce that he was suffering from a neuroendocrine tumour.
Irrfan was known for his expressive eyes, and once a critic, in the praise of his eyes, wrote –


Irfaan's eyes speak louder than his words.