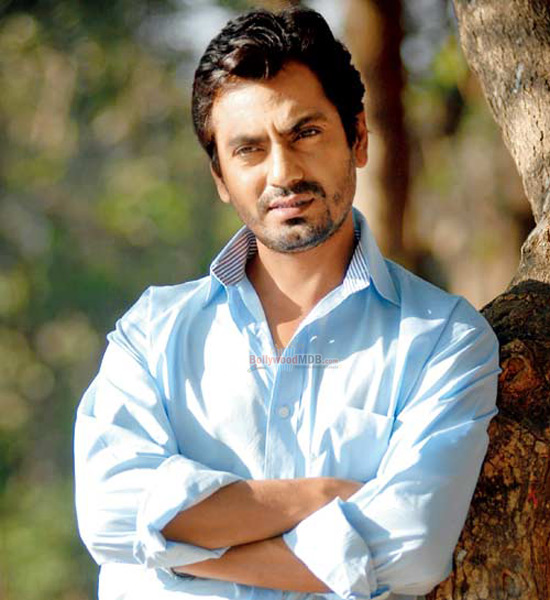 Nawazuddin Siddiqui is an Indian actor. His nickname is Nowaz. He shot to fame with his portrayal of the various roles in some popular Bollywood films like "Black Friday," "New York," "Peepli Live," and more.
Biography/Wiki
Nawazuddin was born on 19 May 1974 (age 49 years; as of 2023) in Budhana, Muzaffarnagar, Uttar Pradesh, India. He studied at B. S. S. Inter College Budhana, Muzaffarnagar, Uttar Pradesh. While he was growing up, there was hardly any provision of electricity, and that's why he studied under the lamp throughout his schooling. Later, he moved to Haridwar and enrolled in Gurukul Kangri University, Haridwar, Uttarakhand for pursuing a Bachelor of Science in Chemistry. In his college days, he used to be an active participant in declamations, painting, and drama competitions.
In his days of struggle, he used to work at a chemist shop in Vadodara. He relocated to Delhi and joined a theatre group to pursue his acting goals. Because of insufficient money in theatres, he had to work as a watchman for around 5 years.
He went to the National School of Drama (NSD). After learning acting, he migrated to Mumbai in 2004 to pursue his acting career. During his stay in Mumbai, Nawaz had to face the worst time; as he was staying in the flat of his former NSD senior for whom he had to cook meals.
Physical Appearance
Height (approx.): 5' 6"
Eye Colour: Dark Brown
Hair Colour: Black
Family
Nawazuddin was born into a Zamindar Muslim Family called Numberdars. He hails from the Sunni sect.
Parents & Siblings
His father, Late Nawabuddin Siddiqui, was a farmer and also used to operate an Aara, a wood-cutting machine. His mother's name is Mehroonisa. Nawazuddin is the eldest of 9 siblings. He has 6 brothers and 2 sisters.
Wife & Children
He got married to Anjali aka Anjana Pandey, who was from his village, on 17 March 2010. Anjali is also known by the name Aaliya Siddiqui.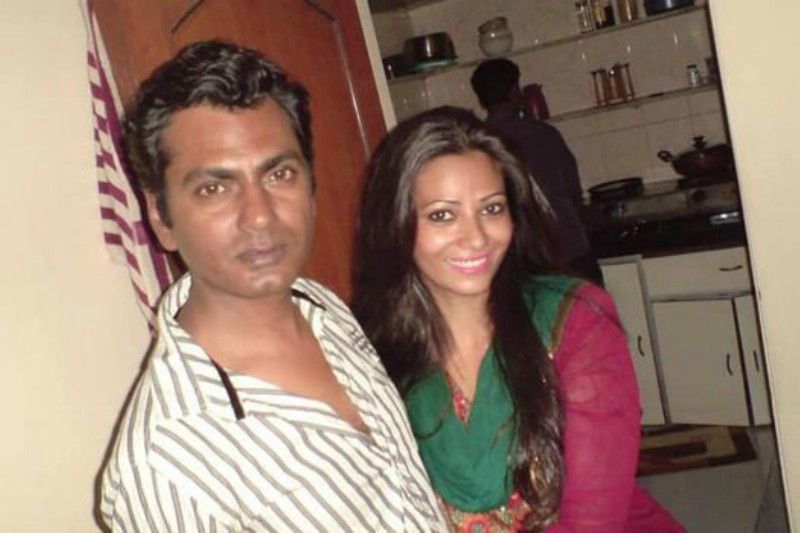 Anjali and Nawazuddin have been blessed with a daughter, Shora, and a son, Yaani.
In an interview, Nawazuddin claimed that before their marriage, Aaliya portrayed herself as an unmarried woman to him, whereas she was married to someone else. [1]The Indian  Express In March 2023, Nawazuddin and Aaliya got divorced. [2]Hindustan Times
Relationships/Affairs
Reportedly, Nawazuddin's first girlfriend was Sunita Rajwar, an Indian film and theatre actress, who was his classmate at the NSD.
He dated actress Niharika Singh for a while.
Career
Nawazuddin received his first break in Aamir Khan starrer Bollywood film "Sarfarosh" (1999). He had a very small role in it.
He played the role of a thief in the 2003 comedy-drama "Munna Bhai M.B.B.S." The main cast of this movie was Sunil Dutt and Sanjay Dutt.
He did not get any work from 2002 to 2005 and had to share a flat with 4 other people in Mumbai. In 2007, he featured in Anurag Kashyap's "Black Friday," and important roles started pouring in. He played his first leading role in Prashant Bhargava's "Patang" (2007-08). He portrayed the role of a wedding singer – Chakku. According to him, his role in the film was the turning point of his acting career.
He made a cameo role in the song called Emotional Atyachar. It is from the 2009 movie – "Dev D."
He fetched recognition as an actor after working in "Peepli Live," produced by Aamir Khan in 2010. He was very well known among people after playing the role of an Intelligence Officer in the film – "Kahaani" in 2012.
Nawazuddin did a tremendous job in the movie "Miss Lovely," directed by Ashim Ahluwalia, in which he played the role of Sonu Duggal. This movie was premiered at the 2012 Cannes Film Festival. He played the role of Faizal Khan in Anurag Kashyap's – "Gangs of Wasseypur" which verified that he is one of the most promising actors in the Indian Film Industry.
He next appeared in the movie "Haraamkhor."
Controversies
In October 2017, his previous girlfriends Sunita Rajwar and actress Niharika Singh, who co-starred with him in "Miss Lovely," blamed him for falsifying facts in his autobiography – An Ordinary Life: A Memoir.
A few days after the release of his biography, Nawaz proclaimed to withdraw it after getting heavy criticism.
A complaint was filed against Nawazuddin with the National Commission for Women (NCW). Niharika Singh's advocate Gautam Gulati lodged a complaint against Nawazuddin for "outraging the modesty of the actress." Sunita Rajwar also made an appeal for maligning her in his biography. In July 2018, there was an F.I.R. lodged against Nawazuddin and the producers of the Netflix web series, Sacred Games, by Rajeev Sinha, a Congress politician from West Bengal. He blamed them for discrediting the former Indian Prime Minister Rajiv Gandhi, and also, for bringing down the level of Bollywood.
In December 2017, another actress Sunita Rajwar, who is reported to be his first girlfriend, also sued him for Rs. 2 crores. She accused him of attempting to damage her image. She said that in his memoir, Nawaz had mentioned that she dumped him because he was poor. However, Nawaz refuted all her claims and replied that the Sunita he had mentioned in his book was not Sunita Rajwar but someone else. [3]

The Times of India
In May 2020, his wife Aaliya sent him a divorce notice. In an interview with the Indian Express, Aaliyah told that their marriage had been troubling for the past decade, and lockdown came as an opportunity for her to end the marriage. When asked the reason behind her notice, Aaliya didn't reveal much and said,


I won't be able to speak on the issues right away, but yes, we have been having problems from the last ten years. Now, during the lockdown, I got thinking and thought I had to end this marriage. I had sent him the notice much before he left for Muzaffarpur, and he has not yet replied to my notice, so I have to take a legal route now." [4]NDTV
Rizwan Siddiquee, the advocate of Nawazuddin's wife, Aaliya Siddiqui, levelled a series of allegations against the actor and his family members in January 2023 and said that the family didn't provide 'food, bed, bathroom to take bath' to his client. The advocate highlighted the issue through a statement in which he said,


Mr Nawazuddin Siddiqui and his family members did everything possible to remove my client Mrs Aaliya Siddiqui from the house. They filed an untenable criminal complaint of trespass against her. Thereafter, through the police they threatened to arrest her and were calling her each day to the police station, after sunset."

The advocate added,

Whilst, I do not want to directly attribute the actions and the failures of the police department to them, yet the fact remains that no police officer ever came to protect my clients rights, even when her modesty was insulted before the police officers. Not only her relationship with Mr Nawazuddin Siddiqui was questioned before the police officer, but even the legitimacy of the minor son was questioned. Yet the police officer did not act on the written complaint given by my client under Section 509 of IPC."

The advocate concluded,

Mr Nawazuddin Siddiqui and his family members have in the last seven days ensured that no food, no bed, and no bathroom to take bath is given to my client. They have even posted innumerable male bodyguards all around my client and further installed CCTV cameras in the hall, where my client is currently staying with her minor children. To add to all of this, they even ensured that I do not obtain any signatures of my client to file appropriate court cases against Mr. Nawazuddin Siddiqui and his family members. Despite being stopped and threatened at multiple levels and no police officer coming to the aid of my client, me and my team managed to obtain signatures of my client for the court cases. Accordingly, multiple cases are being filed in the courts now."
A defamation suit was filed by Nawazuddin on 20 March 2023 against his estranged wife and brother Shamasuddin for Rs 100 crore, alleging cheating; however, the following day, he sent Rizwan Siddiquee, his wife's lawyer, a "settlement draft" seeking settlement with his estranged wife. In an interview, Rizwan Siddiquee talked about this and said,


Mr. Nawazuddin Siddiqui, through his advocates, has sent me a draft of the terms of settlement. The same was sent last evening. I am now in the process of discussing the same with my client. I assure that from my side, I am trying to fully ensure that all disputes between the parties end once and for all; and that both parties as parents concentrate on the well-being of their minor children and work towards securing their future. As far as the defamation suit filed by Mr. Nawazuddin Siddiqui in the High Court is concerned, I can only say that we have not been served any copy of the same as yet, but in any event the suit was filed prior to the settlement proposed by Mr. Nawazuddin Siddiqui and therefore withdrawal of the same will automatically become an integral part of the settlement." [5]India Today
In April 2023, a Kolkata-based lawyer registered a case against Nawazuddin Siddiqui for hurting the sentiments of the Bengali community. In the complaint, the lawyer objected to a line in the Bengali version of the Sprite ad that was originally shot in Hindi. Sprite India launched a new promotional campaign for the soft drink brand according to which consumers were allowed to scan a QR code and listen to jokes. One of the Bengali jokes at which Nawazuddin was seen laughing in the ad was 'shoja anguley ghee na uthley, Bangali khali petey ghumiye porey,' which in English means that if Bengalis don't get anything easily, they sleep hungry, and this didn't go well with the Bengali community. Following the complaint, Sprite India announced that the company had pulled down the Bengali version of the ad featuring Nawazuddin. Sprite India also issued a note that read,


Sprite India regrets the recent ad campaign for the cold drink and that the company respects Bengali language." [6]Hindustan Times
Awards
Special Jury Award for Talaash: The Answer Lies Within, Kahaani, Gangs of Wasseypur, and Dekh Indian Circus (2012)
Filmfare Award for Best Supporting Actor – Lunchbox (2013)
Car Collection
Nawazuddin owns Ford Ikon and Ford Endeavor (SUV).
Assets/Properties
He owns A one-bedroom flat in Zohra Nagar, Andheri West, Mumbai. In January 2022, he shared the glimpse of his new bungalow in Mumbai that he built on the same design as that of his house in his native village in Budhana, Uttar Pradesh. Reportedly, the actor turned into an interior designer to get the desired look of his house. He has named the house after his late father, Nawab. [7]The Tribune
Signature
Favourites
Film: Vittorio De Sica's The Bicycle Thief (1948)
Destination: Jaisalmer, Rajasthan
Facts
Nawazuddin is a chain smoker.
His hobbies are flying kites, watching films, and farming.
He drinks alcohol occasionally.
In 2015, his father died due to a brain hemorrhage. He was paralyzed for a few years before passing away.
He is a very shy person and stays calm and away from stardom.
In April 2017, he shared a video on his Instagram account. In this video, he explained that he is not just a Muslim, but a bit of all religion.
Nawaz revealed in an interview that if he were not an actor, he would be a farmer. He owns ancestral farm fields back at home in Budhana, Uttar Pradesh.
In an interview, Nawazuddin recalled his struggling days in the film industry when he had to face many rejections and said that it was Kamal Haasan's film Hey Ram that hurt him the most as his role was axed from the film following which he wept bitterly. He further said that he was consoled by Kamal's daughter Shruti Haasan. [8]

Hindustan Times
While talking about his initial days in the industry, Nawazuddin, in an interview, recalled how he would often get dragged by the collar while he was trying to eat with lead actors at various film sets. According to him, never received his dues for Ram Gopal Varma's Jungle starring Fardeen Khan and Suniel Shetty, and to compensate for the same, he ate beyond his capacity for 2-3 months at the production house. [9]

Koimoi