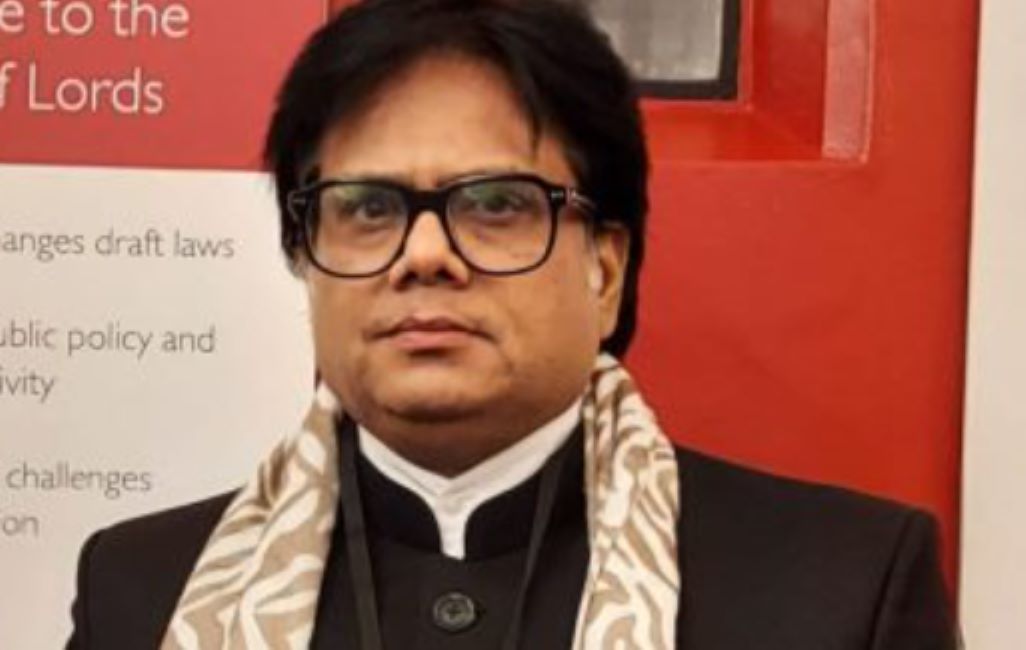 Ashok Shrivastav is an Indian journalist. He is the senior consulting editor and anchor of DD News (Doordarshan).
Wiki/Biography
Ashok Shrivastav did his schooling in New Delhi at the R A Geeta Co-Ed Sr Sec School in Shankar Vihar. He was enrolled in the Kirori Mal College, University of Delhi. During his days in college, Ashok worked as a freelancer in photography and writing. He held jobs as a reporter for newspapers like Navara Times, Jansatta, and The Sunday Mail. According to Ashok, writing the articles did not pay him very well, but he earned good money as a photographer. After Ashok Shrivastav did his MA, he got a job in a weekly newspaper.
Physical Appearance
Height (approx.): 5′ 5″
Hair Colour: Black
Eye Colour: Black

Family
Ashok Shrivastav's family roots lie in Varanasi.
Parents & Siblings
Ashok Shrivastav's father used to work in the Hindi film industry. His father moved to Bombay for work after which he settled in Delhi. He had four sisters. During the 1975 Emergency declared by Prime Minister Indira Gandhi, one of Ashok's sisters passed away.
Career
Doordarshan
Ashok Shrivastav started his job in DD News as an anchor for the segment Ankhon Dekhi, where he worked for three years. He was then selected as the executive editor of Surya TV which was yet to be launched. He took up the job but lost it when the channel failed to launch. Ashok then attempted to open his own production house but was forced to apply for an anchoring job in Doordarshan when it failed. He went to Doordarshan with the hopes of getting a part-time job, which would give him the time and money to focus on establishing his production house. Ashok Shrivastav was offered a full-time job and since then, he has been the anchor of DD News. He was later made the senior news anchor cum correspondent. In 2020, he was made the senior consulting editor. Ashok Shrivastav is the anchor of the DD News segment, Do Took.
Author
Ashok Shrivastav is the author of the book "Narendra Modi CENSORED" (2019). In 2014, Ashok Shrivastav had a conversation with the then Gujarat Chief Minister Narendra Modi; however, DD News did not air the interview due to the political situation at the time.
Ashok went on to leak a video of the interview; however, by the time it was aired on media platforms, it had been censored. The book talks about Ashok Shrivastav's conversation with Narendra Modi. Ashok also presents his knowledge of politicians and officials, including those working in Doordarshan.
Controversies
Ashok Shrivastav's Case Against Arun Rajbhar
Ashok Shrivastav from Doordarshan sent a letter to the Ghaziabad SSP (Senior Superintendent of Police) saying that Arun Rajbhar, son of a leader from the Suheldev Bharatiya Samaj Party (SBSP), OP Rajbhar, threatened him. This happened because he asked why another reporter was hurt during a press conference by leaders Akhilesh Yadav and Jayant Chaudhary in Ghaziabad last week. Shrivastav said that a journalist named Khalid Chaudhary was hurt by Yadav's bodyguards when he tried to talk to him at the conference event. After Shrivastav posted about this on Twitter, Arun Rajbhar used bad language against him and said journalists like him should be hurt too. Shrivastav was of the opinion that the threat was serious because Rajbhar has connections with criminals like Mukhtar Ansari. Shrivastav also mentioned that he was kidnapped before the 2012 UP election and worries about his safety. However, the police say they haven't received his complaint yet and are looking into the matter. [1]Newslaundry
Richa Chadha against Ashok Shrivastav
Richa Chadha was a part of the "Find A Bed" initiative which is an organisation that has a website that makes a list of hospital beds that are available at the moment, for those who had COVID-19. The initiative was begun by "India's International Movement to Unite Nations". The initiative got the support of Bollywood actors such as Karan Johar, Boman Irani etc. Brand ambassadors included Richa Chadha, Sunny Leone, and Swara Bhaskar. Ashok Srivastav made a comment on Twitter (now X) on how better brand ambassadors must be chosen, or at least better pictures. Richa Chadha tweeted back, calling Ashok Shrivastav misogynistic, an evil person, and a pervert. Actress Taapsee Pannu replied to Richa Chadha stating that Ashok Srivastav had made inappropriate comments against her as well, that such people were misusing their power, and thus, must be ignored. Richa went on to say that Shrivastav's comments were just him putting his "weakness on display". [2]The Tribune Ashok Shrivastav has since been deleted.
Awards, Honours, Achievements
Ashok Shrivastav received the Journalism Award from Atal Bihari Vajpayee, for Hazratbal Crisis Reporting from Srinagar in 1994.
Ashok Shrivastav was honoured by Purush Aayog during a celebration of International Men's Day at the Constitution Club, Delhi on 19 November 2021.
Ashok Shrivastav received the India Pride Swadeshi Award at the Upper House of the British Parliament, the House of Lords in 2023.
Facts/Trivia
Ashok Shrivastav is a part of the Indian National Developmental Inclusive Alliance (I.N.D.I.A.) bloc's TV Anchor Boycott List. He is on the list with anchors such as Arnab Goswami, Anand Narasimhan, and Prachi Parashar.