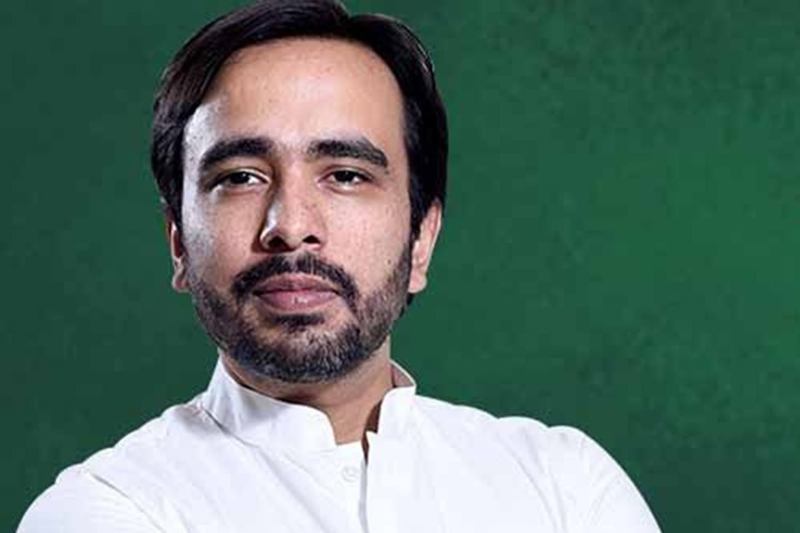 Jayant Chaudhary is an Indian politician who is the national president of Rashtriya Lok Dal (RLD). He contested the general assembly elections in 2009 from the Mathura constituency in Uttar Pradesh and won the seat. Jayant Chaudhary participated first time in the Uttar Pradesh assembly elections as the RLD chief, in an alliance with the former chief minister of Uttar Pradesh Akhilesh Yadav, in 2022, after the death of his father Ajit Singh Chaudhary in 2021.
Wiki/Biography
Jayant Chaudhary was born on Wednesday, 27 December 1978 (age 43 years; as of 2021) in Dallas, Texas (USA). His zodiac sign is Capricorn. Soon after finishing his school studies, Jayant Chaudhary attained an undergraduate degree from Shri Venkateswara College, Delhi University. [1]Jayant Chaudhary In 2002, he completed an M.Sc. degree in Accounts and Finance at London School of Economics and Political Science, U.K. [2]Jayant Chaudhary Lok Sabha Profile
Physical Appearance
Height (approx.): 5′ 8″
Hair Colour: Black
Eye Colour: Black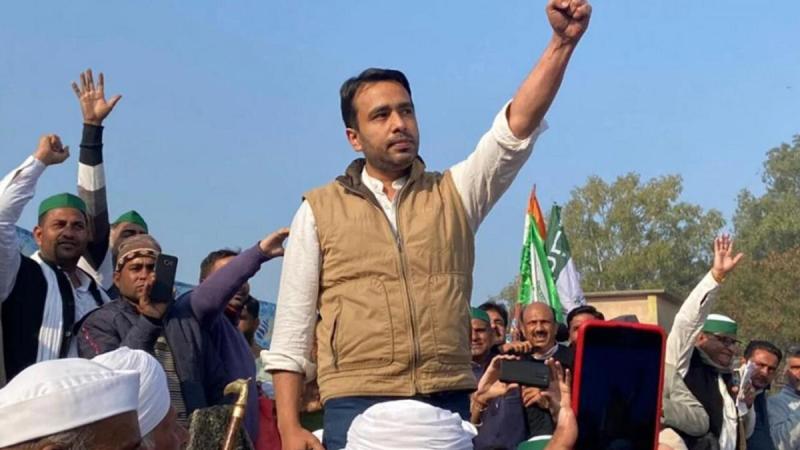 Family
Parents & Siblings
His grandfather, Chaudhary Charan Singh, was the fifth prime minister of India.
His grandmother's name is Gayatri Devi. His father's name is Chaudhary Ajit Singh who was the former union minister and RLD chief. His mother's name is Radhika Singh.
Jayant Chaudhary has two sisters named Nidhi Gupta and Deepa Singh.
Wife & Children
Jayant Chaudhary got married to Charu Singh on 14 Aug 2003. The couple has two daughters named Shayra and Ilaysha.
Address
12, Tughlak Road, New Delhi-110 011
Signature
Career
In 2010, Jayant Chaudhary started participating in political issues, protests, and campaigns and raised his voice for the implementation of the Land Acquisition law in parliament during the protests of the farmers at Jantar Mantar in New Delhi in the same year. On 5 August 2011, Jayant Chaudhary introduced the Private Member's Bill on Land Acquisition in the Lok Sabha. This bill prohibited the allocation of private profit to the government and allowed an urgency clause (the government would give thirty days prior notice before acquiring the land). He also urged for more transparency in the PPPs (Public-Private Partnerships) through the amendments in the Right to Information Act. The illegal and unfair grabbing of land in various areas of Uttar Pradesh including Noida, Greater Noida, Mathura, Hathras, Agra and Aligarh districts led to protests and campaigns against the state government, and Jayant Chaudhary actively participated in these protests in 2011. Jayant Chaudhary is an active vocal against the 1894 land acquisition law that has the provision to acquire large scale fertile land of the farmers of UP. In 2011, Jayant Chaudhary supported the protestors at Bhatta Parsaul, Bajna and Tappal who stood against the illegal usages of the provisions of the Acquisition Act. The climatic issues that led to the depletion of India's agriculture and environment are often raised by Jayant Chaudhary in Parliament. According to Jyaany Chaudhary, his primary focus is to support renewable energy in India which is possible only through the global understanding of climatic changes. Jayant Chaudhary was an active participant in a conference organised by the climate parliament organization in May 2011 at the European Parliament in Brussels. Soon after attending the global conference, in a letter to the government authorities of India, Jayant Chaudhary stated his vision for 2020 and stated the measures to develop a 15% share of solar, wind, biomass and other renewable energy technologies in the total electricity supply. In 2009, Jayant Chaudhary was elected as a member of Parliament from the Mathura constituency in Uttar Pradesh and was given the portfolio of a member of several Parliamentary Committees; the Standing Committees on Commerce, Agriculture and Finance, the Consultative Committee on Finance, the Committee on Ethics, and the Committee on Government Assurances. Jayant Chaudhary is associated with the General Board of the Indian Council of Agricultural Research (ICAR) as its member. He shares the chairmanship of the ICCI Indo-British Forum of Parliamentarians, the Indo-Venezuela Parliamentary Friendship Group, and the Climate Parliament and Globe India organizations that ensures securing energy and education on climate change issues in developing nations. In 2014, Jayant Chaudhary lost the general assembly elections from the Mathura constituency of Uttar Pradesh from the Bhartiya Janata Party candidate Hema Malini. Jayant Chaudhary's father, Chaudhary Ajit Singh, died on 25 May 2021 due to the COVID-19, and soon, Jayant was appointed as the president of Rashtriya Lok Dal (RLD) in Uttar Pradesh.
Assets/Properties
Movable Assets
Deposits in Banks: Rs. 63,88,164
Bonds, Debentures and Shares: Rs. 3,81,81,979
NSS, Postal Savings: Rs. 5,84,289
Personal loans/advance: Rs. 8,11,76,516
Immovable Assets
Agricultural Land: Rs. 6,33,24,253
Commercial Buildings: Rs. 2,47,50,000
Liabilities
Loans due to Individual: Rs.2,88,87,697
Net Worth
As of 2019, Jayant Chaudhary has Rs. 24,28,79,743 crores net worth. [6]My Neta
Facts/Trivia
In his leisure time, Jayant Chaudhary adores artwork and listening to music. Jayant likes travelling to the countries like Australia, France, China, Germany, U.K. and U.S.A.
Jayant Chaudhary considered the Lakhimpur Kheri incident a 'terror attack' in 2021 in which nine people lost their lives. The arrest of Union MoS (home) Ajay Mishra and his son under section the Unlawful Activities (Prevention) Act (UAPA) was demanded by Jayant Chaudhary soon after the incident. [7]

The Times of India
Jayant Chaudhary is often spotted playing chess and cricket by renowned Indian media houses. He is associated with the Delhi State Rifle Association, DDCA, and Delhi Flying Club.
Jayant Chaudhary was seen distributing food to the farmers who were protesting in New Delhi in 2021.
Jayant Chaudhary often posts his pictures and videos on his social media. More than 70k people follow Jayant Chaudhary on his Instagram account and 500k people follow him on his Facebook page.
According to Jayant Chaudhary, he would never be a part of the Bhartiya Janata Party. In a conversation with a media house, on 28 January 2022, he stated that his party would disappear if he would join BJP. [8]

India Today He said,


Amit Shah also wants to isolate the jats in UP as he has done in Haryana. But I won't let it happen. I will give it in writing. Not just after the UP polls, I shall never join the BJP. My party will be finished if I ever tie up with BJP."
Amit Shah, the Union Minister of India, tried hard to convince Jayant Chaudhary to join hands with the Bhartiya Janata Party and Jayant Chaudhary denied his proposal before the UP assembly elections in 2022. Yogi Adityanath stated in an interview with a media reporter that Jayant was a good person but allied with the wrong party headed by Akhilesh Yadav. [9]

News18 Yogi Adityanath said,


Home Minister Amit Shah gave useful advice to Jayant Chaudhary, but he misconstrued the advice… Jayant might be a good person but he is in the wrong alliance. We have huge respect for Chowdhury Charan Singh ji and the legacy he left,"
Jayant Chaudhary tweeted on 7 February 2022 that the weather conditions were not good for the  Bharatiya Janata Party for the 2022 Uttar Pradesh elections. He tweeted soon after the physical rally of Narendra Modi was called off due to bad weather in the state. [10]

The Times of India He wrote,


The sun is shining in Bijnor but the weather is bad for the BJP!"

Jayant Chaudhary campaigned along with Akhilesh Yadav for the 2022 assembly elections in Uttar Pradesh.

Jayant Chaudhary often plants saplings in his home garden and posts pictures on social media to create environmental awareness among his followers.