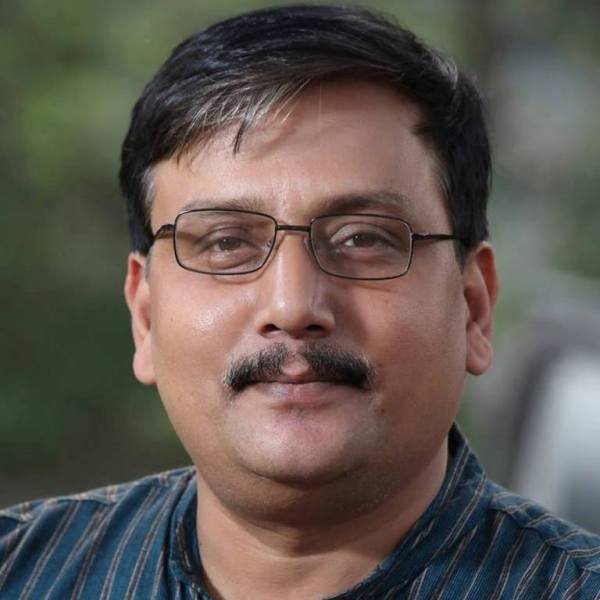 Manoj Kumar Jha is an Indian politician and a professor. He is a member of the Rajya Sabha in the Indian Parliament and the Rashtriya Janata Dal.
Wiki/Biography
Manoj Kumar Jha was born on Saturday, 5 August 1967 (age 56 years; as of 2023) in Saharsa, Bihar. His zodiac sign is Leo. In 1982, he completed his matriculation at B.S.E, Boardpatna. He completed his intermediate studies at B.I.E.C. Patna in 1984. In 1989, he completed his graduation from Patna University. In 1991, he completed a master's degree in social work at the University of Delhi, Delhi. In 2001, he pursued a PhD degree in social work at the same university. [1]CEO – Bihar
Physical Appearance
Height (approx.): 5′ 6″
Weight (approx.): 65 kg
Hair Colour: Salt and Pepper
Eye Colour: Dark Brown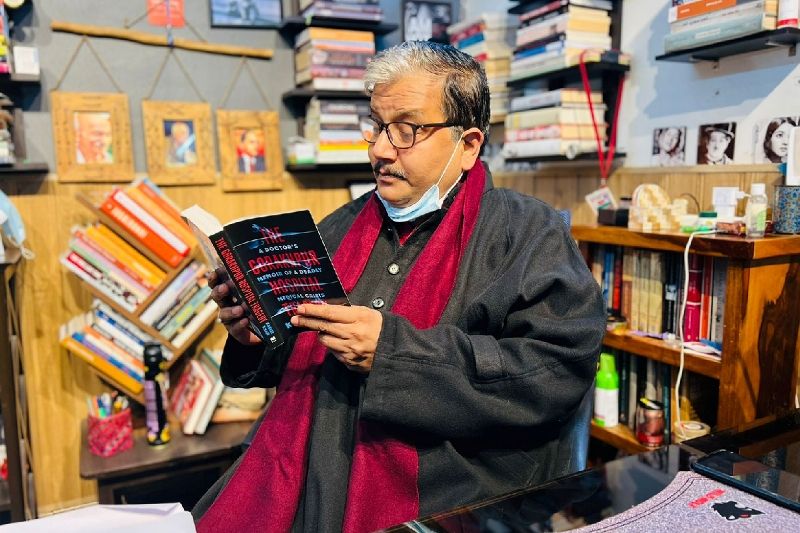 Family
Parents & Siblings
Manoj Kumar Jha's father's name is Jawahar Jha, and his mother's name is Madhuri Jha.
Wife & Children
Manoj Kumar Jha got married to Namrata Jha on 26 February 1996. She is a homemaker. The couple has two daughters named Maitreyi Jha and Moulishree Jha.
Religion
Manoj Kumar Jha follows Hinduism.
Caste
He is a Brahmin.
Address
Chanakyapuri, Gangzala, Ward No. 19, Saharsa, Bihar (852201) [2]National Portal of India
Signature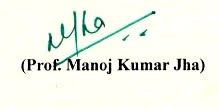 Career
Professor
Manoj Kumar Jha served as a lecturer at the Department of Social Work, Jamia Millia Islamia from 1994 to 2002. In 2002, he started working as Associate Professor at the Department of Social Work, University of Delhi, and in 2014, he became the Head of The Department of Social Work and a member of the Doctoral Research Committee at the University of Delhi, where he served till 2017. In 2017, he became a member of the Committee of NE Students at the same university. He holds a position as a visiting faculty member at the School of Planning and Architecture, Delhi. He is prominent in the field of political governance and economic relations. [3]Delhi University
Author
Books
Opposition to Silence (2009)
Understanding Political Discourse (2008)
Prospects for Peace Amidst Chaotic Conflict (2006)
Transit Talks: Living Through Difficult Times (2013)
Newspaper Articles
We have failed to protect the 'Idea of India' (31 April 2017)
Dear Opposition, We Have Failed India (3 April 2017)
We Need More Youthful Dreamers Like You: A Letter to Jawaharlal Nehru (14 November 2017)
Temples of Learning Have Become Breeding Grounds for Bigotry: A Letter to Nehru (14 November 2018)
Dismantling the Public University (19 September 2018)
Is a Grand Opposition against the BJP Possible? (15 November 2018)
GA coming together due to shared perspectives, not intimidation' (3 May 2019)
PM Narendra Modi Not Gaining Traction, Desperation Shows On His Face: RJD's Manoj Jha (2 May 2019)
Dear Friends in the Opposition (1 February 2019).
Is there a Case for Reservation for the Forward Classes? (1 February 2019)
History shows lack of debate is a symptom of majoritarianism (18 September 2019)
Research Papers
Social Work in India: Do We Love Being at Crossroads? (July 2015)
Revisiting Client-Worker Relationship, Biestek Through Gramscian Gaza, Journal of Progressive Human Services (August 2013)
Social Work and Minorities in India: Case for Renewed Engagement (April 2012)
Community Organisation in Split Societies (2009)
Communal Violence and Intercommunity Rlatons (March 2010)
Reviewed of-Unheard Voices by Harsh Mander for Perspectives in Social Work (April 2002)
Politician
In 2012, he joined Rashtriya Janata Dal as the national spokesperson. On 3 April 2018, he was elected unopposed from Bihar as the Member of Parliament, Rajya Sabha. [5]Samarth eGov From June 2018 to October 2019, he served as a member of the Committee on Rules. In September 2018, he became a member of the Committee on Coal and Steel. From December 2018 to November 2019, he served as a member of the Committee on Provision of Computers to Members of Rajya Sabha (PCMRS). In September 2019, he worked as a member of the Committee on Railways. In October 2019, he became a member of the Consultative Committee for the Ministry of Social Justice and Empowerment. From July 2020 to April 2021, he served as a member of the Business Advisory Committee. In September 2022, he became a member of the Committee on Labour, Textiles, and Skill Development.
Political Debates
He has participated in several debates on various topics in Indian Parliament.
Controversy
Chetan Anand lashed out at Manoj Kumar Jha's hypocrisy
Bihar's former legislator Anand Mohan's son and a Member of the Legislative Assembly of Rashtriya Janata Dal (RJD), Chetan Anand, outraged towards his party's Member of Parliament, Manoj Kumar Jha over the poem 'Thakur ka Kuan' by Om Prakash Valmiki which he recited during the women's reservation bill debate in the Upper House on 27 September 2023. During an interview, Chetan Anand strongly opposed any attacks on the caste of Thakurs and said,
Manoj Jha talks about killing Thakurs. If he is truly a socialist, why doesn't he eliminate the Brahmins within his own community? My name is Chetan Anand. Manoj Jha should remove 'Jha' from his name. Thakur society includes people from all walks of life, and targeting one caste in the name of social justice is hypocrisy. Such statements will not be tolerated."
Awards
In 2019, Manoj Kumar Jha was awarded the Shrawan Kumar Award by the 29th Governor of Bihar, Phagu Chauhan, at Mahavir Mandir, Patna.
On 14 March 2023, Manoj Kumar Jha was awarded the 'Best Debutant Parliamentarian of the Year' at the Lokmat Parliamentary Award.
Car Collection
Assets & Properties
Movable Assets
Deposits in Banks: Rs 1,225,977
Motor Vehicles: Rs 8,91,058
Immovable Assets
Agricultural Land: Rs 2,245,000
Commercial Buildings: Rs 30,00,000/
Residential Buildings: Rs 6,750,000
Note: The given estimates of movable and immovable assets are according to the year 2018. It excludes the assets owned by his wife and dependents (minor). [7]Bihar Vidhan Sabha
Net Worth
In 20018, his net worth was estimated to be Rs. 1,35,47,917. It excludes the net worth of his wife and dependents (minors). [8]MyNeta
Facts/Trivia
On 5 February 2022, Manoj Kumar Jha criticised the President's speech in Rajya Sabha. In Rajya Sabha, he picked up the real concerns that India is facing like the protest by railway job aspirants for the Railway Recruitment Board (RRB) and said,


The President spends his day talking to his advisors, watching television, checking social media and having discussions. Does he not feel that the country's visuals are not great? Tear gas on students…what were they demanding? They weren't asking for the moon. They were asking for jobs. Not the ones paying Rs 2 crore, they said give us whatever is left. You lathi charged them. I think if the President's address doesn't have these worries, then the speech just feels like a piece of paper." [9]The Indian Express

He reads all kinds of literature and enjoys popular Hindi folk and Sufi music. He is very fond of playing badminton.
Manoj Kumar Jha showed his concern towards the innocent civilians of Palestine on Twitter. The tweet read,
We all condemned the barbaric terror perpetrated by #Hamas but why should that be perceived as consent for genocidal violence by #Israelistate on innocent civilians of #Palestine.
Why India must stand with Palestine https://t.co/1c6FTHJGm1 via @IndianExpress

— Manoj Kumar Jha (@manojkjhadu) October 30, 2023