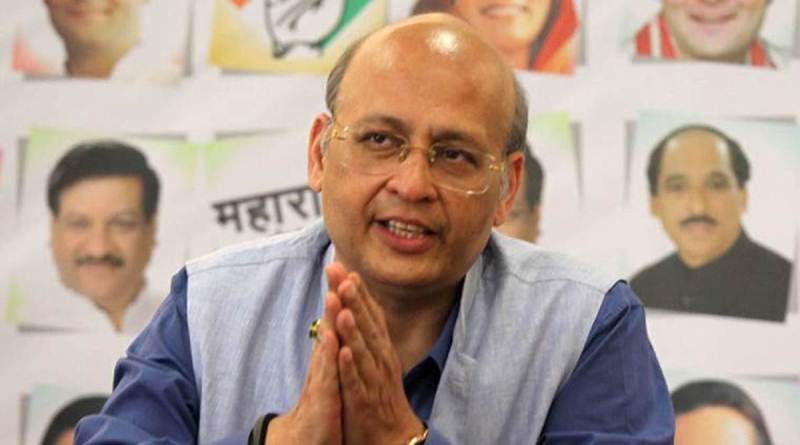 Abhishek Singhvi is a senior Indian lawyer of the Supreme Court of India and a member of the Indian National Congress (INC). He represents West Bengal in Rajya sabha.
Wiki/Biography
Abhishek Manu Singhvi was born on 24 February 1959 (Tuesday) (age 61 years; as in 2020) in Jodhpur, Rajasthan. He pursued B.A. (Hons.) from St. Stephen's College, Delhi University, and moved abroad for post-graduation. He did M.A. and Ph.D. from Trinity College, Cambridge where he completed his Ph.D. under the guidance of a constitutional lawyer, Sir William Wade. The topic of his doctoral dissertation was Emergency Powers. After completing his Ph.D., Abhishek Singhvi went to Harvard University to pursue PIL, and this marked the start of his journey in the field of law.
Physical Appearance
Height (approx.): 5′ 8″
Eye Colour: Black
Hair Colour: Grey (Half Bald)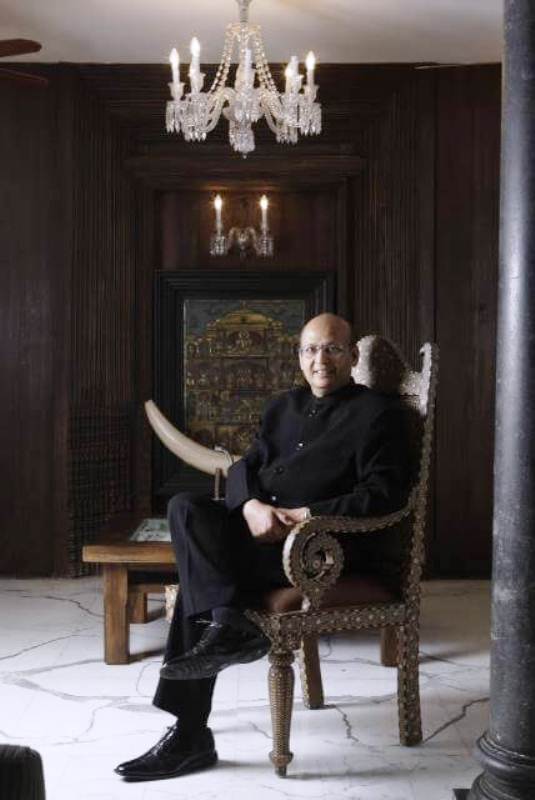 Family, Caste & Wife
Abhishek Singhvi was born in a Marwari family in Jodhpur, Rajasthan. Abhishek Singhvi's father, Dr. Laxmi Mall Singhvi, was a scholar of Jaina History and Culture, and he was one of the top lawyers in India. His father was appointed as the High Commissioner of India to the United Kingdom, and his service period as a commissioner was the second-longest from 1991-1997.
His mother, Kamla Singhvi was a housewife. In 1982, he got married to Anita Singhvi, a renowned Ghazal and Sufi singer. He has two sons, Avishkar Singhvi and Anubhav Singhvi.
Career
After completing his formal education and PIL from Harvard University, he came back to India and started working as a lawyer. In the year 2001, he was appointed as the national spokesperson for the Indian National Congress (INC). He was elected for the Rajya Sabha in April 2006. In August 2006, he became a member of the Committee on Personnel, Public Grievances, and Law and Justice and was a part of it till July 2011. He became a member of the Joint Committee on Offices where they examine the constitutional and legal position relating to the Office of Profit (August 2006 – August 2007). He was also a member of the Committee of Privileges and Member of Consultative Committee for the Ministry of External Affairs. In July 2011, he became the Chairman of the Committee on Personnel, Public Grievances, Law, and Justice member of General Purposes Committee. Abhishek Singhvi has been a spokesperson for the Indian National Congress since July 2012.
Controversies
Abhishek Singhvi found himself in a tough spot when a CD containing a compromising recording went viral in the media. It was allegedly said that the CD had Abhishek Singhvi with a woman in a controversial position. However, Singhvi denied any such allegations and said that the CD was doctored by someone. In the middle of this chaos, Singhvi decided to give up his position as the head of the parliamentary standing committee. It was found the CD was leaked by an old employee of Singhvi, and the matter was taken to the court. However, the matter was later resolved outside the court in a settlement. [1]

NDTV
The politician was caught off guard by another controversy when he failed to submit the needed documents to show proof that the claims made by him before the Income Tax Settlement Commission were legit. He was later fined and was asked to pay Rs. 57 crore as fine. The payments from his account were made to pay fees of his legal assistants and for purchasing office equipment like laptops for his employees. [2]

The Times of India
Car Collection
Abhishek Singhvi owns several cars, which include daily drivers like Maruti Ciaz, Hyundai Creta to high-end luxury cars like Audi A8, Range Rover, Toyota Fortuner, and Toyota Camry.
Assets & Properties
Moveable Assets
Bank Deposits: Rs. 3 crores
Vehicles: Rs. 1.37 crores
LIC or other insurances: Rs. 1 crore
Jewellery: Rs. 30 crores
Bonds, Debentures, and Shares: Rs. 387 crores
Immovable Assets
Residential Buildings in New Delhi and London: Rs. 73 crores
Agricultural Land in Mumbai: Rs. 4 crores
Non-Agricultural Land in Noida and Jodhpur: Rs. 7.15 crores
The valuation of assets is based on the documents from the year 2014. [3]My Neta
Net Worth
As in 2014, Abhishek Singhvi's net worth was around Rs. 650 crores. [4]My Neta
Facts/Trivia
In 1996, at the age of 37, he became the youngest Additional Solicitor General of India (1997-1998).
In August 2020, Abhishek Singhvi decided to represent the Maharashtra Government in the Sushant Singh Rajput death case.
Sr adv Abhishek Manu Singhvi will represent the #Maharashtra Govt in the #SupremeCourt in #SushantSinghRajputDeathCase.

On the last date, sr counsel R Basant had led the fight for the state against #Bihar Govt & Sushant's father, who have Mukul Rohatgi & Vikas Singh as lawyers.

— Utkarsh Anand (@utkarsh_aanand) August 9, 2020
Abhishek Singhvi is a well-read and well-versed individual and every now and then he holds Webinars with fellow lawyers or himself to educate law aspirants and young lawyers by sharing his experiences and knowledge with them.
Singhvi has written a book, "Straight Talk." The book is about suggesting some new reforms and changes in the working of Law and Parliament. He has suggested in the book that there should be fast track courts to handle all the election-related cases. [5]

Dr. Abhishek M. Singhvi
He wishes that the parliament gives the MPs the power to initiate legislation, and they should not just give suggestions to the government. According to Mr. Singhvi, it will help in a fair and open discussion of ideas.