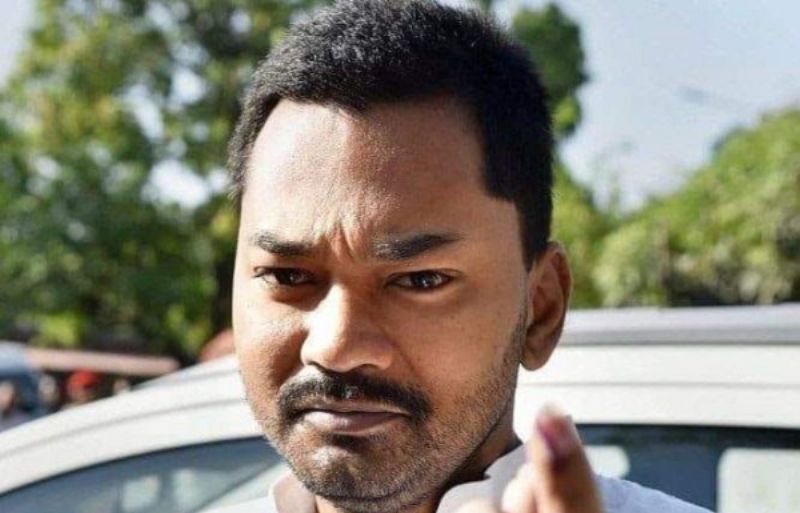 Nishant Kumar is an engineering graduate from Bihar who is best known as the only child of Bihar's Chief Minister Nitish Kumar.
Wiki/Biography
Nishant Kumar was born in Bihar. He holds an engineering degree from BIT Mesra, Ranchi.
Family
Nishant Kumar is the only child of Nitish Kumar who is the 22nd Chief Minister of Bihar.
Nishant's mother, Manju Sinha, was a school teacher, and she died of prolonged illness more than a decade back. [1]Deccan Herald There is a memorial park in Kankerbagh named after his mother. [2]The Telegraph
Net Worth
Nishant's moveable assets worth Rs. 1 crore and 29 lakhs, and his immovable assets worth Rs. 1 crore and 48 lakhs. [3]Deccan Herald
Facts/Trivia
His father, Nitish Kumar, is the 22nd Chief Minister of Bihar who has held the post on five previous occasions.
The total value of Nishant's assets worth Rs. 2.77 crore, which is five times more than his father who has a net worth of around Rs. 56 lakhs. [4]

Deccan Herald
Reportedly, Nishant Kumar inherited his late mother Manju Sinha's property in the form of PF, gratuity, and other retirement benefits.
Nishant Kumar is, in fact, the least known son of Bihar's three well-known politicians – Lalu Prasad Yadav, Nitish Kumar, and Ram Vilas Paswan as he keeps himself away from the media glare, and he also stays away from social and political gatherings. Lalu Yadav's son, Tejashwi Yadav, and Ram Vilas Paswan's son, Chirag Paswan both are active politicians.
In 2017, while interacting with a regional TV channel in Patna, he declined to enter politics and expressed his will to lead a spiritual life, he said,


I have no interest, nor any knowledge of how to do politics. So I have decided not to join politics but instead lead a spiritual life."
Although Nishant is an engineering graduate, he mostly stays immersed in the books on spirituality.
Nishant has rarely been spotted with his father, and Nitish has also kept himself reserved while talking about his son publicly.
While talking about not to enter politics and condemning dynasty politics, he says,


My father is against dynasty politics and I personally have no interest in it."
On one occasion, he praised the active involvement of Tejashwi Yadav and Chirag Paswan in politics. He also talked about having contentment in his life, he said,


My mother and father have given me enough wealth so that I do not need to worry about anything. It is good that Tejashwi and Tej Pratap are there in politics but I have no interest."
Nishant wants to see his father become the prime minister of the country. In an interview, he said,


My father is doing good work and if people support him, the day is not far when he will become Prime Minister as well."
Nishant calls Prime Minister Narendra Modi "uncle." In an interview, while talking about the collaboration of his father with Narendra Modi, he said,


Since PM Narendra Modi is with my father, he is like an uncle to me. He has done a lot of good work for the nation against corruption through demonetization and against terror through the surgical strike."