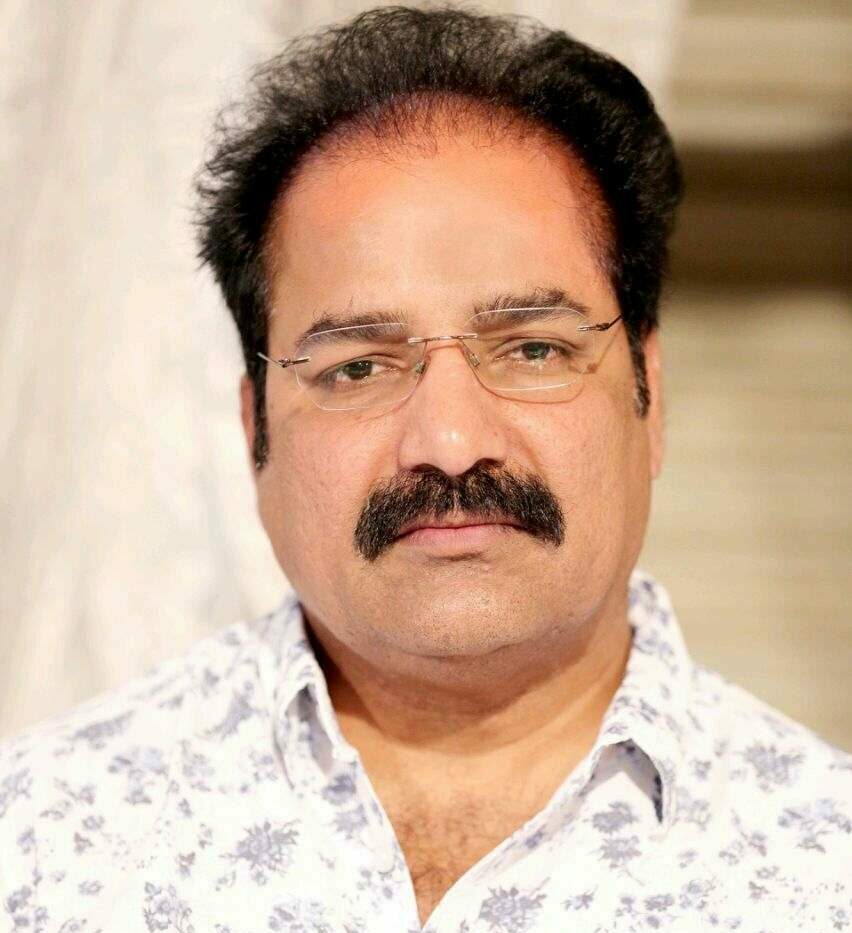 Pratap Singh Khachariyawas is an Indian politician who switched to the Indian National Congress (INC) from the Bharatiya Janata Party (BJP) in the early 2000s. He is a prominent Rajput leader in Rajasthan politics. He has served as a cabinet minister in Ashok Gehlot's cabinet.
Wiki/Biography
Pratap Singh Khachariyawas was born on Friday, 16 May 1969 (age 54 years; as of 2023) in Jodhpur, Rajasthan, India. His zodiac sign is Taurus. He belongs to the Khachariyawas village in Danta Ramgarh Tehsil in Sikar District of Rajasthan, India. He did his schooling at different schools in Rajasthan including Adarsh Vidya Mandir in Kishangarh Renewal, Tagore Vidhya Bhawan in Jaipur, and Maheshwari Higher Secondary School (from 9th to 11th standard) in Jaipur. He pursued a Bachelor of Arts degree and later a Master of Arts degree in political science, which he completed in 1992, at Rajasthan University, Jaipur.
He later pursued an LLB degree as well. While studying at the University of Rajasthan, Pratap became active in student politics, and he served as the president of the university's student union from 1992 to 1993. In the elections, he defeated Satish Poonia, who later became Rajasthan BJP Head. Khachariyawas later pursued a career in politics.
Physical Appearance
Height (approx.): 5′ 9″
Weight (approx.): 80 kg
Hair Colour: Black
Eye Colour: Black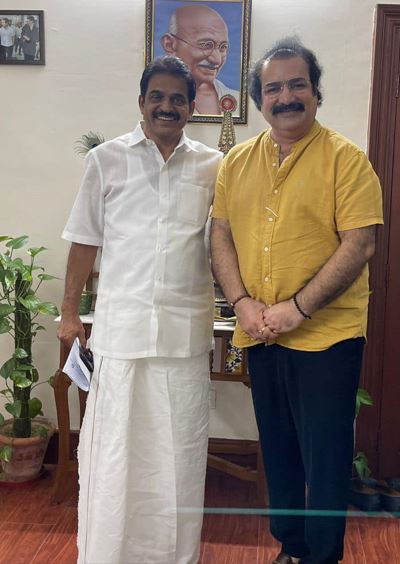 Family & Caste
He belongs to the Suryavanshi Rajput Jaipur Royal family.
Parents & Siblings
His father's name is Laxman Singh Shekhawat, and his mother's name is Himmat Kanwar. He has an elder brother named Karan Singh Khachariyawas and a sister as well.
Wife & Children
He got married to Neeraj Kanwar on 28 February 2000.
The couple has two sons named Aditya Vardhan Singh Khachariyawas, and Krishna Vardhan Singh Khachariyawas.
Other relatives
His paternal uncle Bhairon Singh Shekhawat served as the Vice-President of India from 2002 to 2007. Pratap has a nephew named Harsh Singh Khachariyawas whose video became viral in July 2023 after he damaged a hotel in Jaipur.
Religion
He follows Hinduism.
Address
M-13, Madrampura, Civil Lines, Jaipur
Signature
Career
Early days with BJP
After completing his studies, he joined the youth wing of the Bharatiya Janata Party (BJP), Bharatiya Janata Yuva Morcha (BJYM), and became its President. He later campaigned for BJP and became a close associate of Vasundhara Raje; however, in 2004, he alleged that BJP was not fully supporting the reservation for economically backward upper castes and resigned from the party.
Joining Congress & Contesting Elections
On 9 March 2004, he joined the Indian National Congress (INC). He contested the 2004 general elections; however, he lost to BJP's candidate Girdharilal Bhargava by a margin of 107,186 votes. He contested the 2008 Rajasthan Legislative Assembly elections from Jaipur – Civil Lines constituency and defeated BJP's Ashok Lahoti by a margin of 6,961 votes to become an MLA for the first time. In the 2013 state elections, Pratap suffered a defeat at the hands of BJP's Arun Chaturvedi by 11,129 votes, which gave a blow to his political aspirations.
He has served as spokesperson of the Rajasthan Pradesh Congress Committee, and in 2015, he was appointed as the Chief of the Jaipur unit of Congress. In the 2018 Rajasthan Assembly elections, he avenged his 2013 defeat to became an MLA for the second time and defeated BJP's sitting MLA Arun Chaturvedi by 18,078 votes.
Committees
He has been a member of many committees of the Rajasthan government including the following
Committee on Privileges (2010-2011)
Committee on Estimates 'B' (2009-2010)
Committee on Petitions (2011-2012)
Committee on Estimates 'B' (2010-2011)
Committee on Estimates 'B' (2011-2012)
Committee on Estimates 'B' (2012-2013)
Committee on Petitions (2012-2013)
Committee on Estimates 'B' (2013-2014)
Committee on Petitions (2013-2014)
Ministries
On 24 December 2018, he became the Minister of Transport and Soldier Welfare in Ashok Gehlot's cabinet in Rajasthan and served till November 2021. He became the Cabinet Minister of Food & Civil Supplies Consumer Affairs in November 2021.
Controversies
Accused of Glorifying Sati Practice
On 4 September 1987, Roop Kanwar of Jaipur burnt herself alive on the pyre of her husband, Maal Singh Shekhawat, in Deorala village of Sikar as per the practice of Sati. As per one source, she was 17 years old at that time, [1]The Hindu and as per another source, she was 18 years old. [2]Dainik Bhaskar When this news spread, people made temples in villages as a memorial. Several women's rights organisations termed it a murder following which the then Rajasthan Chief Minister, Haridev Joshi, ordered an enquiry into the matter.
Rajasthan High Court banned the proposed Chunri ceremony on 15 September 1987; however, many people assembled at Deorala village and convened the Chunri ceremony on 16 September 1987. It was further alleged that an organisation named Dharma Raksha Samiti organised a rally on 28 October 1987 where slogans, glorifying Sati practice, were raised; it was alleged that Khachriyawas was one of the convenors of the rally. After more than 15 years of court hearings, 11 people were acquitted by Special Court in 2004 which included Pratap Singh Khachriyawas, Rajendra Singh Rathore, and Narayan Singh Rajawat.
Accused of Land Scam
In August 2020, the Enforcement Directorate (ED) sent a notice to Pratap Singh Khachariyawas, his brother, Karan Singh Khachariyawas, and his father, Laxman Singh Khachariyawas, for buying the lands near the border on behalf of the family company, which was acting as an agent of a power company. The notice raised suspicion over financial transactions related to the land deals. In response, Pratap accused the Bharatiya Janata Party (BJP) of playing a dirty game and targeting his 80-year-old father, Laxman Singh Khachariyawas, by involving him in the case.
Pratap stated that he would present his statement at the Delhi office as required by the notice in 2020. He also mentioned that he would meet Prime Minister Narendra Modi, Home Minister Amit Shah, and BJP's national president JP Nadda and Rajnath Singh regarding the matter. He also claimed that this case was politically motivated and that the matter had already been closed at the Jaipur ED office but was intentionally reopened. [3]Aaj Tak In August 2020, after being interrogated for about 7 hours by the ED, Khachariyawas talked to the media and said that the case has been reopened to prevent him from speaking out against the BJP-led central government. He said,
Notice by the Enforcement Directorate could have been given after our majority was proven. Is this the time to give the notice? They want to ensure that Khachariyawas does not speak much. Today, there is BJP government at the Centre. Tomorrow, it would be the Congress government. Agencies, that are used politically, are good neither for the BJP nor for the Congress." [4]India Today
Income
Khachariyawas' income for the financial year 2017-2018 was estimated to be Rs. 8 lakhs. [5]MyNeta It excludes the income of his wife and dependents (minors).
Assets & Properties
Movable Assets
LIC or other insurance Policies: Rs 15,81,212
Personal loans/advance given: Rs 23,61,016
Bank Deposits: Rs. 63,58,524
Immovable Assets
Agricultural Land: Rs 48,00,000
Non-Agricultural Land: Rs. 15,00,000
Commercial Buildings: Rs. 60,00,000
Residential Buildings: Rs. 1,60,00,000
Note: The given estimates of movable and immovable assets are according to the year 2018. It excludes the assets owned by his wife and dependents (minor). [6]MyNeta
Net Worth
Khachariyawas' net worth for the financial year 2017-2018 was estimated to be Rs. 3 crores. [7]MyNeta It excludes the net worth of his wife and dependents (minors).
Facts/Trivia
In August 2019, Pratap Singh Khachariyawas asserted that he was a descendant of Kush, who was Lord Rama's younger son. He further claimed that his family belonged to the Kachhawa clan. He said that he was ready to submit the documents related to his claim to the Supreme Court; however, he said that the rampant issue was regarding Ram Mandir in Ayodhya, not about his lineage. [8]

The Times of India
He is considered a good orator who has often spoken about Hinduism. In May 2023, when families of migrant Pakistani Hindus were displaced in Jaisalmer, Khachariyawas said that the officials had violated the law of Rajasthan regarding displacing people, and action would be taken against them. [9]

NDTV
He likes to do yoga to maintain his fitness.
His name became viral in July 2023 when videos were circulated on social media in which his nephew, Harshdeep Singh, was seen vandalising the County Inn hotel in the Vaishali Nagar area of Jaipur. It was alleged that they also beat up a guest at the hotel. It was reported that the incident occurred around 10: 30 pm on 18 July 2023. Hotel owner, Abhimanyu Singh, alleged that the police did not register any FIR even after repeated requests. [10]

Navbharat Times
He is considered a stylish politician as he is mostly seen wearing tees, shirts, and jeans in public.
He was considered a close aide of Sachin Pilot in the decade of 2010s and was instrumental in organising several protests against the Vasundhara Raje government and played a key role in transferring the votes of Rajputs in Rajasthan to Congress after the encounter of dreaded gangster Anandpal Singh in 2017; however, in 2020, when Pilot revolted against Ashok Gehlot, Pratap Singh Khachariyawas defended Gehlot and said that he would work as per the commands of party leadership.

When one of Pilot's associates reminded Khachariyawas that Pilot helped him become the Jaipur Congress Chief and cabinet minister, he said that he has been in politics long before Pilot thought of becoming one. He said,

The history of Pratap Singh Khachariyawas is that of sangharsh, swabhiman and andolan (struggle, self-respect and agitation). When Sachin Pilot ji used to wear knickers, I had already become the president of the Rajasthan University in 1992." [11]The Indian Express