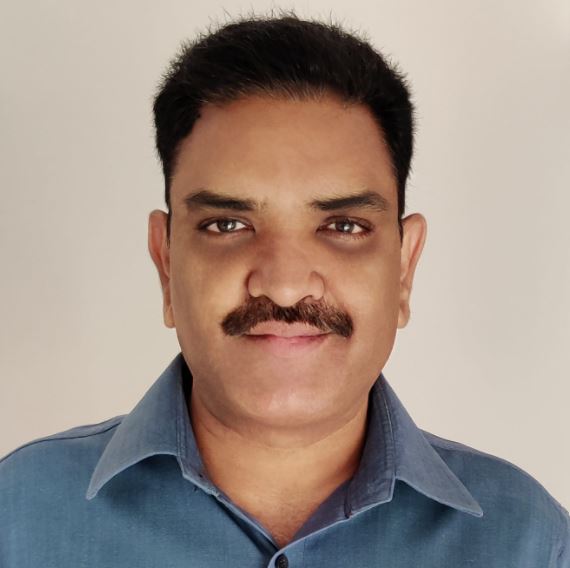 Asim Arun is an IPS officer-turned-politician. In January 2022, Asim opted for voluntary retirement from the Indian Police Service and joined the Bharatiya Janata Party. Before taking retirement, Arun had served as the Kanpur police commissioner. He is the first IPS officer to be inducted into the UP Cabinet. [1]The Pioneer
Wiki/Biography
Asim Arun was born on Saturday, 3 October 1970 (age 51 years; as of 2021) in Budaun, Uttar Pradesh. His zodiac sign is Libra.
His family has its roots in the village Khair Nagar, Tirwa, Kannauj, Uttar Pradesh. His hometown is Lucknow, Uttar Pradesh. Asim completed his class 12 from St. Francis' College, Lucknow, in 1988. He then attended St. Stephen's College, Delhi, from 1988 to 1991 to pursue a Bachelor of Science (B. Sc.). Thereafter, he cleared the Civil Services Examination and opted for the Indian Police Service. He joined the Indian Police Service in 1994, and later, obtained an MA in Public Policy from the University of British Columbia, Canada (2014-2016). [2]MyNeta He was good at extra-curricular activities in his college days and was a part of the Shakespeare Society of his college (St. Stephen's College, Delhi).
Asim has also earned a certification for Train the Trainer Course in BMW Security Driving from the BMW Group.
Physical Appearance
Height (approx.): 5′ 8″
Hair Colour: Black
Eye Colour: Black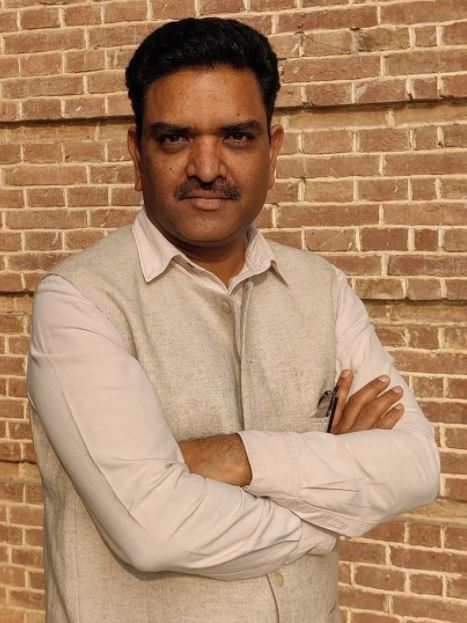 Family & Caste
Asim Arun belongs to a Jatav (scheduled caste) family. [3]The Pioneer
Parents & Siblings
Asim's father, Shriram Arun, was an IPS officer. His father once served as the Director-General of Police (DGP) of Uttar Pradesh. Shriram passed away at the age of 78 in 2018. His mother, Shashi Arun, was a well-known writer and social worker. Shashi hailed from Etawah, Uttar Pradesh. She passed away in July 2021 due to illness. He has a sister named Rashmi Arun Shami, who is an IAS officer of the 1994 batch of the Madhya Pradesh cadre.
Wife & Children
Asim Arun is married to Jyotsna Tiwari, a writer and radio host. Their wedding anniversary falls on 3 October. Together, they have two sons Arjun Arun and Aman Arun.
Religion/Religious Views
Asim Arun follows Hinduism. He is a religious person and often visits the holy places of Hindus.
In one of his Instagram posts, he recalled visiting Maa Annapurna Devi Temple, Tirwa, several times in childhood (holding the hands of his parents).
Address
D/8 Vigyanpuri, Mahanagar Extension, Lucknow, Uttar Pradesh
Signature
Career
Civil Service
Asim Arun was inducted into the Indian Police Service on 2 January 1995. From 2002 to 2003, Arun worked as a Civilian Police Officer in the United Nations Peace Keeping Mission in Kosovo. Subsequently, in 2004, he was positioned as the head of the Close Protection Team guarding the then Indian Prime Minister Dr Manmohan Singh as part of the Special Protection Group. He held the post till 2008. From May 2008 to August 2014, Arun led the Special Weapons and Tactics (SWAT) teams. He has also served as a District Police Superintendent/Chief in seven Indian districts namely Tehri Garhwal, Balrampur, Hathras, Siddharthnagar, Aligarh, Gorakhpur, and Agra. While working as a police chief, Asim worked on problems like skewed development, extremism, crime, corruption, partisan politics, and communal riots. In August 2011, Asim headed the Anti Corruption Campaign in Agra.
He also served as the Chief of the Uttar Pradesh Anti-Terrorist Squad for some time. During his tenure, he arrested many terrorists, spies, Naxals, and criminals. In March 2017, he led the police encounter in Lucknow in which an ISIS terrorist named Saifullah died. While serving as the Chief of ATS of Uttar Pradesh, Asim initiated the DeRadicalization Program, a program geared toward peacefully moving individuals and groups away from violent extremism.
Asim also served as the Additional Director of Police (ADG) of Kanpur Nagar city for some time. For the modernisation of the Police Control Room in Uttar Pradesh, Asim introduced Sewa 100 in Aligarh (Transforming the Indian Police Emergency Number on the lines of 911). He later expanded the service in Gorakhpur and Agra. Scaling up this system, modern Police Control Rooms were further set up in Kanpur Nagar, Prayagraj, Ghaziabad, and Lucknow. In 2018, he set up Special Police Operations Team (SPOT) at the state level to work on high-risk operations. He also worked to set up a 'Tourism Police' in Agra with the aim to help and guide tourists and maintain order in and around the monuments.
Arun also contributed to the setting up of the UP-112 emergency service. With a robust IT backbone and a fleet of 4500 Police Response Vehicles, the service majorly contributed to providing relief work during Covid-19. He headed the service from 2019 to 2021. His last posting was that of the Commissioner of Police at Kanpur Nagar; Arun became the first police commissioner of Kanpur Nagar Police Commissionerate in 2021. He resigned from the post and sought voluntary retirement from the Indian Police Service on 14 January 2022 to venture into politics. During an interview, Asim confessed that his decision to quit the Indian Police Service was unanticipated. He further said that he wanted to join politics so that he could better serve the nation and its people. He said,
I still had nine years of service left but there were a lot of things which I couldn't do during my job tenure, so I decided to enter politics. The road ahead is tough but I will stick to it."
Politics
After taking voluntary retirement from the Indian Police Service, Asim Arun started his political career by joining the Bharatiya Janata Party in January 2022.
During a press conference, Asim said that he joined the Bharatiya Janata Party as he was impressed with Indian Prime Minister Narendra Modi and his way of working. He said,
BJP gave me a suggestion to join politics to contribute more towards social work. There is a lot that I couldn't do during my job tenure, so I decided to enter politics. I am also impressed with PM Modi who has given a new path of development."
Further, he recalled that his experiences with the BJP government were very different from what he witnessed in the previous dispensations. He said,
Under the previous government, I used to get calls saying a certain criminal who was arrested is trying to improve. Party workers would come and sit down in the police station. They would give a signal, and many times, we were directed to let the criminal off."
In the same year, BJP declared Asim as their candidate for the Kannauj Sadar seat (reserved for scheduled castes) in the 2022 Uttar Pradesh Legislative Assembly elections.
He won the elections by 6090 votes, defeating three-time MLA from the Kannauj Sadar constituency Anil Kumar Dohare of the Samajwadi Party. Soon after the declaration of the results, Asim took to his Instagram account to thank the public. He wrote,
Thank you for your immense support, affection, and blessings from all respected citizens of Kannauj Sadar…Honourable Yogi Adityanath Ji, under the leadership of the most respected Shri Narendra Modi, considered me eligible for public service and gave me the opportunity, for which I am very grateful to him…All the respected, hardworking workers of the party constantly encouraged me in the field, supported me in the campaign and contributed fully to making this challenge easy…This victory is not of any candidate, but of your hard work and patience. This victory is of Kannauj. Jai Hind, Jai Bharat!"
Hours later, he visited the house of his leading rival Anil Kumar Dohare of the Samajwadi Party to take his blessings. He took a selfie with Anil and persuaded him to work together for the upliftment of Kannauj. Posting a selfie with Anil on his Instagram account, Asim Arun wrote,
Received blessings from respected elder brother Shri Anil Dohre ji at his house this evening. Participating in the election against Anil Bhai was a very difficult task. You have a vast experience of fifteen years and it was agreed to do development work together."
On 25 March 2022, Asim Arun was sworn in as a Minister of State with an independent charge in the Yogi Adityanath government's council of ministers. Besides that, he was also given the responsibility of SC and ST affairs.
Controversy
Criticised for Abruptly taking VRS from the Indian Police Service
In January 2022, Asim Arun's entry into the Bharatiya Janata Party after taking voluntary retirement from the Indian Police Service triggered a controversy. Enraged with Asim's immediate entry into the BJP, Samajwadi Party chief and former chief minister of Uttar Pradesh Akhilesh Yadav, criticised Asim for his move. Expressing his disappointment with former Kanpur Police Commissioner Asim Arun, during a press conference, Akhilesh said,
I will complain to the Election Commission to remove those officials who were on duty with Asim Arun in the past five years. Otherwise, they [such officials] will work as functionaries of the BJP [in the polls]."
Akhilesh also said that questions would be raised on Election Commission if it did not act against such officials. He said, [4]Jagran English
Questions will arise about the body. We won't accept the claim the Election Commission is functioning impartially."
Salary
Asim earned a salary of Rs. 28,17,380 (approx.) for the financial year 2020-2021. [5]MyNeta
Net Worth
His net worth is estimated to be Rs. 8,27,72,217 as of 2022. [6]MyNeta
Assets & Properties
Movable Assets
Bank Deposits- Rs. 10,86,685
Postal Savings- Rs. 33,68,001
Motor Vehicles- Rs. 40,000
Immovable Assets
Agricultural Land-Rs. 14,02,000
Favourite Things
Facts/Trivia
Asim loves reading books in his leisure time.
In 2004, Arun became the first IPS officer to complete Black Cat Commando training from the National Security Guard (NSG).
Before starting his political journey, Asim had visited his ancestral house located in village Khair Nagar. He touched the floor at the entrance and then moved inside the house to take the blessings of his Late father. In an Instagram post, Asim shared that his father, Shriram Arun, had also started his struggle in the same house.
In August 2019, he received the President of India's Medal for Meritorious Service.
In 2020, Asim was awarded the President's Gallantry Medal for successfully carrying out the encounter of the ISIS terrorist Saifullah in Lucknow (2017).