Deepak Baij is a well-known Indian politician. In the 2019 general elections, he won a seat in the Lok Sabha, the lower house of the Indian Parliament, on the ticket of the Indian National Congress party. He represents the Bastar constituency in Chhattisgarh, India.
Wiki/Biography
Deepak Kumar Baij was born on Tuesday, 14 July 1981 (age 41 Years, as of 2023) in Lohandiguda, Bastar, Chhattisgarh. [1]My Neta His zodiac sign is Cancer. Deepak Baij earned his Master's degree in Political Science, Master's degree in Economics, and LL.B. at Government Kakatiya Post Graduate College, Dharmpura, Jagdalpur, Bastar, Chhattisgarh. [2]The Hindu
Physical Appearance
Height (approx.): 5′ 6″
Hair Colour: Black
Eye Colour: Black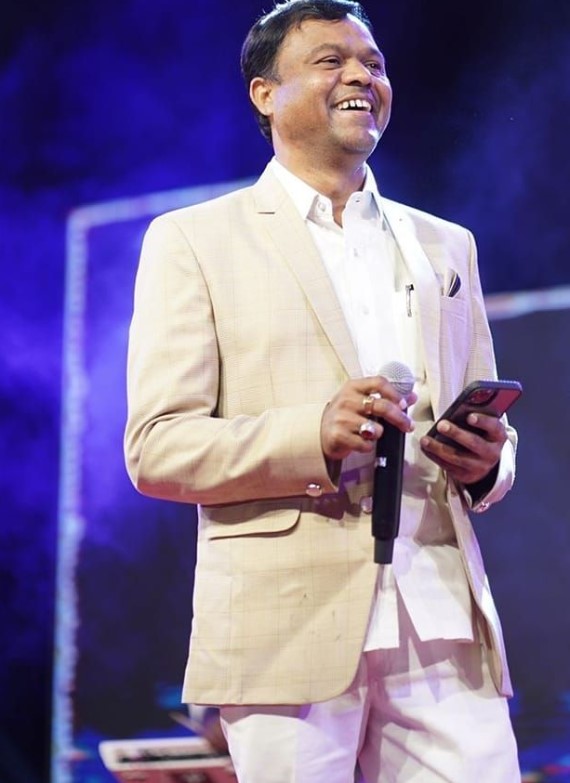 Family
Parents & Siblings
His father's name is Baluram Baij, and his mother's name is Lakshmi Bai Baij.
Wife & Children
Deepak Baij's wife, Poonam Baij, works as a government servant in Chhattisgarh.
The couple has three children, two daughters and a son.
Caste
Deepak Baij belongs to the Scheduled Tribe community. [3]My Neta
Address
His permanent address is Village – Usribeda, P.O. – Lohandiguda, District – Baster, 494010, Chhattisgarh
Career
Politics
Deepak Baij became the Bastar district president of the National student organization of India in 2008. The next year, he was appointed as the General Secretary of the Indian Youth Congress in Chhattisgarh.
From 2009 to 2011, Deepak Baij served the Lohandiguda Block Congress Committee as a party worker. Following that, he served as the full-time President of the Block Congress Committee from 2012 to 2014. In 2013, he was elected as a Member of the Chhattisgarh Legislative Assembly from the Chitrakoot constituency. In 2018, Deepak Baij contested the Chhattisgarh Legislative Assembly elections representing the Chitrakoot constituency. He won the election as a member of the Indian National Congress party with a margin of 17,000 votes.
On July 12, 2023, Deepak Baij became the President of the Chhattisgarh Indian National Congress Unit. Congress President Mallikarjun Kharge appointed him to this role after replacing Mohan Markam. Prior to this appointment, Deepak Baij served on various committees related to external affairs, chemicals, and fertilizers. In 2023, he joined the Consultative Committee of the Union Ministry of Tribal Affairs.
Controversies
Police Charges
Deepak Baij has one charge for bribery, which means offering or accepting illegal payments (IPC Section-171E), one charge for not following orders given by a public servant (IPC Section-188), one charge for using force or threats to prevent a public servant from doing their job (IPC Section-353), and one charge for obstructing a public servant from carrying out their duties (IPC Section-186) against him. [4]My Neta
Award
Deepak Baij received the "Adarsh Yuva Vidhayak Puraskar" award from the Indian Student Parliament at MIT Pune in Maharashtra on 18 January 2017.
Movable Assets
Deposits in Banks: Rs. 8,74,926
NSS, Postal Savings: Rs. 2,02,212
LIC or other insurance Policies: Rs. 21,50,000
Motor Vehicles: Rs. 11,18,000
Gross Total Value: Rs. 48,00,138 [5]My Neta
Immovable Assets
Liabilities
Net Worth
Deepak Baij's net worth is Rs. 49.5 lakhs according to the affidavit submitted by him before the 2018 elections for the position of MLA. [8]My Neta
Facts/Trivia
In 2018, Deepak Baij was in the headlines when he went to a public problem-solving camp in Chitapur village in Chhatisgarh. There, he saw dirty water coming out of a borehole and became very angry. To show his frustration, he drank the water himself and then offered it to an officer to drink. Deepak had received information that the people in Chhindwara village had been forced to drink red water from the borehole for many years. So, he visited the village and collected some dirty water from the borehole in a bottle.
In 2020, an unidentified Maoist sent a death threat to Deepak Baij.
In June 2022, Deepak Baij and a group of Congress party leaders were taken into custody by the Delhi police during a protest against the Enforcement Directorate of India. This happened after Rahul Gandhi, a leader of the Congress party, was interrogated by the Enforcement Directorate in relation to the National Herald money laundering case.
In January 2023, Deepak Baij joined Rahul Gandhi, the leader of the All Indian National Congress, in the Bharat Jodo Yatra.
मध्य प्रदेश के पूर्व मुख्यमंत्री वरिष्ठ नेता @digvijaya_28 के साथ भारत जोड़ो पदयात्रा में…. pic.twitter.com/814EfhgzH6

— Deepak Baij (@DeepakBaijINC) September 8, 2022