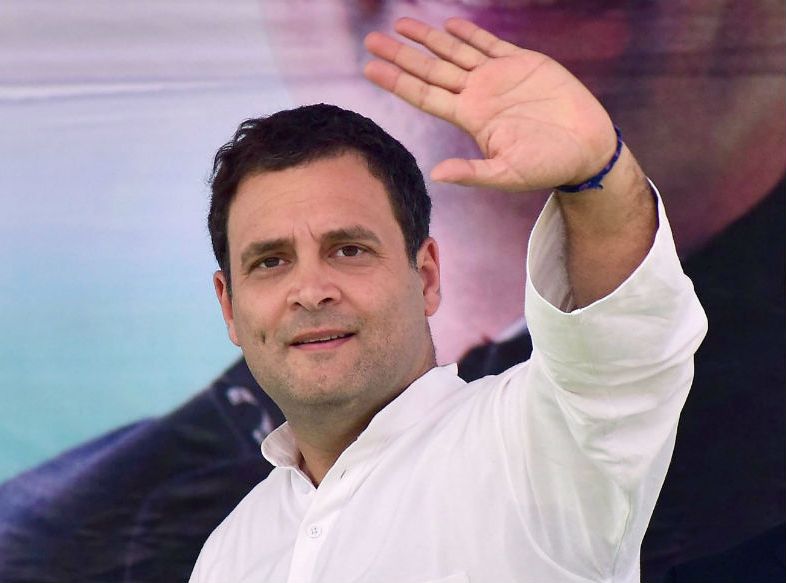 Rahul Gandhi is an Indian Politician hailing from a family of political importance," Nehru-Gandhi family. He is the president of the Indian National Congress and also serves as the chairperson of the Indian Youth Congress and the National Students Union of India. A Member of Parliament, Rahul represents Amethi Constituency in Lok Sabha. Lets us have a look at the age, family and biography of the politician.
Biography/Wiki
Rahul Gandhi was born on 19 June 1970 (age 52 years; as of 2022) in New Delhi, India. He attended St. Columba's School in Delhi before entering The Doon School, The Mall Dehradun, Uttarakhand. Later on, Gandhi was home-schooled, along with his sister, Priyanka, due to the Sikh extremism after Indira Gandhi's assassination. [1]Rahul Gandhi – YouTube
He joined St. Stephen's College, Delhi to attain his graduate degree but moved to Harvard University in Cambridge, Massachusetts, U.S after giving the first-year examination. In 1991, when Rahul's father, Rajiv Gandhi, was assassinated by the Tamil Tigers, he shifted to Rollins College, Florida due to security reasons; used the name "Raul Vinci" to keep his identity a secret. He obtained his Bachelors of Arts from Rollins College in 1994. Gandhi further went on to obtain M.Phil in Economics from Trinity College, Cambridge, England.
After completing his graduation, Rahul worked at a management consulting firm, Monitor Group, in London, which he considers his first job; he received a pay cheque of around £2500 or £3000 there. [2]Rahul Gandhi – YouTube Later, in 2002, he became one of the directors of the Mumbai-based technology outsourcing firm, Backops Services Private Ltd.
Physical Appearance
Height: 5' 7"
Weight: 70 kg
Hair Colour: Dark Brown
Eye Colour: Dark Brown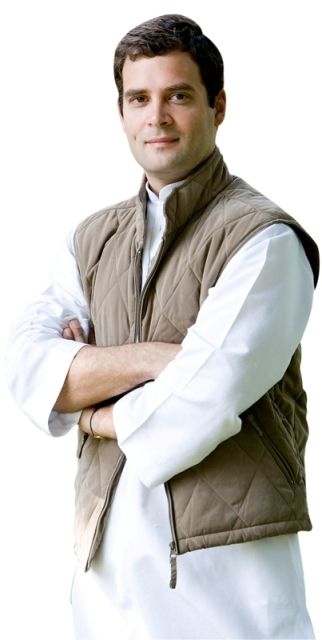 Family, Girlfriend & Caste
Rahul Gandhi was born in a Hindu Dattatreya family and identifies himself as a Kashmiri Brahmin. [3]The Economic Times His grandfather, Feroze Gandhi was a Parsi. [4]Rahul Gandhi – YouTube He is the son of Late Rajiv Gandhi, former Prime Minister of India and Italy-born Sonia Gandhi, former UPA President. Rahul is the grandson of Indira Gandhi and Feroze Gandhi. His paternal uncle, Late Sanjay Gandhi, was also a politician. His aunt, Maneka Gandhi, and cousin, Varun Gandhi, are leading politicians in the Bhartiya Janta Party.
He is an elder brother to Priyanka Vadra who is married to Robert Vadra (a businessman).
Rahul allegedly dated a Spanish architect, Veronique Cartelli, from Venezuela; whom he met while studying in England.
Later, he was reported to be dating Noal Zaher, the princess of Afgan.
Career
In March 2014, Rahul marked his entry into politics by contesting the 2004 Lok Sabha elections for the first time from Amethi Constituency, Uttar Pradesh. He portrayed himself as the uniter of the country in his first interview with the foreign media. Rahul won the Lok Sabha elections with a victory margin of over 100,000 votes.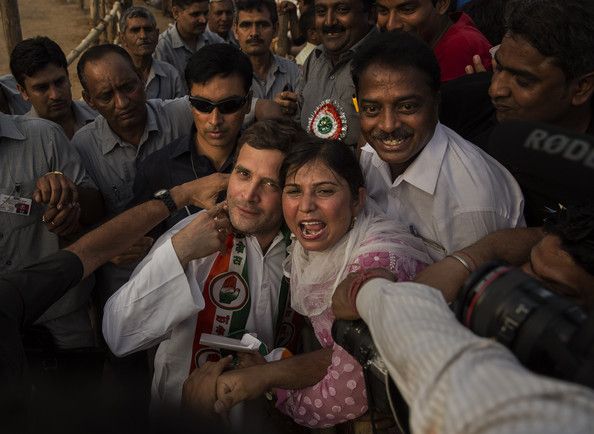 On 24 September 2007, Rahul was appointed as the General Secretary of All India Congress Committee; later, gained the charge of National Student Union of India and Indian Youth Congress.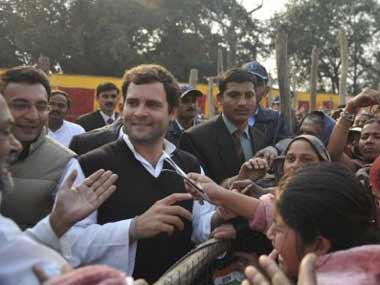 In 2009 Lok Sabha elections, Rahul retained his Amethi seat by defeating his rival by a huge margin. Then, in January 2013, Gandhi was appointed as the vice-president of the Indian National Congress. In the 2014 General Elections, Rahul defeated his opponent, Smriti Irani, to retain his Lok Sabha seat from the Amethi Constituency.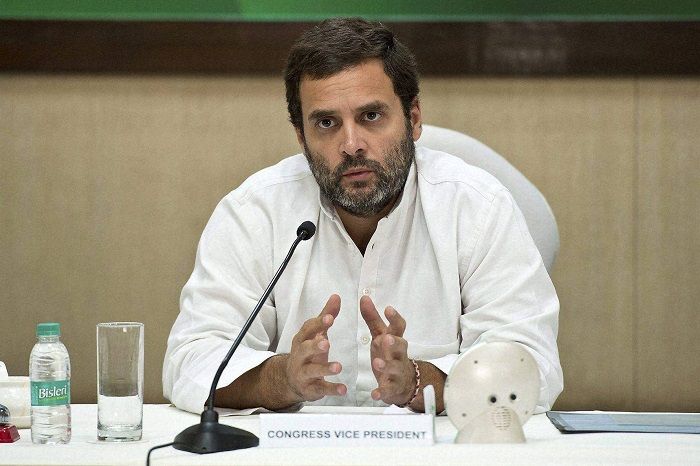 On 11 December 2017, Rahul was elected as the President of the Indian National Congress.
In the 2019 Lok Sabha Elections, he won the Wayanad seat but lost Amethi to BJP's Smriti Irani by a margin of 55,120 votes. Soon after the results of the 2019 Lok Sabha Elections, he gave his resignation from the post of the President of the Indian National Congress in front of the Congress Working Committee; however, the committee did not accept his resignation.
On 3 July 2019, he quit as Congress chief. In an open letter, he held himself accountable for the 2019 Lok Sabha loss.
Controversies
Rahul landed in a controversy regarding his M Phil degree from Cambridge, Massachusetts, Unites States. He faced severe criticism when his name did not match with the one mentioned in the official documents.
He was strongly condemned for his comment- Hindu extremism is more dangerous than Islamic militancy.
Rahul, along with his friends, has faced allegations for raping a girl in Uttar Pradesh. However, the charges were later dropped by the Supreme Court.
Rahul, during a rally in Allahabad, said that poverty was only a state of mind. He was deeply criticised for his statement.
 He got arrested on 11 May 2011 for protesting against a highway project along with farmers at Bhatta Parsaul village.
In 2019, Rahul Gandhi committed contempt to the top court by using the words "chowkidar chor hai" for Narendra Modi. When the Supreme Court bench headed by Cheif Justice Ranjan Gogoi asked Gandhi to file an affidavit to apologise for his remarks, Rahul filed two affidavits expressing regret for wrongly attributing the comment to Supreme Court. Later, the apex court granted him another chance to apologise for his remarks and asked him to file a fresh affidavit after which his counsel Abhishek Manu Singhvi offered the apology on behalf of Rahul.
In April 2019, Rahul Gandhi received a notice from the Ministry of Home Affairs asking him to clarify his nationality after the BJP MP Subramanian Swamy alleged that Gandhi is a British National. Swamy cited the documents of the British company, Backops Limited, in which Rahul's nationality is declared as British. Later, Priyanka Gandhi refuted the allegations and called them baseless.
#WATCH Priyanka Gandhi Vadra on MHA notice to Rahul Gandhi over citizenship, says," The whole of India knows that Rahul Gandhi is an Indian. People have seen him being born and grow up in India. Kya bakwaas hai yeh?" pic.twitter.com/Rgt457WMoi

— ANI (@ANI) April 30, 2019
Rahul Gandhi and his mother, Sonia Gandhi have been named in the National Herald case. Subramanian Swamy filed this case in a trial court in 2012. Swamy claims that the Gandhis took over Associated Journals Limited (AJL), the National Herald publishing house founded by Jawaharlal Nehru in 1937, to try to acquire property assets worth more than 20 billion rupees using party funds. AJL owed Congress an accumulated debt of 900 million rupees when the National Herald was shut down in 2008. The Gandhis established Young India Private Limited in 2010 and assigned the debt owed by AJL to it. Congress leaders Sonia Gandhi and Rahul Gandhi control 38% each of Young India Private Limited as board members. The remaining 24% is owned by journalists Suman Dubey and Motilal Vora, and entrepreneur Sam Pitroda. Rahul and Sonia Gandhi were summoned by the Enforcement Directorate (ED) in June 2022 to explain money laundering allegations. [5]

BBC
Signature
Salary/Income/Net Worth
With a net worth of around ₹15 Crore (as in 2019), Rahul Gandhi gets paid around ₹1 Lakh as a Member of Parliament and is also entitled to various other allowances. His income for the financial year 2017-2018 was ₹1.11 crore.
Property/Assets
Rahul Gandhi owns movable assets of ₹5.80 crore in form of 333.3 grams of gold, ₹5.19 crore worth bonds, debentures, and shares, ₹17.93 lakh bank balance, and ₹40,000 as cash in hand. He also owns immovable assets worth ₹10.08 crore which consists of an inherited farm in Sultanpur Village in Delhi and two office spaces in Gurugram.
Facts
Rahul Gandhi follows a non-vegetarian diet. Noodles, Seafood, Chicken Tikka, Chicken Kebab, Omelette, and Coastal Indian Dishes are his favourite dishes. He doesn't like jackfruit and peas, and his favourite eating zones are Moti Mahal in Delhi, Sagar, Swagat, and Sarvana Bhavan. [6]

Rahul Gandhi – YouTube
Rahul is the great-grandson of Jawaharlal Nehru, the first Prime Minister of India.
He resides at 12, Tughlak Lane, New Delhi.
His blood group is B (-ve).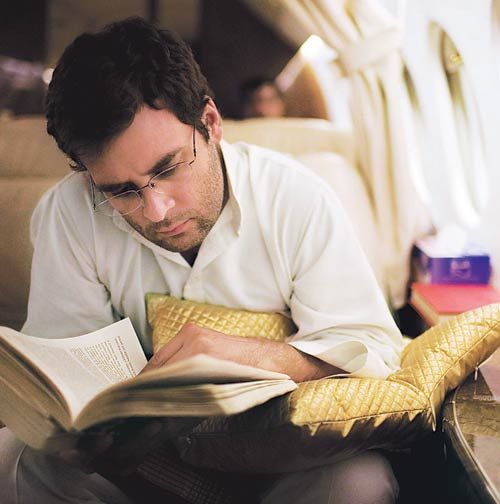 He is a black belt in Aikido, a modern Japanese martial art. [8]

Rahul Gandhi – YouTube
He is profoundly inspired by his father, Rajiv Gandhi and great-grandfather, Jawaharlal Nehru.
Rahul is often trolled on the Social Media by the name Pappu. The former cabinet minister Venkaiah Naidu once addressed him "Pappu Ji".
Rahul was elected as the President of the Indian National Congress in December 2017. Interestingly, he remained unopposed.
Once, while he was on a visit to Singapore in 2018, a journalist questioned him about the developments in India during the Congress' regime.
On 21 July 2018. he left everyone surprised when, after fiercely criticizing the BJP government, he walked across the treasury bench and hugged PM Narendra Modi. Moreover, a few moments later, Rahul even winked at one of his party colleagues.