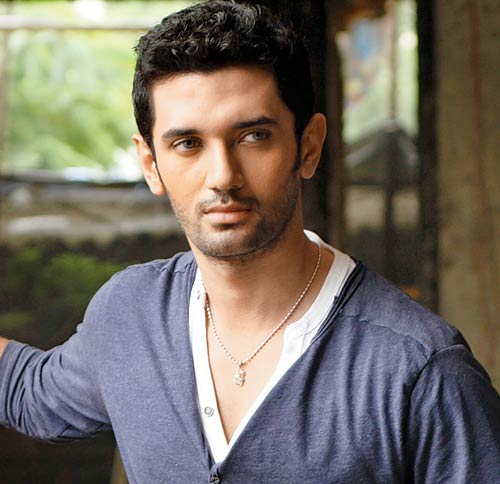 Chirag Paswan is an Indian actor-turned-politician. He belongs to the Lokjanshakti Party (LJP). He is the son of late Indian politicians from Bihar- Ram Vilas Paswan.
Wiki/Biography
Chirag Paswan was born on 31 October 1983 (age 37; as in 2020). He is a graduate in B.Tech (Computer Science) from the Institute of Engineering and Technology, Bundelkhand Unversity, Janshi. Since childhood, he was interested in acting. He used to participate in a lot of plays at his school and college. Chirag is a permanent resident of Mantri Ji Tola, Post – Saharbanni, Alauli, Khagaria, Bihar.
Family, Caste & Wife
Chirag Pawan belongs to the Scheduled Caste (SC) Community. His father, Ram Vilas Paswan, was one of the most prominent politicians in Bihar who has served the State Government of Bihar and the Government of India in various capacities as he had been the Union Minister of different ministries including the Ministry of Railways, Ministry of Mines, Ministry of Chemicals & Fertilizers, and Ministry of Consumer Affairs, Food and Public Distribution. His mother, Reena Paswan, is a homemaker.
Chirag Paswan has one sister, Nisha Paswan.
His step-sister, Asha Paswan, is also into politics, but she represents Rashtriya Janata Dal. Chirag has another step-sister, Usha Paswan.
Chirag Paswan is unmarried.
Career
Film
Chirag made his debut in Bollywood with the movie "Miley Naa Miley Hum" in 2011, but, when the film did not do well at the box office, he decided to join politics. 
Politics
After the failure of his debut film, he decided to make his career in politics. In an interview, he said that his father's illness pushed him into politics. He also says that politics is his comfort zone, not Bollywood. Chirag made his debut into politics by contesting the 2014 Lok Sabha Elections from the Jamui Lok Sabha seat and won by over 85,000 votes; defeating the Rashtriya Janata Dal candidate Sudhansu Shekhar Bhaskar.
Thereafter, he went on to serve the country in various capacities and held the following positions:
Member, Standing Committee on Health and Family Welfare
Member, Consultative Committee, Ministry of Human Resource Development
Member, Committee on Member of Parliament Local Area Development Schemes (MPLADS)
Member, Committee on Hindi Advisory, Departments of Economic Affairs and Financial Services, Ministry of Finance
Chairman, Vigilance & Monitoring Cell, Jamui
Member, Standing Committee on Science & Technology, Environment & Forests
Member, Joint Committee on the Right to Fair Compensation and Transparency in Land Acquisition, Rehabilitation and Resettlement (Second Amendment) Bill, 2015
Member, Joint Committee on the Enforcement of Security Interest and Recovery of Debts Laws and Miscellaneous Provision (Amendment) Bill, 2016
In the 2019 Lok Sabha Elections, he won the Jamui (SC reserved) seat for the second time after defeating Bhudeb Choudhary of Rashtriya Lok Samta Party (RLSP) by 2,41,049 votes. On 5 November 2019, Chirag Paswan was unanimously elected as Lok Janshakti Party's new national president.
Salary
Chirag Paswan receives a monthly salary of Rs. 1 lacs + other allowances as a Member of the Parliament. [1]PRS Legislative Research
Assets & Properties
Movable Assets
Bank Deposits: Rs. 23.40 lacs
Bonds, Debentures, and Shares: Rs. 35.91 lacs
Motor Vehicles: Rs. 35 lacs
Immovable Assets
Residential Building (in Krishna Vihar, Patna): Rs. 90 lacs
Note: The given estimates of movable and immovable assets are according to the year 2019. It excludes the assets owned by his wife and dependents (minor). [2]MyNeta
Net Worth
Chirag Paswan's net worth for the year 2019 was estimated to be Rs. 1.84 crores. [3]MyNeta It excludes the net worth of his wife and dependents (minors).
Facts
Chirag Paswan owns an NGO named Chirag Paswan Foundation.
He earned criticisms from a faction of society, when he said,


I feel Ram Mandir should not be on our agenda, only development, farmers, jobs should be given priority. Same thing I had said when results of the three states came recently."