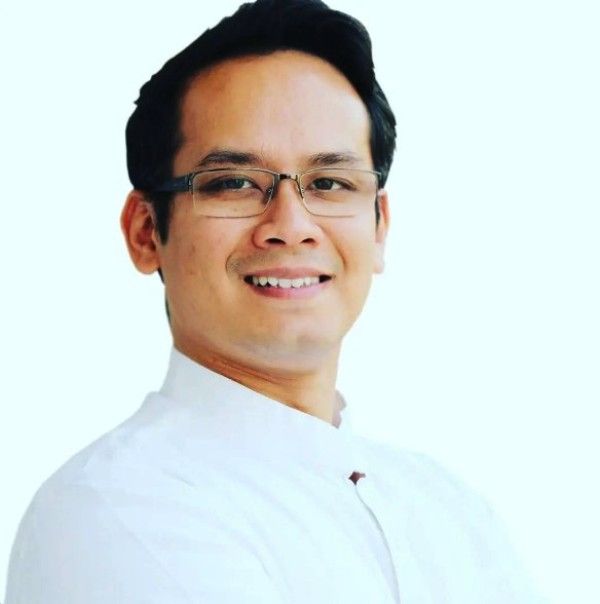 Gaurav Gogoi is an Indian politician and social worker who is the son of former Chief Minister of Assam, Tarun Gogoi. He has been elected to parliament twice from the Kaliabor constituency of Assam. In 2023, he hit the headlines after leading a No-Confidence Motion against the Narendra Modi-led government.
Wiki/Biography
Gaurav Gogoi was born on Saturday, 4 September 1982 (age 41 years, age of 2023) in Delhi, India. His zodiac sign is Virgo. Gaurav completed his school education at St. Columba's School Delhi in 2000. He then ppursued a B.Tech degree in Electronics Engineering from the Bharati Vidyapeeth College of Engineering (Guru Gobind Singh Indraprastha University), Delhi in 2004. In 2010, he attended the Robert F Wagner Graduate School of Public Service (New York University) where he earned a Master's degree in Public Administration. [1]Election Affidavit – Gaurav Gogoi
Physical Appearance
Height (approx.): 5′ 9″
Weight (approx.): 70 kg
Hair Colour: Black
Eye Colour: Black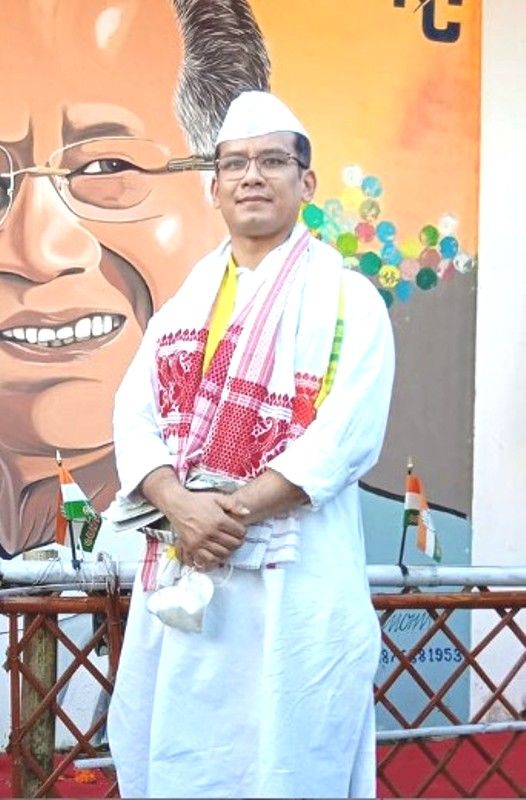 Family
Gaurav Gogoi belongs to the Tai-Ahom community, an ethnic group of Assam. [2]The Times of India
Parents & Siblings
Gaurav's father's name is Tarun Gogoi and his mother's is Dolly Gogoi. His father was a lawyer and politician, who served as the Chief Minister of Assam from 2001 to 2016, making him the longest-serving chief minister of the state. Tarun Gogoi died on 23 November 2020.
Gaurav has a sister named Chandrima Gogoi who holds a degree of MBA and lives abroad.
Wife & Children
In October 2013, Gaurav married Elizabeth Colebourn, who is British. Elizabeth is an alumna of the London School of Economics.
Gaurav has two children, a son, Kabir, born in 2016, and a daughter, Maya, born in 2020.
Other Relatives
Gaurav's uncle, Dip Gogoi, is the younger brother of Tarun  Gogoi. Dip Gogoi is a former member of the Parliament. He was elected to Lok Sabha thrice, in 2002 (by-elections), 2004, and 2009, from the Kaliabor constituency.
Relationships/Affairs
Gaurav dated Elizabeth when he was pursuing his Master's in Public Administration in New York. They met in 2010 when Elizabeth was an intern with the sanctions committee of the United Nations Secretariat. While discussing his relationship on a talk show, Gaurav said,
Initially, both families opposed our marriage. Elizabeth's family because of the cultural difference and mine because of the political impact it would have on my political career. But I always follow my heart so I decided to risk the consequences."
Religion
Gaurav Gogoi follows Hinduism.
Caste
Gaurav Gogoi belongs to the OBC community. The Ahom-Tai community in Assam is currently listed as an Other Backward Class (OBC) under constitutional reservation regulations. Despite a long-standing demand to declare them as a Scheduled Tribe (ST) group, it is still under consideration.
Address
Gaurav's permanent address is Nazirali, P.O. – Jorhat, District- Jorhat, Assam, PIN – 781005. [3]Election Affidavit – Gaurav Gogoi
Signature/Autograph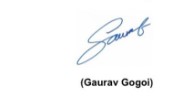 Career
Corporate
After completing his engineering degree, Gaurav joined the marketing team at Airtel, pursuing his dream of becoming a CEO. However, he soon realized that he wanted to make a social impact rather than a financial one. As a result, he left his lucrative job in 2005 and joined an NGO to work in remote areas.
Social Work
After working with a Delhi-based NGO, Parvah, Gaurav left for New York to pursue a degree in Public Administration. Upon completing his degree, he worked as a policy aide for the Permanent Mission of India to the United Nations in New York. When he returned to India, he founded an NGO, Farm2Food, to oversee the mid-day meal program and introduce children to organic farming.
Politics
Gaurav joined the Indian National Congress party in 2013 and was selected as the party's candidate for the Kaliabor constituency of Assam in the 2014 general election. He was elected to the 16th Lok Sabha, defeating Mrinal Kumar Saikia of the BJP by a margin of 93,874 votes. [4]The Times of India During his tenure from 2014 to 2019, he became a member of various committees including the Standing Committee on Defence, Railways, and Committee on Violation of Protocol Norms and Contemptuous Behaviour of Government Officers with Members of Lok Sabha.
In 2019, Gaurav was re-elected to the Lok Sabha from the Kaliabor constituency, which has been held by the Gogoi family since 1998. In 2020, he was appointed as the deputy leader of the Congress party in the Lok Sabha.
Gaurav led a No-Confidence Motion against the ruling party government on 26 July 2023, citing the Manipur ethnic violence as the reason. He was later appointed as the chairman of the screening committee on 3 August 2023, responsible for selecting candidates for the Rajasthan assembly elections. Other members of this committee included Ashok Gehlot, Sachin Pilot, and CP Joshi, among others.
Controversy
Defamation Suit Threat
In September 2023, Gagan Gogoi faced a defamation lawsuit threat from Assam's Chief Minister, Himanta Biswa Sarma, and his wife. In the same year, Gogoi alleged that Biswa's wife had unlawfully obtained a subsidy of Rs. 10 crore from the Assam Government's Prime Minister's Kisan Sampada Yojana and her husband, Himanta Biswa, was involved in this. In an interview, Gogoi stated that this subsidy was obtained for her company, Pride East Entertainment Private Limited. He further called for Himanta Biswa's resignation from his position as Chief Minister of Assam for being involved in the matter. Gaurav Gogoi said,
It hardly matters how much money has been credited to the account of the Chief Minister's family. Government subsidies should be given to local entrepreneurs and farmers genuinely in need of support."
Himanta Biswa and his wife, on the other hand, later refuted the claims and threatened to file a defamation suit against Gogoi. While addressing the issue in an interview, Himanta said that he would resign from his post if any evidence were found against him and his wife. Sarma's wife, Riniki Bhuyan Sarma, however, said that she would file a defamation case against Gogoi to protect the reputation of her company and its hardworking employees. [5]The Hindu Riniki Bhuyan said,
I am, therefore, forced to initiate a lawsuit of defamation with Rs 10 crore damages against Gaurav Gogoi in the court of law to defend the reputation of our hardworking employees from this slanderous campaign by him."
Awards, Honours, Achievements
Best Parliamentarian Award 2018 by Fame India Magazine
Bharat Asmita Rashtriya Puruskar 2022 by MIT School of Government
Assets & Properties
Movable Assets
Deposits in Banks, Financial Institutions and Non-Banking Financial Companies: Rs. 18,61,031
Shares and Bonds: Rs. 70,000
NSS, Postal Savings etc: Rs. 2,50,000
Motor Vehicles: Rs. 5,18,110
Note: The given estimates of movable and immovable assets are according to the year 2019. It excludes the assets owned by his wife and dependents (minor). [6]MyNeta
Net Worth
Gaurav's net worth for the financial year 2019-2010 was estimated to be Rs. 16,43,641. It excludes the net worth of his wife and dependents (minors). [7]MyNeta
Favourites
Leader(s): Bhagat Singh, Lal Bahadur Shastri, Jawaharlal Nehru
Facts/Trivia
He is a big foodie but never misses his exercise routine. On working days, he does a seven and on holidays a twelve-kilometre run. Discussing his love for food in an interview, he said,


I love food. I exercise to eat. My motivation to exercise is food because then I can tuck in whatever comes my way."
Gaurav never wanted to be a politician. He told about his dream in an interview and said,


My ambition was not to be a politician. My first dream was to be a CEO of a consulting firm. I wanted to be an active participant in the IT boom gripping India."
Gaurav established the Youth Forum on Foreign Policy, providing a platform for frank discussions on key issues between Indian foreign policy practitioners, scholars, and young citizens.
His hobbies are playing football, shooting, cooking, and dancing.