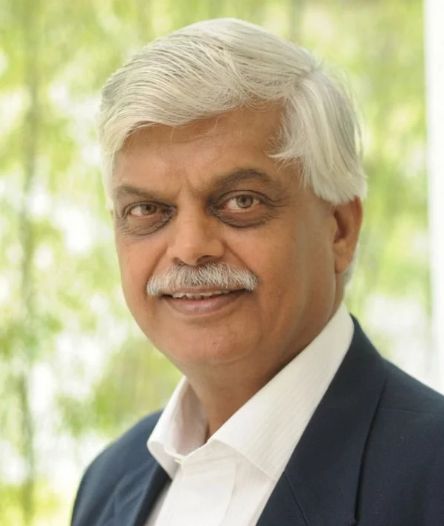 Sanjaya Baru is an Indian Political Commentator, Policy Analyst, Writer, and Journalist. He served as the Media Advisor and Official Spokesman to the former Prime Minister of India, Manmohan Singh. Let us find out some more interesting details about Sanjaya Baru's life, his family, biography and other facts.
Biography/Wiki
Sanjaya Baru was born in 1954 (age 65; as in 2019) in Hyderabad, India. He was educated at St. George's Grammar School and The Hyderabad Public School, Begumpet in Hyderabad. He did his Masters in Economics from Jawaharlal Nehru University, New Delhi. Further, he did his MPhil from the Centre for Development Studies, Thiruvananthapuram. He holds a PhD in Economics from Jawaharlal Nehru University, New Delhi.
Baru started his career as a professor of Economics. He has taught at the University of Hyderabad, the Indian Council for Research on International Economic Relations in New Delhi, and at the Lee Kuan Yew School of Public Policy in Singapore. He was a professor for around 10 years before he took a leap into journalism.
In 1990, he was called by the 'Doordarshan' to interview the then Finance Minister, Madhu Dandavate. It was after that that Baru found Journalism an exciting career and soon joined the Economic Times. As a journalist, Baru served as an Editor of the Business Standard, Chief Editor of Financial Express, and Associate Editor of Economic Times and Times of India. He was a personal friend to Dr Manmohan Singh. 
Physical Appearance
Height: 5' 7"
Weight: 75 kg
Family, Wife & Caste
Sanjaya was born into a Hindu Family. His father, B. P. R. Vithal, was the Finance and Planning Secretary during Manmohan Singh's tenure as the Finance Minister of India under P.V. Narasimha Rao's Government. His mother's name is Seshu Vithal. 
Sanjaya married Rama V. Baru. The couple is blessed with a daughter, Tanvika Baru.  
Career
After eight years in journalism, Baru left Times of India to spend some time at a research institute in Delhi. He took time off in between 1998 and 2000 to read and write. In 2000, he came back to journalism and has worked as an editor for India's major financial newspapers. He became an influential commentator on political and economic issues. Between 1999-2001, he was a member of National Security Advisory Board of India, Expert Group on Indian National Defence University, and the India-ASEAN Eminent Persons Group. He has been a Consultant with the Human Development Report Office, UNDP, and the Asian Development Bank. He has also lectured at Chatham House in London, National Defence College in Delhi and Indian School of Business in Hyderabad. 
From 2004 to 2008, Baru was appointed as the Chief Spokesperson and the Media Advisor of the Ex-Prime Minister of India, Dr Manmohan Singh; during his first term in the office. Since 2008, he served as a Senior Official in International Institute for Strategic Studies (IISS). In 2011, Baru took over as the Director of the Geo-economics and Strategy program of the Insitute. He also served as the Non-Executive Independent Director of Wockhardt Limited. Further, on 1 September 2017, Baru was appointed as the Secretary General of Federation of Indian Chambers of Commerce and Industry (FICCI). He was also the Additional Independent Director at Artemis Global Life Sciences Limited. 
As an author, Baru's publications include The Political Economy of Indian Sugar: State Intervention and Structural Change, Strategic consequences of India's economic performance, The Accidental Prime Minister, 1991: How P.V. Narasimha Rao Made History and India, and India and the World: Essays on Geoeconomics and Foreign Policy.
Controversies
In 2014, Sanjay Baru hit the headlines when he published his book titled 'The Accidental Prime Minister' where he stated that Dr Manmohan Singh was hardly in control of his cabinet and was totally subservient to Congress Party and the Party Chief Sonia Gandhi during his tenure as the Prime Minister. He stated that Dr Singh's vital power was erased by the party president Sonia Gandhi over his two terms. However, a Congress representative called Baru's book "a work of fiction written by a disgruntled turncoat."
When Dr Singh declared his retirement before the elections in 2014, Baru was left with no option other than publishing the book with the pressure of the publishers; although it was earlier decided that the book would release after the elections. It was alleged by the Congress leaders that the book was released at the time when the heat of the 2014 elections was at its peak and opposition posed questions to Dr Singh based on the claims made by the book. 
Facts
Sanjay Baru's book "The Accidental Prime Minister" raised many controversies and the PMO released an official statement stating, 

"

It is an attempt to misuse a privileged position and access to high office to gain credibility and to apparently exploit it for commercial gain."
In his book "The Accidental Prime Minister," Baru disclosed many confidential conversations between the PM and Ministers. He also disclosed that during Singh's tenure as the Prime Minister, his choice was often overruled by Sonia Gandhi.
Baru claims that he wrote the book "The Accidental Prime Minister" because Dr Singh was not getting credit for all the work he has done and that 90% of his writings were in favour of Dr Singh.
Baru referred Robert Vadra, the son-in-law of Sonia Gandhi, as "Damadji" in his book.
He made a bold statement in his book about Rajiv Gandhi being a weak Prime Minister. 
Dr Manmohan Singh's daughter, Upinder Singh, commented on Baru's book "The Accidental Prime Minister" as a 'huge violation of trust.'
However, the movie "The Accidental Prime Minister" was opposed by the Congress Party and supported by the BJP.
Congress leaders claimed Sanjaya Baru's book as a 'Cheap Fiction' and that it was written in revenge after Baru was denied office of the advisor of PM for the second term.
In 2010, Baru was bestowed with the GITAM Foundation Annual Award.
His hobbies include reading, writing and listening to music.