Safoora Zargar is an MPhil student from Jamia Millia Islamia who belongs to the Kishtwar District of the Jammu region in the Indian union territory of Jammu and Kashmir. She is best known for her role in student activism and the Citizenship Amendment Act protests.
Wiki/Biography
Safoora Zargar was born in 1993 (age 30 years; as of 2023) in Kishtwar, Jammu and Kashmir. She grew up in Delhi and NCR. Safoora did most of her schooling in Faridabad. [1]The Wire After graduating with a B.A. from Jesus and Mary College, Delhi University, Safoora went to Jamia Millia Islamia (New Delhi) where she did an M.A. in sociology. In 2019, she got herself enrolled in an MPhil in sociology at Jamia Millia Islamia.
Physical Appearance
Height (approx.): 5′ 4″
Hair Colour: Black
Eye Colour: Black
Family & Caste
Safoora Zargar belongs to a Mulsim family of Kishtwar, Jammu and Kashmir. [2]DNA
Parents & Siblings
Safoora Zargar's father, Shabir Hussain Zargar is a retired Indian government employee who used to work with a PSU. [3]The Wire Her mother is a homemaker. Safoora has a sister, Sameeya Zargar.
Relationships, Husband & Children
Safoora Zargar got married to Saboor Ahmed Sirwal on 6 October 2018 in Kishtwar, Jammu and Kashmir, and it was an arranged marriage. [4]The Wire
Wedding Pictures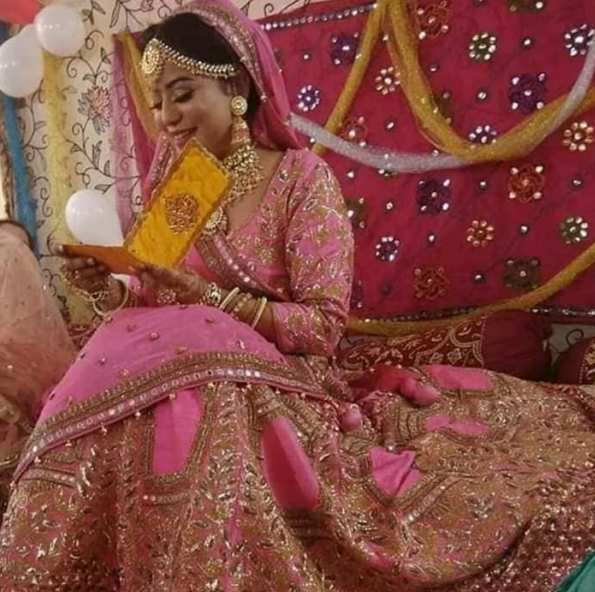 Anti-CAA Protests
While pursuing her MPhil at Jamia Millia Islamia, Safoora became a member of the media wing of the Jamia Coordination Committee, the wing which is allegedly described as one of the main agencies to trigger the anti-CAA protests in the country. Safoora extensively campaigned against the Citizenship Amendment Act throughout Delhi and NCR. She led many anti-CAA protests in the region. During one such protest on 10 February 2020, she fainted in a scuffle between the police and students.
Controversy
On 10 April 2020, the Delhi Police arrested Safoora Zargar at her residence in Delhi in connection with FIR 48/2020 filed in the Jaffrabad road-block case. The Delhi Police accused her of being a key "conspirator" in the violence that erupted in northeast Delhi at the Jafrabad Metro station on 22–23 February 2020. In the violence, at least 53 people were killed, mostly Muslims. [5]ALJAZEERA
After being brought before the Metropolitan Magistrate on 11 April 2020, Safoora was remanded in police custody for two days. Although she was granted bail on 13 April 2020, she was immediately re-arrested the same day in a different case in connection to FIR 59/2020, and on 20 April 2020, some more charges were framed against her by the Delhi Police. [6]FIDH
Safoora Zargar was also charged under the Unlawful Activities (Prevention) Act (UAPA). [7]The Print Reportedly, Zargar has been charged with as many as 18 crimes, including rioting, possession of arms, attempt to murder, incitement of violence, sedition, murder, and promoting enmity between different groups on grounds of religion. Since 15 April 2020, Safoora has been lodged in Delhi's Tihar Jail. Reportedly, she was kept in solitary confinement in the prison for almost two weeks to safeguard her and her unborn baby from the COVID-19. [8]ALJAZEERA On 4 June 2020, Delhi's Patiala House Court denied bail to Safoora Zargar for her alleged role in the Delhi riots conspiracy case. While dismissing her bail petition, Judge Dharmendra Rana said,
When you choose to play with embers, you cannot blame the wind to have carried the spark a bit too far and spread the fire. The acts and inflammatory speeches of the co-conspirators are admissible u/s 10 of the Indian Evidence even against the applicant/accused." [9]The Wire
On 24 June 2020, she was released on bail from Delhi High Court. Safoora had sought bail citing her pregnancy and severe medical issues. [10]Hindustan Times A Delhi trial court discharged 11 accused in the Jamia violence case of 2019 on 4 February 2023, including Sharjeel Imam, Safoora Zargar, Asif Iqbal Tanha, and six others. Following the trial court's verdict, the Delhi police challenged it in the high court, and on 28 March 2023, the Delhi High Court set aside Sharjeel Imam, Safoora Zargar, Asif Iqbal Tanha, and six others' discharges. The prosecution claimed that the accused took part in the mob, raising slogans of "Delhi police murdabad," and consciously participating in the unlawful assembly. This view was supported by Justice Swarna Kanta Sharma, who handed down the judgement against the accused. [11]India Today
Pregnancy & Social Media Trolls
Reportedly, at the time of her arrest, Safoora was three months pregnant. As soon as her pregnancy report came out, social media flooded with trolls criticising her pre-marriage pregnancy. Many people started doing her character assassination on social media by sharing her unrelated photos and videos. In one such video of a couple-sex, people claimed that Safoora was in the video; however, later it was found that it was not Safoora in the video but a PornHub model, Selena Banks. [12]Alt News
Favourites
Clothing Brand: Jack & Jones
Novelist: George R. R. Martin
Facts/Trivia
As she grew up in Delhi, she lacks typical Kashmiri features or a Kashmiri accent.
She loves reading and reciting Shayaris.
In 2018, she extensively protested against the Kathua Rape case.
In 2018, she also protested against the turmoil in Syria.