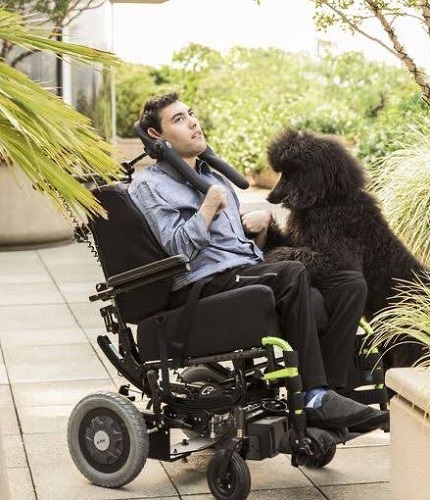 Zain Nadella was the son of the Indian-born American chairman and CEO of Microsoft Satya Nadella. Zain was a special child and was born with cerebral palsy, and due to his medical condition, he passed away on February 28, 2022.
Wiki/Biography
Zain Nadella was born on Tuesday, August 13, 1996 (age 25 years; at the time of death), in Bellevue, Washington, US. His zodiac sign is Leo.
Physical Appearance
Height (approx.): 5′ 9″
Eye Colour: Black
Hair Colour: Black
Family
Parents & Siblings
His father, Satya Nadella, is the executive chairman and CEO of Microsoft. His mother's name is Anupama Nadella. Zain had two younger sisters named Tara Nadella and Divya Nadella.
Wife
He was not married.
Medical Condition of Zain Nadella
When Zain's mother was in the thirty-sixth week of her pregnancy, she noticed that the baby was not moving properly in her stomach. So Zain's parents went to a hospital for a routine checkup. On examination, doctors noticed that there was something abnormal about the pregnancy, so they went on for an emergency cesarean section. At the time of birth, Zain weighed three pounds, and he did not cry right after his birth. Later, the doctor examined him and detected that he was born with cerebral palsy, a group of disorders that affect a person's ability to move and maintain balance and posture. Within a short span of his birth, he was taken to a children's hospital named Seattle Children's Hospital, Washington, US. Zain spent his whole life in the hospital as he was under treatment there. In an interview, while talking about Zain, his father said,
As parents, our lives have been shaped by the needs of our children, and it is our hope that in honoring Zain's journey, we can improve and innovate care for future generations in every community. Zain loves music and has wide-ranging tastes spanning eras, genres, and artists. He likes everything from Leonard Cohen to Abba to Nusrat Fateh Ali Khan and wanted to be able to flip through these artists, filling his room with whatever music suited him at any given moment."
During an interview, Zain's sister Tara said,
Zain's lessons have made me passionate about ensuring that every voice is heard and respected because a quieter voice isn't a lesser voice. The staff, nurses, and doctors at Seattle Children's embody a compassionate, respectful understanding of my brother's rights. They also teach young advocates like me by example, showing how leadership in inclusiveness is fundamental for making a change towards greater acceptance. Whenever possible, I talk with people about the importance of cultivating inclusion. I use the personal experiences that have given me a unique perspective to try to share and inform others."
Death
Due to cerebral palsy, he passed away on February 28, 2022. [1]India TV News