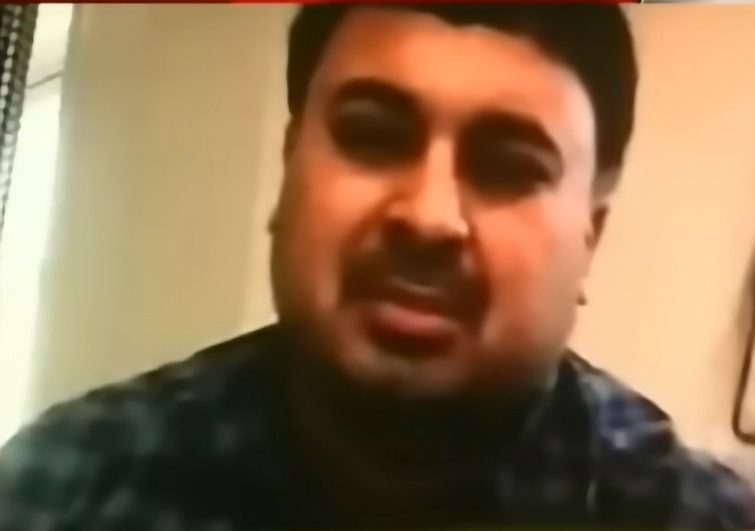 Anurup Bhattacharya and his wife gained public attention for their struggle against the Norweigan foster care system to regain custody of their children. The authorities had taken their children away from them on the basis of "bad parenting."
Wiki/Biography
Anurup Bhattacharya was born in Kolkata. He completed his education at Banaras Hindu University in M.Sc tech, Geophysics in 2003. [1]Anurup Bhattacharya – LinkedIn
Physical Appearance
Height (approx.): 5′ 10″
Weight (approx.): 90 kg
Hair Colour: Black
Eye Colour: Black
Family & Caste
Anurup belongs to a Hindu Bengali family.
Parents & Siblings
Anurup's father's name is Ajay Bhattacharya and his mother's name is Krishna Bhattacharya.
He has a brother named Arunabhas Bhattacharya who is a dentist.
Wife & Children
Anurup Bhattacharya married his wife Sagarika Bhattacharya in 2007.
The couple has two children, a son named Avigyan who was born in 2008 (age 16 years; as of 2023,) followed by a daughter named Aishwarya born in 2010 (age 14 years; as of 2023.)
The couple has been divorced since 2012. [2]India Today
Career
During his college years, he worked as a Senior Research Scholar in National Geophysical research fellow in Heat Flow studies and with the Government of India project for the delineation of a Legal Continental shelf in Seismic gravity and magnetic studies in NCAOR. He then worked in Schlumberger Information Solutions as Geoscientist till 2010 after which he moved to Norway with his wife. He has worked with Landmark Graphics as Senior Geologist since 2010.
Norwegian Child Welfare Services (CWS) Controversy
In 2007, Anurup Bhattacharya and Sagarika Bhattacharya relocated to Norway. However, according to reports, the family came under the scrutiny of the child welfare service for several months. In May 2011, the authorities took away their children (Abhigyan, 3 years old, and Aishwarya, 1 year old at the time of the incident) citing concerns about their parenting skills.
The charges included objections to Sagarika hand-feeding the baby and the children sharing the same bed as their parents, which is a common practice in Indian households. The parents were also accused of providing unsuitable clothes and toys for their children and not giving them enough room to play. Furthermore, Sagarika was charged with slapping her child, even though it was only a single incident. The Child Welfare Services, also known as Barnevernet, is responsible for protecting children in Norway and imposes strict regulations regardless of the cultural background of the families. A mild slap is considered illegal, and the organization provides assistance in the form of counseling, advisory services, and aid measures, including external support contacts, relief measures, and access to daycare. The Bhattacharyas were receiving counseling services, which they claimed to have followed. Following a diplomatic dispute and conflict between the parents and the officials, custody of the children was transferred to Anurup Bhattacharya's brother. Eventually, the children were allowed to return home with their mother. The incident also led to a diplomatic row between India and Norway.
Facts/Trivia
Anurup filed for a divorce in 2012. According to sources, Anurup Bhattacharya claimed that his wife had a severe psychological condition. He reportedly stated that he had concealed this information previously to gain custody of their children.
"It was not just cultural bias that prompted the Child Welfare Services to act. My wife has a serious psychological problem. She is extremely immature, like a teenager really, and all this media attention has gone to her head. I tried to protect her and do her bidding. But last night was such a shock that I have now moved out and am seeking a legal separation. This is not the first time this has happened. Sagarika has assaulted me many times before," Anurup said.
Anurup also claimed that the children feel traumatized to go back to their mother and talk to him for hours on Skype. [3]

Headlines Today – YouTube
It was reported that Avigyan exhibited symptoms resembling autism during his early years, and as a result, he was enrolled in a kindergarten program located close to his family's residence. After his kids return to India in 2011, he claimed that fostering has worsened his son's mental condition. Anurup claimed that the son's behavior of banging his head against the wall increased when he returned from foster care.
"I notice that Abhigyan's head banging has worsened. He has become even more stubborn and adamant than before. Yes, he does make eye contact now. But he has also started hitting his little sister, something he never did before," he said in an interview.
A movie named Mrs. Chatterjee Vs Norway which is to be released on 17 March 2023, stars Rani Mukerji in the role of his wife Sagarika and Anirban Bhattacharya in the role of Anurup.
After the release of the trailer, the hashtag #BoycottGermany started trending in India. This is because of the fact that another couple in Germany, Bhavesh, and Dhara Shah, are fighting to get their baby back, a case similar to that of the Bhattacharyas'.