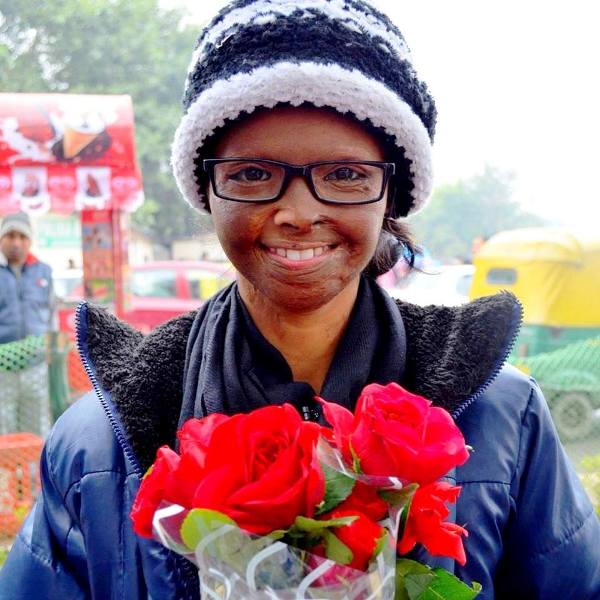 Laxmi Agarwal is an activist who became a victim of an acid attack at the tender of 15. Let us take a dig into Laxmi's struggle to survive and her unbreakable approach towards life after an acid attack.
Biography/Wiki
Laxmi was born on 1 June 1990, in New Delhi. This 28-year-old strong woman is a pure example for all the acid attack survivors across the world. In 2005, 15-year-old Laxmi was attacked by a 32-year-old man, Gudda a.k.a Nahim Khan and his 2 other friends for rejecting his marriage proposal. Guddu was Laxmi's friend's elder brother.
The acid attack disfigured her face, her back, and many other parts of her body. Just after her recovery, she came out of her home to campaign for 'Stop Acid Attacks' and worked as a campaign coordinator and also filed a PIL in which she pleaded for a total ban on the sale of acid, citing the expanding number of incidents of acid attacks on women in 2006. After some time, she coined her own campaign, 'StopSaleAcid,' for which she was awarded many awards and honours.
Her work made her the voice of all the acid attack survivors across the world. She along with other acid attack victims started a hunger strike for the rehabilitation of such survivors and also to achieve an immediate legal justice. In 2013, the Supreme Court regulated a new set of rules prevailing the sale of acid in India in which a person below the age of 18 could not purchase acids and an identity card should be produced by the customer before purchasing acid.
Boyfriend, Children & Family
Laxmi was born into a middle-class family. Her father was a domestic cook and her mother was a homemaker.
In an interview, Laxmi stated that her father was her greatest pillar of strength. Her father and her brother passed away due to a prolonged disease. She met her love, Alok Dixit during a campaign. The couple decided to move in together without getting married, challenging all the taboos of the Indian society. They together have a daughter, Pihu. However, the couple split soon after the birth of their daughter.
Career
Laxmi completed her class 10th from Sarvodaya Kanya Vidyalaya school. She had to stop her further studies after the awful accident. In 2014, she started hosting a television show, Udaan, airing on New Express. Laxmi along with her partner, Alok, founded an NGO, Chhanv Foundation. She also became the face of the brand, 'Viva n Diva campaign.'
In 2014, Laxmi was honored with the International Women of Courage Award presented by the First Lady, Michelle Obama.
Laxmi walked the ramp at London Fashion Week in 2016.
Facts
Laxmi always wanted to become either a singer or a dancer since her childhood. She also told that she was going to attend her first ever singing class, the day she was attacked by 'Guddu.'
She also revealed that she was very scared when her daughter was born. She thought her daughter would get scared on seeing her.
In 2018, Laxmi disclosed in an interview that she faces a great difficulty in finding a job which could fulfill her and her daughter's basic needs of life. She revealed that she is an experienced beautician but her disfigured face hampers all the job opportunities she gets.
In 2018, Deepika Padukone was signed to play the role of Laxmi in her biopic and also turned producer with the film in collaboration with the director, Meghna Gulzar.