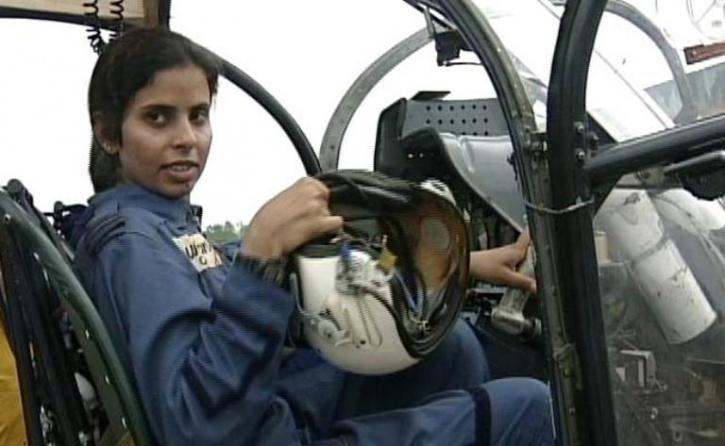 Gunjan Saxena is best-known as one of the first women combat aviators who entered the war zone of Kargil in 1999 along with her fellow lieutenant Srividya Rajan. Though the initiation of women into the battalion started in 2016, Gunjan Saxena and Srividya Rajan broke the criterion becoming the first ever women IAF officers to fly in a combat zone during the Kargil war. Let us find out some more interesting facts about Gunjan Saxena.
Biography/Wiki
Gunjan Saxena is 45 years old (as in 2020) [1]She The People. She graduated from Hansraj College, University of Delhi. While pursuing her graduation, she joined Safdarjung Flying Club in Delhi to learn the basics of flying.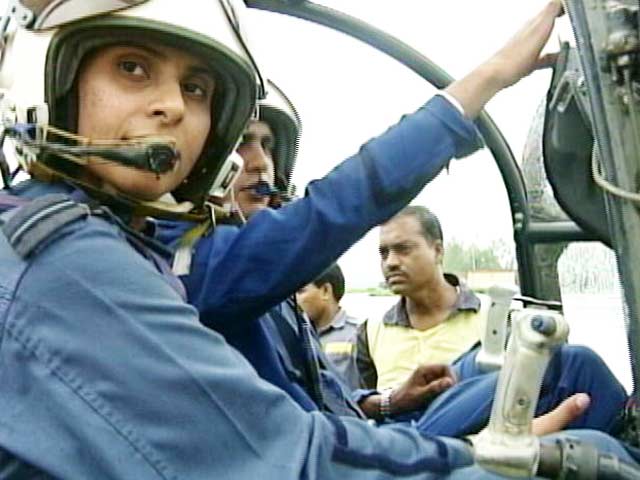 Born and brought up in a family with an army background, Gunjan also decided to join the armed forces after graduation. In one of her interviews, Gunjan told that she got to see the cockpit at the age of five when she was accompanied by her cousin who was an Indian Airlines Pilot. It was at that time, she decided to fly. She got an opportunity to join the very first women's batch of IAF trainee pilots. She cleared SSB examination and joined the IAF as a pilot. Also, in 1994, she got an opportunity to be selected in the first batch of women IAF trainee pilots which consisted of 25 women.
Family & Husband
Gunjan Saxena was born into a family of army officers. Her father, Anup Saxena was in the Indian Army. Her brother, Anshuman Saxena is also in the Indian army. Gunjan is married to an IAF officer who is also a pilot and mostly flies Indian Air Force Mi-17 Helicopter. The couple has a daughter, Pragya, born in 2004.
Career
In 1994, Gunjan joined the Indian Air Force along with 25 other women trainee pilots. Her first posting was in Udhampur, Jammu and Kashmir (Himachal Pradesh). Waiting for the right opportunity to serve and help the country, Gunjan along with her associate lieutenant Srividya Rajan, got the chance in 1999; when the Kargil war broke out between India and Pakistan. Indian army's two major operations which led to the triumph during the Kargil War were Operation Vijay and Operation Safed Sagar. Gunjan was associated with Operation Vijay with the tasks involving medical evacuation, surveillance of Pakistani positions in the war zone, and the provision of supplies. 
Earlier in those days, women were not employed or allowed to fly in the war zone owing to extreme physical and mental stress. But, when the Kargil war broke out, the Indian army was in desperate need of all its pilots to perform the duties in order to attain victory against Pakistan. Hence, the situations took an extreme change and the women pilots were called on to perform their duties. Hence, in June 1999, Gunjan docked in the Kargil, representing an Indian Air Force flight officer.
Gunjan escorted her helicopter into the steep valleys of Kargil, battling through the skies; to rescue the injured soldiers. Her tasks involved evacuating casualties and carry out an aerial observation. She and her fellow lieutenant Srividya Rajan had to even preclude the Pakistani fires while on the mission. Gunjan air-dropped crucial equipment to army units at the points in the Dras and Batalik sectors. In one of her interviews, she mentioned that picking up the dead and the wounded from the mountain edges, where flying a chopper requires an excessive skill, was her assignment. She often had to complete her task with Pakistani gunfire and missiles targeted towards her helicopter. Evacuating the injured soldiers and saving the lives motivated her the most.
Awards
Gunjan Saxena received the Shaurya Veer Award for her magnificent determination and courage during the Kargil war. 
Facts
Lack of basic amenities in the army camps was common during those days and Gunjan also faced such difficulties while she was posted in Udhampur unit of Jammu and Kashmir.  She stated that there was a dearth of separate washrooms and changing rooms. So, she and her female coursemates took turns standing as guards while the others changed in order to safeguard privacy. But these facilities were later restored. 
While performing her duties in the Kargil war as the flight officer, Gunjan's helicopter was fired upon by the Pakistani troops wherein she had a narrow escape. 
Around 500 Indian army officers, soldier, and jawans were killed during the Kargil War.  
Gunjan is often referred to as the "Kargil Girl."
In 2018, a Bollywood biopic on Gunjan Saxena was announced in which Jhanvi Kapoor played Gunjan Saxena's role.
After seven years of her service in the Indian Military, Gunjan's tenure as a Chopper Pilot ended in July 2004.
Currently, Gunjan is a homemaker residing at Jamnagar in Gujarat.