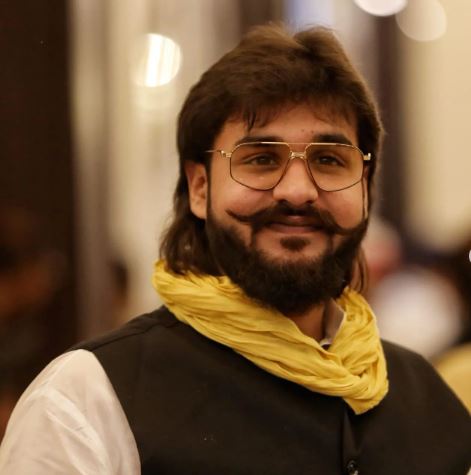 Abbas Ansari is an Indian politician and a skeet shooter. In 2022, he became a Member of the Legislative Assembly from the Mau constituency of Uttar Pradesh on a ticket from the Suheldev Bharatiya Samaj Party. He is the son of the jailed mafia don and politician Mukhtar Ansari. In 2022, he was declared an absconder by the Lucknow bench of Allahabad High Court after he failed to appear in court in the illegal arms purchase case.
Wiki/Biography
Abbas Ansari was born as Abbas Bin Mukhtar Ansari [1]Abbas Ansari- Instagram on Wednesday, 12 February 1992 (age 30 years; as of 2022) in Ghazipur, Uttar Pradesh. His zodiac sign is Aquarius.
Abbas hails from a family of politicians. He pursued his class 12 from G.D. Goenka World School, Sohna, Gurgaon, Haryana (2011). [2]MyNeta He holds a degree in business management. [3]Hindustan Times
Physical Appearance
Height (approx.): 5′ 8″
Hair Colour: Brown
Eye Colour: Brown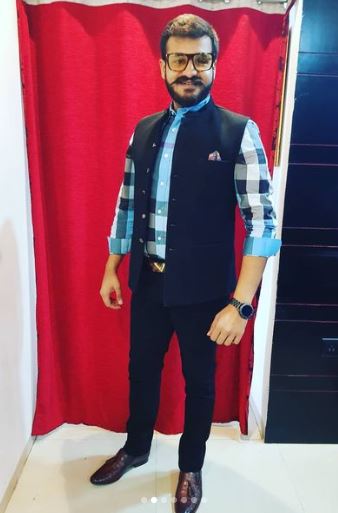 Family
Parents & Siblings
Abbas Ansari's father, Mukhtar Ansari (also known as Mokhtar Ansari) [4]MyNeta, is a gangster turned politician. As of 2022, Mukhtar Ansari is lodged in Banda jail in UP. His mother, Afsha Ansari, is a homemaker. He has a younger brother named Umar Ansari, who is also a politician.
Wife & Children
Abbas Ansari is married to Nikhat Bano. Nikhat is a homemaker. Together, they have a son named Abubakar Ansari, who was born in 2021.
Other Relatives
Abbas Ansari's great grandfather Dr. Mukhtar Ahmed Ansari was an Indian nationalist and politician. Mukhtar was the president of the Indian National Congress and the Muslim League during the Indian Independence Movement (1857-1947). He was also one of the founding members of the Jamia Millia Islamia University and served as its Chancellor from 1928 to 1936.
His grandfather's name is Subhanullah Ansari and grandmother's name is Begum Rabia.
Abbas' paternal uncles Sibakatullah Ansari and Afzal Ansari are both politicians. They have held various positions in the Uttar Pradesh Legislative Assembly.
His cousin Mannu Ansari (son of his uncle Sibakatullah Ansari) is also a politician.
Religion & Caste
Abbas belongs to a Muslim family of Sunni caste and follows Islam. [5]Firstpost [6]UP Vidhan Sabha
Career
Shotgun Shooting
Abbas Ansari started his career as a skeet shooter. He is one of the few shooters who excel in all three categories- big bore skeet, rifle, and pistol. Abbas won his first national championship in 2011 in the shotgun category.
He then bagged gold medals in two more national championships in shooting. Later, he was selected in Indian shooting team that participated in international events. Abbas represented India in two shooting world cups in Germany and Finland.
In 2014, he was practising for the Rio Olympics, however, he could not qualify for the same as he met with an accident. In 2015, he participated in the National Shotgun Shooting Championship.
Politics
Abbas began his career in politics in 2016 by joining the Bahujan Samaj Party. In 2017, he contested the Uttar Pradesh Legislative Assembly Elections from the Ghosi constituency on a ticket from the Bahujan Samaj Party. However, he lost the elections to Fagu Chauhan of the Bharatiya Janata Party.
In 2022, Abbas won the Uttar Pradesh Legislative Assembly election from Mau. He contested the elections on behalf of the Suheldev Bharatiya Samaj Party, an ally of the Samajwadi Party.
The seat was earlier occupied by his father, Mukhtar Ansari; Mukhtar represented the Mau Sadar constituency as MLA five times since 1996.
During a media conversation, when the reporters asked him why his father did not file his nomination, Abbas replied,
You should ask the government and administration about this."
Controversies
Cases Pending
3 charges related to Cheating and dishonestly inducing delivery of property (IPC Section-420)
3 charges related to Forgery of valuable security, will, etc. (IPC Section-467)
3 charges related to Forgery for purpose of cheating (IPC Section-468)
1 charge related to Having possession of a document described in Section 466 or 467, knowing it to be forged and intending to use it as genuine (IPC Section-474)
Cases Where Convicted
1 charge related to Falsification of accounts (IPC Section-477A)
1 charge related to Punishment for theft (IPC Section-379)
1 charge related to Illegal payments in connection with an election (IPC Section-171H)
3 charge related to Using as genuine a forged document or electronic record (IPC Section-471)
2 charge related to Punishment of criminal conspiracy (IPC Section-120B)
1 charge related to Dishonest or fraudulent execution of a deed of transfer containing false statement of consideration (IPC Section-423)
1 charge related to Punishment for forgery (IPC Section-465)
1 charge related to Punishment for criminal trespass (IPC Section-447)
1 charge related to Disobedience to order duly promulgated by a public servant (IPC Section-188)
1 charge related to Punishment for cheating by personation (IPC Section-419)
Declared an 'Absconder'
On 12 October 2019, an FIR was lodged against Abbas Ansari by Inspector Ashok Singh, the then in charge of the Mahanagar police station. In the FIR, it was alleged that Abbas had obtained a gun license from Lucknow and then he got it transferred to Delhi, where he purchased many arms. A charge sheet was filed against him on 24 December 2020. Later, the court issued an arrest warrant against Abbas for procuring multiple arms fraudulently on a single arms licence. Various summons were issued against him, however, Abbas did not show up in the court. The MP-MLA court even extended the time of his arrest thrice, but on his repeated absence from court the Special ACJM of MPMLA Court Ambrish Srivastava declared Abbas 'absconding' by issuing 82 Criminal Procedure Code against him on the request of the police. The court also issued a notice to seize his property, a non-bailable warrant, and a lookout notice against him. Although Ansari applied for anticipatory bail, the court did not approve it. The court while rejecting the application said,
Considering serious allegations that the accused-applicant got registered his arms licence fraudulently and obtained prohibited barrels, weapons and cartridges in large numbers by taking the ground of shooting; and he has purchased weapons and cartridges, which are prohibited in shooting practice and against the Notification dated 4.8.2014 of the Government of India."
The court further said,
And also considering the fact that accused-applicant has been avoiding the process of the court against whom proclamation has been issued, this court does not find any ground to grant anticipatory bail to the accused-applicant." [7]Zee News
Arrested in a Money Laundering Case
On 12 November 2022, he was arrested by the Enforcement Directorate (ED) in Prayagraj in connection with a money laundering case. Following his arrest, the agency produced him before a court in Prayagraj. [8]The Indian Express
Signature
Address
Darjee Mahal-2 MN-111 Yusufpur Prince Cinema Road Mohammadabad Ghazipur
Assets & Properties
Movable Assets
Bank Deposits: Rs. 4,75,238
Motor Vehicles: Rs. 28,89,240
Other Assets (Revolver Gun): Rs. 43,00,000
Immovable Assets
Non-Agricultural Land: Rs. 4,05,88,000
Commercial Buildings: Rs. 3,50,00,000
Residential Buildings: Rs. 50,00,000
Note: The given estimates of movable and immovable assets are according to the year 2021. It excludes the assets owned by his wife and dependents (minor). [9]MyNeta
Net Worth
Abbas' net worth for the financial year 2020-2021 was estimated to be Rs. 9 crores. [10]MyNeta It excludes the net worth of his wife and dependents (minors).
Favourites
Skeet Shooter: Ennio Falco
Facts/Trivia
Abbas loves travelling and doing adventure sports in his leisure time.
He follows a non-vegetarian diet.
He is very particular about his fitness and follows a strict workout regimen.
Abbas owns a Mercedes Benz and Ford Endeavour.
In 2016, he inaugurated Ansari Public School in the Mau district of Uttar Pradesh.