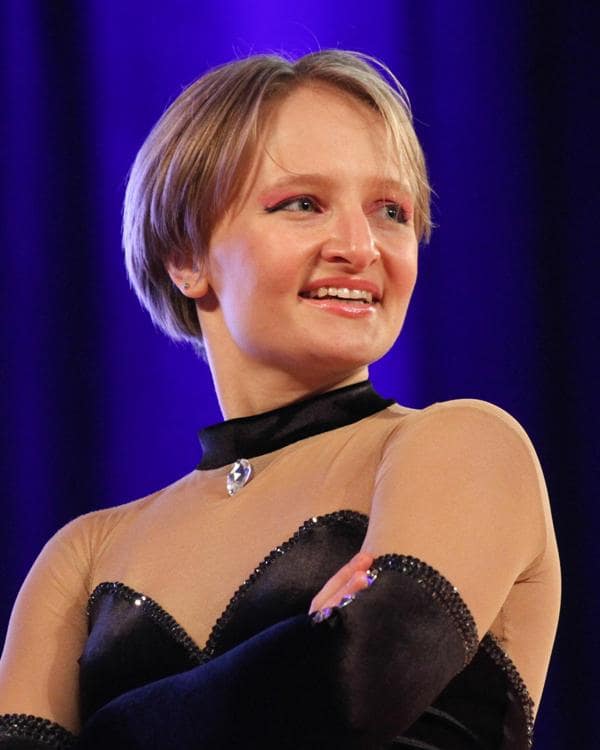 Katerina Vladimirovna Tikhonova is a Russian scientist and a tech executive. She is also the second daughter of Russian President Vladimir Putin. She is also a well educated and well-trained scientist. She is also known for running several publicly funded projects, that have been associated with the state-run Moscow State University. She also happens to be a Deputy Director of the Institute for Mathematical Research of Complex Systems at Moscow State University. She is also well-known for her athletic Acrobatic Dancing. She was sanctioned in 2022 by the United States of America.
Wiki/Biography
Katerina Vladimirovna Tikhonova was born on Sunday, 31 August 1986 (age 35 years; as of 2022) in Dresden, East Germany (now Germany). Katerina was born in East Germany when her father Vladimir Putin was posted there as a KGB spy. In 1991, after the reunification of East and West Germany, Putin along with his family moved to Leningrad (now St. Petersburg) where Katerina attended Peterschule which is a German Gymnasium. She also studied the German language at Peterschule. Due to a rise in gang violence at Leningrad, Putin sent his daughters back to Germany where they would complete their studies. Later on, the Putin family moved to Moscow, where Katerina attended the German School, Moscow. Katerina completed her Oriental Studies at St. Petersburg University, specializing in the subject of Japanese history. [1]Reuters
Physical Appearance
Height (approx.): 5′ 7″
Weight (approx.): 69 kg
Hair Colour: Blonde
Eye Colour: Gray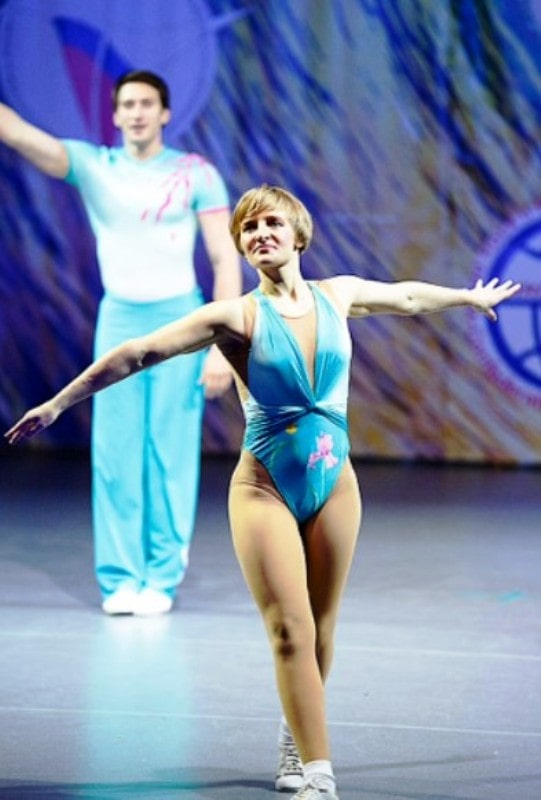 Family
Parents & Siblings
Her father is Vladimir Putin, who is also the President of the Russian Federation.
Her mother's name is Lyudmila Putina. Lyudmila was a former flight attendant. [2]Business Standard
She also has an elder sister named Maria Vladimirovna Vorontsova.
Husband
In 2013, she got married to a Russian billionaire and a business tycoon, Kirill Shamalov.
They both got divorced in 2018. [3]Bloomberg
Career
Finishing the studies
To enter the University of St. Petersburg, Katerina Vladimirovna Tikhonova took and passed the entrance examination in July 2005. Katerina was expected to study the history of Ancient China, but she rather chose to study and specialise in the history of Japan. [4]Kompromat.ru She graduated after majoring the Ancient Japanese history in 2009. Katerina completed her Master's degree in the subjects of physics and mathematics from Moscow State University. [5]Reuters The degree was earned by Katerina after submitting a dissertation, titled "Mathematical problems of correcting the activity of vestibular mechanoreceptors". Her dissertation was widely accepted, as a result of which she worked with several renowned scientists, and published several succeeding volumes of her scientific journal.
Career after her studies
Her non-profit organisation, Innopraktika, works on the principle of unification of two different projects of the Moscow State University; the National Intellectual Development Foundation (NIDF) and the National Intellectual Reserve Centre (NIRC). Innopraktika works for promoting the projects that have been undertaken by young and talented Russian scientists. In 2020, Innopraktika established a new artificial intelligence department in collaboration with the Moscow State University; appointing Katerina Vladimirovna Tikhonova as the Director of the department. [6]Reuters
A champion as an Acrobatic dancer
Apart from her intellectual capabilities, Katerina is also a well known Acrobatic Dancer. In 2010, Acrobatic rock n' roll gathered the attention of Katerina. Acrobatic rock n' roll is a Non-Olympic, athletic sport. She soon began training for the sport and often participated in many competitions along with her partner, Ivan Klimov. The duo secured the fifth position at the World Championship in 2013 and in 2014 the pair stood second in the Russian Championship. [7]The Quint
Controversies
The United States has accused Katerina of playing a major role in shadowing Putin's actual wealth. [9]

The Hindu The United States issued an official statement about the sanctions. The country stated,


We have reason to believe that Putin, and many of his cronies, and the oligarchs, hide their wealth, hide their assets, with family members that place their assets and their wealth in the U.S. financial system, and also many other parts of the world. We believe that many of Putin's assets are hidden with family members, and that's why we're targeting them." [10]The Hindu
The sanctions on Katerina are in response to the allegations of the Russian military's perpetrated massacre of the resident of Bucha, Ukraine.
Katerina has a total of 5 advisers in her organisation's council; out of which 2 are retired KGB officials and close friends of Putin.
The American Treasury Department has accused Katerina's non-profit organisation to be working secretly with the Russian government, and the defence industry. In an officially issued statement, the Treasury Department said,


Katerina Vladimirovna Tikhonova (Tikhonova)  is the daughter of Russian President Putin. Tikhonova is a tech executive whose work supports the GoR and defence industry." [12]US Treasury Department

There are rumours that Katerina Vladimirovna Tikhonova has another, younger step-sister, that her father and his supposed girlfriend had together. [13]

Business Standard
Net Worth
The net worth of Katerina Vladimirovna Tikhonova has been reported to be around $1.3 billion. [14]Vardags When Katerina Vladimirovna Tikhonova was married to Kirill Shamalov, the couple revealed that their net worth was around $2 billion. [15]Reuters
Facts/Trivia
She made a rare appearance on the Russian News Channel Rossiya 1, to discuss her research on technological advancements aimed at controlling electrical impulses in the brain. [23]

Business Insider