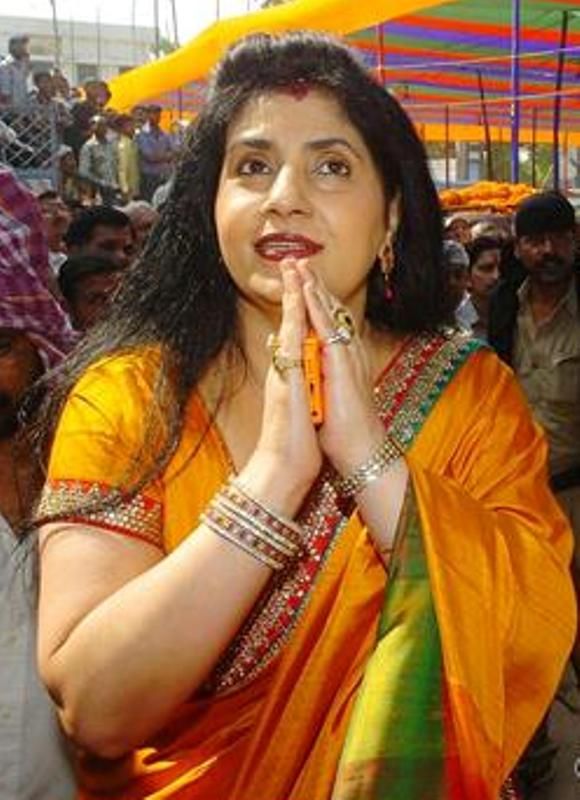 Reena Paswan is the second wife of Ram Vilas Paswan, an Indian politician from Bihar who died on 8 October 2020 of heart failure.
Wiki/Biography
Reena Paswan was born as Reena Sharma in Haryana. After her graduation, she started working as an air hostess with Indian Airlines (now, Air India).
Family
Reena Paswan belongs to a North Indian family of Haryana. She is the widow of Indian politician Ram Vilas Paswan who died of heart failure on 8 October 2020. Ram Vilas Paswan had undergone heart surgery at Fortis Hospital in Delhi. Reena got married to Ram Vilas Paswan in 1983.
She has one son, Chirag Paswan, who is an actor-turned-politician, and one daughter, Nisha Paswan, who got married to Arun, son of senior Bihar Congress leader Jyoti, in June 2005. [1]Outlook
Net Worth & Assets
Ram Vilas Paswan and his wife's total personal wealth, including movable and immovable assets, stood at over Rs. 1.21 crore; according to the declaration of assets and liabilities for 2015-16 posted on the PMO website. According to the declaration, Reena Paswan held assets worth over Rs. 69.56 lakh and her husband held the rest Rs. 52 lakh. Reena Paswan's deposits rose to Rs. 34.11 lakh in 2015-16 from Rs 26.92 lakh in the previous year. In the same period, her cash in hand jumped to Rs. 78,500 from Rs. 43,000. She owns a 4,500-sq ft house in Mehrauli, Delhi. She also holds 700 grams of gold jewellery worth Rs. 20.30 lakh which she had inherited from her mother-in-law. Reena also has a proprietorship firm named C N Enterprises. She also owns a petrol pump in Delhi. [2]Financial Express
Facts/Trivia
To get married to Reena Sharma, Ram Vilas Paswan divorced his first wife, Rajkumari Devi, in 1981.
Reportedly, Rav Vilas Paswan had started dating Reena much before his separation with his first wife, Rajkumari Devi.
Her husband, Ram Vilas Paswan, had been a part of every coalition government at the Centre.
Reena loves cooking, and her husband used to help her in the kitchen chores.
When Chirag Paswan was trying his hand at acting, Reena used to attend the film premiers along with her husband Ram Vilas Paswan.
She was slated to contest the by-election from Hajipur which had become vacant after the demise of her husband, Ram Vilas Paswan.