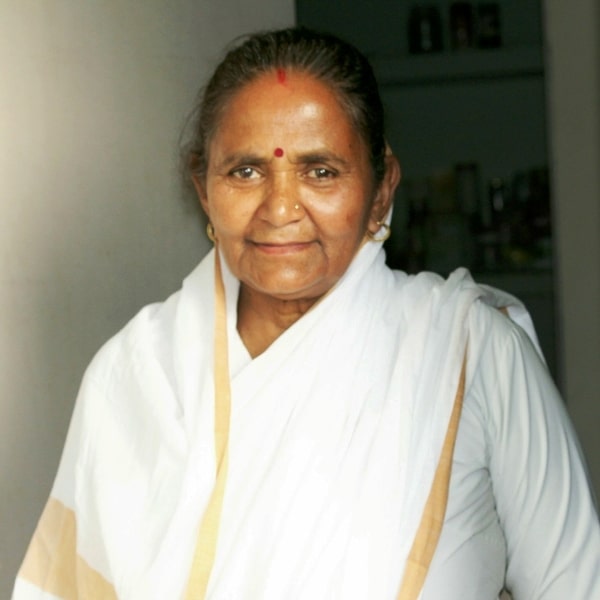 Gulab Devi is an Indian teacher, politician, and a member Bharatiya Janata Party (BJP). She is known for becoming a Member of the Legislative Assembly (MLA) in Uttar Pradesh five times. On 14 March 2023, she hit the headlines after she had an altercation with a journalist named Sanjay Rana.
Wiki/Biography
Gulab Devi aka Gulabo Devi was born on Wednesday, 1 June 1955 (age 67 years; as of 2022) in Chandausi, Uttar Pradesh, India. Her zodiac sign is Gemini. After completing her schooling at BMG Inter College in Chandausi, Uttar Pradesh, she enrolled at Mahatma Jyotiba Phule Rohilkhand University in Bareilly, Uttar Pradesh, where she completed her graduation. She earned a bachelor's degree in education at Agra University (now Dr. Bhimrao Ambedkar University) in 1974. In 1976, she earned a master's degree in arts at S. M. College in Chandausi. [1]MyNeta Gulab Devi became a member of the RSS-affiliated student wing Akhil Bhartiya Vishwa Parishad (ABVP) while studying at S. M. College.
Family
Gulab Devi was born into a Scheduled Caste Hindu family belonging to the Dhobi community in Uttar Pradesh. [2]UP Legislative Assembly
Parents & Siblings
Her father, Babu Ram, was a washerman. He passed away in 2018. Her mother, Savitri Devi, was a homemaker.
Husband & Children
Her husband, Rampal Singh, is a retired sugar mill worker and politician. She married Rampal Singh on 6 November 1988.
She has three daughters. Her daughter Sakshi Singh is the spokesperson of the BJP in UP. Her daughter Sugandha Singh is a BJP politician. Her daughter Chetna Singh is an assistant professor at Delhi University.
Religion
Gulab Devi follows Hinduism. [3]UP Vidhan Sabha
Signature/Autograph
Career
Teacher
Since Gulab Devi hailed from a family with a poor financial background, she began working as a political science teacher at Bhartiya M Girls Inter College after completing her post-graduation in 1976. She went on to become the principal of the inter-college.
Rashtriya Swayamsevak Sangh (RSS)
While serving as a teacher at Bhartiya M Girls Inter College, Gulab Devi joined the RSS and began working as a pracharak in Uttar Pradesh. She continued to work in the RSS till she joined the BJP in 1991.
Politics
Gulab Devi served as the councillor of Chandausi from 1989 to 1990. Gulab Devi contested the 1991 Vidhan Sabha elections in Uttar Pradesh from the Scheduled Caste-reserved Chandausi constituency on a ticket from BJP. She won the elections by defeating a Samajwadi Party candidate named Yad Ram by 6,256 votes. In 1996, she contested the UP Vidhan Sabha elections from the Chandausi constituency. In the elections, she defeated Bahujan Samaj Party (BSP) candidate Karan Singh by 33,259 votes. In 1997, she was appointed as Estimates Committee's member. From 1997 to 2002, Gulab Devi served as the Minister of Women's Welfare, Child Development, and Nutrition. She received a ticket from the BJP to contest the UP Vidhan Sabha polls from the Chandausi constituency in 2002 and registered a victory over a Samajwadi Party candidate named Satish Premi by a margin of 700 votes. In the same year, she was appointed to the Joint Committee on Scheduled Castes, Scheduled Tribes, and Denotified Castes as a member. She served on the committee till 2003. Gulab Devi lost the 2007 UP Legislative Assembly elections against Girish Chandra, a BSP candidate, by 9,743 votes. From 2008 to 2012, she worked as the vice president of the BJP UP. She contested the 2012 UP Vidhan Sabha elections from the Chandausi constituency; however, Gulab Devi was defeated by Laxmi, an SP candidate, by a margin of 4,007 votes. In 2017, she won the UP Vidhan Sabha elections that she contested from the Chandausi constituency on BJP's ticket against an Indian National Congress (INC) candidate named Km Vimlesh Kumari. Gulab registered a victory over Vimlesh by a margin of 49,469 votes.
She assumed the charge of the Ministry of State of Social Welfare, Scheduled Castes, and Scheduled Tribes in 2017. On BJP's ticket, she contested UP state assembly elections from the Chandausi constituency in 2022. In the elections, she registered a victory over a Samajwadi candidate named Vimlesh Kumar by a margin of 35,367 votes.
When the BJP allotted her a ticket to contest the 2022 Vidhan Sabha elections, approximately 200 BJP workers and appointment holders resigned from their posts as they were unhappy with the party's decision. In an interview, a BJP appointment holder said that the workers resigned as they wanted their chosen candidate to receive the ticket to contest the elections from the Chandausi constituency. Talking about it, he said,
Those who have resigned are angry over the party ticket being given to Gulab Devi for the assembly elections. They were demanding a ticket for someone else, and we have also informed the party high command about this. Around 200 booth adhyaksh, 15 sector in-charges and a large number of party workers have tendered their resignation."
She was appointed the Minister (Independent Charge) of Secondary Education in 2022.
Controversy
Verbal jousting with a journalist
In 2023, a journalist and a YouTuber named Sanjay Rana was arrested by the Uttar Pradesh police on the charges of creating a ruckus while questioning Gulab Devi at an event organised by the UP government. At the event, Sanjay Rana asked a series of questions about the promises she made during her electoral campaigning for the 2022 UP state elections, which infuriated Gulab who responded to the journalist by saying that she knew that he was present there to interrupt the event. [4]Aaj Tak She said,
I was recognizing your eyes for a long time. Even when you were standing there, I recognized your eyes… All these things are right at your own place which you have said but the time has not come yet. But you forgot that this Kundanpur village and Budh Nagar Khandwa are also mine. All these things that I have said will work."
Later, Sanjay was arrested by the cops after the district general secretary of BJP Yuva Morcha Shubham Raghav filed a complaint against him for disrupting the event. Gulab Devi, in her statement, told the media that she had no clue about Sanjay's arrest, but she knew that he had physically assaulted a BJP worker at the event. Later, the police set Sanjay free after he was granted bail. [5]Aaj Tak
Salary
In 2022, an MLA in UP was entitled to a salary of Rs. 95,000 + other allowances. [6]ABP
Assets/Properties
Movable Assets
Bank Deposits: Rs. 42,51,684
Bonds, Debentures, and Shares in companies: Rs. 25,00,000
Immovable Assets
Agricultural Land: Rs. 35,00,000
Residential Buildings: Rs. 35,00,000
Note: The given estimates of movable and immovable assets are according to the year 2021. It excludes the assets owned by her husband. [7]MyNeta
Net Worth
In 2022, her net worth was estimated to be Rs. 1,40,66,684. It excludes the net worth of her husband. [8]MyNeta
Facts/Trivia
While talking about her father, in an interview, Gulab Devi said that he refused to give up working as a washerman even after she had become an MLA in UP.
Gulab Devi loves dogs. She has a Labrador as a pet.
She has a voracious appetite for reading.