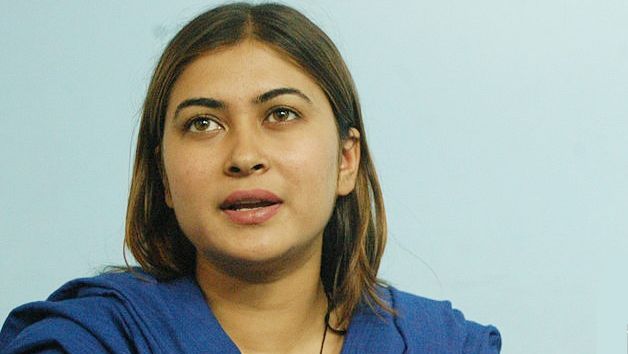 Ragini Nayak is an Indian Politician of the Indian National Congress. She was involved with the Student Union and gradually was apprehended towards the political affairs during her college days. Let us look into the interesting details about Ragini Nayak's life, her family, biography and other facts.
Biography/Wiki
Ragini Nayak was born on 21 September 1982 (age 36; as in 2018) in Jabalpur, Madhya Pradesh, India. She did her schooling from New Era Public School, Mayapuri, New Delhi, India. Further, she pursued BA Honours in English Language and Literature and MA in English from Kirori Mal College, University of Delhi. She did L.L.B from Campus Law Centre, University of Delhi. Since her college days, she took a keen interest in politics. With her knowledge to frame and conduct election campaigns, she encouraged students to participate in the electoral process. As in 2018, she represents the Indian National Congress party.
Family, Husband & Caste
Ragini Nayak was born into a Scheduled Tribe Hindu Family to Manohar Nayak and Ranjana Nayak. She has a sister, Ketki Nayak and a brother, Anand Nayak.
She married Ashok Basoya, former Vice – President of Delhi University Students Union (DUSU) on 5 May 2013. The couple knew each other for eight years before getting married. Ashok is an Advocate and also a member of the All India Congress Committee. The couple has a son, Abhyudaya Basoya.
इससे बड़ा सौभाग्य क्या होगा कि जन्मदिन पर मिलने वाली शुभकामनाऐं-आशीर्वाद लगभग अनंत हो जाऐं..इतने शुभचिंतक होना बहुत गर्व का विषय है..मैं कोशिश करती हूं कि हर मैसेज का व्यक्तिगत जवाब दे पाऊं पर संभव नहीं हो पाता, क्षमाप्रार्थी हूं..सभी का दिल की गहराइयों से आभार #MondayMotivation pic.twitter.com/MhwmqQTmGA

— Ragini Nayak (@NayakRagini) September 17, 2018
Career
While she was pursuing her graduation at Delhi University, she chose student politics to kick-off her political career. She was an activist of matters involving political apprehension and actively participated in matters of political concern in Delhi University. In 2005, Nayak became the President of Delhi University Student Union. She was also chosen as the National General Secretary of the NSUI. In 2012, Ragini Nayak was an Assistant Professor of English at Lakshmi Bai College of Delhi University. Nayak was acclaimed for her outstanding communication skills all over the media, and in 2014, she was appointed as the spokesperson of the Delhi Pradesh Congress Committee. She is often invited by various news channels for debates and panel discussions. In 2015, she was among top 10-member of the panel that was appointed for the revival of the Indian National Congress during Delhi Legislative Assembly election. In 2017, Ragini was a part of Lapate Main Netaji, a famous humorous show aired on News 18.
Smt.Sonia Gandhi is an epitome of Courage n Compassion,Magnanimity n Resilience,Dignity n Selflessness.She is a source of Strength n Inspiration for innumerable Congress workers like me..May God bless her with long happy life and good health #HappyBirthdaySoniaGandhi pic.twitter.com/rTs0tQXIEM

— Ragini Nayak (@NayakRagini) December 9, 2018
छात्र हितों पर न आएे आँच..वोट फ़ोर दो पाँच तीन पाँच #NSUItheBest #NSUI4DUSU #NSUI2535 @nsui @DelhiNSUI @ajaymaken pic.twitter.com/aJ8Rz0ugYx

— Ragini Nayak (@NayakRagini) September 7, 2015
Salary & Net Worth
Ragini's salary as an Assistant English Professor was ₹40,000/month. Her Net Worth is around ₹1 Crore. 
Favourite Things
Nayak loves North Indian and Punjabi cuisines. 
Her favorite sportsperson are Virat Kohli and  Roger Federer.
She is a bibliophile and her favourite books are The Book Of Laughter and Forgetting by Milan Kundera, My Experiments with Truth by Mohandas K. Gandhi.
She admires the songs of Sonu Nigam, Lata Mangeshkar and Kishore Kumar.
Her hobbies include Reading, Travelling & Writing.
Her favourite colours are Pink, Blue and Red.