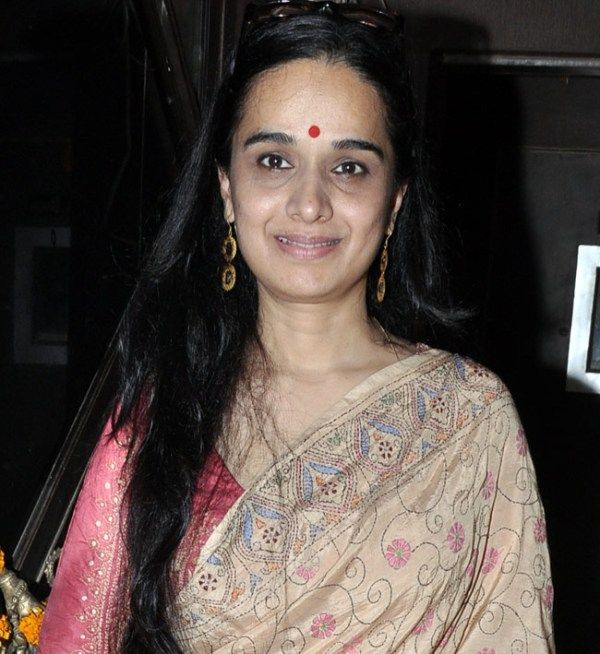 Shivangi Kolhapure is an Indian actress and singer. She is the wife of renowned Bollywood actor, Shakti Kapoor, and the mother of both the actors Shraddha Kapoor and Siddhant Kapoor.
Wiki/Biography
Shivangi Kolhapure was born on Thursday, 12 March 1964 (age 58 years; as of 2022) in Kolhapur, Maharashtra. Her zodiac sign is Pisces.
Physical Appearance
Height (approx.): 5′ 5″
Hair Colour: Black
Eye Colour: Black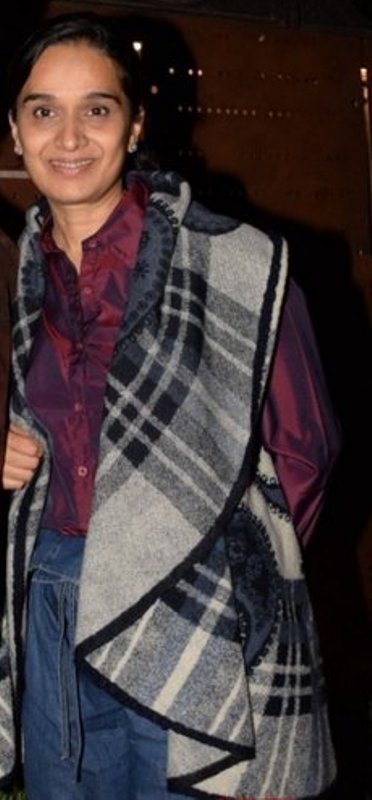 Family & Caste
She belongs to a middle-class Maharashtrian Brahmin conservative family from Kolhapur, Maharashtra. [1]Filmfare
Parents & Siblings
Her father, Pandit Pandharinath Kolhapure, was an Indian classical music maestro from Pandharpur in Maharashtra. He began his journey as a young artist under Pandit Krishanrao Kolhapure, a renowned Veena player and vocalist. At the age of 44, he suffered from a heart attack and was admitted to the hospital for four days before he passed away on 15 August 2015.
Shivangi's mother, Nirupama Prabhu, formerly used to work as ground staff with Air India. She belonged to the Saraswat Brahmin (Hindu Brahmin) family from Mangalore. Nirupama died in 2006. [2]The Times of India
Shivangi has two younger sisters named Padmini Kolhapure and Tejaswini Kolhapure.
The second among the three sisters, Padmini Kolhapure, is an Indian actress and singer. On 15 August 1986, she got married to Pradeep Sharma, an Indian film producer. On 5 February 1990, they had a son named Priyank Sharma, who is an Indian actor.
The youngest sister, Tejaswini Kolhapure Saraswat, is an Indian supermodel and actress. In 2007, she got married to Pankaj Saraswat, director of the Hindi TV comedy show 'The Great Indian Laughter Challenge' on Star One. In 2015, they had a daughter named Vedika Saraswat.
Husband & Children
In 1980, while Shivangi was shooting for the Hindi film 'Kismet,' she met Shakti Kapoor for the first time on the set of the film. Initially, they became friends, and later, fell in love with each other. They secretly dated for almost two years and then decided to get married. Shivangi's parents were strict and when she expressed her desire to marry Shakti, her parents locked her in a room. They didn't like Shakti because he was 12 years older than Shivangi, and they disliked Shakti's negative roles in the films. On 13 December 1982, Shakti and Shivangi had a court marriage. During an interview, while remembering those days, Shakti said,
Shivangi and I eloped and got married. She is Maharashtrian and I am Punjabi. I played the villain and my reputation was not good. Her family did not agree to the marriage, so we had to run away. She was 18 when we got married (in 1982). When she was 19, my son Siddhanth was born. That was the first time Shivangi's mother spoke to her after our marriage when she came to meet her at Breach Candy Hospital."
Shakti further said,
Shivangi's family did not agree to our relationship. My father, Sikandarlal Kapoor in Delhi got to know about it, he decided not to talk to me. My mother asked him to meet the girl once. As soon as he saw Shivangi, who is 10-12 years younger to me, he was like badi pyaari bachhi hai (He said that she is really nice). She sang two lines and my father stood up and asked how come she sings so well. I told Lata ji is her first cousin, he stood up and said, "Teri sab galtiyaan maaf (All your mistakes are forgiven), because you got married in such big family." He asked her to sing Lata ji's song and shared that he a huge fan of hers. As soon as Shivangi sang, he got emotional."
On 6 July 1984, they had a son named Siddhanth Kapoor, an actor and assistant director. On 3 March 1987, they had a girl named Shraddha Kapoor, a Bollywood actress.
Other relatives 
Shivangi's paternal grandmother is the half-sister of Pandit Deenanath Mangeshkar, who is the father of Lata Mangeshkar, Hridaynath Mangeshkar, Asha Bhosle, Meena Khadikar, and Usha Mangeshkar. Shivangi is the niece of the legendary singers' clan.
Religion
She follows Hinduism.
Caste
Shivangi Kolhapure belongs to the Konkani Brahmin caste.
Career
Film
Actor
Shivangi Kolhapure began her journey as an actor with the 1976 film ' Do Anjaane' in which Amitabh Bachchan and Rekha were the dual protagonists.
In 1980, Shivangi appeared in the role of Moti's sister (Moti, played by Mithun Chakraborty) in the Hindi film titled 'Kismet.' Other Bollywood films in which Shivangi appeared include Barood (1976) and Saajan Bina Suhagan (1978).
Singer
In 1973, Shivangi made her singing debut with the film Yaadon Ki Baaraat (1973). She gave her voice to many songs from popular Hindi movies including Kitab (1977) and Dushman Dost (1981). She voiced in collaboration with her sister, Padmini Kolhapure, in the song 'Masterji Ki Aa Gayi Chitthi' from the film Kitaab (1977) and the song 'Mere Bahna Badi Pyari Hai.' The song titled Mere Bahna Badi Pyari Hai was also voiced by the Guinness Book of World Records holder and Shivangi's aunt, Asha Bhonsle, and Shivangi's sister, Padmini Kolhapure. In 1973, she collaborated with the 2001 Bharat Ratna recipient, Lata Mangeshkar, for the song Yaadon Ki Baaraat. In 1974, she voiced the song 'Ovalite Bhauraya' from the film Ovalite Bhauraya. In 1976, she collaborated with Kishore Kumar on the song 'Luk Chhip Luk Chhip Jao Na' from the film 'Do Anjaane.'
Facts/Trivia
In the 1980 film 'Kismet,' Shivangi's sister, Padmini Kolhapure, was initially cast in the film but due to her unavailability for the shoot at the last minute, filmmakers decided to approach Shivangi as it was observed that Shivangi displayed a similar appearance and acting skills as her sister (Padmini).