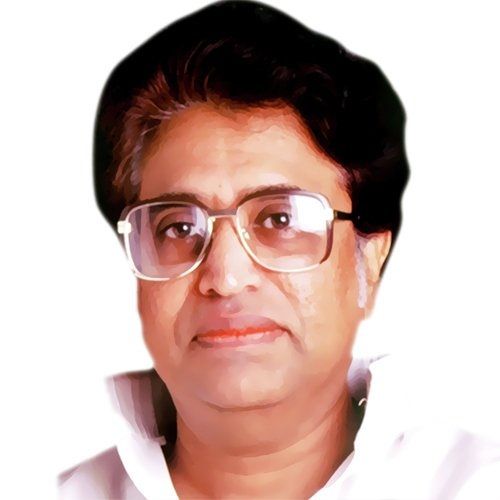 Hridaynath Mangeshkar is an Indian music director, music composer, singer, and politician. He is the only brother of the legendary Indian singer Lata Mangeshkar. He is popularly known as Balasaheb in the Hindi film industry. [1]The Times of India
Wiki/Biography
Pandit Hridaynath Mangeshkar [2]OP India was born on Tuesday, 26 October 1937 (age 84 years; as of 2021) in Mumbai, Maharashtra. His zodiac sign is Scorpio. He does not have any formal education in school. [3]Lata Online.com
Physical Appearance
Hair Colour: Salt & Pepper
Eye Colour: Black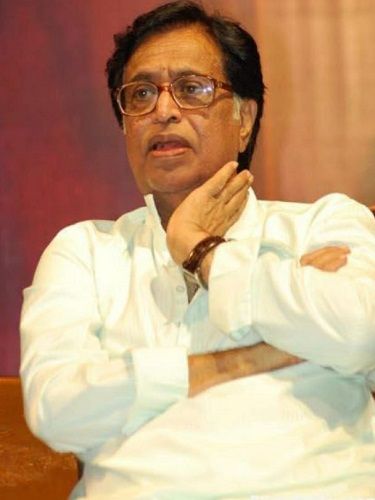 Family
He was born in a family of Gomantak Maratha Samaj. [4]Bean Inspirer
Parents & Siblings
His father, Pandit Deenanath Mangeshkar, was an Indian classical singer and theatre actor. His mother, Shevanti Mangeshkar, a Gujarati woman, was the second wife of his father.
He is the youngest amongst his four sisters Lata Mangeshkar, Asha Bhosle, Meena Khadikar, and Usha Mangeshkar. All of his sisters worked as singers.
Wife & Children
He got married to Bharati Malvankar Mangeshkar on 17 March 1970. Bharati is the daughter of the Marathi comedian Damuanna Malvankar. The couple has two sons Aadinath Mangeshkar & Vaijnath Mangeshkar, and a daughter named Radha Mangeshkar. Aadinath runs a music academy named Vishva Sanskriti Sangeet Kala Akademi in Pune. Vaijnath is a music composer, and Radha is a trained Indian classical singer.
Address
101, Prabhukunj, Peder road, Mumbai (400026)
Signature
Career
Music
In 1955, he started his career as a music composer with the song 'Nis Din Barsat Nain Hamaare.'
In 1959, he debuted as a music composer in the Marathi film 'Akashganga.' In an interview, while talking about his first break, he said,
I got my first break as a composer with HMV, when I composed my first song "Nis din barsat nain hamaare…." a Surdas pada, soulfully sung by Lata Didi, in 1955. This was a private record of HMV that broke all records of popularity. The same year I also debuted as a music director with the Marathi film "Akash Ganga."
He then worked as a music composer in various Marathi films like 'Ha Khel Savalyancha' (1976), 'Chaani' (1977), 'Janaki' (1979), and 'Sansar' (1980). He then composed music for the Hindi films like 'Dhanwan' (1981), 'Ram Ki Ganga' (1984), 'Maya Memsaab' (1993), and 'Lal Salaam' (2002). Some of his famous compositions are Saagara Pran Talamalala and Dnyaneshwar Mauli. He has also composed music for the Doordarshan channel's musical drama Phoolwanti. He gained immense popularity for composing folk songs especially the Koli geets (songs of fisherman). Hridaynath has lent his voice in various Marathi and Hindi songs such as 'Anantyatra' (1985), 'Maya' (1993), and 'Sail' (2006). He has worked as a music director in various films like 'Nivdung' (1989; Marathi) and 'Lekin…' (1990; Hindi). He is the first Indian music composer to release two music albums 'Chala Vahi Des' and 'Meera Bhajans' with the title based on the poems and songs of Meera (poet and saint). He has released various songs on the poems of the Indian poets Meera, Kabir Das, and Surdas. Later, he produced another album based on the ghazals of Ghalib, and the voice in the album was lent by Lata Mangeshkar. He has produced a few Marathi classical songs in collaboration with the renowned Marathi poets Shanta Shelke and Suresh Bhat. In 1967, he composed music for 2 adhyaays (chapters) of Bhagavad Gita. In an interview, while talking about recording adhyaay, he said,
Actually I wanted to set all 18 adhyaay of Geeta to music but the company allowed me to record only 2 of them. They were right in their own way. After all, as an idol, Sri Krishna is sold in the temples world over but tell me, who really wants to buy Sri Krishna's philosophy?"
He is well versed in various genres of music like pop, folk, and Indian classical music.
Politics
In 2009, he started his career in politics and joined Shiv Sena. He contested the Maharashtra assembly elections in 2009.
Awards, Honours, Achievements
1990: National Film Award for Best Music Direction for Lekin…
2006: Lata Mangeshkar Award by the State of Maharashtra
2016: Sangeet Natak Akademi Fellowship and Award
2018: Lifetime Achievement Award at Pulotsav
Seven Maharashtra State Awards for Best Vocalist and Music Director/Composer
Note: He has many more accolades to his name.
Facts/Trivia
While he was working with All India Radio, he was removed within 8 days of his joining because he recited some verses on the Indian politician Veer Savarkar. [5]

NDTV In an interview, while talking about it he said,


I was working in All India Radio at that time. I was 17 years old and my salary was Rs 500 per month. It may be peanuts today but Rs 500 was considered a big fat salary during that time…but I was summarily fired from the All India Radio because I chose to create a musical composition for Veer Savarkar's famous poem 'Ne majsi ne parat matrubhoomila, sagara pran talmalala."
During an interview, he was asked whether his family members inspired him to make his career in music. He said,


In a way yes, because I grew up listening to the riyaaz (music practice) of them all, but my father passed away when I was hardly four-year-old. So, nobody actually initiated me into music, in the sense you have asked. Those were different days. Nobody used to take money to teach music. I mean there was no fashion of music tuition. I used to go to learned singers in the neighbourhood. I have learned from many people but they were not the famous singers (Woh Naam-cheen log nahin the). There were many 'guni log', who would sing and teach well. They would willingly give me 'prasad' of any composition I liked."
He was inclined towards poetry since his childhood. In an interview, while talking about it, he said,


If I like music 100% then I like reading 101%. When I was 5 years old, I developed an infection in my leg. The pain was so bad that I would just be sitting at home. I could not walk, I could not play. It was not financially possible to have any formal education in school. To entertain myself, I would keep pestering my mother to tell me stories. She started off by telling me stories from her life in Thalner; then she moved on to tell about Baba's life and stage experiences and when that was over she started reading from the books that we had at our home."

He added,

So she started reading from religious mythological books such as Hari Vijay, Ramayan, Mahabharat and Dnyaneshwari. Once that was over, we started reading Baba's old plays like Gadkari's Raj Sanyas, Veer Savarkar's Sanyast Khadag and Veer Vamanrao Joshi's Ran Dundubhi. Later I started reading on my own and was bowled over by the poetry of B.R. Tambe, Keshavsut and Kusumagraj. In the latter years, I started exploring what kind of spiritual poetry was written in other states and started reading the works of Meerabai, Kabir and Surdas.
During an interview, he shared how he got an opportunity to work with the renowned Indian singer Ustad Amir Khan. He said,


It was just by chance and sheer luck. They were hunting for a boy who could play tanpura for Ustad Amir Khan, who was enacting Tansen in the phenomenal film "Baiju Bawra". It was not only my first meeting with him, but also his first ever experience to sing for a film. I used to sing fairly well by that time (main theek-thaak gaa leta tha) He heard me singing the Puriya Dhanashri Bandish "Tori Jai Jai Kartar" for Baijnath (Baiju Bawra) in this very film and I could sense his instant liking for me. I was hardly 11 or 12 years old when he took me as his disciple and from then on, I lived and roamed about with him for next 22 years."
The legendary Indian vocalist Bhimsen Joshi and Jasraj gave him the title 'Pandit.'
Hridaynath Mangeshkar's last name is "Hardikar" which was changed by his father to "Mangeshkar." [6]

Bean Inspirer
Apart from films, he has also performed live at various concerts and stage shows at the national and international levels.
Hridaynath is well versed in playing various musical instruments like harmonium and tabla.
During an interview, he was asked how was his relationship with his sister Lata Mangeshkar. He replied,


Didi is very much like my Baba. Her singing, speaking, smiling, thinking; even the softness and the shape of her hands- everything reminds me of Baba. I often feel that it is just fate that she was born a woman and became Lata Mangeshkar; had she been born as a man and had a beard and moustache; she would just be like Dinanath Mangeshkar!"

He added,

Since I too have the similar mental make-up, we are like two sides of the same coin. The way we think, the way we analyze…it is very similar. It is as if we both are connected with an invisible string. Once we are convinced about doing one particular thing, then we do not bother what others would think and say about it. We just go ahead and do that thing."
He considers the Indian songwriter Salil Choudhury as his guru.
He is fluent in various languages like Marathi, Hindi, Sanskrit, and Urdu. In an interview, he talked about learning different languages. He said,


I studied Urdu under Ustad Mohabbat Khan, who used to teach Urdu to Lata Didi and have read all the classical poets of Urdu. I composed the long playing record 'Ghalib' where Didi has sung my compositions of the ghazals by Ghalib. I studied Hindi under Pandit Narendra Sharma because before composing Meera, Sur or Kabir, you should understand what do they want to say, what is the essence of their poetry. I'm selective about my work choosing the appropriate raga tala according to the rasa-bava and chand of poetry. Ghazal, geet and bhajan need different kind of contemplation for composing. Bhajan may be open ended but you can not take liberty with the 'beher' of a ghazal."
He is an admirer of renowned Indian poets like B.R. Tambe, Keshavsut, Kusumagraj, Meerabai, Kabir Das, and Surdas.