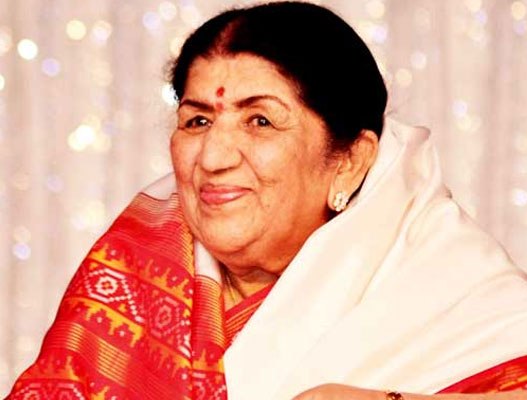 Lata Mangeshkar was one of the best-known Indian playback singers. She is said to have sung songs in 36 Indian and foreign languages. Singing professionally from the age of 13, Lata lent her voice to four generations of Bollywood actresses. Let's put a spotlight on her personal and professional life journey.
Biography/Wiki
Lata Mangeshkar was born on Saturday, 28 September 1929 (age 92 years; at the time of death) in Indore, Indore City, Central India Agency, British India. She was born as 'Hema', but was later renamed Lata by her parents, after the female character Latika in one of her father's play, 'BhaawBhandhan.' Lata was inclined towards music from a very young age. On her very first day of school, she started teaching songs to the children and when teachers intervened, she got so annoyed that she stopped going to school.
Lata took her first lesson in music from her father, Deenanath Mangeshkar. At the age of 5, she started working as an actress in her father's musical plays. In 1942, when she was just 13, her father died of heart disease. It was then that Master Vinayak, a close friend of her father, took care of her family and helped Lata start a career as an actress and singer.
Physical Appearance
Height (approx.): 5' 1"
Eye Colour: Black
Hair Colour: Salt & Pepper
Family, Caste & Husband
Lata was born in a Marathi Hindu family. Her father, Pandit Deenanath Mangeshkar, was a classical singer and theatre actor and her mother, Shevanti, a Gujarati woman, was the second wife of her father.
She had a younger brother Hridaynath Mangeshkar and 3 younger sisters, Meena Khadikar, Asha Bhosle, and Usha Mangeshkar.
The family's surname was earlier Hardikar which was later changed to Mangeshkar by her father as he wanted to identify his family with his native town of Mangeshi in Goa. She was unmarried but was romantically linked to music director Bhupen Hazarika allegedly.
Career
Mangeshkar sang her first song, "Naachu Yaa Gade, Khelu Saari Mani Haus Bhaari" for the Marathi film, "Kitni Hasaal" in 1942. However, the song was dropped from the final cut. She played a minor role in Navyug Chitrapat's Marathi movie Pahili Mangalaa-gaur, in which she also made her singing debut with "Natali Chaitraachi Navalaai". In 1943, she sang her first Hindi song "Mata Ek Sapoot Ki Duniya Badal De Tu" for the Marathi film Gajaabhaau.
She moved to Mumbai in 1945 and started taking classical music lessons from Ustad Amanat Ali Khan. Lata, along with her sister Asha played small roles in Vinayak's first Hindi movie, Badi Maa (1945). In Badi Maa, she also sang a bhajan, "Maata Tere Charnon Mein." In her initial days, she faced many rejections as the composers found her voice "too thin," to which Ghulam Haider replied, "in coming years producers and directors would "fall at Lata's feet" and "beg her" to sing in their movies." It was later under the guidance of Ghulam Haider that Mangeshkar received her breakthrough 'Dil Mera Toda, Mujhe Kahin Ka Na Chhora' from the movie Majboor (1948). At that moment she declared Haider as her Godfather.
Mangeshkar gained a lot of popularity after singing 'Ayega Anewala' presented on-screen by actress Madhubala in the film Mahal. It was the turning point in her life as she started to get work from all the leading music directors of that time. She did playback singing for directors like S. D. Burman, Salil Chowdhury, Naushad, Shankar Jaikishan, Madan Mohan, Kalyanki-Anandji, Khayyam, and Pandit Amarnath Husanlal Bhagat Ram.
During the 1950s, Lata sang for successful films like Mother India, Devdas, and Chori Chori and also won her first Filmfare for the Best Female Playback singer for the song 'Aaja Re Pardesi' from the film Madhumati.
She sang songs of different genres for several music directors. From westernised songs like Ajeeb Dastan Hain Yeh to Ragas like Mohe Bhool Gaye Saawariya and Bhajans like Allah Tero Naam, she did justice to all of them. In the 1960s, Lata was the voice behind the most glamorous actresses of that time. On 27 January 1963, Mangeshkar moved dignitaries like Jawaharlal Nehru, the then Prime Minister of India, to tears with her rendition of the patriotic song, 'Ae Mere Watan Ke Logon' during the Sino-Indian War. Lata collaborated with prominent male playback singers like Kishore Kumar, Hemant Kumar, Mukesh, Mahendra Kapoor, Manna Dey, and Mohammed Rafi for various songs. Her duets with Kishore Kumar like 'Kora Kagaz,' 'Tere Bina Zindagi Se,' and Aap Ki Aakhon Me' spelt some unforgettable musical magic. Apart from singing, she also composed music for Marathi movies, Ram Ram Pavane, Maratha Tituka Melvana, Mohityanchi Manjula, Sadhi Manase, and Tambadi Mati. Lata has also produced three Hindi films namely, Jhaanjhar (1953), Kanchan (1955), Lekin (1990), and one Marathi film titled Vaadal (1953).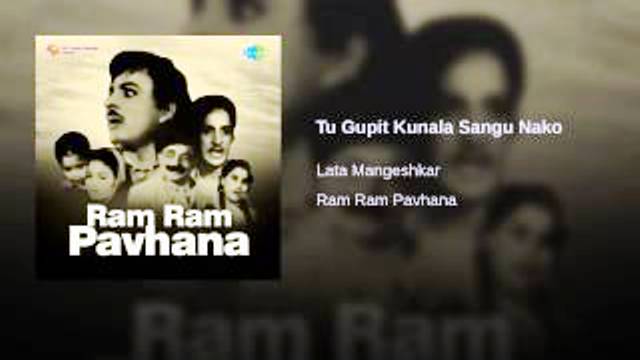 In the 1990s, she gradually reduced the volume of her work owing to health issues and singing only selective songs.
Controversies
Lata Mangeshkar refused to work with composer S.D. Burman for 7 years after he allegedly took credit for building her career.
In the year 1962, a rift developed between Lata Mangeshkar and Mohammad Rafi over the royalty issue. Lata wanted a share in the music albums while Rafi advocated for the salary only.
Awards & Honours
National Award for Best Female Playback Singer for Paricha (1972)
National Award for Best Female Playback Singer for Kora Kagaz (1974)
National Award for Best Female Playback Singer for Lekin (1990)
Filmfare Award for Best Female Playback Singer for Kahin Deep Jale Kahin Dil (1963)
Filmfare Award for Best Female Playback Singer for Tumhi Mere Mandir Tumhi Meri Pooja (1966)
Filmfare Award for Best Female Playback Singer for Aap Mujhe Achhe Lagne Lage (1970)
Filmfare Special Award for Didi Tera Devar Deewana (1995)
One Time Award for Lifetime Achievement to commemorate the 60th anniversary of India's independence
15 Bengal Film Journalists' Association Awards
In September 2019, on her 90th birthday, honoured with the title "Daughter of the Nation" by Prime Minister Narendra Modi for her contribution to Indian Music.
Favourites 
Lata preferred eating spicy food and drinking Coca-Cola.
Kismet (1943) and James Bond Series were her all-time favourite movies.
She loved to work with music directors, Ghulam Haider, Madan Mohan, Laxmikant Pyarelal, and A. R. Rahman.
Her favourite actresses were Nargis and Meena Kumari.
Her favourite travel destination was Los Angeles.
Death
In 2022, she was tested positive for COVID-19 along with pneumonia. After recovering from both, she had several COVID-19 complications and after multiple organ failures, she passed away on 6 February 2022 at Breach Candy Hospital, Mumbai. [1]The Economic Times Many Indian celebrities like Shah Rukh Khan, Sachin Tendulkar, and PM Narendra Modi paid last tributes to Lata Mangeshkar at the Shivaji Park Crematorium, Mumbai. Later, two-day national mourning was observed in the remembrance of the legendary singer.
Facts/Trivia
She owned a Mercedes Benz car.
Her hobbies were watching cricket and riding bicycles.
Lata made her first public performance in 1938 at Nutan Theatre, Solapur. She sang Raag Khambavati and 2 Marathi songs.
When Dilip Kumar pointed towards her Maharashtrian accent while singing the Urdu songs, she went to an Urdu teacher, Shafi, to take lessons in Urdu.
Lata was the oldest winner of the National Film Award in the category of Best Female Playback Singer for "Lekin."
She had sung a total of 712 songs for Laxmikant Pyarelal. It is the highest number of songs she has ever recorded for someone.
In 1984, Madhya Pradesh Government introduced "Lata Mangeshkar Award," which was followed by Maharashtra Government in 1992.
Lata took music lessons from Deenanath Mangeshkar (father), Ustad Amanat Ali Khan, Amanat Khan, Devaswale, Ghulam Haidar and Pandit Tulsidas Sharma.
During her initial days in singing, Lata imitated the singer, Noor Jehan. However, later she developed her own style.
She was bed-ridden for about 3 months after having received slow poison from some mysterious source. However, she survived.
Mangeshkar was fondly referred to as the Nightingale of India.
Meeting K.L. Saigal and singing for Dilip Kumar had been her unfulfilled desires.
Lata hated wearing any makeup.
Mangeshkar had sung more than 50,000 songs in 36 different languages.
Lata monopolized the Filmfare awards for the Best Playback Singer from 1958 to 1966. She ended this in 1969, by giving up Filmfare awards in order to promote fresh talents.
She was a dog lover and often shared photos of her pet dog "Bittu" on her Facebook account.
On 24 April 2022, the Master Deenanath Mangeshkar Smruti Pratishthan charitable trust awarded the first Lata Deenanath Mangeshkar Award to Prime Minister Narendra Modi; the award was instituted by the trust in memory of the legendary singer.