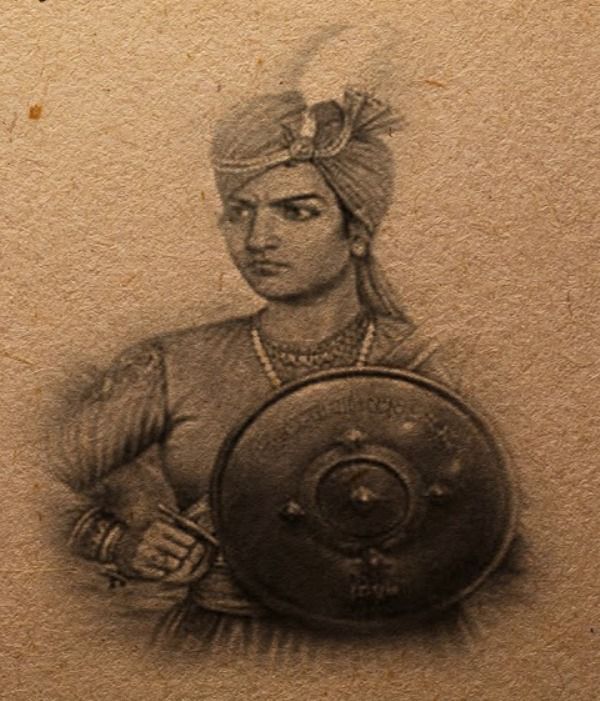 Jhalkari Bai was a renowned Indian woman warrior who played a crucial role during the 1857 – Battle of Jhansi. She was regarded to be the Rani Lakshmibai's body double because of her similarities in looks, courage, and determination.
Biography/Wiki
Jhalkari Bai was born on Monday, 22 November 1830 (age 27 years; at the time of death) in Bhojla Village, Jhansi, British India (now located in Jhansi district of Uttar Pradesh, India). Jhalkari had lost her mother at a very young age, and she was raised by her father. Hailing from a rural background, her tasks mainly involved domestic chores. Even though she did not receive any elementary education, she was trained in martial arts and horse riding by her father. Even today, tales of her bravery as a child continue to revolve the city of Jhansi. One such saga includes her tackling and killing a tiger using a stick; as the tiger had attacked Jhalkari. Her courage, audacity, and extraordinary ability to perceive war strategy made her an incredible warrior and a prominent fighter during the Rebellion of 1857.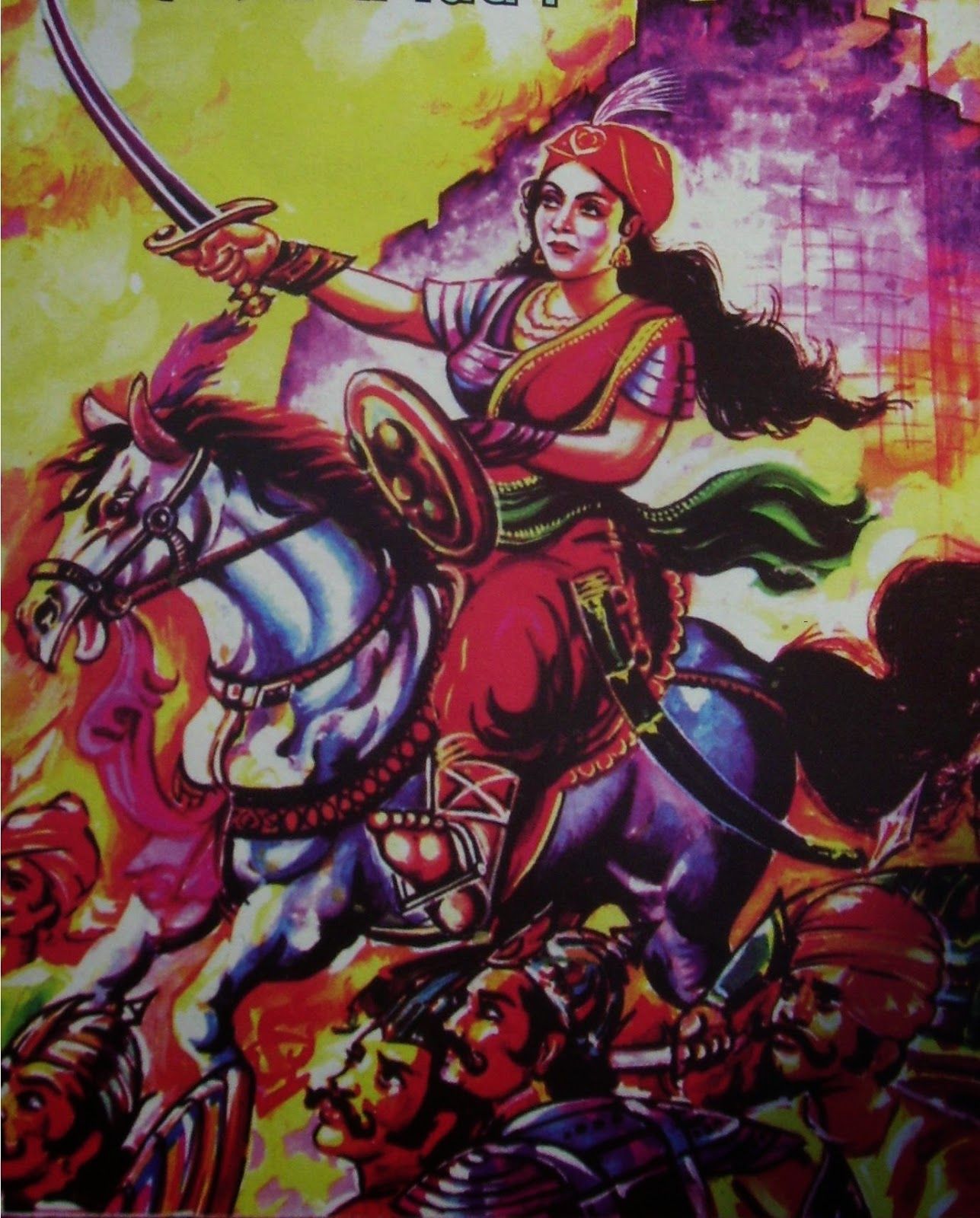 Family, Caste & Husband
Jhalkari Bai was born into a Koli – Hindu Family to Sadovar Singh and Jamuna Devi. Her father was a farmer.
She was married to a wrestler and archer who was an artilleryman in Rani Lakshmibai's army. After her marriage, Jhalkari joined Lakshmibai's army as a soldier. During this time she was recognized for her determination. She also came into the limelight as she was a look-alike of Rani Lakshmibai. She was often regarded as a beloved and the closest aide of Rani Lakshmibai. Soon, she was entrusted with the charge of leading the women's wing of Lakshmibai's army, "Durga Dal."
The legend of Jhalkari Bai
During the 1857 Rebellion, Jhalkari played the crucial role of an advisor to the Queen of Jhansi. Jhalkari's endurance made her stand like a pillar to save her motherland and her beloved Queen during the battle of Jhansi. She was as courageous as the Queen herself, and she gave tough resistance to the British army in the revolt of 1857, during the first war of Independence.
In 1857, General Hugh Rose attacked the city of Jhansi to end the rebellion, which had started in Meerut. He seized the fort of Jhansi and killed anyone who tried to escape. During this time, Jhalkari fought fiercely, covering the entire area from the "Dantiya gate" to the "Unnao gate" of the Jhansi fort. In order to seek help from Gwalior, Lakshmibai had to leave the fort, but the British army surrounded the palace, making it impossible to escape. At this instance, Jhalkari Bai aided Lakshmibai to escape the fort through the Bhanderi gate, while tricking the British by disguising herself as the Queen. This baffled the British army, and until they realized that it was Jhalkari Bai, Lakshmibai had escaped.
When Jhalkari heard the news of her husband being killed in the battle, she became ferocious, and she attacked the British troops as a "wounded tigress." It is said that while fighting against the British disguised as Lakshmibai, one of the Britisher's informer identified her, and he tried to expose her. Jhalkari shot a bullet to kill the informer, but it missed and hit some other British soldier.
Cause of Death
There have been many speculations as to how Jhalkari Bai died. While some reports state that she was hanged to death by the British, many believe that she lived until 1890. When Lakshmibai escaped the fort, Jhalkari had disguised herself as the Queen, and she fought valiantly against the British. The most common accounts indicate that she deceived the British army by disguising as Laksmibai, and she went into the battlefield, taking command over her army and screeched in front of General Rose's camp to have a meeting with him. General Rose also mistook her to be Rani Lakshmibai, and he asked her how does she want to be punished. Jhalkari glowered at Rose and replied that she wanted him to hang her. Startled by her fearlessness, Rose said- "If even one per cent of the Indian women were like Lakshmibai, the British would soon have to leave India." However, a man named "Dulha Joo" recognized her, and she was imprisoned. Reportedly, she was later set free, and she lived until 1890.
Some historians also speculate that Jhalkari Bai was lost her life after she was hit by a cannonball during the war, and she muttered "Jai Bhavani!" before she took her last breath.
Facts
Jhalkari Bai's life story is sung in various Bundeli folklores. The most common line about Jhalkari in the Bundelkhand region is –
Macha Jhansi mein ghamasan, chahun aur machee kilkari thee, Angrezon se loha lenein, ran mein kudee Jhalkari thee"
Koli community celebrates "Shaheed Diwas" every year in the honour of Jhalkari Bai's death.
On 10 November 2017, the President of India, Ram Nath Kovind, unveiled a statue of Jhakari Bai at the Guru Tegh Bahadur complex in Bhopal.
A statute of Jhalkari Bai is situated in Gwalior as a symbol of her everlasting courage.
A museum was inaugurated by the Archaeological Survey of India inside the Jhansi Fort in reminiscence of Jhalkari Bai.

In 2019, a Bollywood movie based on the life of Rani Lakshmibai and Jhalkari Bai titled "Manikarnika" was released. The role of Lakshmibai is played by Kangana Ranaut and Jhalkari Bai is performed by Ankita Lokande.