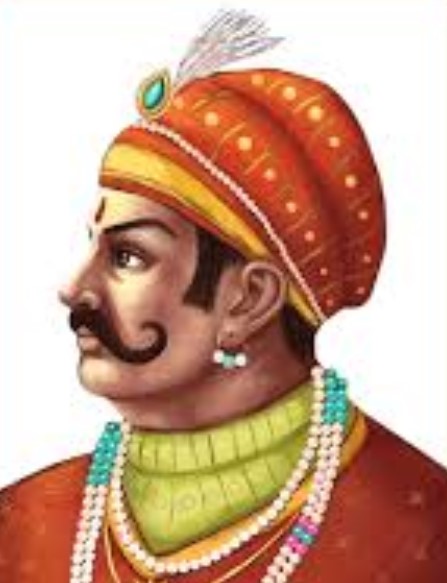 Prithviraj Chauhan was an Indian historical ruler of Sapadalaksha territory and it's capital Ajmer (present-day Rajasthan). He was the ruler of the Chauhan (Chahamana) dynasty. His father died when he was a minor, and soon after the death of his father, he was handed over the throne of his father's kingdom, which was extended from Thanesar in the north to Jahazpur (Mewar) in the south. As a young king of his kingdom, he defeated several neighbouring kingdoms like Chandelas through his military forces to expand his empire. The Ghurid army led by Muhammad Ghori was defeated by Prithviraj Chauhan in 1191 AD near Taraori with the assistance of a group of several Rajput kings. However, he was counter-defeated by Muhammad Ghori in 1192 CE with the help of some Turkish mounted archers in Tarain. Later, his defeat motivated several Muslim Kings to conquer major Indian territories. A semi-legendary account 'Prithviraj Raso' explains the major events related to his life.
Wiki/Biography
Prithviraj Chauhan was born on Saturday, 1 June 1163 (age 28 years; at the time of death) in Patan, Gujarat, India (according to the Anglo calendar). [1]The Last Hindu Emperor His zodiac sign was Gemini.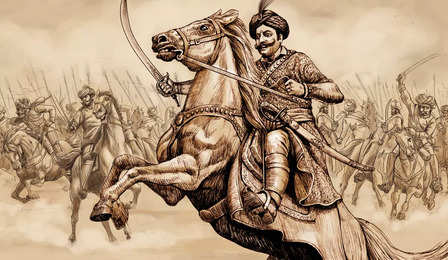 Family
Parents & Siblings
His father's name was Someshwara who was a king of Chahamana. His mother's name was Karpurdevi, and she was a Kalachuri Princess. He had a younger brother and a sister named Hariraj and Pritha, respectively.
Wife & Children
His wife's name was Sanyogita.
The couple had a son named Govind Chauhan.
History
Several medieval legendary catalogues like medieval kavyas (epic poems) which were written by Hindu and Jain poets provide elaborated information about the life of Prithviraj Chauhan. Some of these notable books on him include Prithviraja Vijaya, Hammira Mahakavya, and Prithviraj Raso. According to some media sources, Prithviraja Vijaya was the only surviving scholarly text, which was written by Chand Bardai, Prithviraj Chauhan's court poet. The other books which were recommended by some well-known historians are Prabandha-Chintamani, Prabandha Kosha, and Prithviraja Prabandha. Jaganika, a poet from the Chandela dynasty, also mentioned the deeds of Prithviraj in his book the Alha-Khanda (or Alha Raso) when Prithviraj Chauhan was at a war against the Chandelas. In 1363, a Sanskrit poem anthology titled Sharngadhara-paddhati was compiled by Sharngadhara, cites Prithviraj Chauhan.
Reign
His father, Someshvara, who was popularly known as Prithviraja II, died in 1177 CE when Prithviraj Chauhan was eleven years old. Soon, he was enthroned as the king of Chahamana and moved to Ajmer from Gujarat. His mother held the responsibility of the administration along with the chief minister of the kingdom, Kadambavasa, who was also known by the names Kaimasa, Kaimash, or Kaimbasa, and according to the book Prithviraja Vijaya, Kadambavasa was responsible for the initial victories of the kingdom in the battlefield. Bhuvanaikamalla, the paternal uncle of Prithviraj's mother, was granted an important seat in the ministry. The book Prithviraj Raso states that once, Kadambavasa was captured by Prithviraj with his mistress Karnati. It added that Kadambavasa was also blamed for his involvement in the conspiracy for the repeated Muslim invasions. As a result, Prithviraj killed Kadambavasa. However, these claims were not cited in the book Prithviraja Vijaya and some historians also refused the same. Dasharatha Sharma, a noted historian, claimed in one of his writings that the young Prithviraj started administering his kingdom in his own way in 1180 CE.
War Against

Nagarjuna and Bhadanakas
Prithviraj defeated the son of his uncle and his cousin Nagarjuna as both of them were struggling for the Chahamana kingdom. It was Prithviraj's first achievement. As per the verses Kharatara-Gachchha-Pattavali, in 1182 CE, Prithviraj conquered the kingdom of Bhadanakas, who were the rulers of the territories Bhiwani, Rewari, and Alwar. The texts Prithviraj Raso, Paramal Raso, and Alha-Raso state that later, he conquered Chandela territory. Thereafter, he attacked Paramardi as mentioned in the texts Sarangadhara Paddhati and Prabandha Chintamani. According to the text Kharatara-Gachchha-Pattavali, by this time, he became a Digvijay (conquest of all the regions) and went on to conquer Jejakabhukti. However, he was on a peace agreement with Bhima II, the Chaulukya (Solanki) king of Gujarat. In the text Prithviraj Raso, it is mentioned that the seven sons of Bhima's uncle Sarangadeva were killed by Kanhadeva, the uncle of Prithviraj, and in retribution, the father of Prithviraj was killed by Bhima, who seized Nagor dynasty in Rajasthan. However, these claims were rejected by some historians by stating that Bhima was not responsible for the killing as he was a child at the time of Prithviraj's father's death. Later, he attempted an attack on Mount Abu, which was a failure. Chandravati Paramara ruler Dharavarsha was the ruler of Mount Abu at that time.
Rivalry with the King Jayachandra
According to the text, Prithviraj Raso, Prithviraj Chauhan eloped with Samyogita, the daughter of Jayachandra when he was the ruler of the Gahadavala kingdom. The incident led to a rivalry between the two kings. Prithviraj Raso states,
Jaichand's daughter Samyogita fell in love with Prithviraj after hearing about his heroic exploits, and declared that she would marry only him. Jaichand arranged a swayamvara (husband-selection) ceremony for his daughter, but did not invite Prithviraj. Nevertheless, Prithviraj marched to Kannauj with a hundred warriors and eloped with Samyogita. Two-thirds of his warriors sacrificed their life in fight against the Gahadavala army, allowing him to escape to Delhi with Samyogita."
After Marriage
Several crucial affairs of his Kingdom were ignored by Prithviraj Chauhan as he started spending most of the time with his new wife soon after his marriage, and this ignorance led to his defeat against Muhammad in 1192 CE. This defeat shook him, and soon, he attacked Nahar Rai of Mandovara and the Mughal chief Mudgala Rai, but there was no historical evidence was found to prove the presence of these two kings. During this time, Prithiviraj Chauhan built the Qila Rai Pithora fort in Delhi. With the dawn of the 12th century, the north-western areas of the Indian subcontinent were attacked by several Muslim dynasties by ruining and raiding the predecessors of Prithviraj Chauhan.
War with Muhammad of Ghor at Tarain
During 1190–1191 CE, the Chahamana territory was attacked by Muhammad of Ghor and conquered Tabarhindah or Tabar-e-Hind (identified with Bathinda). This attack was headed by Zia-ud-din, the Qazi of Tulak, who was accompanied by 1200 horsemen. On the other side, Prithiviraj counter-attacked with 200,000 horses and 3,000 elephants and defeated the Ghurids at Tarain and surrounded their military at Tabarhindah. The defeat forced the Muhammad of Ghor to flee the battlefield after getting injured in the war. Soon after the victory, Prithviraj started overlooking state affairs and got involved in leisure activities. Muhammad of Ghor returned to Ghazna to take revenge for his defeat and started installing an army of 120,000 Afghan, Tajik, and Turkic horsemen when Prithviraj was still busy in merry-making. Muhammad of Ghor was accompanied by Vijayaraja of Jammu, and they both started moving toward the Chahamana kingdom via Multan and Lahore. On the opposite side, the neighbouring Hindu kings of Prithviraj refused to help him due to his battles against him. Prithviraj started making an army with several war elephants, cavalrymen, and foot soldiers with the help of the other 100 Rajput rulers of India. A 16th-century Muslim historian Firishta stated in one of his writings that Prithviraj managed an army consisting of 300,000 horses and 3,000 elephants. to fight against Muhammad of Ghor and wrote a warning letter to him that if he (Muhammad of Ghor) left the battlefield then he would not harm his army. Muhammad of Ghor replied and demanded some time to confer with his Ghazna-based brother Ghiyath al-Din. During this conversation through letters, the battlefield was at peace; however, Muhammad of Ghor was secretly planning to attack the Chahamanas. According to Jawami ul-Hikayat,
Muhammad assigned a few men to keep the fires in his camp burning at night, while he marched off in another direction with the rest of his army. This gave the Chahamanas an impression that the Ghurid army was still encamped, observing the truce. After reaching several miles away, Muhammad formed four divisions, with 10,000 archers each. He kept the rest of his army in reserve. He ordered the four divisions to launch an attack on the Chahamana camp, and then pretend a retreat."
Soon, one night, when Prithviraj was asleep the Ghurid army attacked the Chahamana camp and tried to pretend that the Ghurid army was fleeing from the war scene that would exhaust the Chahamana army as per the strategy. Meanwhile, a reserve force of Muhammad attacked the Chahamanas. According to Taj-ul-Maasir,
During this secret attack, Prithviraj lost 100,000 army men (including Govindaraja of Delhi). This defeat forced Prithviraj to escape the battlefield on a horse, but he was caught near the Sarasvati fort (possibly modern Sirsa) and Muhammad of Ghor captured Ajmer."
The 14th-century Jain scholar Merutunga wrote in his book Prabandha Chintamani that Prithviraj was into a deep sleep as he was on some religious fast that made his capture easy. [2]The Last Hindu Emperor Another Jain scholar Nayachandra Suri mentioned the downfall of Prithiviraj Chauhan in one of his writings in the 15th century. He wrote,
After his initial defeat, the Ghurid king raised a fresh army with the support of a neighboring king, and marched to Delhi. Before the battle, he bribed Prithviraj's master of horses and musicians with gold coins. The master of horses had trained Prithviraj's horse to prance to drumbeats. The Ghurids attacked the Chahamana camp just before dawn, when Prithviraj was sleeping. Prithviraj tried to escape on his horse, but his musicians sounded the drums. The horse started prancing, and the invaders easily captured Prithviraj."
Prithviraja Prabandha, a Jain text mentioned that the downfall of Prithviraj was led by his own minister Kaimbasa and his companion Pratapasimha, who were in bad books of Prithviraj. In this text, it was stated that Prithviraj was convinced by Pratapasimha that Kaimbasa was supporting the Ghurids against the kingdom. This made Prithviraj to kill Kaimbasa one night, but due to darkness, he lost the target and killed another man. This incident was condemned by Prithviraj's musician Chand Baliddika, who was later dismissed by Prithviraj from his ministry. It mentioned,
At the time of Ghurid invasion of Delhi, Prithviraj had been sleeping for ten days. When the Ghurids came close, his sister woke him up: Prithviraj tried to flee on a horse, but Kaimbasa helped the Ghurids capture him by telling them about a certain sound that caused his horse to prance."
Some of the medieval sources claimed that Prithviraj was taken to Ajmer, the capital of Chahamana soon after he was detained after the battle. There, he worked as a slave for Muhammad but revolted against him after some time, and as a consequence, Muhammad of Ghor killed him for betrayal. [3]Early Chauhān Dynasties Prince Govindaraja was crowned as the king of Ajmer by Muhammad soon after the killing of Prithviraj. According to Hammira Mahakavya, Prithviraj refused food and water soon after he was detained on the battlefield, and this hunger strike led to his death in prison. [4]History Of The Chahamanas The Hindu writer Lakshmidhara mentioned in his book Viruddha-Vidhi Vidhvansa that Prithviraj was killed on the spot on the battlefield. [5]History Of The Chahamanas
Death
He died in captivity on 11 March 1192 (according to the Anglo calendar) at Ajaymeru (Ajmer), Rajasthan. [6]History Of The Chahamanas
Facts/Trivia
He was also known by the names Bharateshwar, Prithviraj III, Hindu Emperor, Sapadalaksheshwar, and Rai Pithoragarh.
He was raised in Soron Shukarkshetra, Uttar Pradesh (currently Kasganj, Etah); however, according to some historians, he grew up in district Rajapur, Banda (present-day Chitrakoot).
The ministry of Prithviraj Chauhan included notable pandits (scholars) and poets, and the leader of this ministry was Padmanabha. The names of some notable poets and scholars at his court were Jayanaka, a poet-historian who wrote Prithviraja Vijaya, Vidyapati Gauda, Vagisvara Janardana, Vishvarupa (a poet) and Prithvibhata, a royal bard.
The 'horse-and-bullman'-style coins were issued by the Delhi government in the names of both Prithviraj and "Muhammad bin Sam' after his death.
 Indian historian R. B. Singh mentioned in one of his writings that Prithviraj Chauhan's kingdom was extended from the Sutlej river in the west to the Betwa river in the east, and on the north side, it started from the Himalayan foothills to the foot of Mount Abu in the south. At the present time, it covers the Rajasthan, Uttrakhand, southern Punjab, northern Madhya Pradesh, Himachal Pradesh, and western Uttar Pradesh states of India.
In the modern era, an uncountable number of films were released on the king Prithviraj Chauhan to support the history of Hindu kings. These movies include Prithviraj Chouhan (1924), Prithviraj (1931) by R. N. Vaidya, Prithviraj Sanyogita (1933), Prithviraj Samyogita (1946) by Najam Naqvi, Samrat Prithviraj Chauhan (1959) by Harsukh Jagneshwar Bhatt, Rani Samyuktha starring M.G. Ramachandran, Samrat Prithviraj (2022) by Chandraprakash Dwivedi.
Popular television series were adapted from his life. These television serials include Main Dilli Hoon (1998–1999) and Dharti Ka Veer Yodha Prithviraj Chauhan (2006–2009). An animated film titled Veer Yodha Prithviraj Chauhan was picturised in 2008 based on his life.
'Age of Empires II HD: The Forgotten,' video game has a five-chapter campaign, and the name of one of its campaigns is "Prithviraj."
Prithviraj Chauhan is regarded as one of the first historical figures whose life deeds were covered in Amar Chitra Katha (No. 25).
Reportedly, Prithviraj's father named him 'Prithviraj' as according to some saints, Prithviraj was born to rule the Prithvi or earth.
According to some medieval sources, Prithviraj attained education from "Saraswati Kanthabharan Vidyapeeth" (presently a 'mosque' named 'Adhai Din Ka Jhopra'), which was established by Vigraharaja at Ajayameru (present-day Ajmer).
The name of Prithviraj's guru was Shri Ram Ji, who taught him martial arts and weaponry. He was proficient in six languages including Sanskrit, Prakrit, Magadhi, Paishachi, Shauraseni, and Apabhramsa, and was well versed in Mimamsa, Vedanta, Mathematics, Purana, History, Military Science, and Medicine subjects.
On 31 December 2000, a postal stamp was issued by the Government of India in memory of Prithviraj Chauhan.
Later, the state government of Rajasthan established a Rajasthan Samadhi Sthal of Emperor Prithviraj Chauhan in Ajmer in his honour.