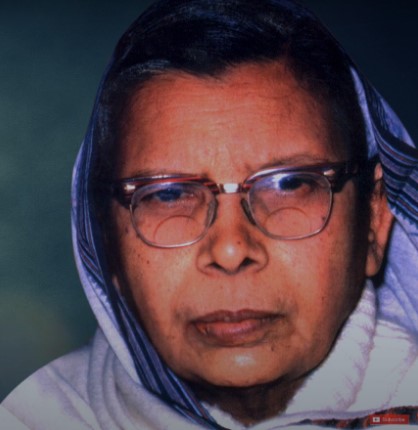 Mahadevi Varma (1907 – 1987) was a Hindi-language Indian poetess. She was an accomplished essayist and sketch story writer. She is regarded as one of the four pillars of the Chhayawadi era in Hindi literature. Several noted Indian poets remember her by the name Modern Meera. She elucidated the wider aspects of Indian society through her poetic compositions while experiencing India both before and after independence. She was a distinguished personality in Hindi literature and a recipient of many accolades in the same field. Apart from being a poet, she also worked as a social reformer and public servant, specifically for the upliftment and education of Indian women.
Wiki/Biography
Mahadevi Varma was born on Tuesday, 26 March 1907 (age 80 years; at the time of death) in Farrukhabad, United Provinces of Agra and Oudh, British India. Her zodiac sign is Aries. She completed her school education at Mission School Indore. In 1929, she earned a graduate degree in English from Crosthwaite Girls College, Allahabad University. [1]Mahadevi Varma by Anita Anantharam Her parents enrolled her in a convent school in Farrukhabad, Uttar Pradesh; however, Mahadevi Varma got admission to Crosthwaite Girls College in Allahabad. Reportedly, in 1921, Mahadevi completed her eighth class. In 1925, she finished her senior secondary education. In 1932, she completed her post-graduation degree. She managed to publish two of her poetry collections named Rashmi and Vihar by this time. Mahadevi Verma earned the first position in the entire province in class eighth. Mahadevi Varma was a keen observer of her surroundings. According to her, while living at the school hostel at Crosthwaite, she noticed that strength of unity was very powerful as the students of different religions used to live together at the hostel. In an interview with a media house, Mahadevi Varma narrated that she started writing poems secretly during her school days. Her secret was disclosed by Subhadra Kumari Chauhan, her senior and roommate when Subhadra discovered some pieces of Mahadevi's poetry in their room. Mahadevi said,
While others used to play outside, me and Subhadra used to sit on a tree and let our creative thoughts flow together…She used to write in Khariboli, and soon I also started to write in Khariboli…this way, we used to write one or two poems a day. — Mahadevi Varma, Smrti Chitra (Memory Sketch)
Mahadevi Varma and Subhadra used to send their poetic compositions to popular weekly magazines and publications. Soon, some of their writings were published by some publications in their editions. They used to attend many poetry seminars together, and during these seminars, they often received the chance to meet eminent Indian poets of that time. Sometimes, they got the opportunity to read their poems on stage. They remained together till Subhadra graduated from Crosthwaite.
Physical Appearance
Hair Colour: Salt and Pepper
Eye Colour: Black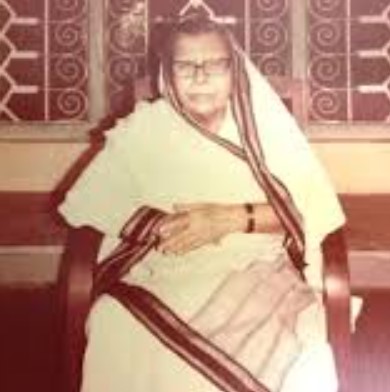 Family
Parents & Siblings
Her father's name is Govind Prasad Varma, and he was a professor at a college in Bhagalpur, Uttar Pradesh. Her mother's name is Hem Rani Devi. She had two siblings, and she was the eldest daughter of her parents. Reportedly, Mahadevi's mother was a very religious lady who practised vegetarianism throughout her life. Hem Rani loved music and used to recite the chapters of Ramayana, Gita, and Vinay Patrika for long hours. Hem Rani was proficient in Sanskrit and Hindi languages. Once, in a media conversation, Mahadevi disclosed that her mother persuaded her to write poems and to take an interest in literature. Hem Rani taught Mahadevi the stories of Panchatantra and poetry by Mirabai in her childhood. On the other side, Mahadevi's father liked hunting and was a cheerful person. He loved music and was a scholar. He was an atheist.
Husband & Children
In 1916, Mahadevi Varma got married to Vikas Narayan Singh. At the time of marriage, Mahadevi was nine years old. [2]The Print
Swaroop Narayan Varma was a resident of Nawabganj Ganj town in Uttar Pradesh and was pursuing her school education when he got married to Mahadevi. He was studying in the class tenth when he got married to Mahadevi who used to live in the school hostel and was pursuing her school education at that time. According to Mahadevi, they used to talk to each other through letters, and they were good friends. Reportedly, according to the Hindu rituals, she had to shift to her husband's house after completing her higher education as they got married in their childhood. However, after completing her higher studies in 1929, Mahadevi Varma refused to go and live with her husband. She stated that they were incompatible as she considered his hunting and meat-eating habits offensive. Her father tried a lot to convince her to get a divorce with Swarup Narain Varma so that she could remarry another person, but she wished to live an ascetic life. Mahadevi also convinced Swaroop Narayan Varma to remarry, but he also remained single after that. Swaroop Narayan Varma died in 1966. Later, it was rumoured that she became a Buddhist nun, but rejected the same through a media talk. She stated that she was influenced by the Buddhist Pali and Prakrit texts of Buddhism, which she studied during her college days as her subjects. She had no children.
Caste
Mahadevi Varma belonged to the Kayashtha Brahmin community. [3]Mahadevi Varma by Anita Anantharam
Address
Mahadevi Varma lived at Mahadevi's Bungalow in Nevada, Ashok Nagar, Uttar Pradesh.
Signature/Autograph
Career
Mahadevi Varma developed a soft vocabulary in Hindi poetry and literature and is known for composing various poems in Khadi Boli by using soft words in Sanskrit and Bangla. These poems were earlier composed in Braj Bhasha. Later, she adapted many of her poems to Hindi. Apart from writing poems, she had a keen interest in music and used to compose many songs in the Hindi language. She was a skilled painter and a creative translator. Mahadevi Varma began working as the Principal of Prayag Mahila Vidyapeeth in Allahabad, Uttar Pradesh soon after finishing her higher studies. Later, she was designated to the position of Vice Chancellor in the same college. She used to contribute effortlessly toward writing, editing, and teaching. When she was working in the position of Principal at Prayag Mahila Vidyapeeth in Allahabad, she worked tirelessly for the growth of the institution. During the same time, she campaigned and spoke as a revolutionary for the upliftment and education of women. She started working at a women's leading magazine, Chand in 1923. In 1955, she, along with her colleague, Ilachandra Joshi, established a Literary Parliament in Allahabad and started working as its editor. Later, Mahadevi Varma worked relentlessly to establish a number of women's poets' conferences in India. In 1971, she became the first woman to join Indian Sahitya Akademi as its member.
Books
In 1930, Mahadevi Varma published her debut collection of poems named Nihar.
She released her book Rashmi in 1932. In 1933, she penned the book Neerja. She released her collection of poems titled Sandhyageet in 1935. In 1939, she published four poetic compositions under the same title Yama. Later, she penned 18 novels and short stories including Mera Parivar (My Family), Smriti ki Rekhaye (Lines of Memory), Patha ke Sathi (Path's Companions), Srinkhala ke Kariye (Series of Links), and Atit ke Chalachrit (Past Movies).
Politics
She was nominated to the Uttar Pradesh Legislative Council in 1952.
Creative Translator
Apart from being a writer, Mahadevi Varma was also a creative translator. In 1980, she translated the 'Saptaparna.' Later, she penned a poetic composition, which was comprised of thirty-nine pieces of Hindi poetry. It was based on cultural consciousness, and the essence of its verses was derived from Vedas, Ramayana, Theragatha and the writings of Ashwaghosh, Kalidas, Bhavabhuti, and Jayadeva.
Critical Examination of her Compositions
Mahadevi Varma's poetic compositions and writings are believed to be personal by some Indian poets and intellectuals. They also consider that the compassion, anger, and agony, which she portrayed in her writings are not real. Ramchandra Shukla criticised the excitement portrayed by Mahadevi in her poems as strange. He quotes,
With regard to this anguish, she has revealed such sensations of heart, which are extraterrestrial. As far as these sensations are concerned and how far the sensations are real, nothing cannot be said."
Hazari Prasad Dwivedi quoted the poems of Mahadevi as self-centred. He expresses,
Poetic works like Deep from (Nihar), Madhur Madhur Mere Deepak Jal from (Neerja) and Mome Sa Tan Gal Hai, concludes that these poems not only explain Mahadevi's self-centerness but also to be considered a representative form of general posture and texture of her poems."
Satyaprakash Mishra criticised that her philosophy of metaphysics is connected to cinematography. He says,
Mahadevi did not only differentiate and distinguish from the earlier poetry of the object craft of Shadowism and Mysticism by virtue of rationalism and examples, but also showed in what sense it is human. There is poetry of change of sensation and newness of expression. She did not accuse anyone of sentiment, adoration etc. but only described the nature, character, appearance and uniqueness of Chhayavad."
David Rubin, an American novelist, described Mahadevi's work as technical imagination. He states,
What arrests us in Mahadevi's work is the striking originality of the voice and the technical ingenuity which enabled her to create in her series of mostly quite short lyrics throughout her five volumes a consistently evolving representation of total subjectivity measured against the vastness of cosmic nature with nothing, as it were, intervening—no human social relationships, no human activities beyond those totally metaphorical ones involving weeping, walking the road, playing the Veena etc."
Chhayavaad Movement
Mahadevi Varma was one of the pioneers of the Chhayavaad (shadowism) movement and most of her poetic compositions were inspired by this movement. She published her poetic composition titled "Banga Bhu Shanth Vandana" in 1973, and this book was based on the Bengal famine. Later, a collection of poems titled Himalaya was released by her in response to the invasion of China.
Mahadevi Varma composed many of her poetries in the Khadi Boli language, which was believed to be a refining form of Braj Bhasha. She was also a music composer, who wrote many soft songs extracted from the verses of Indian philosophy. She was an extraordinary contributor to the fields of language, literature, and philosophy. She tried to illustrate a unique rhythm and simplicity in her poetry and the language of her songs. Her contribution to the prosperity of Chhayavadi poetry created history in Hindi literature along with other prominent Indian poets like Jaishankar Prasad, Suryakant Tripathi Nirala, and Sumitranandan Pant. A kind of emotionalism and intensity of feeling is believed to be portrayed in her poetry.
Awards, Honours, Achievements
In 1934, Mahadevi Varma received the Sakseria Award for her poetic composition Neerja. In 1942, she was felicitated with the Dwivedi Medal for the lines of memory. In 1943, she was felicitated with the Mangalprasad award for her book Bharat Bharti. In 1956, she was honoured with the Padma Bhushan award by the Government of India. In 1982, she earned Jnanpith Award. In 1988, she was posthumously honoured with the Padma Vibhushan award by the Government of India. Mahadevi Varma obtained the D.Lit (Doctor of Letters) from Vikram University in 1969, Kumaun University, Nainital in 1977, Delhi University in 1980, and Banaras Hindu University, Varanasi in 1984.
Death
On 11 September 1987, Mahadevi Varma died a natural death in Allahabad, Uttar Pradesh, India at the age of eighty. [4]NDTV
Facts/Trivia
Mahadevi Varma is also known by the names Modern Mira and Saraswati of the Great Temple of Hindi, which was given to her by the noted Indian poet Suryakant Tripathi "Nirala."
In her childhood biography, Mere Bachpan Ke Din (My Childhood Days), she described that she was lucky to be born into a family in which she was treated like a goddess. According to her, there were no girls in her family for many generations, and she was the first girl born in her family after many years. Her grandfather, Baba Babu Banke Vihari, named her 'Mahadevi,' which meant a goddess. In a media talk, she explained that her parents were motivated by her grandfather to her higher education; however, her grandfather was in favour of her child marriage according to Hindu traditions.
In 1937, a house named Meera Temple was constructed by Mahadevi Varma in the village Umagarh, Ramgarh, Uttarakhand. She lived in this house for many years and worked for the development and education of the local villagers. She mainly focussed on the development of women's education and economic self-sufficiency. Later, the Government of India converted this house into a museum and renamed it as Mahadevi Sahitya Museum.
Mahadevi influenced common people through her writings such as her novel, Deepshikha has impacted many readers and analysts for the development and welfare of women in India. She is considered a pioneer of feminism in India.
The renowned Indian poets Sumitranandan Pant and Suryakant Tripathi Nirala were good friends of Mahadevi Varma. According to Mahadevi, Suryakant Tripathi Nirala was like a brother to her and she used to tie Rakhis to Nirala for over forty years.
Mahadevi was an avid follower of the teaching of Buddhism and Mahatma Gandhi. During the Indian independence movement, she worked in Jhansi as a public servant.
Mahadevi Verma was an avid animal lover. She had many pets at her home. A peacock named Neelkanth. A cow named 'Gaura' was gifted to Mahadevi by her sister. She had a pet rabbit called Durmukh. 
A well-known Indian filmmaker Mrinal Sen produced a film named Neel Akasher Neechey in 1979. This was a Bengali film, which was based on her memoir 'Woh Chini Bhai.'
Many noted Indian educational institutions used to invite Mahadevi Varma as their guest speaker to deliver Hindi speeches in their seminars. Reportedly, her talks were full of compassion and truth for the layman. She was a chief guest of the closing ceremony of the third World Hindi Conference in Delhi in 1983.
A doubles stamp of two rupees was issued by the Government of India and its Postal department in her honour on 14 September 1991. Her picture was printed on the stamp along with the picture of Jaishankar Prasad, a prominent figure in modern Hindi literature and Hindi theatre.
The Government of India celebrated her birth centenary in 2007. Google also featured her image on its Google Doodle to celebrate her birth centenary.
Reportedly, Mahadevi Varma donated all her properties under a trust, which she formed two years before her death. She also donated her house in Nevada, Ashok Nagar in Allahabad to this trust. After her death in 1987, this house was looked after by a caretaker. In 2018, she received a notice from the Allahabad Municipal Corporation (AMC), a civic body in Uttar Pradesh after thirty years of her death to pay a pending tax. The notice read,


To pay a pending tax of ₹ 44,816 and to "appear in person" before the officials."

In this notice, she was warned that her house in Nevada would be evaded if she failed to comply with the notice. The Chief Tax Officer PK Mishra quoted,

The house in Nevada is still in the name of the late Mahadevi Varma and no house tax has been paid on the property since many years. This is considered an evasion of house tax."
She compared marriage to slavery in her poetic composition Hindu Stree Ka Patnitva (The Wifehood of Hindu Women). She penned that women are pushed only to live the lives of wives and mothers. In her other poetic essay 'Cha,' she composed poems on female sexuality. In her short story Bibia, she elaborated on the physical and mental sufferings borne by women.