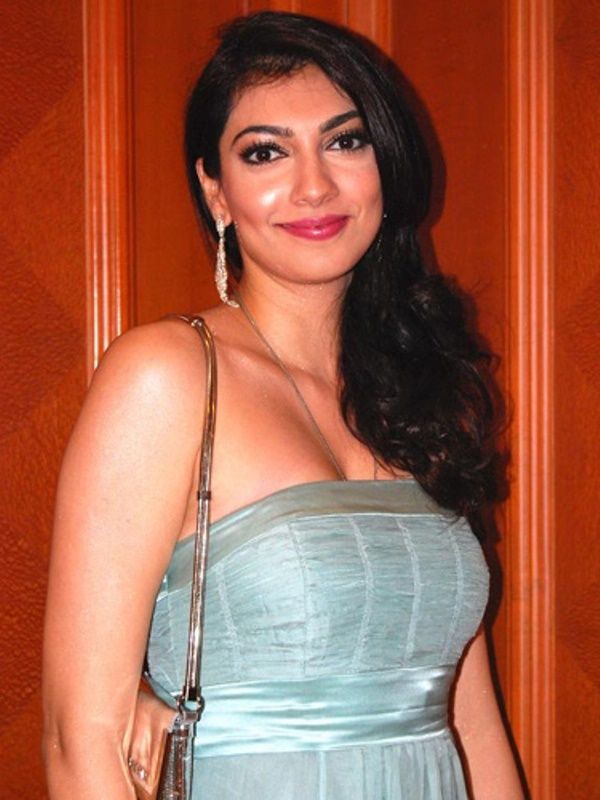 Yukta Mookhey is an Indian actress, model, and civic activist. She is the winner of the Miss World 1999 beauty pageant.
Wiki/Biography
Yukta Mookhey was born on Monday, 7 October 1977 (age 43 years; as of 2020) in Bengaluru, Karnataka, India. Her zodiac sign is Libra. Yukta went to a local school in Bengaluru to receive her primary education. She got herself enrolled at V. G. Vaze College, Mumbai to pursue a bachelor's degree in Biology. She has also done a diploma course in computer application from the same college.
Physical Appearance
Height (approx.): 5′ 11″
Eye Colour: Brown
Hair Colour: Black
Family
Yukta Mookhey was raised in Dubai for the first seven years of her life and after that, her life, and later, her family returned to India.
Parents & Siblings
Yukta Mookhey was born to Inderlal Mookhey and Aroona Mookhey. Her father, Inderlal Mookhey, was a managing director for a clothing company. Yukta's mother, Aroona Mookhey, owned a beauty salon in Mumbai.
Yukta Mookhey has a younger brother Kanwal Mookhey.
Relationships, Husband & Children
Yukta Mookhey got engaged to Prince Tuli, a New York-based businessman, on 7 September 2008. The marriage was held on 2 November 2008 at a ceremony at the Grand Maratha in Mumbai. Later, the couple was blessed with a baby boy.
Controversy
In July 2013, Yukta Mookhey accused her husband and his family of subjecting her to domestic violence and harassment. She lodged an FIR under section 498A and 406 of IPC (Indian Panel Code). She also accused her husband, Prince Tuli, under IPC section 377 (unnatural sex). The couple obtained a consensual divorce in June 2014.
Career
Beauty Pageant
Yukta Mookhey started her pageantry career in 1999 when she entered the Femina Miss India 1999 contest and was selected in the contest. During the question-answer round in the semifinal round, Yukta Mookhey was asked a question from the judge Viv Richards-
How do you define a true sports person?"
To which she replied,
I would define a true sports person as the one who welcomes defeat as well as success with a healthy attitude and with a smile"
Her answer impressed the judges, and Mookhey proceeded to the next round for the top 5 contestants of the competition
In the last round, all the five candidates were asked the same question-
In the context of the recent controversy, if you were Chelsea Clinton, what is the single most important advice, you as a daughter would you give to your parents Bill Clinton and Hillary Clinton, and why?"
Her reply to the question was,
If I was Chelsea Clinton, I would tell my parents that in the values that you have taught me, I still stand by you no matter what. And I hope we can set an example for the rest of the world to see what family values and ethics are all about. Thank you"
Her quick answer and presence of mind won her the Miss India World 1999 title.
After being crowned as the Miss India World 1999, she earned the opportunity to represent India at the 49th edition of the Miss World 1999 pageant. The pageant was held on 4 December 1999 at Olympia, London, and 93 candidates from around the world competed for the title. During the question-answer round at the 1999 Miss World pageant, Yukta was asked –
If she could be anyone in the world who would she want to be?"
And she replied,
It would have to be Audrey Hepburn. It was her inner beauty, compassion, and her aura. The calm that she had inside her reflected."
Yukta Mookhey was crowned as the Miss World 1999 by her predecessor Linor Abargil. She became the fourth Indian to win this crown. Mookhey also won the Asia & Oceania's Queen of Beauty Award during the Miss World 1999 contest.
Acting
Yukta Mookhey made her acting debut in 2001 with the Tamil movie "Poovellam Un Vasam" as a guest appearance in a song titled 'Yukta Mookhey.' She made her Bollywood debut with the movie "Pyaasa" in 2002. The movie proved to a be flop at the box office. Later, she was signed for many movies like Kab Kyon Kahan, Hum Teeno, and Insaaf: The Justice, but none of these made it to the big screen. In 2019. Yukta Mookhey appeared in the film Good Newwz after a gap of almost 19 years.
Favourite Things
Facts/Trivia
Yukta Mookhey participated in the Miss India pageant at the age of 22.
Yukta Mookhey has learned Indian classical music for more than three years.
Yukta Mookhey and Priyanka Chopra made history at the Miss World 2000 pageant when Yukta Mookhey crowned Priyanka Chopra as the Miss World 2000. It was the first time in the history of Miss World pageants that a former Miss World crowned the next Miss World from the same country.
After completing her Miss World tenure, Yukta Mookhey continued to work with various charitable associations and NGOs.
Yukta is an active environmental activist and has supported many environmental initiatives such as Swachh Kalyani Nagar, which educates people to incorporate practices that generate minimum or zero waste.
In 2018, she joined a campaign to stop the illegal cutting of trees at Salim Ali Bird Sanctuary in Goa in Goa, to pave way for road and metro constructions. She stated-
I don't see any reason behind constructing the road and metro from the sanctuary. The metro can be constructed underground and the road can be made elsewhere. Humans are not capable of making of what 'Mother Earth' can do. So we are just asking to stop the works and also stop cutting the trees."
Her hobbies include listening to music and traveling to new places in her leisure time.
Yukta Mookhey, in January 2019, was invited to TED Talks as a motivational speaker.