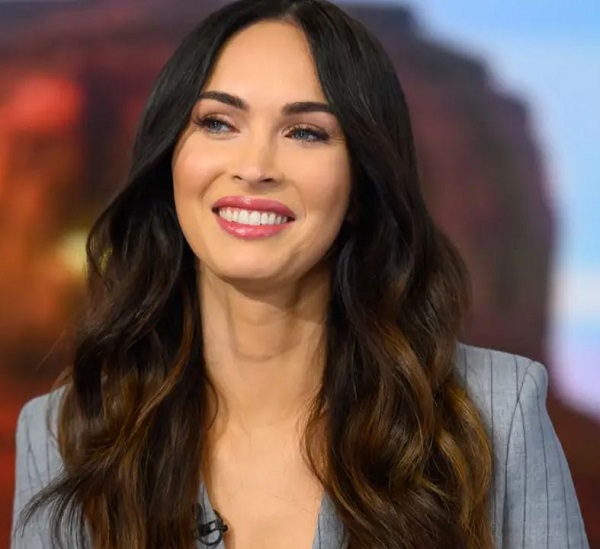 Megan Denise Fox is an American Actress and model. She holds the title of the sex symbol of the highest order in Hollywood and is famous for her work in movies and Sitcoms. She began working in Hollywood at an early age but rose to fame after working in the first sequel of the Transformer franchise movie.
Wiki/Biography
Megan Fox was born on Friday, 16 May 1986 (age 35 years; as of 2021) in Oak Ridge, Tennessee, United States. She spent her early years with her parents in Rockwood, United States. Her parents had many differences and that is why Fox had a disturbed childhood. She was three years old when her parents separated after which she stayed with her mother and sister. Fox was five years old when she began learning dance at Kingston in the Tennessee community center.
Apart from this, she also became a part of the Kingston Clippers swim team and Kingston Elementary School's chorus. Fox moved to Florida with her sister and mother after her mother married another man named Tony Tonachio. She and her sister were raised by her mother and stepfather who followed pentecostal beliefs. However, these things didn't distract her and she continued following her passion for acting and dancing. Her stepfather and mother decided to send her to a Catholic school and she studied in that school for a duration of 12 years. They were conservative, so dating and having a boyfriend was a big no for the Fox sisters. Due to this strictness, she never invited her friends to her house. But these restrictions didn't stop her and she used to secretly go for dating in her mother's car. She expressed her teenage experience in an interview and said,
I was wearing the smallest clothes I could find. My mom wouldn't let me dye my hair blond, but I used Sun-In, and I had orange hair for two years. What can I say? It was Florida. But my mom was right: being brunette was the one thing that made me memorable. I didn't look like anybody else. So I clung to that.' [1]VoxBliss
She wasn't much popular in middle school and was also bullied during school days. There were times when she had to eat her lunch in the school's washroom to avoid humiliation. Most of her friends in school were boys and she had almost no girlfriends. Later she attended Morningside Academy in Port St. Lucie as her high school where she completed her junior year. She was 17 when she went to St. Lucie West Centennial High School in Los Angeles, California, and completed her final year with correspondence.
She lived with her mother till the time she began earning sufficient money to make a living. [2]Google Books Fox was a grown-up independent girl when her boyfriend broke up with her. After her breakup, she fell into a relationship with a woman. She opened her heart about this relationship in an interview with GQ magazine and said,
Well, that year my boyfriend broke up with me, and I decided—oh man; sorry, Mommy!—that I was in love with this girl that worked at the Body Shop [a strip club on Sunset Boulevard]. I decided that I was going to get her to love me back, and I went out of my way to create a relationship with this girl, a stripper named Nikita. I was there all the time—I would go there by myself. I bought her things—perfume, body spray, girlie stuff. I turned into a weird middle-aged married man. I felt like I had this need to save Nikita. I'd get lap dances so I could get to know her, and I'd give her what I thought were great little sound bites of inspiration—like You can do it, you're better than this! I didn't want her to be there.' [3]GQ Magazine
Referring to her relationship with a female, she clarified that she isn't from the LGBTQ community and said that she fairly believes that both women and men can become attracted to both genders. [4]Insider
Physical Appearance
Height (approx.): 5′ 4″
Weight (approx.): 52 kg
Hair Colour: Dark Brown
Eye Colour: Blue
Body Measurements (approx.): 34-22-32
Family & Ethnicity
Megan belongs to a Christian family.
Parents & Siblings
Fox is the daughter of Franklin Thomas Fox who was a parole officer and Gloria Darlene Fox.
She also has a sister whose name is Kristi Branim Fox.
Husband & Children
In 2004, Megan was on the set of Hope & Faith when she met Brian Austin Green. In an interview, she recalled the memories of this day and said,
Everyone was around the monitor watching a scene, and Brian accidentally touched my leg. I remember literal electricity shooting through me and out me from every direction. It was like magic. [5]Insider
The 18-year-old Megan started dating the 30-year-old Brian. In an interview, she talked about how their age gap impacted their relationship and how Brian hesitated to be in a relationship with her. She said,
I had to convince him that I was slightly more responsible and well-spoken and had other things to bring to the table besides being 18.'
After dating each other for about four years, they got engaged in 2006. Later, there were rumours about their breakup. The duo decided to get married in February 2009 which was called off before the decided date. On 24 June 2010, they finally got married in Hawai.
Megan and Brian married on the beach of Four Seasons Resort and Brian's son from his first marriage was the only witness to their marriage ceremony. [6]Daily Mail
Two years after marriage they had their first son in September 2012 and named him Noah.
The couple had their second child on 12 February 2014 and named him Bodhi Green. The couple filed for divorce on 21 August 2015 on the grounds of having irreconcilable differences. Eight months after filing for divorce, Fox was pregnant for the third time. She gave birth to her third child, Journey River Green on 4 August 2016. [7]Times of India
After this, the couple tried hard to make things work and called off the divorce on 25 April 2019 in Los Angeles, California. [8]US Weekly In May 2020, Brian broke the news of their separation once again and said that after spending ten years as a married couple, they have finally separated.
In November 2020, Fox filed for divorce from Brian for the second time which was finalized on 15 October 2021.
Relationships/Affairs
Her first boyfriend is reported to be Ben Leahy who was a firefighter. They remained in a relationship for three years and finally broke up because Megan decided to move to Los Angeles for pursuing her dream of becoming an actor. After this breakup, she had a relationship with a girl named Nikita about which she spoke in an interview. [9]GQ Magazine However, this fling didn't last long. Her second boyfriend or her first boyfriend in Hollywood was David Gallagher (actor). They dated from 2003 to 2004 and then broke up.
After breaking up with David, Megan began dating Brian in 2004, and the duo dated for six years. She also dated Shia LaBeouf, with whom she worked in the first two sequels of Transformers. Although Megan never spoke about it; Shia once stated that he and Megan were once romantic. He said,
Look, you're on the set for six months with someone who's rooting to be attracted to you, and you're rooting to be attracted to them. I never understood the separation of work and life in that situation. But the time I spent with Megan was our own thing.' [10]PopSugar
In March 2020, Megan Fox met Machine Gun Kelly on the set of Midnight in the Switchgrass. They met while shooting for the movie in Puerto Rico. They began spending time together on and off set after which Fox fell into a relationship with him. [11]Insider In June 2020, Megan made her relationship public after the release of Kelly's song Bloody Valintine which featured her in the video. In January 2022, she got engaged to Kelly and the couple remains in news for their sexy and wild red carpet looks.
Address
Megan Fox, ICM Partners, 10250 Constellation Blvd, 9th Floor
Los Angeles, CA 90067-6209, USA
Signature/Autograph
Career
Megan made her film debut in 2001, she worked in Holiday in the Sun and played the character of Brianna Wallace. [12]IMDb
In 2003, she gave an audition for a short appearance in Bad Boys II. She was just 15 at that time and was still approved to appear as an adult by the director Michael Bay. For her appearance in the movie, she danced wet under a waterfall wearing a stars and stripes bikini along with six-inch heels and a red cowboy hat. In return, she was offered the payment of $ 500. [13]The Sun US After these short appearances, in 2004 she got a featured role in Confessions of a Teenage Drama Queen.
In this film, she played Carla Santini. Carla was the supporting character of Lindsay Lohan and was her competitor. In 2007, she was fortunately casted for the role of Mikaela Banes in the first movie of the transformer franchise. In the movie, She was opposite Sam Witwicky and played the role of his girlfriend. The movie became a global hit and bought a fair share of the limelight to Fox as well.
For her performance in the movie, She was also nominated for the Breakthrough Performance category by MTV Movie Award and for three categories of Teen Choice Awards. After the first sequel, she signed for both the second and third sequels of the franchise. While shooting for the second sequel, Transformers: Revenge of the Fallen, Megan was back in news for her role when she was asked to put on 10 pounds by the director. The movie was finally released on 24 June 2009 and made new records of success. However, Megan was excluded from the third sequel, Transformers: Dark of the Moon. This action was taken due to her statement about the film's director. She said that the experience of working with him was no less than working with Hitler. In 2009, she was signed for a lead role in Jennifer's Body which was a horror comedy. The film didn't receive much traction after release and received a bunch of average reviews. However, Fox was still praised for her performance. This movie gained a cult following over time and was named by fans as a forgotten feminist classic. It was believed that the movie was not marketed well at the time of release which hindered its performance on the big screen. She was once asked in an interview about how she used to spend her money when she started earning well. She replied,
I still don't really spend my money in silly ways. I don't go buy cars and stuff like that. I think the first thing I did was pay my rent for a year. But the very first thing I got that was crazy expensive and that I couldn't believe I'd bought was a pair of Roberto Cavalli four-inch spike heels. They were black and ornate with gold on the back and carving on the heel. They were $600. All I knew up to that point was Skechers, and I think the most I had ever paid for a pair of shoes was $30. That was a really big deal for me, and I have to admit that since then I've gone crazy with the shoe thing. That's where I spend my money, and it's really bad.
After her successful performances in movies, she shot for the covers of some elite and famous magazines such as Elle, GQ UK, Maxim, and more. After this, she became so popular on men's websites or men-centric platforms that in August 2009, these platforms came up with Megan Fox blackout day on which they decided to go Megan Fox free even if it was just for a day. [14]NBC4 Washington She began working in Jonah Hex in April 2009 and acted in it as Tallulah Black/Leila, the love interest of the leading character, Johan Hex. In the movie, she portrayed a girl who was extremely beautiful and was on the verge of being sexually assaulted by an evil man but was saved by Jonah Hex. On 18 June 2010, the movie was released and she was praised for her performance. However, the actress was not satisfied and called her appearance in the movie a cameo role. This movie didn't do good in the United States and the Houston Film Critics Society called it the "worst picture of the year" and its international distribution was canceled as well. In 2011, she took up a role in Passion Play which was a Hollywood Drama. In this movie, she was opposite Mickey Rourke. Its grand premier was made at the Toronto International Film Festival. After the premiere, its release in theatres was turned into a direct-to-video release that too on two screens for fulfilling the contractual requirements. Fox worked in a music video for Eminem and Rihanna's song, Love the Way You Lie. She worked opposite Dominic Monaghan in this video and the song became an international success. In 2012, she worked in a comedy movie The Dictator which was written by Sacha Baron Cohen and directed by Larry Charles. After this project she worked in a comedy movie by Judd Apatow, This Is 40. In the same year, she voiced the role of Lois Lane in an animated comedy Robot Chicken DC Comics Special. The episode of this TV comedy series was aired on Cartoon Network on 9 September 2012 for the special Adult Swim nighttime programming block. Next, she appeared in a Brahma beer commercial in January 2013 for Brazilian TV. After this, she took up another project with director Michael Bay. This was for the Teenage Mutant Ninja Turtles in which she played the lead female character of April O'Neil. She worked in this movie by ignoring all her differences with the director. This movie was released in 2014 and was a big international hit. In 2015, she got involved in the Plarium video game project, Stormfall: Rise of Balur, and took the role of Amelia Delthanis. In 2016, she took up the role of April O'Neil in Teenage Mutant Ninja Turtles: Out of the Shadows which was the third sequel of the Ninja Turtles Franchise. In 2018, there were rumours that Fox was working in a Korean movie. These rumours were confirmed on 12 September 2018 when it was revealed that she was working in The Battle of Jangsari, a South Korean war movie with a Korean actor Kim Myung-min. In this movie, she played an American news reporter who was the leading character in the movie. In 2019, she worked in a mystery-fantasy movie, Above the Shadows in which she was casted opposite Olivia Thirlby and Alan Ritchson. The project was directed by Claudia Myers and was released by Gravitas Ventures, an independent film distribution company on 19 July 2019. After this, director James Franco's film, Zeroville was released which was shot in 2014. This movie didn't do well at the box office and gained negative reviews from critics. In March 2020, she began working in Midnight in the Switchgrass which was an Emmett Furla Oasis Films movie directed by Randall Emmett. In this movie, she worked opposite Emile Hirsch and Bruce Willis. In the same year, she acted in Think Like a Dog which was a family comedy starring Megan and Josh Duhamel. This movie was released on video on demand on 9 June 2020. She also played a leading role in Rogue, an action movie which released on 28 August 2020. She also worked in Till Death, a David Leslie Johnson-McGoldrick movie directed by S.K. Dale. In 2021, she worked in Big Gold Brick which was a drama-comedy starring Andy Garcia, Oscar Isaac, Lucy Hale, and Emory Cohen. This movie was released on 25 February 2022 and Brian Petsos made his directorial debut with this movie. She is casted for a voice-over role in a 3D documentary movie, Naya Legend of the Golden Dolphins with cast including Kate Winslet, Elliot Page, Julian Lennon, Diego Luna, James Franco, Gerard Butler, Daryl Hannah, Cheech Marin, Isabella Rossellini, and Whoopi Goldberg. [15]IMDb She is also working in a thriller movie Johnny & Clyde with Tyson Ritter. Her other upcoming project is Taurus which is a musical drama starring Lil Tjay, Naomi Wild, and Machine Gun Kelly.
Television
In the initial years of her career, she also played a regular role in Hope & Faith, the ABC's TV show. In this TV show, she played Sydney Shanowski on a temporary basis by replacing Nicole Paggi. Fox was a part of both the second and third season of the show and acted in it till it was called off in May 2006 by ABC. In October 2015, she temporarily replaced Zooey Deschanel in the TV show New Girl as the actress has to go on maternity leaves. After this, she also played the role of Reagan Lucas in the fifth and sixth seasons of this series and earned many positive reviews for it.
Persona
In 2010, Chris Lee of the Los Angeles Times titled Megan as the sex symbol of the highest order. Here is what he exactly said,
the first bona fide sex symbol of the 21st century.'Craig Flaster from MTV also spoke about her persona and said, Transformers broke Fox into the mainstream, immediately turning her into a household name and international sex symbol.'During the same time, she was also featured on magazine covers for the list of hottest and most beautiful women for international men's magazine Maxim's Hot 100 lists. In 2008, she was also voted to get the title of the Sexiest Woman in the world by FHM readers.
She was titled as "the most beautiful at every age" in both 2012 and 2017. Marc DiPaolo, a famous scholar attributed Fox's achievement to her role in Transformer. He said,
highly sexualized, erotically idealized figure draped over a car or motorcycle invariably evokes lust in the heterosexual male onlooker and Fox did this by leaning over a Camaro while wearing a flimsy pink belly shirt and short skirt, which read as an unequivocal sex invite.'
Her name was all over the media when her public image was negatively influenced by an unsigned letter by three of the Transformer's crew members. This letter was written in favour of the director Michael Bay regarding the accusations made by Fox against the director. Fox said that his on-set behaviour was not good and that working with him was like working with Adolf Hitler. This letter stated the opposite and it was also mentioned that Megan Fox was the one who reflected an unpleasant behaviour on Transformer's set and that her real behaviour is way different than her public image. Contradicting this letter, a production assistant from Transformers stated that Fox never behaved inappropriately on the set. After this Fox spoke about this letter to the media and said the letter was fake and she personally discussed it with all the people involved in it. She also expressed her gratitude for being a part of such a popular franchise and will be happy to work on its project. DiPaolo stated that the criticism of the actress has resulted in the objectification of girls and women which is opposite to her sex symbol status. Marc DiPaolo again commented on Fox after she was titled as the most beautiful at every age. He stated that Fox got instant fame due to her role in Transformers. Here is what he said,
highly sexualized, erotically idealized figure draped over a car or motorcycle invariably evokes lust in the heterosexual male onlooker and Fox did this by leaning over a Camaro while wearing a flimsy pink belly shirt and short skirt, which read as an unequivocal sex invite.'
The editors of Men's Health Magazine also commented on her fame and said that it was her Camaro scene in Transformers that made her famous.
Controversies
Megan replaced Angelina Jolie in Lara Croft's movie. As soon as the news came up, the media began comparing her with Angelina and named her to be the next Angelina Jolie of Hollywood. This influenced Fox's image in a way she didn't like. So, she came up with statements saying that the comparison shows a lack of creativity on the media's end. After Megan's statement, Lynn Hirschberg from New York Times stepped ahead and said,


the Jolie comparison would probably have been made by the media eventually, but Fox sped up the process by linking herself to Jolie and that she enjoyed creating entertaining copy by telling tales of darkness an which d lust.'

Megan and her former husband Brian were all over the media for all the wrong reasons. In November 2018, Brian's Ex-wife Vanessa Marcil, made an allegation against the couple stating that Brian who has 50% custody of his eldest child has not met him in the last five years. She wrote a post on Instagram and said,


12 years ago I was served legal papers and then spent 8 years+ defending myself and my son in custody court in response to his father & his stepmother trying to get full custody(that means I would have seen my son four days a month) and then asking me to pay them child support. They lost that case & a civil case asking me for 200,000. [16]US Weekly

Megan and her boyfriend Machine Gun Kelly, raised eyebrows when Megan fox said that they both drink each other's blood.


When I do it, it's a passage or it is used for a reason. And it is controlled where it's like, 'Let's shed a few drops of blood and each drink it.' He is much more haphazard and hectic and chaotic, where he's willing to just cut his chest open with broken glass and be like, 'Take my soul. [17]NME Magazine

There was a lot of hype about it and then Megan clarified her statement in another interview and said,

I guess to drink each other's blood might mislead people or people are imagining us with goblets and we're like Game of Thrones, drinking each other's blood. It's just a few drops, but yes, we do consume each other's blood on occasion for ritual purposes only." [18]Hindustan Times
Awards, Honours, Achievements
In 2015, she won the award of worst supporting actress at Golden Raspberry Awards for Teenage Mutant Ninja Turtles.
In 2012 and 2017, she was given the title of most beautiful at every age by People Magazine.
In 2010, she won the Choice Hottie: Female and Choice Movie Actress award at Teen Choice Awards in Horror/Thriller category.
In 2009, she won the Choice Hottie: Female and Choice award at the Teen Choice Awards for Movie: Summer Actress category.
In 2009, she won the Best Performance By A Human Female award at the Spike Video Game Awards for Transformers: Revenge of the Fallen
In the same year, she also won the Best Science Fiction Actress award at Scream Awards for Transformers: Revenge of the Fallen.
In 2007, she won the Sci-Fi Siren award at Scream Awards for Transformers.
In the same year, she also won the Best T&A of the Year award at the Golden Schmoes Awards for Transformers.
Car Collection
Megan has an expensive car collection which includes:
 BMW 5 Series

Mercedes Benz CLS Class

Mercedes G Wagon
Net Worth
Megan Fox has a net worth of $ 8 Million as per Cosmopolitan. [19]Cosmopolitan
Favourites
Movie: Hook and Harry Potter and The Prisoner of Azkaban [20]

GQ-YouTube
Love for Tattoos
Megan loved tattoos since she was a child and got her first one when she turned 18. She has a total of nine tattoos and her first tattoo was a portrait of famous actress Marilyn Monroe which she got at the age of 18. But she loved this tattoo only for a few years and got it removed in 2011. The actress said that she was a disturbed personality and the portrait tattoo was attracting negativity in her life. [21]Daily Mail
The second tattoo she got is a Chinese symbol of strength which she got on the back of her neck.
She got her third tattoo on the right side of her back and this tattoo is a Quote from Shakespear.
Her fourth tattoo is on her left wrist and is a tattoo of Yin Yang.
The next tattoo she got is on her right ankle which is an imitation of Crescent Moon and Star.
She got her sixth tattoo for her former husband, Brian which she got written on the right side of her hip bone.
She got her seventh tattoo on the left side of her rib cage and it reads, There once was a little girl who never knew love until a boy broke her HEART. There was rumour about this tattoo that she got it for her Ex-boyfriend Mickey Rourke.
The eighth tattoo she got is a Quote inspired by Nietzsche
She got her ninth tattoo for her boyfriend MGK under her collar bone which reads el pistolero.
Facts/Trivia
Fox was a 13 years old young teenager when she began her career as a model. In 1999, she won awards at the

American Modeling and Talent Convention in Hilton Head, South Carolina.
Her nicknames are Foxy Megan, Mega Fox, and Meg.
She was 5 when she decided to become an actress. She went with her mother to watch the movie, Wizard of Oz and was fascinated by it. She really admired the main character and discovered her love for acting and movies. She talked about this experience in an interview and said,


When my mom explained to me that Dorothy was not real, that an actress plays her, I decided I wanted to be an actress." [22]VoxBliss

The teenage Megan used to shoplift makeup from Walmart and when caught, she was punished for this offense. She made this experience public in an interview and said,


I don't know if the ban was for life, but when I was 14 or 15 I did get caught and convicted of stealing Mary-Kate and Ashley Olsen cosmetics from a Wal-Mart. They actually took me into the court and I had two choices and I took the second choice, which was wrapping (gifts) for Christmas, which was awesome, it wasn't really a punishment. The other one was they were gonna make me wear a sign that said I stole from Wal-Mart and stand outside Wal-Mart for three days.' [23]Express

 Once she went on Ellen DeGeneres Show and revealed what she did before she started working as an actor. She told Ellen that she worked at a smoothie shop and said,


I worked at a little smoothie shop in Florida and I mostly worked behind the register. Once a week, usually on Fridays, someone had to dress up as a fruit, a piece of fruit, and go out and stand by the highway. I was a giant banana.' [24]Insider