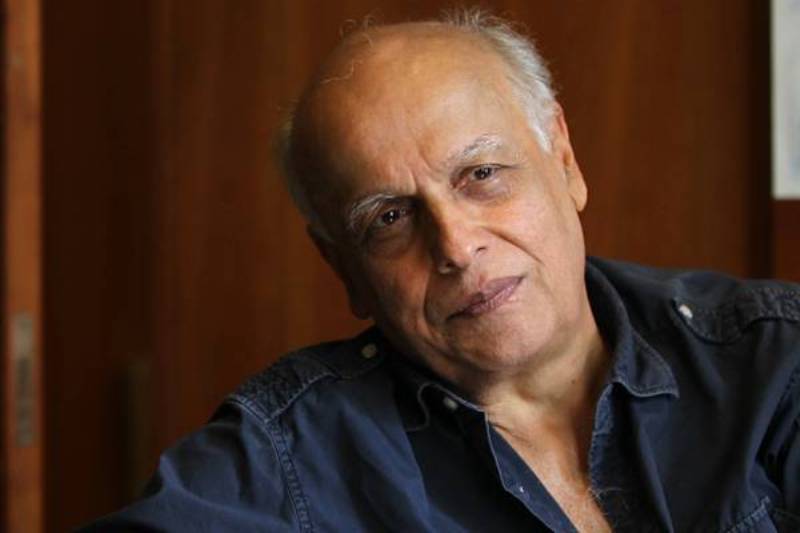 Mahesh Bhatt is an Indian film director, producer, and screenwriter, who is notably one of the prominent filmmakers in Bollywood.
Wiki/Biography
Mahesh Bhatt was born on Monday, 20 September 1948 (age 75 years; as of 2023) in Bombay. His zodiac sign is Virgo.
He did his schooling from Don Bosco High School, Matunga.
Physical Appearance
Height (approx.): 5′ 7″
Eye Colour: Dark Brown
Hair Colour: Salt & Pepper; Semi-Bald
Family, Caste & Wife
Mahesh Bhatt's father, Nanabhai Bhatt, was an Indian film director and producer who worked in Hindi and Gujarati Cinema. His father was a Hindu Nagar Brahmin. Mahesh's mother, Shirin Mohammad Ali, was a Gujarati Shia Muslim and the second wife of Nanabhai Bhatt.
Hemalata Bhatt, the first wife of Nanabhai Bhatt was his stepmother. He has 4 brothers- Mukesh Bhatt (film producer; son of Nanabhai Bhatt & Shirin Mohammad Ali ), Dhaval Bhatt (editor; son of Nanabhai Bhatt & Hemlata Bhatt), Robin Bhatt (writer; son of Nanabhai Bhatt & Hemlata Bhatt), and Parmesh Bhatt & four sister; three of them are- Mamta (daughter of Nanabhai Bhatt & Hemlata Bhatt), Sheila Darshan, Heena Suri.
He got married to Kiran Bhatt (also known as Lorraine Bright) in 1970 but they separated their ways later.
They both have two children; a son named Rahul Bhatt (fitness trainer and actor) and a daughter named Pooja Bhatt (actress and filmmaker). He was once in a relationship with Parveen Babi, an actress, model, and interior designer. He got married for the second time to Soni Razdan (British actress and film director) in 1986.
The couple has two daughters named Shaheen Bhatt (writer/director) and Alia Bhatt (actress).
Career
As a Director
Mahesh Bhatt started his career by making product advertisements. He was introduced to the director Raj Khosla through acquaintances and later, he started assisting Raj Khosla. He made his debut as a film director with the movie "Manzilein Aur Bhi Hain" in 1974.
In 1984, he directed "Naam," which was his first commercial film.
He made several films such as Janam (1985), Saaransh (1984), Aashiqui (1990), Dil Hai Ki Manta Nahin (1991), Sir (1993), Zakhm (1998), and Sadak (1991). His last film as a director was "Kartoos (1999)," after which, he completely turned to a screenwriter.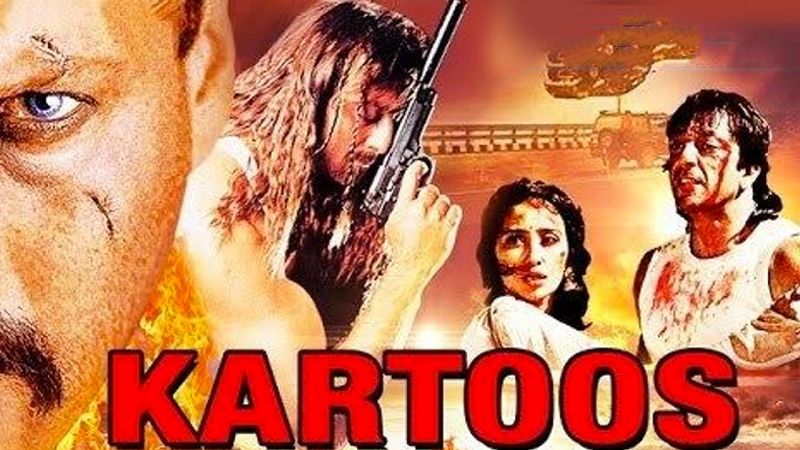 He made his comeback as a director with the film "Sadak 2 (2020). He made his Television debut with the TV show "Swabhimaan" in 1995, which was aired on DD National.
As a Screenwriter
His first film as a screenwriter was "Arth (1982)."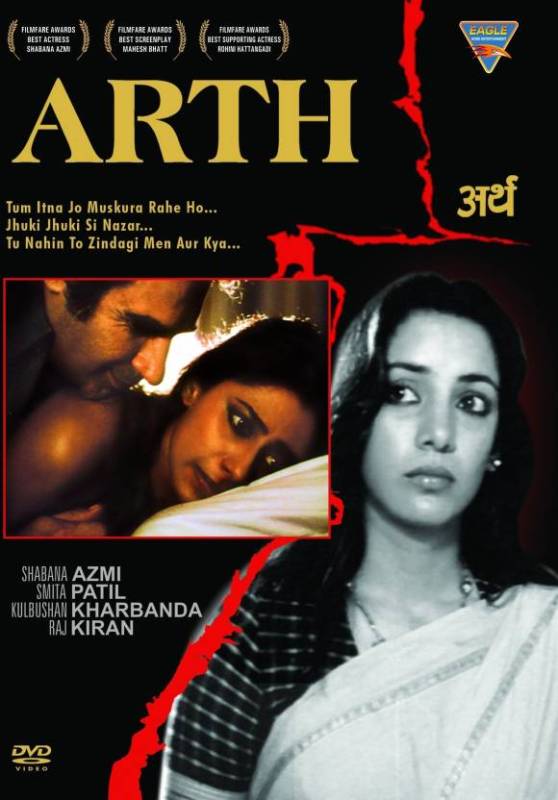 After retiring from his directorial career, he wrote the screenplay of "Sangharsh (1999)." He wrote the screenplays of several Bollywood films such as Dushman (1998), Raaz (2002), Murder (2004), Gangster (2006), Woh Lamhe (2006), and Hamari Adhuri Kahani (2015).
As  a Producer
He made his debut as a film producer with the film "Papa Kehte Hai (1996)," along with Amit Khanna.
He produces films under the banner "Vishesh Films," which is co-owned by his brother Mukesh Bhatt. The company was named after Mukesh's son Vishesh Bhatt, who is a producer.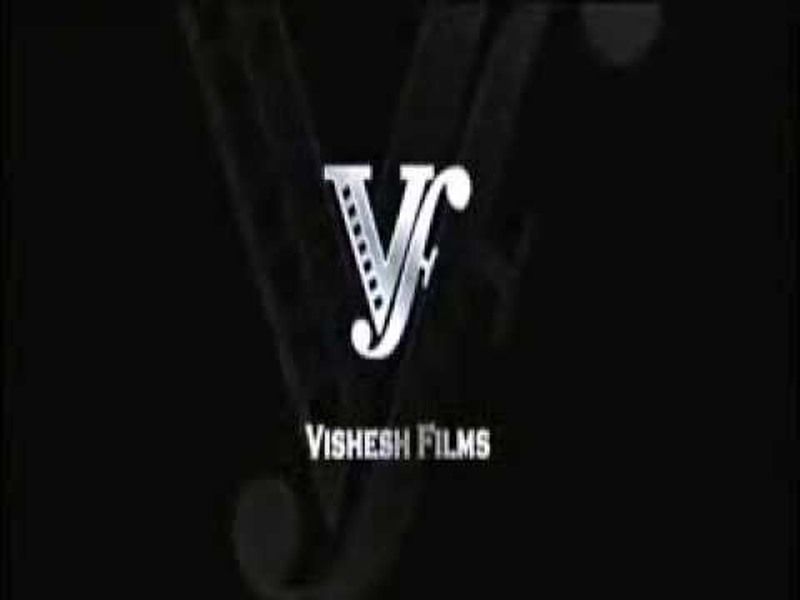 Other Works
He made his acting debut with the film "The Dark Side of Life: Mumbai City" in 2018.
He sang for the first time in the film "Mr. X." He sang the title track of the movie alongside MILI.
Controversies
He was struck with controversy when he appeared on the cover page of Filmfare Magazine, in which, he was kissing his elder daughter, Pooja. He even stated that if Pooja had not been her daughter, he would have married her.

He had a strenuous relationship with his son Rahul. In an interview, Rahul stated that Mahesh had never treated him as his son. He further added,


If Mr Mahesh Bhatt had been a father to me I wouldn't have got into the friendship with Headley. My childhood insecurities and the lack of a father-figure during my growing years were things that Mr Headley used to win over my confidence. I was vulnerable. There was no one to guide me."

However, their relationship as father and son improved with time.
Rangoli Chandel once claimed that Mahesh Bhatt threw 'Chappal' at Kangana Ranaut during the screening of Woh Lamhe (2007) after she refused to sign one of his films. To this Mahesh Bhatt replied,


She (Kangana) is a bachchi. She started her journey with us. Just because her relative (Rangoli is also Kangana's spokesperson and manager) is attacking me, I won't comment."
At Karan Johar's chat show, 'Koffee With Karan,' when Mahesh was asked to rank the actors according to their acting skills, he ranked Aamir Khan the last. Interestingly, when Lagaan went to the Oscars, he commented,


lobbying for the oscar award in this manner was akin to grovelling before the white man."
Following Sushant Singh Rajput's suicide on 14 June 2020, Mahesh Bhatt was started getting trolled on social media for calling Sushant a schizophrenic. According to an article published by Suhrita Sengupta, a writer and close associate of filmmaker Mahesh Bhatt, on National Herald, once Mahesh Bhatt had said about Sushant Singh that –


It is Parveen Babi all over again."

The article further read that it was Mahesh Bhatt who had advised Sushant's rumoured girlfriend Rhea Chakraborty to distance herself from Sushant for his deteriorating mental health condition. Suhrita Sengupta further wrote –

She had no choice. Bhatt Saab told her there was nothing she could do. If she stayed on she would lose her sanity too. Rhea waited for Sushant's sister to come to Mumbai and take charge. Sushant's sisters tried their best to support and comfort him. But he was beyond listening to anyone. He wouldn't take his medication." [1]National Herald
Awards
National Film Awards
He has won 3 National Awards which includes, the award for the Best Feature Film in Urdu for "Sardari Begum" and  Best Feature Film in Hindi for "Gudia" in 1997, and a Special Jury Award for the film "Hum Hain Rahi Pyar Ke" in 1994.
Nargis Dutt Award for Best Feature Film on National Integration for the film "Zakhm" in 2000
Filmfare Awards
He has won 3 Filmfare Awards; the first one being under the category of Best Dialogue for the film "Arth" in 1984 and two awards in the category of Best Story for the films "Saaransh" in 1985 and "Zakhm" in 1999.
Favourite Things
Facts
During his school days, he used to do summer jobs and also made product advertisements.
Mahesh's mother, Shirin Mohammad Ali and his father, Nanabhai Bhatt never got married.
Once Mahesh asked his mother about the meaning of his name. She said that she would ask his father, as he was the one who gave him the name. His father came to him the next day, and told him that his name meant 'God of Gods.' Mahesh in an Interview revealed that as a child he didn't like his name as it was the name of the god, who beheaded his own son.
During his childhood days, 'Ganesha' was his favourite deity and he also wanted his name to be 'Ganesha.' He even used to sleep with a little Ganesha under his pillow.
Mahesh Bhatt met Lorraine Bright (Kiran Bhatt) during his school days. They both fell in love and got married when he was 20 years old.
The couple separated after Mahesh Bhatt started dating Parveen Babi. Mahesh Bhatt left his family and startBhatt left his family and went into a live-in relationship with Praveen.
Praveen was reportedly diagnosed with paranoid schizophrenia (auditory hallucinations and paranoid delusions; believing everybody was out to cause you harm). She even went on to accuse several personalities such as Amitabh Bachchan & Bill Clinton of conspiring to kill her. In an interview with the Filmfare Magazine, Mahesh said that he left Praveen because he could not handle her condition. Describing her condition, he said-


Sometimes she'd say the air conditioner had a bug. We had to dismantle it and show it to her. At other times there was 'a bug' in the fan or in the perfume."
He converted Islam to be married to both of his wives. He didn't want to abandon his first wife and children from her, and Islam was the only religion that allowed him to be with both of his wives. [2]

Times of India
Emraan Hashmi's grandmother and Milan Luthria's grandmother are the sisters of Mahesh's mother.
Mahesh Bhatt's directed film "Saaransh" (1984) was India's official submission for the Oscar's Best foreign language film in 1985.
The story of the film "Aashiqui" (1990) was inspired by Mahesh Bhatt and Kiran Bhatt's (born Lorraine Bright) love story.

The story of the films "Woh Lamhe (2006)" and "Arth (1982)" was inspired by Parveen Babi's life and her relationship with Mahesh Bhatt.

Talking about Parveen Babi, Mahesh Bhatt says, "I owe everything that I am today to my brief association with this magnificent woman." In an interview, he revealed that his films have been a failure until he made "Arth (1982)" based on his relationship with Praveen. The film brought him a huge success.
He has notably launched careers of many actors such as Anupam Kher, Rahul Roy, Anu Aggarwal, Deepak Tijori, Sonali Bendre, Dino Morea, Bipasha Basu, Emraan Hashmi, Mallika Sherawat, Sushmita Sen, and Kangana Ranaut.
Mahesh follows a philosopher named U. G. Krishnamurti. He even wrote two biographies on his life, "U.G. Krishnamurti, a Life" in 1992 and "A Taste of Life: The Last Days of U.G. Krishnamurti" in 2009. He was at his bedside when Krishnamurti died in Vellacrosia in Italy and later, had him cremated.
He believes that the Congress Party is committed to secularism and Narendra Modi is communal. In the 2014 Lok Sabha Elections, he campaigned in Karvan-e-Bedari (caravan of awareness) asking people to vote for Congress and defeat Modi. He even criticizes the communal record of Congress and Rajiv Gandhi in 1984 Sikh Genocide.
"A Mouthful of Sky" (1995), which was directed by Mahesh Bhatt was the first TV series in the English Language to be produced in India.
He is the advisory member of TeachAIDS, a U.S. based non-profit organisation that fights against AIDS through the development of HIV prevention technology products.
He is known to have copied scenes from Hollywood movies, and sometimes, he has even copied the whole Hollywood film without acknowledging the makers. For example- he copied "The Fugitive" (1993) and remade it in Hindi as "Criminal" (1995).
He has hosted some episodes of the two science magazine programme, which are "Turning Point (1991)" and "Imaging Science."
He is the member of Board of Patrons of Mother Teresa Awards, given to individuals or organisations that promote peace, equality, and social justice.