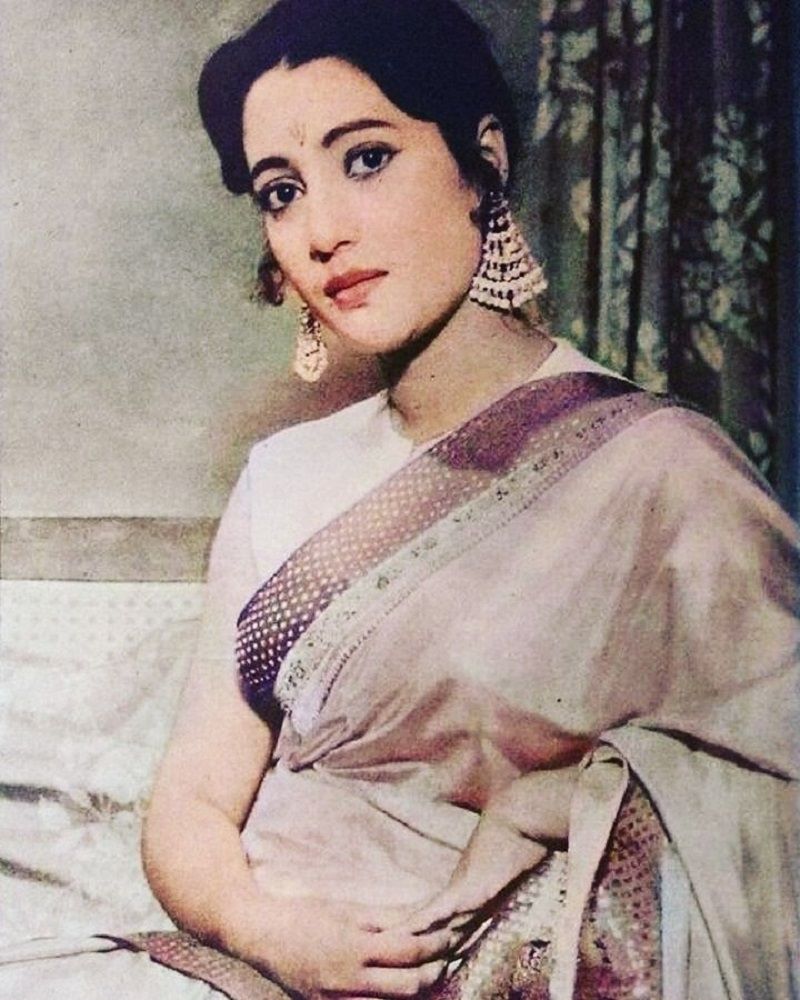 Suchitra Sen was a legendary Indian actress who worked in Hindi and Bengali films. She died on 17 January 2014 of cardiac arrest.
Wiki/Biography
Suchitra Sen was born on Monday, 6 April 1931 (age 82 years; at the time of death) in Bhanga Bari village of Belkuchi Upazila, Pabna, Bengal Presidency, British India (now in Siraj Ganj District, Greater Pabna, Bangladesh). Her zodiac sign is Aries. After the partition of India in 1947, her family came to Bengal as a refugee. She completed her schooling at Pabna Government Girls High School.
Physical Appearance
Height (approx): 5′ 3″
Hair Colour: Black
Eye Colour: Black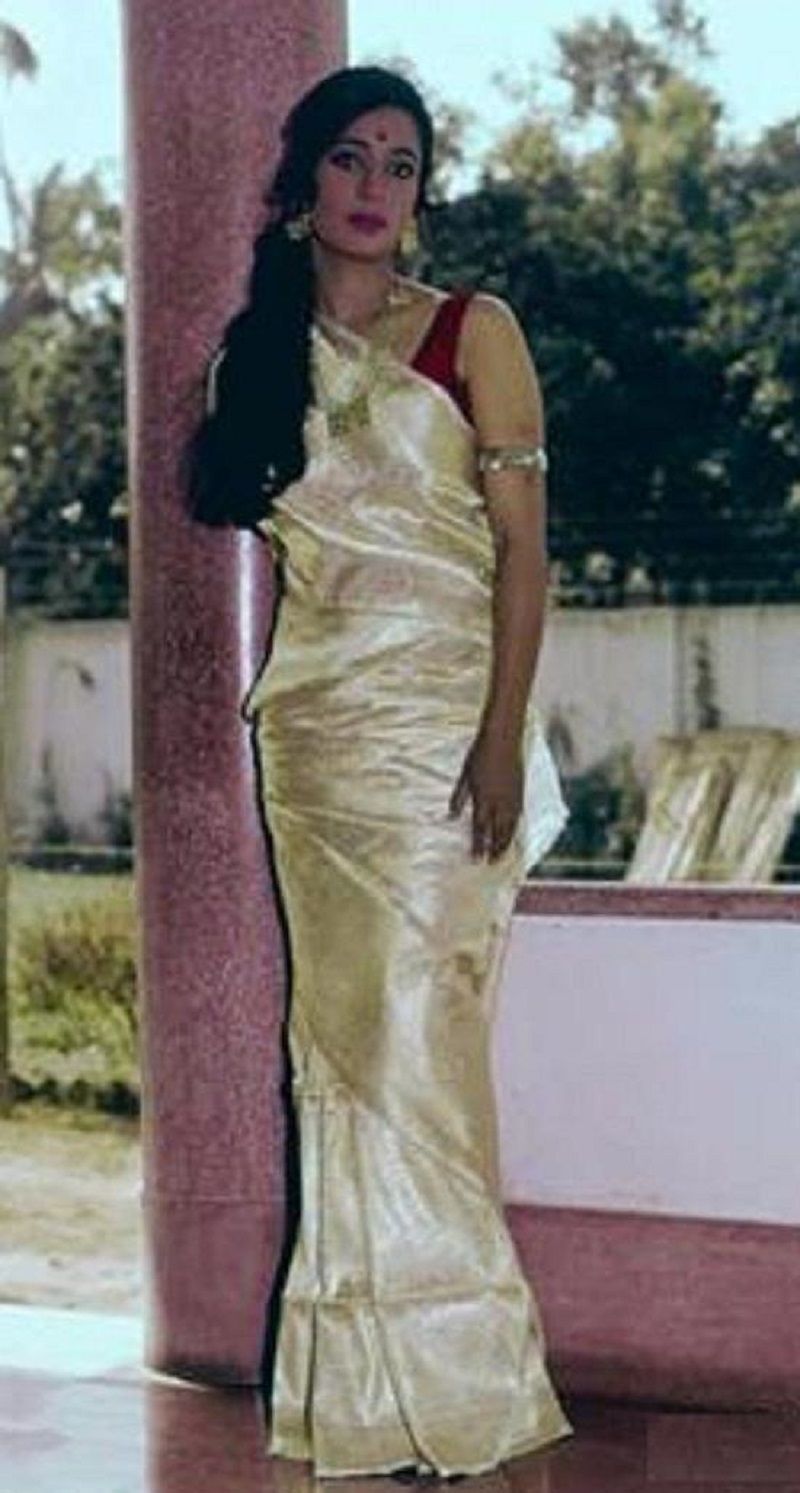 Family & Caste
She belonged to a middle-class Bengali family.
Parents & Siblings
Her mother's name was Indira Devi, and she was a homemaker. Her father, Korunamoy Dasgupta, was a headmaster in a school in Pabna. Suchitra Sen had 5 sisters and 2 brothers. Suchitra was the fifth child and second daughter. She was the granddaughter of the famous Bengali poet Rajanikanta Sen.
Husband & Children
In 1947, at a very young age of 15, she got married to Dibanath Sen, son of a very famous industrialist Adinath Sen. In 1970, her husband died in Baltimore, Maryland, USA.
Her daughter Moon Moon Sen is known for work in Bengali, Hindi, Marathi, Telugu, Tamil, Malayalam, and Kannada films.
Granddaughters of Suchitra Sen, Raima and Riya Sen, carried on her legacy. Both have featured in several Hindi and Bengali movies.
The picture below shows three generations in a picture
Relationships/Affairs
Uttam Kumar and Suchitra Sen were known to be one of the most romantic couples in the Bengal film industry. Their chemistry was so good that both were often considered more than friends. However, Suchitra clarified this by saying,
I had a good friendship with Uttam Kumar, a deep one."
Religion
Hinduism [1]The Daily Star
Friendship with Gopal Krishna Roy
Gopal Krishna Roy was a journalist of news agency UNI. He was the only person who was in touch with Suchitra Sen even after her retirement. Roy wrote about the incidents that Suchitra shared with him about her life. In one of his writings, Roy shared an incident in which he talked about the reasons behind Suchitra quitting the film industry. He wrote,
After the film Pranaye Pasha which was a flop, she was deeply upset about it and went to Belur Math, the headquarters of the Ram Krishna Mission just outside in Kolkata. There she met Bharat Maharaj, one of the holy men there, and talked to him for a long time. Bharat Maharaj told her, 'Ma, ghridho, lobh koro na, don't be greedy."
Roy also shared some incidents telling how humorous she was. He shared an incident when Suchitra wanted to see a urologist. He wrote,
I sent one of Kolkata's best known urologists to her house. After he had seen her and left, Mrs Sen told me, " Well, your doctor held my hand for 10 minutes at least !" I replied, "He must have been checking your pulse. But Mrs Sen burst out laughing and said, "Even I know how to see a pulse. He was not just checking my pulse."
He further talked about the day when Suchitra went to a gynaecologist, Dr Bulbul Bhattcharya. He wrote,
Mrs. Sen went in the chamber and sat in the crowd of other patients. Even after covering her face some patients recognized her and soon there was a buzz at the place. I immideately rushed to the doctor and requested to examine her first. The doctor obliged and we headed home. Mrs Sen took young Moon Moon on her lap and said, 'Gopal do you know what the doctor told me? The doctor told me I am still…and then she paused. So I said anxiously, what? What? Mrs Sen laughed and said…the doctor said I am still a virgin."
He shared a short story about Suchitra Sen when there was a controversy going on about whether kissing should be allowed on screen or not.
I wrote an article about it and sent it to Satyajit Ray, Mrinal Sen, Soumitra Chatterjee and Suchitra Sen and several other luminaries. Most replied almost immediately but not Mrs Sen. When I insisted, she told me to come over to her house. "Mrs Sen smiled and said the truth is "chumban ato shohojay dewa jaye na" – it is not easy to kiss anyone.
When Suchitra reached the peak of her career, she was often termed arrogant and an absolute private person; however, according to Roy, it was not always the case with Suchitra Sen. In an interview, Roy talked about this and said,
One evening, I was taking a walk with her on Ballygunge Circular road. It was about 9.30pm and evening walk was her habit. "Suddenly one gentleman walking past recognized her and stopped and said he wanted an autograph. I didn't know how Mrs Sen would react. But she smiled and said, ok. Give me a paper and pen. The man said he didn't have either a pen or paper. So she turned to me. I said I had a pen, but no paper. So Mrs Sen suddenly bent down and picked up an empty cigarette packet from the road, tore it open and on its clean side, she gave her autograph."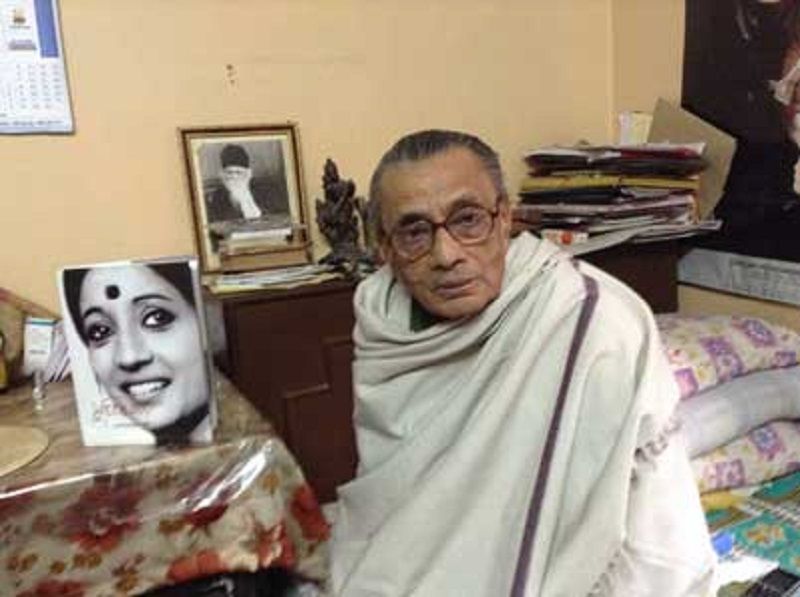 Address
She lived in the bungalow named Vedanta at 52/4/1, Ballygunge Circular Road, Kolkata 700019.
Signature/Autograph
Career
Film
She turned out to be a successful actress in Bengali films. Although she did several good films in Hindi cinema, she was less successful in Bollywood. Her debut film was Shesh Kothaay in 1952, but it was never released. Her first film to be released in Bengali was Sukumar Dasgupta's Saat Number Kayedi in 1953. She further starred in Sharrey Chuattor in which her co-actor was Uttam Kumar; the film was produced by Nirmal Day. After this movie, Bengali cinema got their first iconic pair, Suchitra Sen and Uttam Kumar. Out of 60 films in her career, she was paired with Uttam Kumar in nearly 30 films. Although the society of that era was reluctant to accept the kind of romance displayed by the pair of Suchitra Sen and Uttam Kumar in films, their chemistry became a hit among the audience, and the youth of that era started following the fashion style of Suchitra Sen and Uttam Kumar.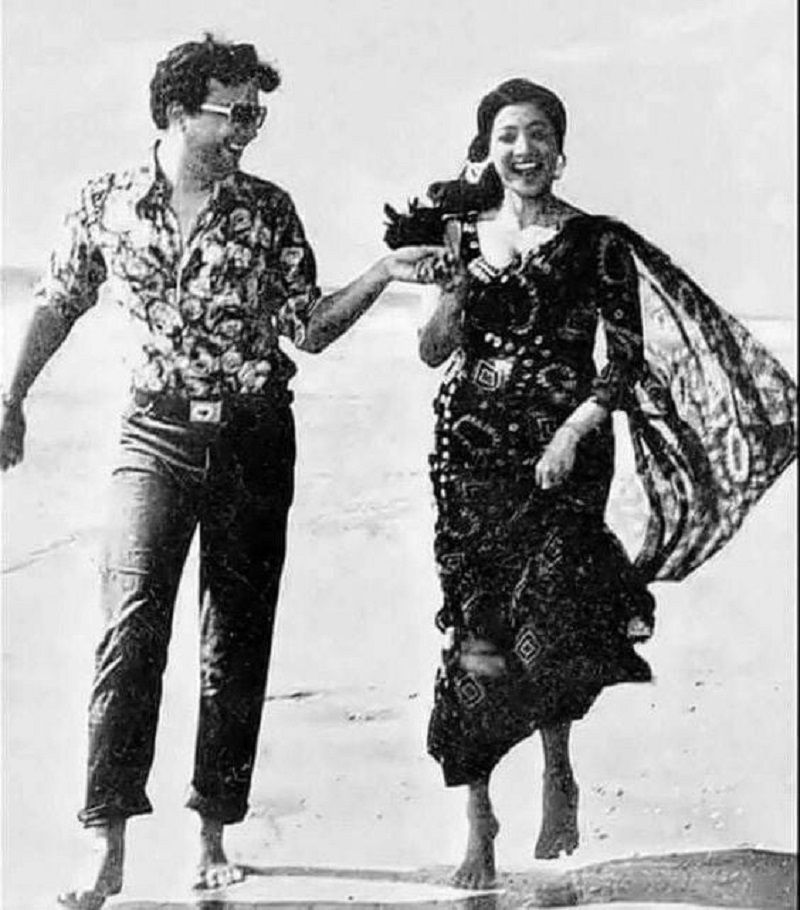 In 1953, after she was cast as Vishnupriya in "Bhagaban Shree Krishna Chaitanya," she never looked back. Her first Hindi movie was released in 1955, Devdas, for which she was nominated as best actress. In 1959, she got an appreciation for her movie Deep Jale Jaai, directed by Asit sen. In 1963, she again worked with Asit Sen to give one more hit, "Uttar Falguni."
Retirement
In 1978, she took retirement after her Bengali movie Pronoy Pasha, and she never visited Tollygune studios again. She was shooting for a film, Nati Binodini, with Rajesh Khanna when she decided to quit acting. As a result, the film was shelved mid-way. She took a break from the paparazzi and avoided public places. After her retirement, she devoted most of her time to Ramakrishna Mission, and she used to visit Bharat Maharaj of Belur Math and Kanai Maharaj in Golpark Ramkrishna Mission. She once said,
I used to visit Bharat Maharaj of Belur Math and Kanai Maharaj in Golpark Ramkrishna Mission. But I stopped visiting Belur Math after his death. I used to get so many letters every day, but I never replied to any of them. I hardly read any of them. I'm better this way."
After retirement, she didn't appear on camera and avoided public places following which the film fraternity and media started calling her Greta Garbo, the mysterious Hollywood star. In an interview, when Moon Moon Sen was asked about the reason for Suchitra Sen's retirement, she said,
One reason why she quit acting in the 1970s was the mediocrity that overtook Bengali cinema. Many of the directors she knew well and felt comfortable working with passed a