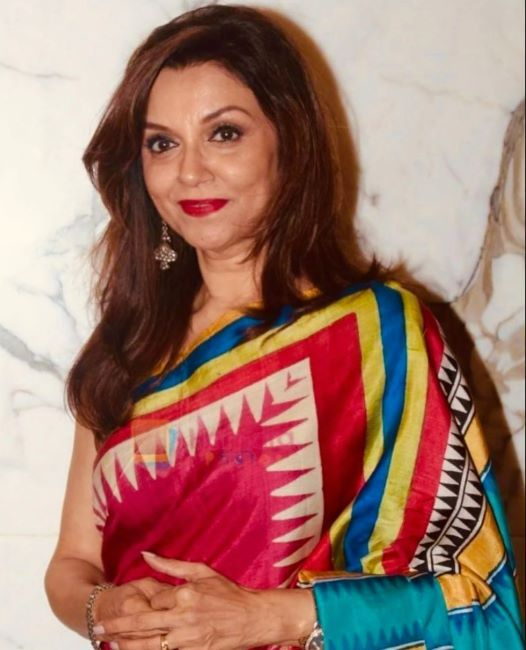 Lillete Dubey is an Indian actress and theatre director. Her acting experience ranges from Indian theatre, television, and films to International theatres and English television and films. Lillete is best known for her acting in the films Zubeidaa (2001), Kal Ho Naa Ho (2003), and The Best Exotic Marigold Hotel (2011). Lillete started her theatre company named The Primetime Theatre Company in 1991; she assumed the position of an Artistic Director in the company.
Wiki/Biography
Lillete Dubey was born on Monday, 7 September 1953 (age 70 years; as of 2023), in Pune, Bombay State (now Maharashtra, India). Her zodiac sign is Virgo. After Lillete's birth, her family shifted to Bikaner, and then to Lucknow. Lillete attended multiple schools; her schooling started at the Loretto Convent in Lucknow. She later moved on to the Rustom Boarding School in Pune after which she attended the Carmel Convent School in Delhi. Once her family moved back to Pune, she attended St. Mary's during Class IX, which is when she made her foray into acting. Lillete has an M.A. in English from Lady Shri Ram College for Women and a master's degree in mass communications from IIMC, New Delhi. She is also an alumnus of the Barry John Acting Studio, where she did theatre for fifteen years.
Physical Appearance
Height (approx.): 5′ 6″
Weight (approx.): 55kg
Hair Colour: Black
Eye Colour: Black
Body Measurements (approx.): 34-25-36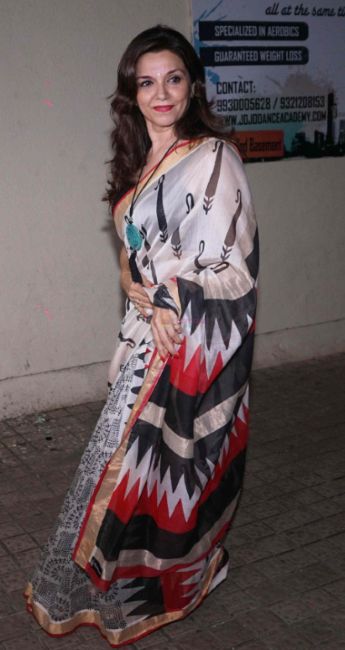 Family & Caste
Lillete belongs to a Sindhi Hindu family in Pune.
Parents & Siblings
Her father, Gobind Keswani, worked as an engineer with the Indian Railways. Her mother, Leela Keswani, was a gynaecologist from Lady Harding Medical College, New Delhi, who worked in the Indian Army as a doctor. Lillete describes her mother as an independent person and a feisty feminist, and her father as an artistic person who was a physicist by passion. [1]The Times of India
Lillete has two younger siblings; a sister, Lushin Dubey, who is a stage actor, and director, and the wife of the distinguished academician, Pradeep Dubey. Her brother, Patanjali 'Patu' Keswani, is the Chairman and Managing Director of Lemon Tree Hotels. Lillete is extremely close to her siblings, she called her sister Lushin her soulmate and her brother Patanjali as her emotional support system. [2]HerZindagi
Husband & Children
Her husband, Ravi Dubey (a Saraswat Brahmin), was a theatre artist and the youngest GM of the Taj Hotel (now known as Taj Mahal), Maan Singh Road, New Delhi. Ravi and Lillete met when they were studying in Delhi and were brought together through St Stephen's Shakespearean Society. [3]Verve Magazine The two got married on 12 September 1978. [4]The Times of India
Ravi Dubey passed away on 11 May 2015 due to pancreatic cancer when he was 60 years old. [5]Mumbai Theatre Guide
She has two daughters, Neha Dubey, and Ira Dubey, both of whom have appeared in theatrical plays, television, and films, albeit for small roles. Neha works as a psychotherapist in Mumbai. [6]The Times of India
Religion/Religious Views
Lillete Dubey follows Hinduism. However, she claims that she is not a very religious person. She once stated that her mother was very spiritual and her father was a rationalist. She also claims to have many ways of connecting with the divine. [7]guwahatiplus.com
I believe there is more to us than just our physical being and in religious places, there is a collective spiritual energy. But I'm a person who loves going to shrines and temples also because of their architecture. For instance, I love going to churches to see their architecture."
In another interview, Lillete further explained her religious views,
I am not a big traditionalist. In that sense, you are talking to a person who does not believe in any kind of rituals and superstitions. I am not bound by any kind of religiosity or rituals.. I am a non-conformist that way. I am deeply spiritual as an individual person when it comes to my connection with the god or the divine connection with my creator but I am not into temples, even though I love going to a gurudwara or a church. You feel there's a kind of spirituality in those places but I am definitely not a believer or follower of all these (traditional) things." [8]HerZindagi
Career
Modelling
Lillete used to model to fund her theatre goals. Her first model shoot was for a TCM towel company, where she got paid Rs 500. [9]Open Magazine Her first big modelling gig was when she was 19 years old for the international Dunlop calendar. In an interview, she said,
The Dunlop calendar was the one that really got me popular because I was the only Indian face on it. Many thought I looked like Zeenat Aman and there were a few film offers now and then, but I was only doing it so I could continue performing on stage."
She captioned the picture of her modelling days on Instagram with: "Modelled so i could pursue my mad junoon-theatre, which never paid a sou.. but made my heart sing .. as it still does".
Theatre
Lillete Dubey has been a part of professional theatre since 1971, starting out in Delhi. In 1991, she co-founded The Primetime Theatre Company, whose productions are well-enjoyed in India and theatres abroad. In the 1991 play Blithe Spirit, Lillete acted as the Lead; she also directed and produced it. She has acted in, directed, and produced many plays such as Romantic Comedy (1991), Dance Like a Man (1995), On a Muggy Night in Mumbai (1998) and Salaam Noni Appa (2017). Lillete brought the Pulitzer Prize-winning play, August: Osage County by Tracy Lett to the Indian stage, where she played the role of Violet, which was originally played by Meryl Streep.
Her production "Dance Like a Man" is the longest-running Indian-English play. Lillete has taken her productions to several places outside India, such as the United States, United Kingdom, Singapore, and China.
Film
Lillete Dubey made her acting debut in Bollywood with Love You Hamesha (1999). She entered the industry when she was 47 years old and calls herself an "accidental film actor". [10]Times of India In an interview she said,
I never chose this path. I started my film career at 46, and that's hardly the age to start shooting for films! I don't think many actresses have started their career at such a late age. It's unusual even today" [11]Rediff
She also acted in the film Monsoon Wedding (2001) where she played the role of Pimmi Verma and earned her praise with people referring to her as India's Susan Sarandon. [12]Open Magazine Lillete took to Instagram to remind her followers of her role in the film Gadar: Ek Prem Katha (2001), where she played the character of Shabana Ali.
She was well known for playing the character "Jazz" in Kal Ho Naa Ho (2003).
She went on to work in several famous films including Om Jai Jagadish (2002), Baghban (2003), Dosti: Friends Forever (2005), My Name Is Anthony Gonsalves (2007), Saas Bahu Aur Sensex (2008), Housefull (2010), The Best Exotic Marigold Hotel (2012) where she played the role of Mrs Kapoor, Dabba (The Lunchbox) (2013), Dr Cabbie (2014) and The Second Best Exotic Marigold Hotel (2015), and Blind (2023). She has acted in films of various industries.
Television
Her TV debut was with a serial called Newsline Journalism on EL TV.
[13]
Internet Archive
Lillete was a part of the first Hindi serial on DD National, Hum Log (1984) and the first DD National English serial, A Mouthful of Sky (1984).
Her other appearances on TV include Kabhi Kabhi (1997), Vaqalat (1998-99), Apna Apna Style (2000), and Star Wars: Visions (2023) among others. She says that one of her favourite roles was that of Chandani from the show Aur Phir Ek Din (1998).
Short Films & Web Series
Keeping up with the changes in the entertainment field, Lillete has acted in web series such as Yeh Crazy Dil (2018), Queen (2019) and Call My Agent: Bollywood (2021). She has acted in short films such as Chhoti (2017), Purana Pyaar (2018) where she played the role of Mrs Sharma and was a finalist for the Filmfare Short Film Awards (2019), and Seasons Greetings (2020) for which she won the Standalone Award in 2021.
Awards
She received the Best Actress Award for the film "Bow Barracks Forever (2004)" at The Madrid International Film Festival of 2008.
She was given the Best Actress Award for the film Pank (2010) at The Dainik Jagran National Film Festival, 2010.
She was awarded Best Actress for the film "3 Days to Go (2019)" at The Simon Mabhunu Sabela Film and Television Awards, 2019.
She received the Best Actress award for her play Adhe Adhure at The Mahindra Excellence in Theatre Awards, in 2012.
She received the Best Actress award for Season's Greetings during The Ayodhya Film Festival, in 2020.
Lillete Dubey won the Standalone Award in the category of 'The Best Standalone Actress In An LGBTQ+ Film 2021' for the film 'Seasons Greetings' at the SFFA -The Standalone Film Festival & Awards in Los Angeles.
Lillete Dubey received the Lifetime Achievement Award during the Fort Lauderdale International Film Festival in 2021.
Favourites
Facts/Trivia
Lillete Dubey was born as Lillete Keswani. Her name is also spelt as 'Lilette'.
Lillete's parents wanted her to become a physicist, but she always had an affinity towards acting. She tried doing a Physics honours degree before she gave up.
Lillete was given her name by her father, and the inspiration comes from her mother's name, Leela and the French word for "extremely small" which is ette, as Lillete sounds like 'small Leela', a name she claims to hate. ((The Times of India
Lillete loves dogs and has taken to Instagram to share pictures of her dogs. She has two dogs, one named Zoe and the other, Pablo.
Lillete was trained in classical music at the age of 5. When she was a child, she used to put up shows for her family and friends and charged them 10 paise per performance. [15]

Open Magazine
During her free time, Lillete loves to play bridge, read, do crosswords, and spend time with her family. [16]

Shaadi Times
Lillete states that she does not like being typecast into one role, likes variety and doesn't like to repeat herself. In an interview she said,
I refused to do the roles, as I didn't want to be typecast. I don't want to do aunty roles again." [17]Rediff
Lilette Dubey is known to smoke cigarettes and drink alcohol.