Zahrah S Khan, also known as Sasha Agha [1]WION, is a British actress and singer of Pakistani origin who is known for her Bollywood songs Kusu Kusu from the film Satyameva Jayate 2 (2021) and The Punjaabban Song from the film Jugjugg Jeeyo (2022). She is the daughter of British singer and actress Salma Agha.
Wiki

/Biography

Zahrah S Khan was born as Zara Khan [2]Cinema Express in London, United Kingdom.

Zahrah's parents divorced in 2010 when she was six. Thereafter, she was raised by her mother. Fourth-generation singer in her maternal family, Zahrah grew up learning Hindustani classical music.

She spent her childhood in Mumbai, New Jersey, Canada, and Dubai. She did her schooling at Jankidevi Public School, Mumbai, and Dubai American Scientific School, United Arab Emirates. She first caught the acting bug at the age of 16 when she was in Mumbai for her summer holidays. An aspiring actress, Zahrah started auditioning after taking acting lessons. Her familial connection to Bollywood led her to pursue a career in the entertainment industry as an actor. However, at the beginning of her career, she was often referred to as an outsider for having Pakistani origin. In an interview, she talked about her roots and said,
I am very much Indian, I am connected to Delhi, as my naani has been residing here only. I did my schooling from Bombay, so its' wrong if people call me a Pakistani actress and singer or firang. I have my roots in India only."
Physical Appearance
Height: 5′ 6″
Hair Colour: Dark Brown
Eye Colour: Grey-Green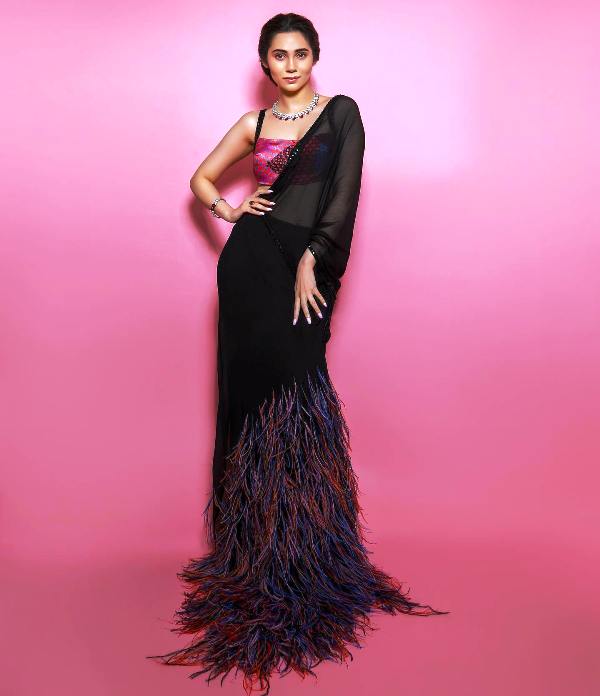 Family
Parents & Siblings
Her father, Rehmat Khan (also spelt Rahmat Khan), belongs to the Khan squash family from Pakistan, which is renowned for its succession of champion squash players. Meanwhile, her mother, Salma Agha, is a British singer and actress who worked in Indian and Pakistani cinema in the 1980s and 1990s. Salma won the Filmfare Best Female Playback Award in 1982 for her rendition 'Dil Ke Arman Ansuon Men Bah Gaye' from the film Nikaah. Her brother, Ali Agha Khan (Liaqat Ali Khan), is a badminton player.
Husband 
There is not much information about her marital status.
Ties with the

Kapoor family
Zahrah S Khan's mother, Salma Agha, is the granddaughter of Rafiq Ghaznavi, a Pashtun musician, and Anwari Bai Begum, one of the earliest actresses in the Indian cinema who is known for starring in the Punjabi film Heer Ranjha (1932). Together, Anwari Begum and Rafiq Ghaznavi had a daughter, Nasreen Agha (Salma's mother), also an actor. Later, Anwari Begum divorced Rafiq Ghaznavi and got married to Jugal Kishore Mehra, who is the first cousin of Raj Kapoor, Shammi Kapoor, and Shashi Kapoor. Jugal also legally adopted Nasreen as his daughter. Therefore, Zahrah is the second cousin to the 5th generation of Kapoors- Karisma Kapoor, Kareena Kapoor, and Ranbir Kapoor.
Others
Before getting married to Rehmat Khan in 1989, Salma Agha was married to a Pakistani actor Jawed Sheikh.
Salma and Rehmat were married from 1989 to 2010. In 2011, Salma Agha married Manzar Shah, a Dubai-based businessman. [3]Filmfare On the other hand, Rehmat Khan was married to an English woman named Josie before his marriage to Salma. Together, Rehmat and Josie had three children, two daughters, Natasha Khan and Suraiya Khan, and a son, Tariq Khan. Better known as Bat for Lashes, Natasha is a Pakistani-British singer, songwriter, and multi-instrumentalist. Tariq Khan is also a singer and songwriter. [4]Pitchfork [5]keyboardkhan – Instagram
After his divorce from Salma Agha, Rehmat got married to a woman in the US and had a son Mohammed Zahir. [6]Filmfare The music composer's duo Sajid-Wajid are Zahrah's maternal uncles. Her maternal grandmother, Nusrin Agha, was a well-known singer.
Ethnicity
Zahrah S Khan belongs to the renowned Khan squash family (also referred to as the Khan squash dynasty). The Pakistani Pashtun family has produced a succession of champion squash players, including her grandfather, Nasrullah Khan. [7]Wikipedia Meanwhile, Zahrah's mother, Salma Agha, belongs to an Urdu-speaking Muslim Pathan family hailing from Amritsar, Punjab, who later settled in London. [8]Filmfare While sharing the details about the origin of her surname "Agha" in an interview, Salma said,
My father (Liaqat Gul Tajik) traded in precious stones and antiques in Iran. He was given the title Aagha there, a kind of knighthood bestowed on a businessman of repute."
Career
As an Actor
In 2013, she made her Bollywood debut with Yash Raj's romantic thriller film Aurangzeb in which she played the role of Ritu, sharing the screen with Arjun Kapoor. For her role, Zahrah was nominated for the title of Best Debut – Female at the Zee Cine Awards (2014).
In the 2014 action-drama film Desi Kattey, she played the role of Paridhi Rathore.
In the same year, she appeared in the film Meinu Ek Ladki Chaahiye. In 2019, she starred as Gurpreet in Kajri Babbar's short film 'Khoj,' which tells the journey of a teenage Punjabi bride; Kajri is the niece of Indian actor-politician Raj Babbar.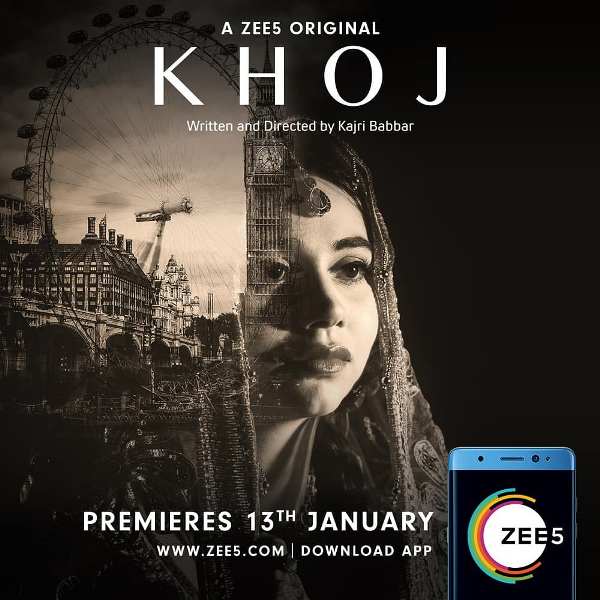 As a Singer
Bollywood
She began her journey as a singer with the song Barbaadiyaan featured in the film Aurangzeb (2013) in which she also appeared in the role of Ritu.
In 2021, she came into the limelight with the crowd-puller song 'Kusu Kusu,' featuring Nora Fatehi, from the Bollywood film Satyameva Jayate 2. Immensely appreciated, Kusu Kusu was collaboratively sung by Zahrah S Khan and Dev Negi. She also voiced the song 'Tenu Lehenga' from the Satyameva Jayate 2.
In 2021, she collaborated with Punjabi singers Guru Randhawa and Jassi Sidhu for the song 'Chandigarh Kare Aashiqui 2.0.' She lent her voice to the chartbuster Bollywood number 'The Punjaabban Song' from the Bollywood film Jugjugg Jeeyo (2022) for She is veganwhich she collaborated with Gippy Grewal, Tanishk Bagchi, and Romy Abrar. The groovy dance number featured Indian actors Varun Dhawan, Kiara Advani, Anil Kapoor, and Neetu Kapoor. The song was a rendition of the famous Pakistani track 'Nach Punjaban.' Another song from the film to which she lent her voice was 'Jaise Savan.'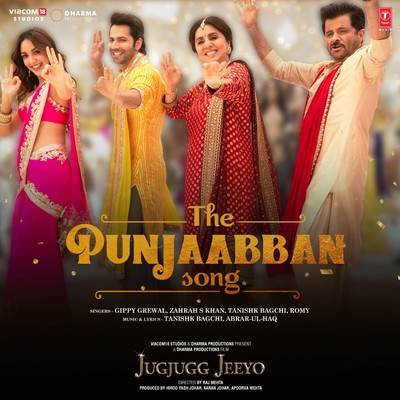 Other Bollywood songs she voiced include 'Kya Karte The Saajna' from the film Shubh Mangal Zyada Saavdhan (2020) and Har Funn Maula from the film Koi Jaane Na (2021). She voiced the Hindi version of the song 'Aafat' from the Pan-India film Liger (2022).
Others
In 2021, her single 'Jogan' was released under the label Gaana Originals.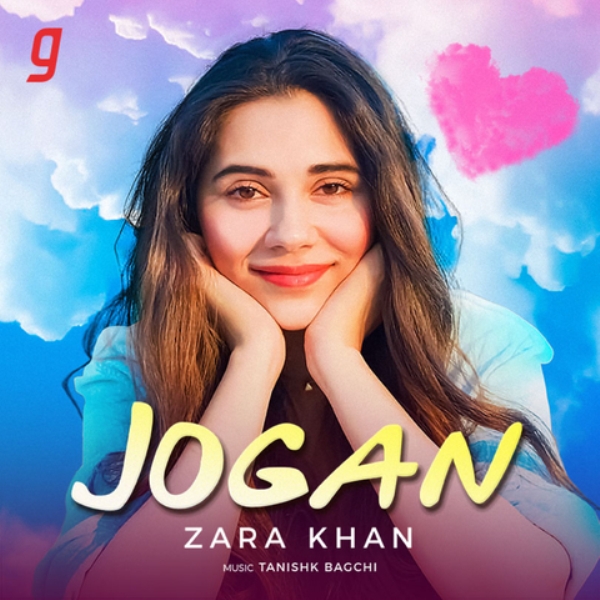 Other musical credits under her belt include Guru Randhawa's single Dance Meri Rani (2021), Nayi Dhoop from the Amazon Prime film Unpaused (2020), and the female version of the song Yeh Haalath from the Amazon Prime series Mumbai Diaries 26/11 (2021 ). In 2021, she uploaded a cover of the Bollywood songs 'Humdum' and 'Saathiya' mashed up with Justin Bieber's song 'Stay' on her YouTube channel titled Zara Khan. The song was collaboratively voiced by Aparshakti Khurana and Zahrah S Khan.
Controversies
MMS Scandal
In 2011, an MMS featuring Zahrah S Khan and an unidentified guy surfaced on the internet after which she made grave allegations against her boyfriend Ruslaan Mumtaz, accusing him of giving out her MMS. Additionaly, she also labelled him "gay." [9]The Times of India Thereafter, Ruslaan Mumtaz dismissed the allegations levelled against him during an interview and said,
It has been uploaded by someone on Youtube. They can easily find who uploaded it. I have better things to do than upload clips of other people. I'm in no way involved with that MMS. Someone known to her has shot and uploaded the video. As for her being in the video or not, that's for her to know and claim. I don't care if that girl in the video is Zarah or Britney."
Ruslaan also claimed that Zahrah and Salma Agha were calling him "gay" simply because he had gone out with a male friend on Valentine's Day. Lashing out at Zahrah and Salma's behaviour during an interview, he said,
For the record, I am not gay. Too bad, if being gay is a problem for her and her mother. I've loads of gay friends. The film and glamour industry have a lot of gay and bi-sexual men. I love spending time with them. If my parents have no objection, why do Ms Salma Agha and Zarah have any? I love my gay friends. Just because somebody has a problem with the gay community I am not going to stop hanging out with them."
Facts/Trivia
Her name is also spelt as Sasheh Aagha. [11]

YRF – YouTube In an interview, She revealed that she took her mother's last name for the silver screen at the beginning of her film career because she felt she "owed it to her," citing that her mother had supported her throughout her journey as an actress. [12]

Ebuzztoday
Zahrah S Khan is a skilled guitar and keyboard player. She is also a songwriter and has built herself a studio in her Dubai House.
When she was 12, she idolised American actress Hilary Duff to such an extent that she dyed her hair Blonde, just like Hilary. Later, during her teenagehood, fascinated with Canadian singer-songwriter Avril Lavigne, Zahrah dyed her hair Black.
An avid cat lover, she owns two cats. In an interview, while expressing her love for cats she said,


I'm a huge cat person. I think I'll be an old lady with 17 cats. I already have two."
In 2020, Zahrah S Khan received rape threats from an unknown person between October 28 and November 3 on her Instagram account. Thereafter, the police discovered that the accused, Noorah Saravar, was a 23-year-old female MBA student in Hyderabad. Upon investigation, the police learned that Noorah had created a fake profile on Instagram to threaten Zahrah. Furthermore, Noorah claimed that Zahrah and her co-workers were associated with a political party which was targeting her. Although Noorah was found to be mentally unstable, a case was registered against her under sections 354 (a), 354 (b), 509, 506, and Information Technology Act 67 (a) of IPC. [13]

The Quint