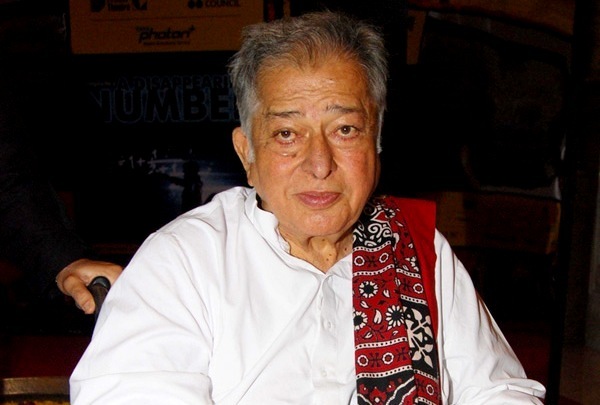 Shashi Kapoor was a renowned Indian film actor and filmmaker. He is best known for his work in the mainstream Hindi cinema. Let's check out more about Shashi Kapoor's personal life, his career, and other interesting facts. 
Biography/Wiki
Shashi Kapoor was born on 18 March 1938 (79 years old; age at the time of death) in Kolkata, West Bengal, India. He started his career as a child artist at the age of four. He used to act in plays which were directed and produced by his father, Prithviraj Kapoor. It was not until the 1970 and 1980 that Shashi Kapoor came into the limelight. Apart from appearing in Hindi plays and mainstream cinema, he also appeared in many English movies. He was awarded national award for his contribution to the Hindi film industry.
Health
In 2012, Shashi Kapoor underwent a cataract surgery at Kokilaben Hospital, Mumbai. However, on the same day, he was discharged.
He was suffering from a kidney disease for quite a long time before his death. However, on 3 December 2017, he passed away after a 'long battle' with liver cirrhosis as well as kidney failure.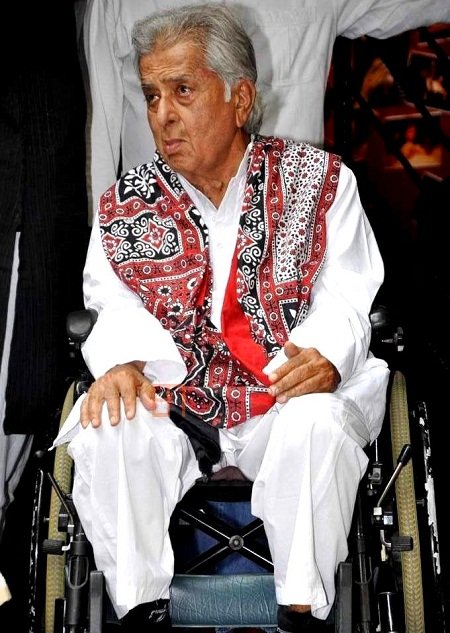 Family, Caste & Girlfriend
Shashi Kapoor was born to legendary actor and director Prithviraj Kapoor and Ramsarni Kapoor in a Punjabi Khatri family. Well-established Bollywood actors, Raj Kapoor and Shammi Kapoor were Shashi's elder brothers. He also had a sister, Urmila Sial Kapoor.
In 1958, he got married to his girlfriend Jennifer Kendal. He had two sons Karan Kapoor (photographer) & Kunal Kapoor (ad-maker) and a daughter Sanjana Kapoor (actress & entrepreneur). His wife died in 1984 due to terminal colon cancer.
Career
Shashi Kapoor completed his schooling from Don Bosco High School, Matunga, Mumbai. He made his first on-screen appearance as a child artist in 1948 with the Bollywood film 'Aag' as young 'Kewal Khanna.'
Shashi was greatly applauded for his performance as a child actor in the movie 'Awaara' (1951), whereby he played the role of the younger version of Raj Kapoor.
He entered the arena of directing in the year 1958; working as an assistant director for the Bollywood film 'Post Box 999.'
In 1961, he got the lead role in the Bollywood film 'Dharmputra' as 'Dilip Rai.'
He also acted in some Hollywood films 'The Householder' (1963), 'Shakespeare Wallah' (1965), 'Pretty Polly' (1967), 'Bombay Talkie' (1970), 'Siddhartha' (1972), 'Heat and Dust' (1982), 'Sammy and Rosie Get Laid' (1987), 'The Deceivers' (1988), 'Jinnah' (1998), and 'Side Streets' (1998).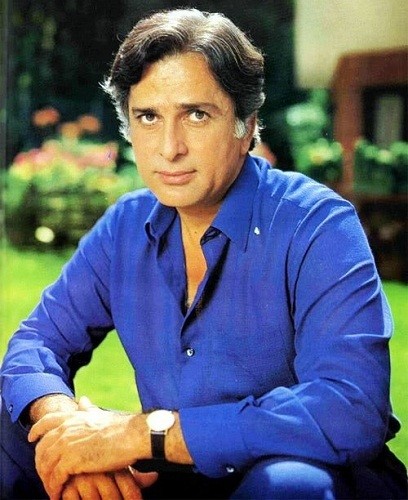 In 1996, he made his TV debut with the British/American TV serial 'Gulliver's Travels.'
In 1978, he launched his own production house 'Film Vala's which produced Bollywood films like 'Junoon' (1978), 'Kalyug' (1980), '36 Chowringhee Lane' (1981), 'Vijeta' (1982), 'Utsav' (1984), and 'Ajooba' (1991). Apart from these, he directed a Bollywood film 'Ajooba' (1991) and a Russian language film 'Vozvrashcheniye Bagdadskogo Vora' (1988).
Awards & Honours
Third highest civilian award 'Padma Bhushan' by the Government of India in 2011.
India's highest award in cinema 'Dadasaheb Phalke Award' in 2015.
The Filmfare Lifetime Achievement Award in 2010.
Won the National Film Award – Special Jury Award/Special Mention (Feature Film) in 1994 for 'Muhafiz' (1993).
Won the National Film Award for Best Actor in 1986 for 'New Delhi Times.'
Won the National Film Award for Best Feature Film In Hindi (as a Producer) in 1979 for 'Junoon' (1978).
Won the Filmfare Award for Best Supporting Actor in 1976 for 'Deewar' (1975).
Controversy
Shashi Kapoor's 1972 movie 'Siddhartha' ignited controversy because of some of his intimate scenes with his co-star, Simi Garewal.
Net Worth
Shashi Kapoor's net worth was estimated to be ₹500 crore. 
Favourite Things
Shashi Kapoor's biggest inspiration in life was his father, Prithviraj Kapoor.
Nanda was his all-time favourite actress.
He was very fond of eating Prawn and Crab Curry.
Shashi really liked the dishes cooked by chef Meena Pinto.
He loved playing the piano.
Shashi Kapoor's favourite quote was, 'It will be a great achievement for mankind when a man finally learns to become a human.'
Facts
He was the second highest paid Bollywood actor in the early 1970s after Rajesh Khanna.
Shashi Kapoor was sent to a boarding school at a young age. He did not like the food served at the boarding school. Once he wrote a letter to his mother complaining about the food being served and also wrote that he would commit suicide if he received such food. In the wake of it, Shashi was taken out of the boarding school.
Shashi's elder brother, Raj Kapoor gave him the nickname 'Taxi' for different reasons. Whenever he was busy shooting, Shashi used to sleep in his car or a taxi. Whenever Shashi used to pick up and drop his co-stars in his car or taxi. Moreover, Shashi Kapoor always looked like "running away in a taxi" to Raj Kapoor.
He became utterly famous for his dialogue 'Mere Paas Maa Hai' from the movie 'Deewar' (1975).
While he was a directing 'Ajooba,' he used to move around the sets with a stick in his hand. Amitabh Bachchan, also among the star cast, shares that Shashi did so with an intention to use the stick on the actors who misbehaved. However, Shashi never used the stick. Amitabh considers Shashi as the one director who cared for his actors and technicians alike.
Sharing another anecdote, Shabana Azmi reveals that Shashi used to invest his money only in cinema and theatre and not other commercial businesses. She says, When we went to the Moscow Film Festival, with just eight dollars in foreign exchange, we were all strapped for cash. But despite the presence of bigwigs like FC Mehra and Raj Kapoor, Shashi Kapoor paid the bill."
Amitabh Bachchan is credited to saving Shashi's life when Shashi was wheelchair-ridden because of a fractured leg. Kapoor was conducting a show at Shanmukhananda Hall in Mumbai when a fire broke out and he started crying out for help. It was Bachchan who came to his rescue to save his life.
In 1978, he along with his wife re-opened Prithvi Theatre which was closed after the death of his father in 1972.
He never worked on Sunday and spent his whole day with his loving family.