Adhi aka Adhithya Ramachandran Venkatapathy is the founder of Hiphop Tamizha musical duo and released several albums along with his partner, R. Jeeva. Let's check out more about Adhi's personal, as well as professional life, and other interesting facts.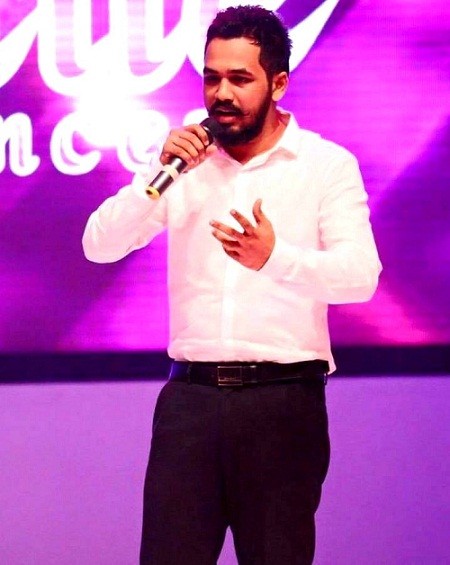 Biography/Wiki
Adhi was born on 20 February 1990 (33 years old; age as of 2023) in Sathyamangalam, Erode district, Tamil Nadu, India. He shot to fame with the success of the track 'Club Le Mabbu Le,' composed by him along with his partner. He developed his interest in hip-hop after seeing Michael Jackson's single track 'Jam.' He wrote his own rap songs and started uploading them on the internet. After getting positive responses from people, he created his account on YouTube under the name of 'Hiphop Tamizha' and used the photo of the Tamil poet Subramania Bharati to hide his work from his parents. Initially, Adhi's father did not support him in his musical career and it was only after Adhi's father saw his work that he was convinced. Hip-hop Tamizha, now, has become one of the most popular musical groups.
Physical Appearance
Adhi is approximately 5′ 7" tall and weighs 65 kg. He has brown eyes and black hair.
Family, Caste & Girlfriend
Adhi belongs to a middle-class Gounder (Backward Class) Hindu family. His father works at Bharathiar University and his mother comes from an agricultural background.
He got married to Latchaya at Tirupati, Andhra Pradesh in a private ceremony on 30 November 2017.
Career
Adhi did his schooling from Chavara Vidya Bhavan, Coimbatore. He completed his graduation in Electrical Engineering from Bannari Amman Institute of Technology, Sathyamangalam, Tamil Nadu and MBA from Department of Management Studies, University of Madras, Chennai.
He released his first single track 'Club Le Mabbu Le' on YouTube and within a week of its release, it received more than 2 million views.
In 2005, he along with R. Jeeva formed the musical group 'Hiphop Tamizha.' They both met through a social networking website 'Orkut.'
In 2005, they released their first Tamil hip-hop mixtape 'Vishwaroobam Arambam' and in 2012, they released their first album 'Hiphop Tamizhan.' He appeared in some music videos like 'Excuse Me Kathali' (2010), 'Ezhuvoam Vaa' (2011), 'Takkaru Takkaru' (2016), etc.
In 2013, he worked with Remy Martin on an International album 'International Tamizhan' that contains 8 tracks, out of which 2 songs have been sung by American artists 'Sol' and 'Emcee Call' but this album is not yet released.
In 2017, Hip-hop Tamizha directed the Tamil film 'Meesaya Murukku' in which he played the lead role of Adhithya/Adhi.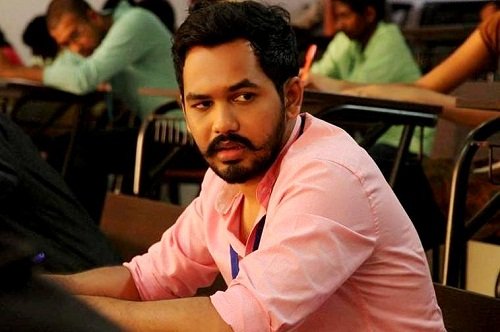 Awards
& Recognition
Adhi has been recognized as 'the first artiste to release a Tamil hip-hop album from India.' He received the award from Mr. Thomas Bain of World University of Records and Mr. Babu of India book of records.
In 2013, he was awarded the 'Internet Sensation of the Year' at Big Tamil Entertainment Awards organised by BIG FM 92.7.
In 2016, he won the 'Saadhanai Tamizhan' award from the World Tamil Chamber of Commerce (WTCC). He received this award from the Governor of Tamil Nadu.
Adhi won the 'Independent Artist of the Year' at Anna University's annual event Techofes.
Facts
The musical duo Hiphop Tamizha launched the brand 'Tamizhanda Clothing' in 2013 by collaborating with a firm Difference of Opinion.
He also launched a music label 'Madrasi Mafia' that manages independent music artists.
He conducted a seminar in 2015 at Dr. G.R. Damodaran College of Science, Coimbatore, Tamil Nadu focused on brand management 'Face to Face: Hiphop Tamizhan.'
In 2017, Hiphop Tamizha composed the title song for the South Indian multilingual TV serial 'Nandini.'