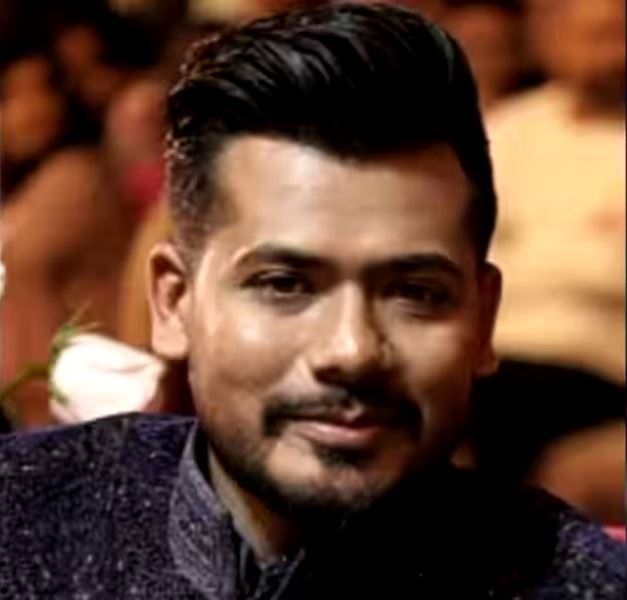 Sourabh Chandrakar is a businessman of Indian origin who is the promoter of the Mahadev online betting app. He became infamous in 2023 for his involvement in a money laundering case linked to the app.
Wiki/Biography
Sourabh Chandrakar was born on Friday, 13 January 1995 (age 28 years; as of 2023) in Bhilai, Chhattisgarh, India. He attended St. Thomas College, Bhilai. His zodiac sign is Capricorn. In 2019, he moved to Dubai, United Arab Emirates, where he founded the Mahadev Book Online App.
Physical Appearance
Height (approx.): 5′ 9″
Hair Colour: Black
Eye Colour: Black
Family
Parents & Siblings
Chandrakar is the son of a former employee of the Bhilai Municipal Corporation. [1]News18 His brother, Gitesh Chandrakar, used to manage a juice shop 'Juice Factory' in Nehru Nagar, Bhilai. Later, Gitesh joined Saurabh in his alleged scam.
Wife & Children
In February 2023, he got married to Harshita in Ras Al-Khaimah, UAE.
Signature/Autograph
Career
Humble Beginnings
In 2023, Sourabh Chandrakar and Ravi Uppal were investigated for their involvement in a money laundering scheme linked to the Mahadev online betting app. The two had humble beginnings in Chhattisgarh. Talking about Chandrakar in an interview, his acquaintance Rakesh said,
His father used to work in Nagar Nigam. You can imagine the financial status of the family. He was as average as it can get. Nobody, not even he, would have imagined this kind of money coming his way."
Reportedly, Chandrakar used to work as a salesman at a clothing store in Bhilai, earning Rs 10,000 a month. Around 2016, he was working at his brother's juice shop called Juice Factory in Nehru Nagar, Bhilai. Chandrakar, having an online betting addiction, would steal money from the shop.
Saurabh Chandrakar would often hang out at Sooraj Mobile at the Akashganga complex in Bhilai. He was a cricket enthusiast and his journey into the world of betting began with the sport. While talking about Chandrakar in an interview, his acquaintance Mahesh said,
My mobile shop earlier used to be down this road, right next to where he (Chandrakar) used to sit. For 8-9 months, we would interact daily till the lockdown when his Mahadev App IDs started selling like hot cakes."
Meanwhile, Uppal owned a tire shop. [2]Hindustan Times Some sources state that Uppal came from an upper-middle-class family in Bhilai and used to take contracts for installing borewells and ran an oil-related business. Uppal had been involved in betting for more than ten years when he founded the app. Uppal had left Bhilai several years ago, but every time he visited his hometown, he would meet up with friends, mostly local gamblers, at a paan stall in the Akash Ganga market. It was there that he met Chandrakar. Together, they began their journey as local bookies, targeting people at the hyper-local level. In 2018, they moved to Dubai, where they established the Mahadev Online Betting App. [3]The Indian Express
The Rise of Mahadev Online Betting App
The betting app is an umbrella syndicate that provides an online platform for illegal betting websites to enrol new users, create user IDs, and engage in money laundering through a complex network of Benami bank accounts. Users could bet in a range of activities — from election results to games such as poker, card games and cricket. The Covid-19 pandemic gave the owners a chance to grow their racket. The duo hired operators and agents to get customers, taking advantage of the lockdown during which people were forced to work from home or were idle.
While Chandrakar and Uppal managed operations from Dubai, the person representing the app in Bhilai was Raja Gupta, also known as Raj. A school dropout, Raj worked as a salesman at a clothing store in the Akash Ganga market, earning Rs 1,600 a month until 2016. Later, he engaged in betting on cricket. Raj had a job at a mobile shop. As he went on his rounds to collect money for mobile chargers and headphones, he would get traders in the market to place their bets. Raj's lifestyle underwent a drastic makeover after he joined hands with Chandrakar. He bought an i20 car and an iPhone, wore gold and silver ornaments, and had a flashy presence on social media, leading many to believe that he was the owner of the betting app. Reportedly, Raj was last seen in Bhilai in 2021. According to sources from the ED and the police, Raj's alleged role was to recruit young individuals from Chhattisgarh and take them to Dubai, where they sold customer login IDs to operators for several lakhs. While Chandrakar and Uppal kept the lion's share of profits, punters such as Raj earned around 20 percent. Police said like Raj, there are several other youngsters in Bhilai who collaborated with Chandrakar and Uppal, and whose fortunes changed overnight. Many of these 150-odd youngsters — from UP, Bihar, MP, Chhattisgarh and Jharkhand — were taken to Dubai for training in the back-end operations — from issuing IDs to potential customers to handling the money flow. [4]The Indian Express While some stayed on, the others were sent back to India to handle operations there. One of those who went to Dubai said,
I desperately wanted money to repay my debts so I went to Dubai in December 2021. There were around 70 of us from Chhattisgarh and we stayed in a villa in Dubai for six months. I was paid Rs 40,000 a month, of which I sent Rs 10,000 to my family. They paid for our food and stay, and we got to roam around Dubai."
Chandrakar and Uppal conducted their gambling operation from the United Arab Emirates (UAE). Targeting a public who wants easy money, the betting racket soon flourished and extended its reach into countries such as India, Nepal, Pakistan, and Sri Lanka.  They established a network of approximately 4,000 to 5,000 panel operators across India who would assist bettors in creating accounts on the app, placing bets, and handling financial transactions. [5]The Economic Times The syndicate franchised Panels or Branches to their known associates on a 70-30 profit ratio. Officials discovered that the panel operators were earning between Rs 40 to 50 lakh per month. Large-scale hawala operations were done to siphon off the proceeds of betting to off-shore accounts. The racket was pushed through advertisements and paid endorsements by celebrities like Huma Qureshi and Hina Khan. The duo grew to a point where it monopolised India's illegal offshore gambling and went on to acquire brands like FairPlay, Reddy Anna and Lotus365. They even launched new brands under the name 'Betbhai' and Ambani Book'.
Alleged Affiliation With Dawood Ibrahim's D-company
In 2023, the ED discovered that Chandrakar and Uppal had affiliations with the D-company, an organized crime syndicate founded and controlled by Indian gangster and drug lord Dawood Ibrahim. Reportedly, after the success of the Mahadev Book app, Chandrakar came in contact with some influential people in the UAE, who were close to Dawood Ibrahim's brother Mushtaqeem Ibrahim Kaskar. Impressed by Chandrakar and Uppal's earnings from the betting app, Kaskar asked the duo to develop a similar betting app for Pakistan. In 2021, Chandrakar launched a betting app named 'Kheloyar' in Pakistan with the protection of Dawood Ibrahim and support from the ISI. The app worked in India too. Several Bollywood celebrities, including Govinda, Randeep Hooda, Neil Nitin Mukesh, Daisy Shah, Rashmi Desai, and Shefali Jariwala, endorsed the Pakistan-based app through video clips.
The Kheloyar gaming app was also one of the sponsors for the Lanka Premier League (LPL), Sri Lanka's T20 cricket tournament, along with a few other illegal betting platforms in July 2023. Sources also said that Kaskar had gifted Chandrakar and Uppal a villa in Saudi Arabia. [6]India Today Reportedly, Chandrakar and Uppal's extravagant spending not only caught the attention of intelligence agencies but also attracted criminal elements. Reportedly, Gangster Lawrence Bishnoi approached Chandrakar using an illegally acquired mobile phone from his prison cell in Tihar jail to make extortion demands. However, Chandrakar refused his demand for protection money and gave a stern warning citing his own underworld connections. The police suspected that Chandrakar was under the protection of the Dawood Ibrahim gang.
The ED's Probe into Alleged Scam
The Mahadev app first came under the scanner of the Chhattisgarh Police after a man, who was a regular on the platform, died by suicide in Durg district. During the investigation, it was revealed that he placed bets online. Then, racket came into the spotlight during Chandrakar's extravagant Rs. 200 crore wedding in the UAE in February 2023. Chandrakar hired private jets to ferry family members from Nagpur to the UAE. He also invited celebrities like Ranbir Kapoor, Atif Aslam, Vishal Dadlani, Rahat Fateh Ali Khan, Tiger Shroff, Sunny Leone, and Nushrratt Bharuccha to perform at the wedding, leading them to come under the ED's investigation. Thereafter, the Prevention of Money Laundering Act (PMLA) special court at Raipur issued non-bailable warrants and lookout circulars for Chandrakar and Uppal. In 2023, fourteen people, including the promoters of the online betting app, Chandrakar and Uppal, were named as accused in the chargesheet by the ED. The chargesheet was filed at a special PMLA court in Raipur. ED issued a Look Out Circular (LoC) against Chandrakar and Uppal. According to the probe agency, the proceeds of the crime could be around Rs 6,000 crores.
Nationality
Chandrakar holds a Vanuatu passport. Apparently, the duo obtained the citizenship of the Republic of Vanuatu, an Oceania country, to evade arrest in the Mahadev Betting App Scam. Reportedly, they also applied for an Australian residency visa.
Behind-the-screen Movers of the Mahadev Betting App Scandal
Vikas Chaparia
Vikas Chaparia was a small-time share broker from Kolkata. He heavily invested in the Indian stock market on behalf of Chandrakar and Uppal. The ED acquired his holdings in the market amounting to around Rs 236 crore. Like Chandrakar and Uppal, he also acquired citizenship in Vanuatu and was frequently seen with the app's promoters. He is also absconding.
Chandrabhushan Verma
Chandrabhushan Verma worked as an assistant sub-inspector in the Chhattisgarh Police. He played a crucial role in keeping the people behind the app safe from the police and politicians in Chhattisgarh. He was the main connection between Chandrakar and Chhattisgarh, making sure everything ran smoothly and that they got a significant share of profits, which came through illegal channels from Dubai. Verma distributed these profits among senior police officers and politicians, helping the Mahadev app become a top betting platform. The ED found out that he had close relationships with Vinod Verma, political advisor to the Chhattisgarh Chief Minister Bhupesh Baghel. They also found that with the money from Dubai, he managed to corrupt the entire police system in Raipur and Durg district in Chhattisgarh. Additionally, the ED discovered proof that Verma had bought several properties in the name of his family members since 2020. Chandrabhushan Verma's mother-in-law Yashodha Verma set up a firm called Aditya Trading Company in her name. At first, it seemed that the company was supposedly engaged in grain and rice trading, receiving significant funds from rice millers for grain sales. However, it was later found that these transactions were fake, and the money in the company's account was recognized as illicit gains connected to the Mahadev app case. According to the ED, Chandrabhushan's father, Punaram, and father-in-law, Shivkumar, were partners in Shrijan Associated and were receiving proceeds of crime disguised as genuine trade payments.
Satish Chandrakar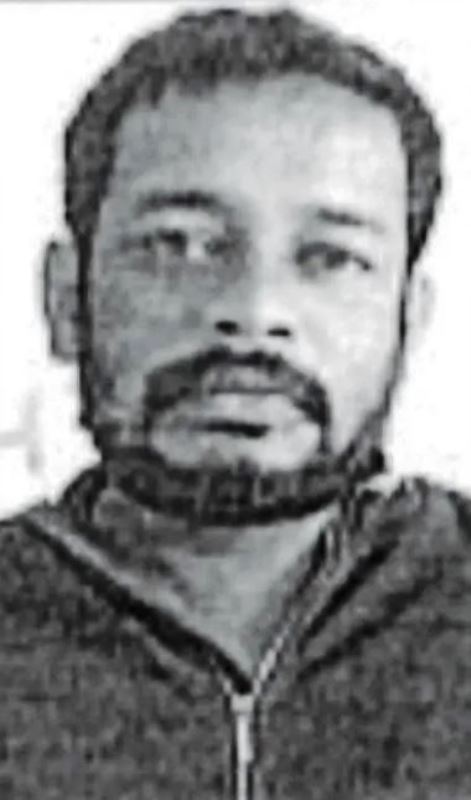 He was in constant touch with Ravi Uppal in Dubai and reported the daily operations of the app. He was the owner of four panels of the Mahadev betting app. The ED also found that on behalf of Chandrabhushan Verma, he would give money to government officials and politicians to make sure they didn't take any action against the betting apps.
Anil and Sunil Damani
The Damani brothers were key in moving a lot of money through hawala. Money from Dubai sent by Uppal and Chandrakar would go to the Damanis, who then gave it to police agents and others. They charged a fee of Rs 100 per lakh, and it's believed they helped transfer around 55-60 crore rupees in hawala money for the Mahadev app promoters.
Vishal and Dheeraj Ahuja
According to the ED, the Ahuja brothers oversaw ticketing operations for the Mahadev app promoters, their families, business partners, and celebrity endorsers of betting websites like FairPlay.com and the Reddy Anna app. They handled travel arrangements for various events, including the star-studded annual event in the UAE in September 2023. The ED also found that the Ahuja brothers owned nine sections of FairPlay and Reddy Anna apps and used fake bank accounts for transactions related to ticket bookings. Pawan Nathani, who was closely linked to the Ahuja brothers, also played a role in supplying them with fake bank account information used for handling betting transactions on the Mahadev app. [7]Mid-day
Mrugank Mishra
On 16 October 2023, Mrugank Mishra (25), a key accused in the scam, was detained at the Chhatrapati Shivaji Maharaj International Airport in Mumbai by security personnel on his arrival from Dubai. Mishra was accused of helping the promoters of the app in opening hundreds of dubious bank accounts to divert money generated by the scam. His custody was later taken by a police team from Rajasthan, where he faced a cheating and forgery case related to the Mahadev app. [8]The Economic Times
Others
Others involved in the scam include Atul Agarwal, Nitish Dhawan, Amit Shah and Rohit Gulati. All of them were in Dubai when the scam broke out.