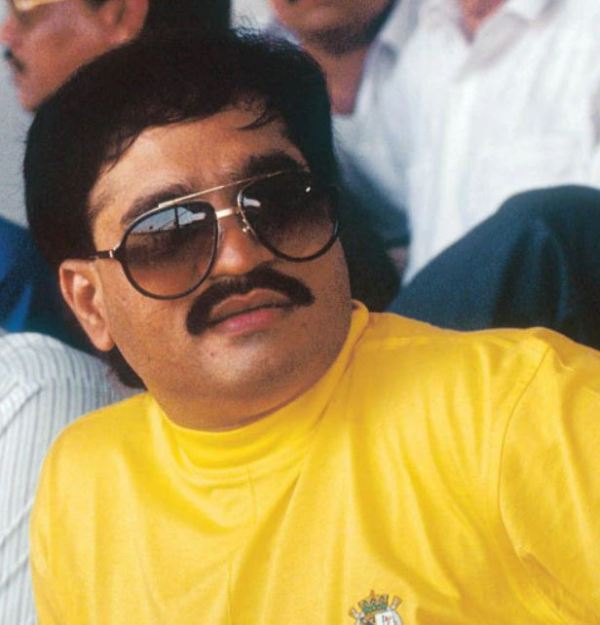 Dawood Ibrahim, an Indian gangster, kingpin, and mafia don, is the "Specially Designated Global Terrorist" who runs an international crime syndicate, 'D-Company.' He is a suspect in the 1993 Bombay bombings.
Wiki/Biography
Dawood Ibrahim Kaskar was born on Monday, 26 December 1955 (age 67 years; as of 2022) in Khed Ratnagiri, Maharashtra. He grew up in the Zadgaon area of Dongri, a locality in Mumbai that belongs to the Konkan region. Dawood attended Ahmed Sailor High School and later drooped out as his father couldn't afford it. [1]The Quint
Physical Appearance
Height (approx.): 5′ 6″
Hair Colour: Black
Eye Colour: Black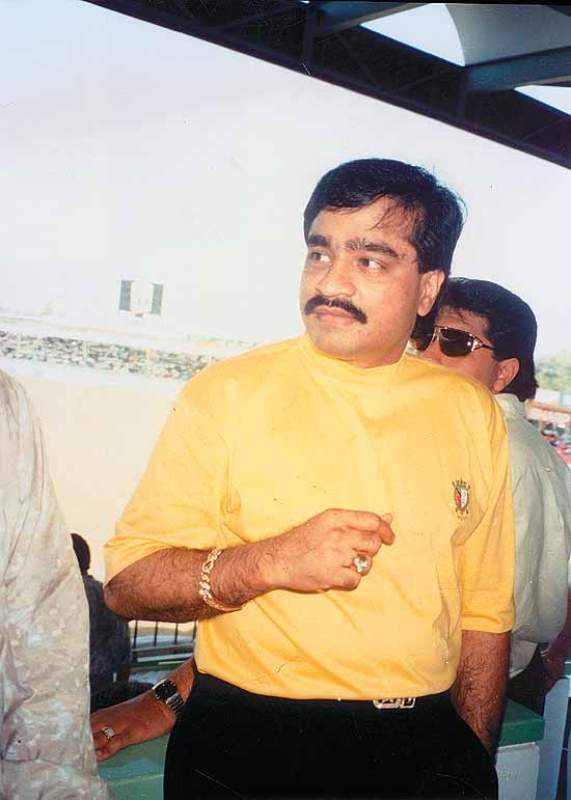 Family
Dawood Ibrahim belongs to a modest Konkani Muslim family. [2]The Quint
Parents & Siblings
Dawood's father, Sheikh Ibrahim Ali Kaskar, was a head constable in the Mumbai Police, while his mother, Amina, was a homemaker.
He has seven brothers, namely, Shabir Ibrahim Kaskar (deceased), Iqbal Ibrahim Kaskar, Noora Ibrahim (deceased), Anis Ibrahim, Sabir Ahmad, Mohammed Humayoon, and Mustaqueem Ali, and five sisters, namely, Saida Hassan Miya Waghle (deceased), Haseena Parker, Zaitun (also spelt as Zaitoon) Hamid Antule, Farzana Saud Tungekar, and Mumtaz Rahim Faki. His sister Haseena Parker, famously known as the 'Queen of Mumbai,' died of cardiac arrest in 2014. Zaitun is married to Hamid Antule who was once accused by the CBI in a case and was believed to be associated with the Manikchand Group in Dubai. Farzana's husband, Saud Tungekar, was once quizzed in a land scam case, involving Maharashtra minister Nawab Malik, while Mumtaz's husband, Rahim Faki, was wanted in the JJ shootout case. [3]NDTV
Wife & Children
Dawood Ibrahim is married to Mehjabeen Shaikh alias Zubeena Zareen.
They were blessed with three daughters – Mahrukh Ibrahim, Mehreen Ibrahim, and Maria Ibrahim – and a son – Moin Ibrahim.
In 2006, Mahrukh Ibrahim got married to Javed Miandad's (Pakistani cricketer) son, Junaid Miandad.
In 2023, Alishah Parkar, the son of Haseena Parkar and Dawood Ibrahim's nephew, claimed before the National Investigation Agency (NIA) that Dawood married a Pakistani Pathan woman while still being married to his first wife, Mehjabeen, who stays in touch with all relatives. Alishah added that Dawood did not get divorced, which he often claims. [4]NDTV
Relationships/Affairs
Mandakini 
Reportedly, Dawood Ibrahim once dated Mandakini, an Indian former actor; however, Mandakini, who never disproved the fact of knowing Dawood, refused the claims of having a romantic relationship with him. A picture of Dawood Ibrahim with Mandakini, while watching a cricket match in the Dubai Cricket Stadium, once went viral on the media and both came to the public eye as a couple. [5]The Times of India
Mehwish Hayat
According to sources, Dawood Ibrahim was in a relationship with Mehwish Hayat, a Pakistani actor. It is claimed that Dawood got attracted to Mehwish after watching her performance in a song and went on to contact her. Reportedly, Dawood helped her get big projects and expeditious success in the Pakistani film industry as he had good connections with Pakistani filmmakers.
Religion/Religious Views
Dawood Ibrahim follows Islam.
The Journey From Dongri To Dubai
Bad Company
Reportedly, Dawood, the son of a police constable, got involved in a bad company, practising theft, fraud, and robbery, at an early age after leaving his studies midway, and he never stopped. [6]CNBC TV18
Dawood Ibrahim vs The Duo Mafia Gangs  
According to sources, after dropping off from school, Dawood Ibrahim formed a small gang of Dongri boys who were involved in smuggling and violence, creating trouble for the units of the then king of the underworld Haji Mastan. As per reports, Haji Mastan aka Sultan Mirza and Karim Lala's Pathan gang were in power in the underworld. Following the events of trouble created by Dawood's gang, Haji Mastan killed two of Dawood's gang members, and this sparked animosity between the two gangs.
The Foundation of D-Company – A Revenge From Haji Mastan
In retaliation for the murder of his gang members, Dawood Ibrahim, along with his brother Shabir Ibrahim Kaskar, laid the foundation of a gang in 1970 that later came to know as the 'D-Company' (Dawood Company), a multi-million dollar international crime syndicate. When Dawood heard that Haji Mastan hired some Pathans, a group from Afghanistan, originally led by Karim Lala, to attack Dawood's group, Dawood sought revenge. Reportedly, Dawood got a tip from an informer about a courier, carrying Rs 4,75,000 belonging to Haji Mastan being delivered from Masjid Bunder to his house in Malabar Hill, Bombay. Looking at it as a golden opportunity to take his revenge on Haji Mastan, Dawood Ibrahim, along with eight boys, choppers, country-made revolvers, and iron rods, went to accost the taxi in which it was being delivered; however, after obtaining the courier, Dawood realised that it belonged to a Metropolitan Bank. According to sources, this robbery was the biggest bank robbery in Bombay. Surprisingly, the case was handed over to the Crime Branch team in which Dawood's father, Ibrahim Kaskar, was one of the police constables. When Ibrahim Kaskar came to know about his son's deed, he dragged Dawood to the police station and made him confess his sins. Although the case of robbery was filed against Dawood and eight members of his group, Dawood was offered a chance by the top officials in Crime Branch to help them capture the Pathan gang. Dawood, however, accepted the offer happily. According to sources, the case against Dawood Ibrahim for the robbery dragged on for the next 15 years, and in 1989, a trial court released all members of Dawood's gang except Sher Singh, Sayed Sultan, and Dawood Ibrahim. Reportedly, the non-bailable arrest warrant against Dawood was issued in 1992 after the police's appeal in the High Court and then the Supreme Court of India. [7]The Quint
Khalid Pehelwan – The Mentor
Reportedly, Dawood's mentor was Khalid Pehelwan, an economics graduate and the first bona fide smuggler.
According to S. Hussain Zaidi's 'Dawood's Mentor: The Man Who Made India's Biggest Don,' Dawood mastered the art of knife fighting from Khalid Khan alias Khalid Pehelwan soon after which he started getting trained in unarmed close combat. Khalid was allegedly protective of Dawood. [8]Mumbai Mirror
According to sources, Khalid used to give Dawood training for almost every type of situation he might get into. As per Hussain Zaidi's book, Khalid once told Dawood that his sharpness would be the best asset for him to win any fight as he didn't have a heavy body mass. In an interview, Khalid talked about this and said,
Since you don't have much body mass, the only asset that you do have in your arsenal is your agility and nimble movement, which heavyset or big people normally don't have." [9]Mumbai Mirror
Khalid added,
You have to smash the adversary's nose with a head butt, or stomp with full strength on the enemy's big toe. And if anything else works, try to find some room and pull your back away from him, bend your knees and throw him off your back, commonly as "dhobi pachad" [a washerman's throw] in wrestling parlance." [10]Mumbai Mirror
Reportedly, Khalid was the one to push Dawood further in the world of violence and stood beside him throughout the time.
Knocking Rivalries Off The Throne
Goriest Gang Wars in Bombay
Reportedly, on 12 February 1981, [11]Hindustan Times Dawood's elder brother Shabir Kaskar was killed by Samad Khan, one of the members of the Pathans gang and nephew of Karim Lala, and two others at a petrol pump opposite Siddhivinayak Temple. Dawood, however, escaped. As a consequence of the killing of his brother, Dawood Ibrahim started a gang war in Bombay and overthrew the Pathans. In 1986, Dawood put Samad Khan to death. According to sources, Haji Mastan had left operating in the field of crime, and Dawood became the king of Bombay's mafia world and the sole leader of the D-Company. [12]The Quint Reportedly, the inter-gang rivalry made Bombay witness the bloodiest wars in that period of time.
1993 Bombay Bombings
Reportedly, the demolition of Babri Masjid on 6 December 1992 raised communal tension in Mumbai following which the Hindu hooligans set Tiger Memon's office named 'Tejrath International' on fire as they were familiar with Tiger's aversion to Hindus; however, his brother Yakub Memon's office was spared by the group. According to sources, the destruction of personal property in the communal conflagration set Tiger Memon in a rage to take revenge for the loss, and he decided to exterminate the whole city. On 12 March 1993, Mumbai was shaken by a series of almost 12 bomb blasts in the city at different places, which included the Bombay Stock Exchange, Katha Bazaar, Sena Bhawan, Century Bazaar, Fisherman's Colony in Mahim Causeway, Air India Building, Zaveri Bazaar, Sea Rock Hotel, Plaza Cinema, Juhu Centaur Hotel, AirPort Bay – 54, Worli, and the Post Office. Reportedly, the blasts continued for nearly two hours. The sources claimed that the blasts were planned by using briefcases, scooters, and cars, which had bombs, and these bombs activated one after another at regular intervals of around ten to fifteen minutes and were planted in public places, which killed over 250 people, while around 700 people were injured. [13]News 18
According to sources, the Indian officials suspected Dawood's involvement in the blasts; however, Dawood denied the same in an interview with one of the Indian media outlets. Reportedly, Dawood, in an interview with a media outlet, said that he had nothing to do with the Bombay bomb blasts, and the official who knew about this would not be believed as people would think that Dawood paid him to say so. In the interview, Dawood said,
The man who clears me of all charges will not be believed. If someone who knows says Dawood Ibrahim is innocent, then they say he has taken money from Dawood. An officer with whom I had a lot of discussions regarding this matter told me: "It is my firm belief that you are not involved in this case. If I want to say anything today, I will have to resign first. And if I don't resign, they will suspend me." [14]India Today
The Underworld Don Gone Underground
Reportedly, after the 1993 Bombay blasts, Dawood Ibrahim fled to Karachi, and when he set up his base in Pakistan, D-Company strengthened its links with terror groups like Lashkar-e-Taiba and ISI. As claimed by some media outlets, Dawood sits at the top of the largest organised crime syndicate in South East Asia – primarily in Dubai, Pakistan and India. Reportedly, D-Company operates in other countries as well such as the UK, Germany, Morocco, Cyprus, UAE, South Africa, Sri Lanka, Nepal, Turkey, France, Spain, Thailand, Singapore, and Malaysia. [15]The Quint
Dawood Ibrahim vs Chhota Rajan 
Reportedly, after the 1993 Bombay bomb blasts, many members of the D-Company split up because of the communal tension raised in society. Dawood's key aide Chhota Rajan also split up from Dawood's gang as he was not in support of Dawood's act of creating communal violence in Mumbai. [16]Scroll.in Later, Chhota Rajan formed his own gang, consisting of Hindu mafia members. [17]The Quint According to sources, Chhota Rajan started providing Indian intelligence agencies with information about Dawood's activity and his role in the 1993 Bombay bomb blasts. [18]Scroll.in Reportedly, Chhota Rajan had created an image of a "patriotic" gangster and to maintain such a reputation, he allegedly ordered to kill off those who were involved in making the strategy for the bomb blasts in Bombay in 1993 following which Saleem Kurla (in April 1998), Mohammed Jindran (in June 1998), and Majeed Khan (on 1 March 1999) were shot dead.
The Activities of D-Company
According to reports, the D-Company remained active even after Dawood's disappearance from the world. The D-Company had a diverse sphere of action when it started off which included smuggling, clearing land for construction, narcotics, evicting tenants from old buildings, mediating business disputes, and the "hawala" trade (laundering money and remittances from illegal businesses).
Gulshan Kumar Murder Case
Reportedly, on 12 August 1997, D-Company murdered Gulshan Kumar, the founder and music composer of T-Series. According to reports, Abu Salem – one of Dawood's men in Dubai – threatened Kumar (5 August and 9 August 1997) [19]ThePrint to make up an extortion amount of Rs 10 crore, which he did not agree to pay following which Gulshan Kumar was shot dead at point-blank range in Versova, Mumbai, by Abdul Rauf alias Daud Merchant, a henchman of Dawood Ibrahim. As per sources, the D-Company, in the same year, tried to murder another producer Rajiv Rai and threatened director and producer Subash Ghai. [20]The Quint
The Fascination With Bollywood 
The D-Company allegedly produced several films including 'Chori Chori Chupke Chupke,' starring Salman Khan. Reportedly, his key aide Chhota Shakeel was claimed to be financing films. The extortion from Bollywood directors is said to be another favourite revenue-generating hustle of D-Company. Directors including Boney Kapoor, Rakesh Roshan, and Mukesh Bhatt have all admitted to receiving calls for sharing of profits with threats of dire consequences in case of disobedience.
D-Company on Screen: Dawood Ibrahim's Cinematic Legacy
Many films have been made on Dawood Ibrahim and his D-Company such as 'Company' (2002), 'D' (2005), Shootout at Lokhandwala (2007), Once Upon a Time in Mumbai (2010), and 'D-Day' (2013). The 2013 movie Shootout at Wadala is based on the rise of the D-Company. The Indian action-drama film Dongri Ka Raja (2016) is also based on Dawood Ibrahim and is portrayed by Gashmeer Mahajani.
What Was Next After Karachi?
According to sources, Dawood, with the help of local sheikhs and the members of the royal families of the Gulf Emirates, shifted his base to Dubai UAE in 1986. Reportedly, the stakes Dawood had in the shipbreaking industry, helped him smuggle arms, narcotics, contraband, and counterfeit notes into India. [21]The Quint
The Most Wanted Criminal
Reportedly, the National Investigation Agency (NIA) announced a cash reward of ₹25 lakh on underworld gangster Dawood Ibrahim and other rewards for his associates in the cases related to the D-Company, establishing a crime network in India to smuggle explosives, arms, drugs, and fake Indian currency notes (FICN) and execute terror attacks in collaboration with terror agencies. [22]Hindustan Times Dawood Ibrahim, who allegedly heads the Indian organised crime syndicate D-Company, was declared on the wanted list by Interpol for cheating, criminal conspiracy, and operating an organised crime syndicate. Reportedly, the UNSC listing of Dawood Ibrahim said,
Underworld don's criminal syndicate has been involved in large-scale shipments of narcotics, and has shared its smuggling routes from South Asia, the Middle East and Africa with Usama bin Laden (former Al Qaeda chief; killed in 2011 in Abbottabad by US Navy Seals) his terrorist network." [23]Hindustan Times
On 16 October 2003, the US Treasury Department issued a dossier, declaring Dawood Ibrahim a "Global Terrorist." On 3 November 2003, he was mentioned in the US Sanctions List as an associate of Osama Bin Laden's Al Qaeda, which was responsible for the 9/11 terror attacks on the World Trade Centre, under the United Nations Security Council Resolution 1267, which requires all states to take action against individuals or entities in the list including implementing asset freeze, travel ban, etc. Reportedly, the Indian intelligence agencies, Research and Analysis Wing, and Intelligence Bureau (IB) gave many attempts to track down Dawood Ibrahim ever since he went underground. As per sources, his location has been traced to Karachi in Pakistan; however, Pakistan denied the claim. According to a report, the Indian agencies were holding a telephone bill from April 2015 with the name of Dawood's wife, Mehjabeen Shaikh, with D-13, Block-4, Karachi Development Authority, Sch-5, Clifton, as the installation address. [24]The Indian Express India's dossier read,
All these details were shared with Pakistan on a number of occasions through diplomatic channels. The dossiers of Indian fugitives staying in Pakistan, including that of Dawood Ibrahim, were also shared a number of times in forums like the Home Secretary level talks." [25]The Indian Express
In May 2012, the Indian dossier was shared with Pakistan during Home Secretary-level talks between the two countries in Islamabad, Pakistan.
The Lavish Life
According to sources, the posh Burney House in Karachi is one of Dawood's residences. Journalist S. Hussain Zaidi, in his book 'Dongri to Dubai: Six Decades of the Mumbai Mafia,' has given the inside view of one of the houses of Dawood. S. Hussain Zaidi, in his book, wrote,
House boasts opulent Swarovski crystal showpieces, has a waterfall, a temperature-controlled swimming pool, a tennis court, a billiard court, and a jogging track… His dapper suits are from Savile Row, London […] When he is on the move, a cordon of [Pakistani paramilitary] Rangers escorts him, putting the security of the Pakistani president to shame." [26]The Quint
Reportedly, Dawood Ibrahim owns many properties purchased with different names in different countries including Spain, Morocco, Pakistan, Australia, and India (Mumbai). [27]The Quint According to a Pakistani journalist, Ghulam Hasnain, Dawood Ibrahim, who lives like a king, would wear designer clothes and spend his money on prostitutes. Ghulam Hasnain wrote,
Ibrahim lives like a king. Home is a palatial house spread over 6,000 square yards, boasting a pool, tennis courts, snooker room and a private hi-tech gym. He wears designer clothes, drives top of the line Mercedes and luxurious four-wheel drives, sports a half-a-million rupee Patek Phillipe wristwatch, and showers money on starlets and prostitutes." [28]The Quint
Reportedly, Dawood is believed to wear stitched suits from Saville Row, accessories from Patek Philippe, and he drives swanky cars including Mercedes and sports cars. [29]Business Insider
The Hideouts of Underworld Don
Reportedly, the Indian agencies located nine addresses of Dawood Ibrahim's hideaway in Pakistan. [30]The Indian Express The addresses were:
Moin Palace (also known as "White House"), near Abdullah Shah Gazi Dargah, Clifton, Karachi
6/A, Khyaban Tanzeem, Phase-V, Defence Housing Area, Karachi
ISI Safe House, located on Bhoubhan Hill, around 20km from Islamabad on the Islamabad – Muree Road
Margalla Road, P-6/2, Street No. 22, House No. 29, Islamabad
17 CP Bazar Society, Block 7-8, Amir Khan Road, Karachi; 30th Street in Ph-5 extension of DHA in Karachi
Abdullah Shah Gazi Saab Ki Mazar, Karachi
8th floor of Mehran Square, near Pardesi House-3, Talwar Area, Clifton, Karachi
A Palatial Bungalow in the hilly area of Nooriabad in Pakistan
House Number 37 – 30th Street – defence, Housing Authority Karachi, Pakistan
The other address claimed by media outlets are as follows:
Seized Properties 
Reportedly, a red corner notice was by Interpol, and his assets were tracked down and frozen by several countries including the United Kingdom and the United Arab Emirates. [33]The Quint Reportedly, a hotel owned by Dawood in Warwickshire, England, and residential properties across the Midlands, a region of central England, were seized by the British government.
Net Worth
As of 2015, his net worth is $6.7 billion. [34]News 18
Facts/Trivia
Dawood Ibrahim goes by many aliases like Dawood Ebrahim, Sheikh Dawood Hassan, Abdul Hamid Abdul Aziz, Anis Ibrahim, Aziz Dilip, Daud Hasan Shaikh Ibrahim Kaskar, Daud Ibrahim Memon Kaskar, Dawood Hasan Ibrahim Kaskar, Dawood Ibrahim Memon, Dawood Sabri, Kaskar Dawood Hasan, Shaikh Mohd Ismail Abdul Rehman, Dawood Hassan Shaikh Ibrahim, Dawood Bhai, Ibrahim Shaikh Mohd Anis, Shaikh, Ismail Abdul, Hizrat, SheikhFarooqi, Bada Seth, Bada Bhai, Iqbal Bhai, Mucchad, and Haji Sahab. [35]

India Today
Reportedly, Dawood Ibramin holds possession of many passports including Passport No. G-866537 issued from Rawalpindi, C-267185 issued from Karachi, G-886537 issued from Rawalpindi, and KC-285901 issued from Karachi. [36]

The Indian Express
Reportedly, Dawood's car, a green Sedan, was set on the flame in Ghaziabad near Delhi on 23 December 2015. The car was bought merely for Rs 32000 by Swami Chakrapani, a right-wing Hindu leader, in an auction held in Mumbai on 9 December 2015, and he later got it transported to Delhi.

According to reports, after a couple of days, Chakrapani announced that the car he bid for would be burnt down in Ghaziabad on Wednesday, 23 December 2015. Swami Chakrapani talked to the media and called his decision an answer to Dawood Ibrahim's henchmen who tried to threaten him for buying Dawood's car. According to Swami Chakrapani, he wanted to turn the car into an ambulance, but he later decided to set it on fire publically. Swami Chakrapani, in the interview, said,

Our organisation has decided to burn the car publicly at Indrapuram in Ghaziabad between 1 PM to 2 PM. Burning the car would be symbolic of conducting the last rites of the terrorism that Dawood and his henchmen spread in the country, especially in Mumbai. Earlier I wanted to convert the car into an ambulance, but when D-company's (Dawood gang's) henchmen threatened me to be ready to face the consequences, I decided to give a reply to him in his own language. I am going to torch it in full public view" [38]Hindustan Times
Reportedly, on 14 November 2017, Dawood's three properties in South Mumbai including 'Hotel Ronak Afroz' (also known as Delhi Zaika) on Pakmodia Street, 'Shabnam Guest House' on Yakoob Street, and six flats (Flat numbers: 18-20, 25,26 and 28) [39]

Hindustan Times in the Damarwala Building on Pakmodia Street were put up for auction under the Smugglers and Foreign Exchange Manipulators (SAFEMA) (Forfeiture of Properties) Act by the Ministry of Finance at the Indian Merchants' Chamber of Commerce and Industry in Churchgate, Mumbai. [40]

The Hindu

All three properties went to the Saifee Burhani Upliftment Trust (SBUT). As per reports, the SBUT paid Rs 4.53 crore for Hotel Ronak Afroz, Rs 3 crore for Shabnam Guest House, and Rs 3.53 crore for six flats in the Damarwala building in the auction and quoted the final amount close to Rs 11.06 crore. [41]The Hindu
Reportedly, on 13 November 2021, Dawood's family house in Mumbake village of Ratnagiri district in Maharashtra was purchased by the Supreme Court advocate Ajay Srivastava with the motive to turn it into a school, following the gurukul or madrasa teaching system.

Srivastava, in an interview, revealed that he was threatened by Chhota Shakeel – an aide of Dawood Ibrahim – in 2001 to hold back from buying the property and winning the auction. Ajay Srivastava, in the interview, said,

I was threatened by Chhota Shakeel in 2001 to refrain from making payment after winning the property auction. It's my constitutional right to participate in a government auction. I am not against any religion." [46]The Times of India
References

↑

1,

↑

2
The Quint

↑

3,

↑

4,

↑

31
NDTV

↑

5
The Times of India

↑

6
CNBC TV18

↑

7,

↑

12,

↑

15,

↑

17,

↑

20,

↑

21,

↑

26,

↑

27,

↑

33,

↑

42
The Quint

↑

8,

↑

10
Mumbai Mirror

↑

9
Mumbai Mirror

↑

11
Hindustan Times

↑

13
News 18

↑

14
India Today

↑

16,

↑

18
Scroll.in

↑

19
ThePrint

↑

22,

↑

23
Hindustan Times

↑

24,

↑

25,

↑

30,

↑

36
The Indian Express

↑

28
The Quint

↑

29
Business Insider

↑

32
Outlook

↑

34,

↑

43,

↑

44,

↑

45
News 18

↑

35
India Today

↑

37
Zee News

↑

38
Hindustan Times

↑

39
Hindustan Times

↑

40,

↑

41
The Hindu

↑

46
The Times of India