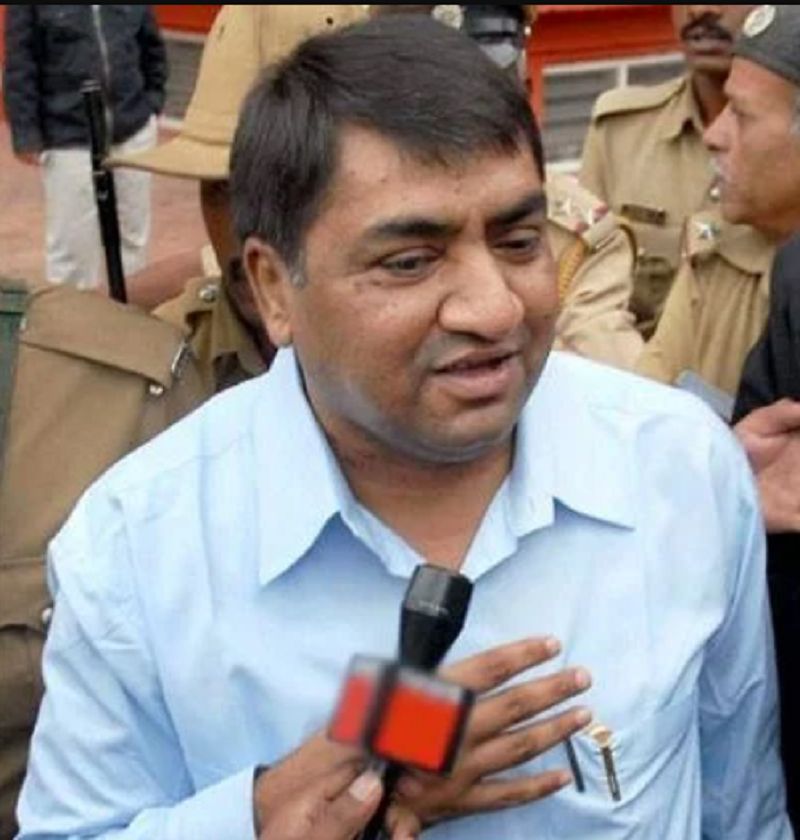 Abdul Karim Telgi (1961-2017) was an Indian counterfeiter, who was the main convict in the Scam 2003. The scam was based on stamp paper counterfeiting. He was imprisoned for 30 years. In 2023, a biographical financial thriller television series 'Scam 2003: The Telgi Story' on SonyLIV was released. He died in 2017 due to cardiac arrest as he was suffering from HIV AIDS.
Wiki

/Biography

Abdul Karim Ladsaab Telgi was born on Saturday, 29 July 1961 (age 56 years; at the time of death) in Khanapur, Belgaum, Karnataka. His zodiac sign is Leo. He did his schooling at Sarvodaya Vidyalaya English Medium High School, Khanapur. He pursued a bachelor's degree in commerce at Gogte College of Commerce, Belgaum in 1984. [1]The Hindu When Abdul Karim was about seven or eight years old, his father passed away. The reason behind his death was not known, but he had diabetes and was worried about the family's financial state. After his death, Karim's mother, who was in her twenties, got a small monthly pension of sixty rupees for the family. But that wasn't enough to take care of everyone. So, Abdul Karim and his two brothers helped her by collecting fruits like chikoos, pears, cherries, and mulberries from nearby forests. They sold these fruits on a cart at the Khanapur railway station. They also packed and sold fruits to people on the trains that stopped in Khanapur in 1970. He used to pay his school fees by selling fruits and vegetables on trains. After completing his schooling, Abdul Karim Telgi left Khanapur and went to Mumbai to look for work. He lived with his friends for around six to seven months and found a job as a sales executive at a company called M/s Filix India Ltd. He received a monthly salary of Rs. 3,800, and this company sold office furniture. He wasn't working hard at work and was unable to achieve his sales targets every month. Due to this, he was asked to leave his job. After that, he found work as a manager at a place called Kishan Guest House on Walton Road in Colaba. He worked there for two and a half years. Thereafter, he went to Saudi Arabia to earn money and stayed there for seven years.
Physical Appearance
Height (approx.): 5′ 5″
Hair Colour: Black
Eye Colour: Black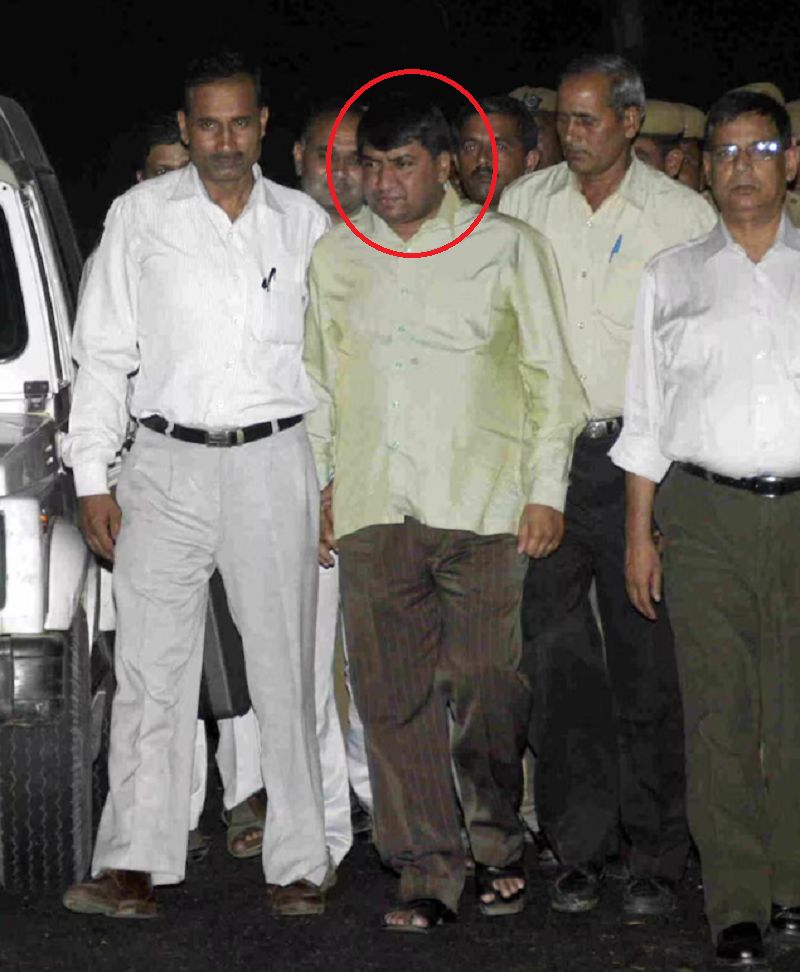 Family
Parents & Siblings
Abdul's father's name is Ladsaab Telgi (deceased), who was a class 4 employee in the Indian Railways. His mother's name is Shariefabee Ladsaab Telgi (deceased). His elder brother's name is Abdul Rahim Telgi, who died in 2004, and his younger brother's name is Abdul Azeem Telgi. His brother Abdul Rahim finished his BSc degree, but Abdul Azeem stopped going to school before college.
Wife & Children
Abdul got married to Shahida Telgi, who was also convicted of the Scam in 2003 on 19 April 1987. She died in 2022 due to prolonged illness because of HIV Aids. He fell in love with Shahida Begum, who was the sister-in-law of Yusuf Ismail. Abdul Karim worked as a manager under Yusuf in Colaba, and this is where they met.
They have a daughter, Sana Talikoti.
Relationships/Affairs
Telgi was in love with a bar dancer, Tarannum Khan of Deepa Bar in Mumbai. Reportedly, Abdul spent over Rs. 90 lakh on her on 31 December 2001.
Stamp Paper Scam 2003
After staying in Saudi Arabia for seven years, he came back to India and started making fake passports to earn money. He began a business to send labourers to Saudi Arabia. He opened a company called Arabian Metro Travels in New Marine Lines, Mumbai. He used to make fake documents to help labourers pass through the airport without any problems, even if their passports had issues like an ECR (emigration check required) stamp or other things that made immigration officials suspicious. Labour exporters refer to this practice as "pushing." In the beginning, Telgi started his scam in Maharashtra, Karnataka, and Andhra Pradesh. Later, he expanded it to Delhi, West Bengal, Rajasthan, Gujarat, Haryana, and Madhya Pradesh. He got arrested for the very first time in a forgery case in 1991. While he was in prison, Telgi met another criminal named Ratan Soni. They both decided to cheat people by creating fake stamp papers. Telgi started making fake stamp paper, which was a more complicated crime than making fake passports. He purchased the stamp printing machines and got them repaired to run his operation smoothly. The whole thing was done very carefully. Telgi had his business, and he called it 'Telgi AKL Government Licensed Stamp Vendor.' People started using the shorter version of the first three parts of his name, AKL, in all the cases and mentions that followed. In the book 'Dangerous Minds,' written by S. Hussain Zaidi and Brajesh Singh, they say that in the CBI charge sheet, they call Abdul Karim Ladsaab Telgi, AKL Telgi. He hired 350 people as agents, and they sold these fake stamp papers to big buyers like banks, insurance companies, and stock brokerage firms. Numerous politicians, famous people, and police officers were involved in this scam because Telgi needed their approval to carry out his operation. In 2001, the scam came to notice when a truck loaded with fake stamp papers was found in Pune and Karnataka. The local police started looking into the case, but when Telgi got to know about it, he ran away. Later, when the police received information that Telgi was going to visit the Ajmer Dargah, they arrested him there.
Many political leaders and anti-corruption activist Anna Hazare demanded his arrest. Anna Hazare even went to the Bombay High Court in 2003 to file a Public Interest Litigation (PIL). The court then set up a Special Investigation Team (SIT) that arrested 54 people involved in the scam. The scam was worth Rs. 300 billion (equivalent to US$3.8 billion). During the narco tests conducted by the SIT, he mentioned the names of some politicians and police officers, but they were not arrested because there wasn't enough evidence against them.
Later, the CBI took over the case, and in 2004, they filed a charge sheet following which Telgi was jailed. When the CBI looked into the matter, they found 36 properties and 100 bank accounts registered under Telgi's name, containing a lot of money. In 2006, Telgi was sentenced to 30 years in jail. In 2007, he was awarded an additional 13 year-prison sentence by a court with Rs. 202 crore as fine. Even when he was in prison, it was reported that Telgi continued his business. The information came to notice when two prison guards were sent to jail for giving him cell phones. The Income Tax Department also seized his property to pay the fine. The Tax Department looked at his earnings for the year 1996-97 and found that his income was Rs. 4.54 crore, out of which, Rs. 2.29 crore was registered. Telgi's lawyer said that the money which was unrecorded was for his kerosene transport business, but this claim was rejected because he couldn't provide any documents to prove he was in that business. A report from The Financial Times in 2003 stated that from 1992 to 2002, Telgi was charged with at least 12 cases in Maharashtra alone, along with an additional 15 cases from other states. The most concerning part of the scandal was that it involved numerous police officers and government workers, including Nikhil Kothari, an Assistant Police Investigator. Surprisingly, Kothari had assets worth more than Rs. 1 billion (equivalent to US$13 million), even though he earned just Rs. 9,000 (US$110) per month as a salary. Many other police officers were involved in the case. Pradip Sawant, who was the Deputy Commissioner of Police in the Special Branch of Mumbai at the time, was initially removed from his position but later brought back after getting a clean chit in the case. Police officer, S M Mushrif, known for writing the book "Who Killed Karkare," played an important role in handling this case. After he passed away, in 2018, all the people accused in the case were set free. The government decided to treat the scam as legal because if they called it illegal, the people who used the stamps bought from Telgi would have panicked, causing a lot of trouble for the government.
Controversies
In 2006, a court accused Abdul Karim Telgi, his nephew Tabrez, and their associates Uday Sawant and Sajid of being involved in the murder of Christopher Bhatti, who worked as a driver for Telgi. All of them pleaded guilty in court. According to Uday Sawant, Bhatti used to help with Telgi's fake stamp paper business in Tamil Nadu. Bhatti was accused of stealing Rs. 2.5 lakh from Telgi after which he went missing. On 7 August 2001, Telgi's associates caught Bhatti and severely beat him. They later threw his body into the Mahim Creek. When the police found out about the murder, they filed a report and arrested Telgi and the others involved in the case. [2]Rediff
Net Worth
His net worth in the year 2003 was Rs. 17,000 crore. [3]The Times of India
Death
Telgi was suffering from meningitis, diabetes and hypertension for over 20 years before his death. His health deteriorated during his imprisonment, and he suffered from various ailments. While he was in jail, he was declared HIV positive. Abdul died on 23 October 2017 at Victoria Hospital, Bengaluru due to a heart attack due to multiple organ failure. [4]The Times of India
Facts/Trivia
In 2017, his wife wanted to donate Rs. 100 crore property to the government. In the same year, Shahida, his wife, asked a court in Pune to seize properties owned by Abdul for the betterment of the nation. In a statement, she said,


The last will of my husband was to the effect that properties which were purchased from the proceeds of the so-called fake stamp scam should be seized by the government and used for the benefits of the nation. I came to know about some properties that remained to be seized by the police, which are in the name of the relatives. It is my binding duty to fulfil the last wish of my husband to bring this fact to the notice of the court and the prosecution agency. Therefore, I filed this application."Telgi under false names and use them for the benefit of the country."
Karim's brothers, Abdul Rahim and Abdul Azeem, were also part of their brother's crimes. Their names came up in the police records at the Bangalore City Market Police Station and the Pune Bund Garden Police Station. In 2004, when the CBI started handling the cases, Abdul Rahim Telgi passed away before they could charge him in the Bangalore City Market case. Meanwhile, Abdul Azeem began working as a labourer in the Gulf. Abdul Azeem, received support from Karim when he began working as a travel agent. Later on, he returned to assist his brother in different businesses, including sending workers to the Gulf and dealing with fake stamp papers. Reportedly, he played an important role in recruiting people for Karim's fake stamp paper business. He was also active in politics and was a member of the Congress party.
A film titled 'Mudrank' that was inspired by Telgi's stamp scandal was completed in 2008. However, it was not released for a year.
In 2022, his daughter, Sana, went to the Bombay Sessions Court to request a legal notice for filmmaker Hansal Mehta to stop him from directing the web series titled "Scam 2003-The Curious Case of Abdul Karim Lala Telgi," which is inspired by Abdul's life.
In 2022, a book titled 'The Counterfeiter: Abdul Karim Telgi and the Stamp Scam,' was released based on the Scam 2003.
In 2023, 'Scam 2003: The Telgi Story,' an Indian Hindi-language biographical financial thriller television series was released on SonyLIV. Abdul's role is played by actor Gagan Dev Riar.
He was known by the nickname Karim Lala.