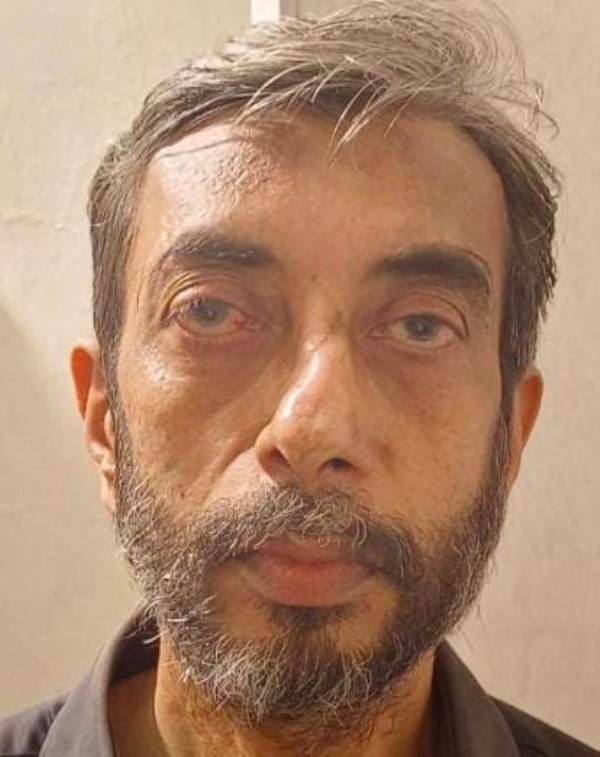 Manoj Sane is an Indian criminal who murdered his alleged live-in partner Sarawasti Vaidya in June 2023.
Wiki/Biography
Manoj Ramesh Sane [1]The Financial Express was born in 1967 (age 56 years; as of 2023) in Ahmednagar district of Maharashtra, India. He later pursued an ITI (Industrial Training Institute) Technician course. [2]India Today Subsequently, he moved to Mumbai for work; however, when he was unable to find any suitable work, he started working at a ration shop at The Villagers Consumers Cooperative Society Ltd in Mumbai.
Physical Appearance
Height (approx.): 5′ 10″
Weight (approx.): 65 kg
Hair Colour: Salt & Pepper
Eye Colour: Grey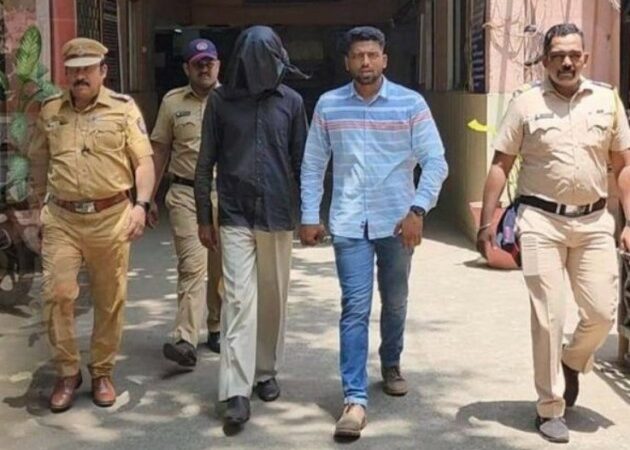 Family
Parents & Siblings
He is an orphan and no details are available about his parents. He has an uncle named Madhukar Sane and a few cousins.
Wife & Children
Allegedly, he married Saraswati at a temple; however, he hid it due to the age difference of more than 2 decades. [3]Hindustan Times
Relationships/Affairs
Allegedly, he was in a relationship with Saraswati Vaidya, and they were live-in partners.
Relation with Saraswati Vaidya
Manoj Sane met Saraswati Vaidya for the first time at a ration shop in the Babhai Naka area of Borivali in 2008. Both of them were orphans and started living together in 2015.  They lived in the G Wing of the Geeta Akash Deep building in Geeta Nagar Phase 7, Mira Bhayandar Road, Mumbai for five years until 2020. Then, they moved to flat number 704 of J Wing in the same building.
After the murder news of Saraswati Vaidya became viral, it was alleged that they were in a relationship; however, Manoj Sane said during the investigation that he never had a physical relationship with her, and she was like a daughter to him. Apparently, he used to teach her maths as she was planning to appear for 10th standard exams. Neighbours believed that they were a married couple; however, no marriage certificate was found. The flat was rented under Manoj's name.
Murdering Saraswati Vaidya
On the night of 7 June 2023, Police received a complaint from Manoj's neighbours about a foul smell coming from his flat. Neighbours had complained to Manoj earlier about the foul smell, and he said that he would look into it and resolve the issue. When the police arrived at the flat, they found pieces of Saraswati's body in the bathroom. Reportedly, he killed her on 4 June 2023. Upon questioning, it was revealed that Manoj chopped her body into pieces to dispose of them.
Allegedly, he bought a tile cutter machine worth Rs 1000 and a 200-volt electric chainsaw worth Rs 4000 which he used to cut her body into pieces. He cut her body in the bathroom and cooked it in a pressure cooker to get rid of the foul smell. Police recovered Saraswati's legs and two more bags of cooked body parts from the flat. Manoj also purchased 5 bottles of Nilgiri (Eucalyptus) oil to delay the decomposition of the body. Allegedly, when police questioned Manoj about the foul smell, he did not flinch and moved around the flat normally wearing a mask.
Police collected the pieces of evidence from the flat and sent the body parts to JJ Hospital, Mumbai for forensic analysis. There were also suspicions that Manoj fed Saraswati's body parts to stray dogs. Police also checked the septic tanks of the colony as there were suspicions that Manoj had disposed of a few body parts through the toilets as the residents of the colony complained about unusual clogging of the drains. Police nabbed him from the lift with the help of residents as he tried to flee the building. Police registered a FIR number 0306 at the Nayanagar Police Station, Thane on 8 June 2023 under the IPC sections 302 and 201 and presented him in the court which sentenced him to judicial custody till 16 May 2023.
The Suicide Angle
Manoj Sane alleged during the initial interrogation that he lost his job at the ration ship on 29 May 2023 due to which there were frequent fights between them. He alleged that 32-year-old Saraswati consumed poison and committed suicide on the morning of 3 June 2023, and when he saw her dead body, he got fearful of being accused of murder and decided to dispose of the body.
Inspired by Shraddha Walker Case
Manoj told police during the initial investigation that he thought that he was inspired by the Shraddha Walker case and thought that he could dispose of the body by cutting the body into pieces. There are a few similarities between the Shraddha Walker murder and Saraswati Vaidya murder as both accused, Aftab Poonawala and Manoj Sane respectively were captured on CCTV carrying sacks or bags, and both cut the body into pieces; however, there were a few key differences such as Walker's rent agreement had both names; however, Sane rented the flat only on his name. Also, Aftab dumped the body into a forest; however, Manoj used to cook the body in a pressure cooker. [4]The Times of India
Facts/Trivia
Manoj was infected with HIV in 2008 and was on medication. Apparently, he contracted the virus due to an unsafe blood transfusion after a road accident.
He kept to himself and hardly interacted with neighbours. No one in his building knew his name.
His relatives had a seven-storey building named Sane Residency in Borivli, and he used to take Rs 35000 monthly rent from flat number 701 of the building.
Manoj Sane revealed during the initial investigation that Saraswati was very possessive in nature, and used to doubt him for infidelity whenever he came late from the work